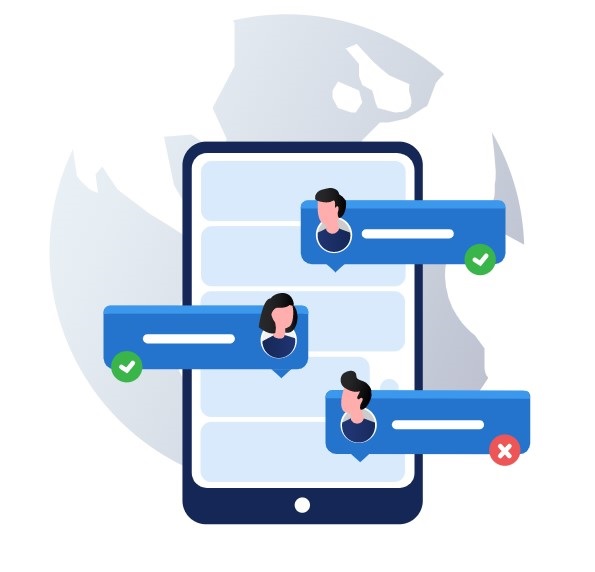 use text blast marketing
To start working with new clients, it is enough to send them a small message in which they can learn about your company a little more. Text mailing lists are very popular, as almost all recipients read them. The easiest way to send unique offers is via SMS, as the email is viewed much less frequently.
The newsletter may contain information about the work of your company, promotional offers, or order confirmation. In case of an emergency, a text message is the fastest way to notify a large number of people at the same time.
Customers can change their phone numbers, making your marketing campaign less effective. Using software products from the BSG brand, you check the relevance of mobile numbers and make sure that your messages are delivered to the intended recipients.
How to send SMS blasts step by step
Bulk emails sent with automation tools are incredibly effective. But before you start alerting your customers, check out these step-by-step guidelines:
Define your target audience. The text of your messages should be adapted for a specific group of people who will be interested in reading your SMS.
Create a contact database. Invite users to subscribe to your newsletter on the pages of your site. When enough customers leave their mobile numbers, you can use them for promotional notifications.
Enter the code required to subscribe to the SMS blast in your message. This will help new customers agree to receive notifications without going to your site.
Use a calendar. Having a clear schedule will help you determine the best time for your mailing. Customers will unlikely want to get notifications late at night or on weekend mornings. Choose the right time and start sending.
How to attract new subscribers? Create banner ads that are designed to be published not only on your personal website but also on social media. New customers will learn about your company and will be able to subscribe to your newsletter.
Don't forget that your customers may include people of different ages and social statuses. Therefore, you need to divide your audience into several categories, not forgetting about the use of phone number validation. You will be sure that your messages will reach every client. Create multiple email marketing options to grab attention and increase conversion rates on your site.
Address customers by name – this allows you to create the illusion of real communication, even if messages are sent automatically. This makes it much easier to gain the trust of potential buyers.
Tips to leverage the power of SMS
The best way to advertise your brand is to use SMS marketing. A brief summary of the basic information will help people learn about your offer and go to your site. Your advertising should be useful and interesting to every reader.
Your website URL may be too long. Use shortened links to save characters in your message and make your brand more recognizable. You don't need to redirect to the main page – offer to study your catalog of goods or a list of your services, offering the appropriate section of your site.
The most difficult thing is to attract young people to sign up. But the target audience from this group responds best to messages that contain not only links but also visuals. You can include eye-catching emojis in your text. Fun and simple notifications will resonate with your readers, and you will notice that users will make more purchases.
To prevent buyers from losing interest in your company, include unique offers in your mailing list:
promotions for popular products;
birthday discounts;
additional bonus – free shipping when buying for a certain price.
This will help customers save a little, and you will expand your target audience.
Many companies create loyalty programs for regular customers. Taking part in such a promotion, everyone will get even more privileges on your site. Offer to participate in such a program via SMS and watch your conversion rate grow.
To increase your company's revenue as quickly as possible, choose the right marketing strategy. Sending SMS is one of the most effective ways. You don't have to send every message for yourself. Newsletter tools can help reduce not only the time spent sending notifications but also the cost of your advertising campaign.
Each client will quickly receive your SMS from any part of the world. Tracking the effectiveness of your marketing strategy can help you know whether to change the text of your messages or the time of sending. The more users visit your resource by clicking on the link in the SMS, the more effective your campaign will be.
Related posts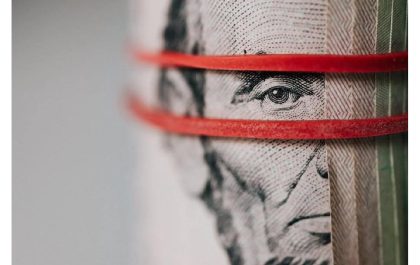 The Transformation of Deal Flow Management Through Specialized Software
Deal flow management, the intricate process of tracking and evaluating potential business or investment opportunities, has undergone a substantial metamorphosis…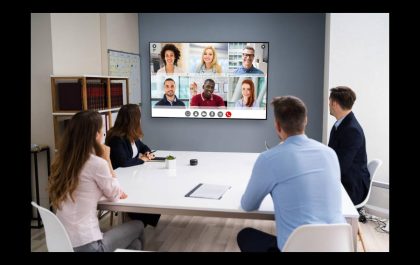 3 Benefits of Using a Good Boardroom Software
Board software, commonly known as boardroom management software, influences how a company's board of governance can access information. It facilitates…