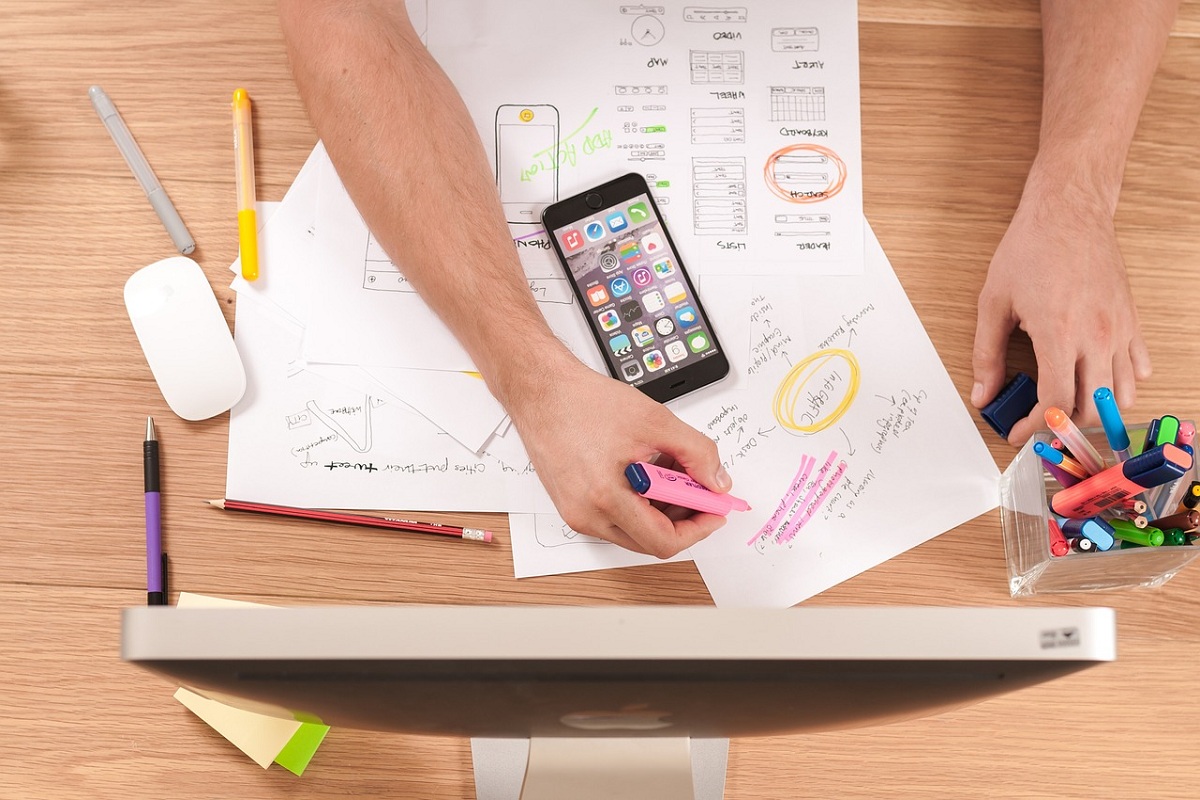 Enterprise Mobile App Development
Enterprise Mobile app development trends change every year due to the addition of new technologies in a similar domain. This landscape is growing at a rapid speed and allowing scope for new trends to flourish in the industry. Of course, this change is proving fruitful for the enterprises, as they are getting the chance to explore new technologies.
In the development of enterprise apps, the developers are required to address a wide range of concerns. Since, the mobile apps have become staple for every business, tying up with the best app development company will help them to move forward. Know more about tech features.
One thing we bet you: these trends are here to stay for long. The clients who are looking for a long-term business association with the mobile app development company will be curious to learn about those trends. So, let's read on to know more about them: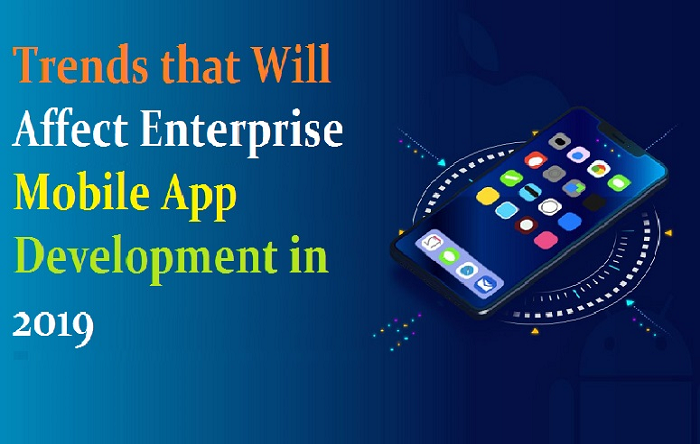 # Trend 1- Real-time Data Sharing
Enterprise Mobile app development Trend 1 – As the enterprises can easily gather data, they'll surely need applications that felicitate quick information sharing in real-time. And, the employees can save their ample time, and devote their attention to some other important aspects of their job performance (if used real-time data apps).
To achieve their goals, the enterprises should ensure that the apps must be compatible with all the other apps that are used by their employees presently.
# Trend 2- Wearable Technology
Enterprise Mobile app development Trend 2 – Wearables are the absolute-essentials for the millennials these days. And there are two reasons for that. First is, it looks stylish on the wrist, and the second is, it helps in monitoring the health progress. The enterprises are going to reap great benefits from the wearable technology, and there are many firms which are permitting their employees to do data processing with these devices.
The enterprises are required to take proper measures in terms of the security perspective. For instance, the employees who are not having the correct authorization should be restricted to access the confidential data with the use of wearable technology.
# Trend 3- Superb User-experience
The user-experience matters a lot when it is about the mobile app, whether the business wants to reach out to their targeted customers or make the life simpler for their employees. Improving each experience is vital for the future success of the business. If enterprises prioritize the user-experience, then they will witness a large adoption rate and better return on their investment. 
# Trend 4- Virtual Reality (VR) & Augmented Reality (AR)
VR and AR are no longer cutting-edge anymore. Employees and customers are making the most out of these technologies. An app development company needs to have a detailed discussion with the clients, so they can easily figure out the particular needs of the customers and employees. Be it streamlining the training process or offering customers access to special deals. These technologies are worth to try for. 
# Trend 5- Machine Learning
Enterprise Mobile app development Trend 5 – Machine learning is not a futuristic thing anymore. The enterprises that wanted the best apps should definitely discuss this subcategory of artificial intelligence with the development company.
The apps which are bestowed with this type of technology delivers a personalized experience to both the customers as well as the employees. The quick data analysis is the benefit that sets this technology apart. The businesses who are planning to add a language converter or a chatbot should look up to this technology.
Also Read: What is SD-WAN?
# Trend 6- Blockchain Adoption
An app development company can offer valuable guidance to the enterprises about the benefits of blockchain technology. Blockchain has a close connection with the cryptocurrency world. But in reality, there are numerous advantages that enterprises can learn about it. Data decentralization, robust security, and higher transparency level are amongst them.
# Trend 7- Payment Wallets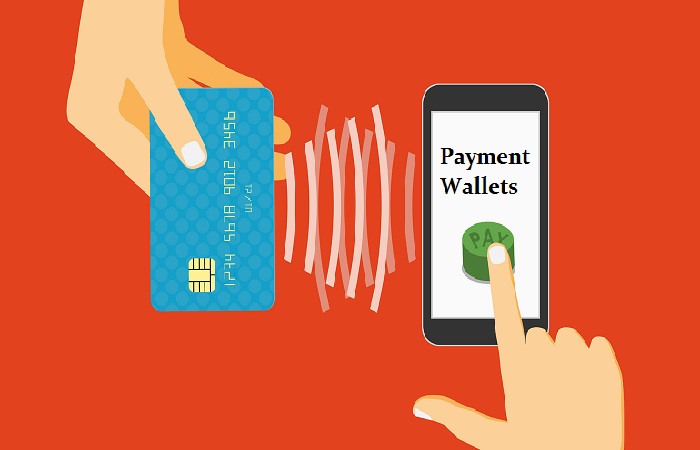 The use of payment wallets amongst the users is increasing at a tremendous rate. Owing to this, mobile app development companies are integrating payment wallets in their every creation.
The cashless shopping has become the favorite of the buyers in this digital era. This is one main reason that is encouraging the enterprises to add the payment wallet feature in their apps.
# Trend 8- Cross-platform Tools
An enterprise needs to decide whether they need to launch their Android app or an iOS app first. This is necessary for every client to invest a proper amount of time when it is come to develop an app for each operating system.
Today, the smart enterprises have switched to the cross-platform tools rather than making developers to learn each platform for the app creation. Note it; if an app is not compatible with all the platforms, then it automatically lessens the adoption rate.
# Trend 9- Cloud-driven mobile apps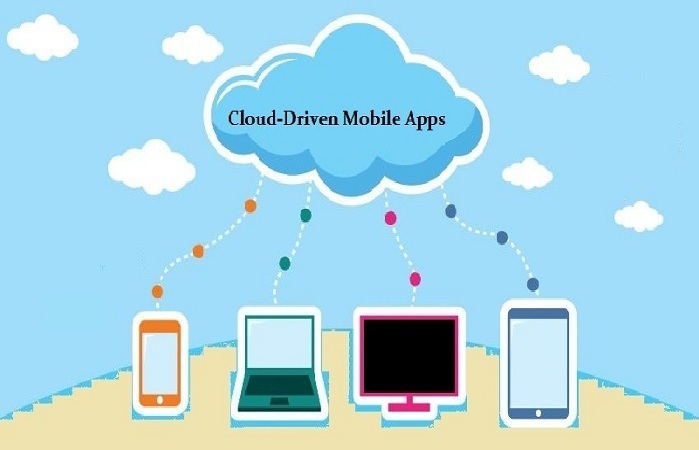 We are well-versed with the fact that cloud computing has become a vital part of apps like Gmail, Facebook, etc. With technological progress, we're going to see more cloud-based apps.
Such kind of apps smartly fetches data from the cloud, which saves the storage space of your mobile devices. In fact, it has been predicted that cloud apps have the full potential to drive the majority of mobile traffic by the end of 2019.
# Trend 10- Rise in Instant Apps 
Since their birth in 2016, instant apps are gaining huge popularity. These are small in size and convenient to use. The good part about these apps is that they can be used without any need to download.
Plus, these apps won't occupy the memory of your mobile phones. The users look for an enhanced user-experience and app performance for which instant apps are perfect. 
Final Thoughts 
That's s all on the top enterprise mobile app development trends that will impact the mobile industry in a positive way. The above trends clearly manifest the fact that the app development domain has undergone a massive transformation in the last few years.
As technology is becoming more advanced with each passing year, then we can expect more trends to join this league soon. So, be ready to witness the addition of more exciting technologies within the app world in the future. 
Author's bio 
Tom Hardy is an expert mobile app developer working at Sparx IT Solutions. He has great exposure in handling complex projects with ease. With his write-ups, he likes to spread knowledge on emerging mobile development technologies.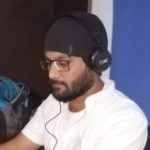 Kamran Sharief
I write about technology, marketing and digital tips. In the past I've worked with Field Engineer, Marcom Arabia and Become.com. You can reach me at kamransharief@gmail.com
Related posts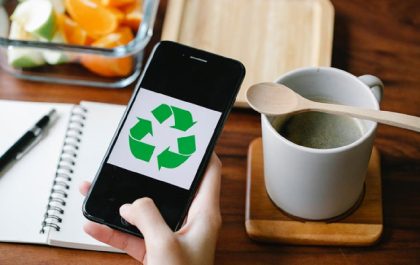 6 Great Apps for a More Eco-Friendly Sustainable Life
In the age of technology, sustainability is more than just a buzzword. With growing concerns about climate change and environmental…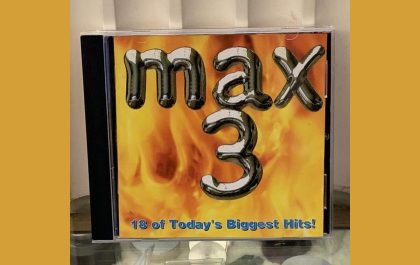 3 of Max's Biggest Hits on TV that You Can't Miss!
Max has taken the content world by storm, by producing great shows and movies over the years which has distinguished…