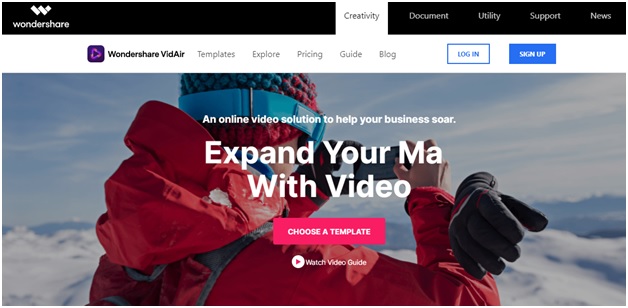 The Best Online Slideshow Maker
During the last few decades the human race has been able to witness some of the biggest and best innovations of technology. There used to be a time when TVs and radios were considered as the best gifts of technology and people could never even think about any gadget like Smartphones. For clicking photos or videos the only thing people had to depend on was the camera. But now, with a phone the people can click photos, record music as well as record videos and the list of other usages is pretty long. Technology did not just stop there, now with the help of modern software programs or online slideshow makers, even the photos can be converted into slideshows
What is a slideshow?
With the help of slideshows, people can prepare a montage of photos or other images and represent them in a digital format on the internet. A huge number of photos and images can be linked together in order to be accessed automatically or it can be also accessed after selecting them by repeated mouse clicks.
But remember that a slideshow is not similar to a standard video format as all the images are static in a slideshow rather than moving, and so all the images are clearly identifiable. Often various types of attractive themed templates are applied and sometimes the slideshows are also accompanied by music and published as an audio slideshow. Besides, with a good online slideshow maker, many tools can be used with a huge range of design options, including effects, different transitions or image-editing features.
Creating slideshows: Tools and other things required
For creating a slideshow, the first important thing the users will need to do is to select all the images and then edit those images with various tools and arrange them in the chosen sequence. Many of these tools might function like video editing programs.
The timeline will allow different images to be positioned in the right place and will also help in determining the respective duration of each image. Then, the required transitions of the images might be determined, where some images might have soft smooth transitions, while the others may be more animated.
Many software programs of slideshows create photo galleries including image-optimization features. These features include color and cropping tools which will help in color match and cropping the images as required. Other than these, there will also be other filter and zoom effects which can be used to highlight specific images or a selected area of an image.
With the best slideshow maker software, users can import audio files of their choice and paste them into the timeline, creating the slideshows accompanied by some music or audio commentary. Finally, after finishing all the edits, the slideshow can be previewed in order to check whether it is ready for release or not.
Many slideshow maker software and apps also incorporate a function which enables the integrated slideshows to be displayed automatically. This is a special slider option that can appear on the homepage or elsewhere on a website and is used for providing the visitors an overview of the variety of contents available. For creating a slideshow, the website owners can simply upload the selected images into their GMS, which will be subsequently activated and played on the right pages.
Slideshow tools
In a good slideshow making software, a variety of tools can be used to create the slideshows. Besides, with the help of a software program like VidAir WonderShare, even beginners will be able to make slideshows online in a hassle-free manner. The users can quickly and easily craft a stunning online image slideshow using the free templates.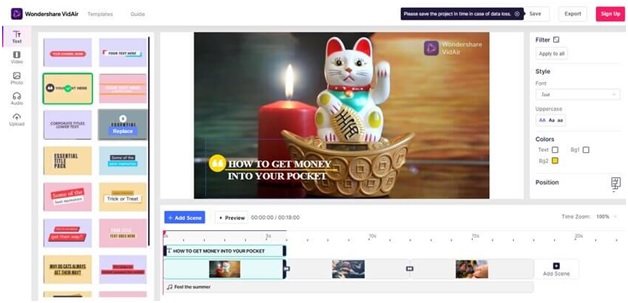 Uses of slideshows
Slideshows are used by many website owners and web publishers to showcase their content. Besides the blog articles, these days, slideshows have also established a fixed format for themselves in the online contents.
The main advantage of using photo galleries and slideshows is that they can present a broad range of information in the form of stories and themes, and can appear more convenient for the visitors of the website. For example, various visual or emotional issues can be effectively displayed via a good slideshow and many collections and representations likewise lend themselves better when displayed through slideshow formats.
Many online journalism and mass communication sites use slideshows to illuminate a subject in greater depth. Slideshows are cheaper as well as easier to produce than videos and hence seems a convenient medium for journalists who regard pictures as a standard format and make proper use of pictures in telling emotional stories to their viewers.
Slideshows are also popular these days in content marketing. Slideshows offer the opportunity to present helpful content visually and hence it becomes easier for the audiences in understanding complex issues. The WonderShare VidAir slideshow maker can be used for precisely this purpose and also provides the online users with many advanced features to make the best slideshows.
Why to choose WonderShare's VidAir?
VidAir is the best online slideshow maker available in the market presently and it is a professional online editor, which can be used by both beginners as well as professionals. Besides, it also has various attractive themed templates, music library, stylish captions, different aspect ratios, user-friendly interface and many other advanced features which can help the users in creating the perfect slideshow of his selected images. Other than these, you will also be able to remove the watermark on your slideshow if you create it with the paid premium version of this software.
Conclusion
Slideshows can be said as the digital version for photographic slideshows, which can be published online with or without music implemented in it. The slideshows are useful for visual presentation as they are capable of reaching the viewers more easily than texts. Besides, slideshows are generally less expensive to create than a video. With the help of good online slideshow making software programs, the users are provided with many tools which can edit and create the slideshow in the best desired format.
Related posts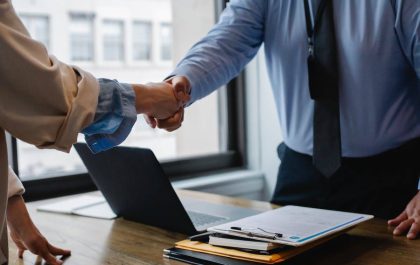 Things to Keep in Mind While Choosing a Corporate Travel Agent
Businesses that require regular employee travel must be careful to select the best corporate travel agent. By effectively managing all…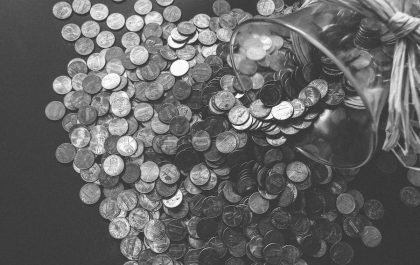 Why Saving Money May Not Always Be the Best Choice
You place your bets at Google Pay bookmakers, but there's that lingering feeling that you could allocate this money for…