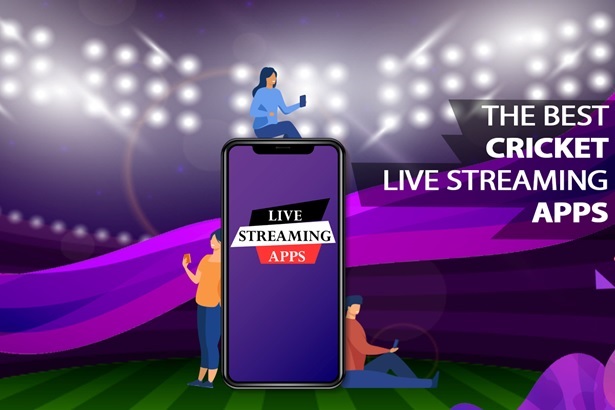 The best Cricket live-streaming apps
Cricket is not just a popular sport in the world. It is a celebrated sport with a lot of die-hard fans. About 105 countries are registered and actively involved in cricket. Even though 105 countries are fully registered with the International cricket council (ICC), 12 of them are considered full-time members. To enjoy cricket matches, you don't have to go where it is played. You can download cricket live streaming apps on your smartphone and use them to watch cricket matches.
As cricket live-streaming applications are available for download on iOS devices, they are also available for download on android devices. There have been great improvements in live cricket streaming app development. Since the majority of the apps were created by world-class app developers, you will easily get updates of cricket matches around the world. Some of the best live cricket streaming apps are listed below
Hotstar:
Hotstar is a cricket streaming application launched in 2015. Due to the success of the app, it is now considered one of the best cricket live streaming apps worldwide. It even has about 350 million downloads. On most review websites, Hotstar is highly recommended for people interested in watching cricket with the use of a media subscription program.
As you can download Hotstar on Android devices, it is also available for download on Apple devices. Before downloading Hotstar, you have to consider the data cost of streaming matches. Since only high-quality videos are played on the app, it consumes a lot of data. Apart from streaming live cricket matches, Hotstar can be used to do other things. You can watch films and read the news on the app.
ESPN:
Just like Hotstar, ESPN is popular worldwide. A lot of people use the app in Asia, Central America, and other close places. Since the app is easy to use, it is perfect for people who are new to streaming videos online. The networks you can easily access on the app are ESPN, ESPN3, ESPNU, and the likes.
In the iOS version of the ESPN app, you can edit your homepage and add your favorite team. For a great user experience, you should set up the app for use on your TV. It combines all ESPN channels and covers all important cricket matches. Apart from these, you can use the app to stream FIFA events.
SonyLIV:
It is arguably the best cricket streaming app in the whole of Asia. Even though people use it all over the world, most of its users are from Asia. As SonyLIV can be used to stream cricket matches, it can be used to watch television shows, movies and do a lot of other things. In general, SonyLIV can be classified as an entertainment application. WWE lovers also enjoy using the app.
Live Cricket:
Whenever a new cricket league is about to start, cricket fans start to search for an application that can be used to stream matches. Whenever they find out about live cricket, they stop the search. The reason is that the app comes with great features that make streaming easy. Even with all its amazing features, it is free to download. The user interface is also designed in a way that makes it easy for newbies to use the app easily.
There is an option to include live commentary in the cricket match you're streaming. You can include this option to enjoy your match more. While you're watching matches, you will see frequent updates on the screen. In a case where you don't have enough data to watch a live match, you can choose the written commentary option. It consumes a lot less data. Through the live cricket app, you can share great moments with your friends on social media.
SuperSport:
If you're a sub-Saharan African in love with cricket, supersport is highly recommended for you. Apart from using the app to stream crickets, you will be able to stream matches in other sports you like. There are a lot of interesting features in the SuperSport app. Some of them are live streaming, top scores, individual rankings, and a lot more. You will even get frequent news on live matches.
With supersport, you won't miss any match or tournament. You can always use the option to set a reminder for important matches. Other sports that supersport covers are football, golf, and a lot more.
Dish Anywhere:
With the use of the Dish Anywhere app, you can enjoy an experience similar to what you enjoy on your TV. As the app works perfectly on android phones, it works great on apple phones too. Apart from streaming live matches, you can use this application to watch telecasts whenever you're less busy. It is possible to use television and a searchable program guide together. In case you have an active subscription to your dish, you should download this app. You will always find it useful.
Jio TV:
Even though JioTV is new, it is already becoming one of the most popular cricket live streaming apps. The application was created by Reliance. With the help of Reliance, they've found it easy to access the digital OTT market. Apart from streaming live cricket matches, there are a lot of other things you can do on Jio TV. Some of them are watching movies, reading the news, and the likes.
As JioTV is properly developed on android, it is also developed well on iOS. No matter the one you're using, you will get a great user experience. The sports channels available on Jio TV are sony six, Neo Sports, DD Sports, and the likes. Since you have the option to choose any one of these sports channels, you will always enjoy using the app. Unlike other cricket streaming applications, you can pause matches on JioTV. You can even continue playing from the exact time you paused.
CricBuzz:
There are a lot of exciting features that make CricBuzz a great cricket live streaming application. As it offers alerts on every ball, it offers a great video analysis as well. If you're a regional language lover, you're going to enjoy using CricBuzz. As you will be able to listen to match commentaries in English, you can listen in other languages as well.
Streaming on CricBuzz doesn't consume a lot of data. No matter if you're using 2G, 3G, 4G, or Wi-Fi, you will enjoy every match you stream. Unlike other streaming apps, CricBuzz gives great feedback on all balls.
OSN Play:
If you're from the Middle East, OSN Play is highly recommended for you. People from North Africa can also enjoy streaming cricket matches on this app. No matter where you are, you can always watch your favorite team play live cricket matches on OSN play. The minimum bandwidth required to use the app is 2MB per second. If you can get that speed, you can watch all live matches on OSN Sports. The same thing applies to OSN Sports 1.
If you're tired of a cricket streaming application, you should start using OSN Sports. You will always enjoy every moment on the app. Even as you access big blockbusters, you won't receive ads. There is also a safe way to stream live cricket matches with Arabic subtitles.
Willow TV:
Willow TV app doesn't only allow you to stream live cricket matches. You will be able to watch highlights and cricket replays. All these things can be done on your mobile phone. By using Chromecast, you will be given access to replays and scorecards.
To avoid missing big upcoming matches, you can set a reminder. There is also an option to share big moments with your friends on social media. Before you will be given access to watching live cricket matches on this app, you have to activate the willow monthly subscription.
YuppTV:
It is a well-known cricket live streaming application. It can also be used to watch both regional and international TV shows. Some of the genres of TV shows you can enjoy on this app are family, music, and spiritual. If you're a new user, you will be given a 7-day free trial to stream live cricket matches. When you exhaust the offer, you have to subscribe to continue streaming matches.
Conclusion
If you love watching cricket matches, you should download any one of these cricket live streaming apps. You will always get regular cricket updates on the apps. While selecting the one to download, you should consider the platform that is available to you.
Category: Mobile Apps
Title: The best Cricket live-streaming apps
Meta Description: Are you interested in watching live cricket matches on your smartphone? Here is a list of cricket live streaming apps you can always use
Focus Keyword: cricket live streaming app
Author Bio: Vamsi Bandi is a Digital Marketing Manager at Troop Messenger, specializing in SAAS marketing, SEO, and outreach strategies. Besides his passion for digital marketing, he is an avid fan of cricket and loves to dance.
Connect with him on:
FaceBook: https://www.facebook.com/vamsibandi09/
Linkedin: https://www.linkedin.com/in/vamsi-bandi/
Twitter: @vamsibandi9
Related posts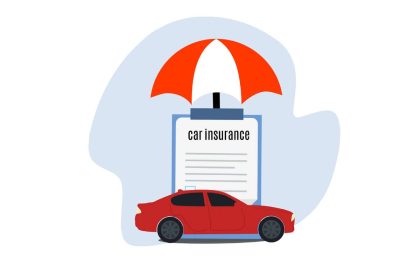 Is Zero Depreciation Car Insurance Worth the Investment?
When it comes to safeguarding your vehicle, insurance stands as a pivotal consideration. Among the multitude of insurance options available,…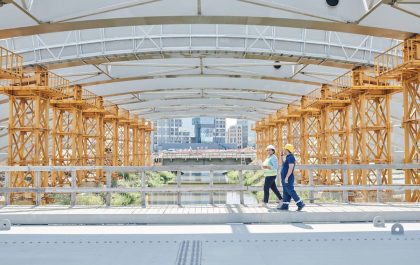 Streamlining Construction Projects with Managed IT: A Game-Changer for Efficiency
In the fast-paced world of construction, efficiency isn't just a buzzword—it's the cornerstone of success. Imagine a world where project…