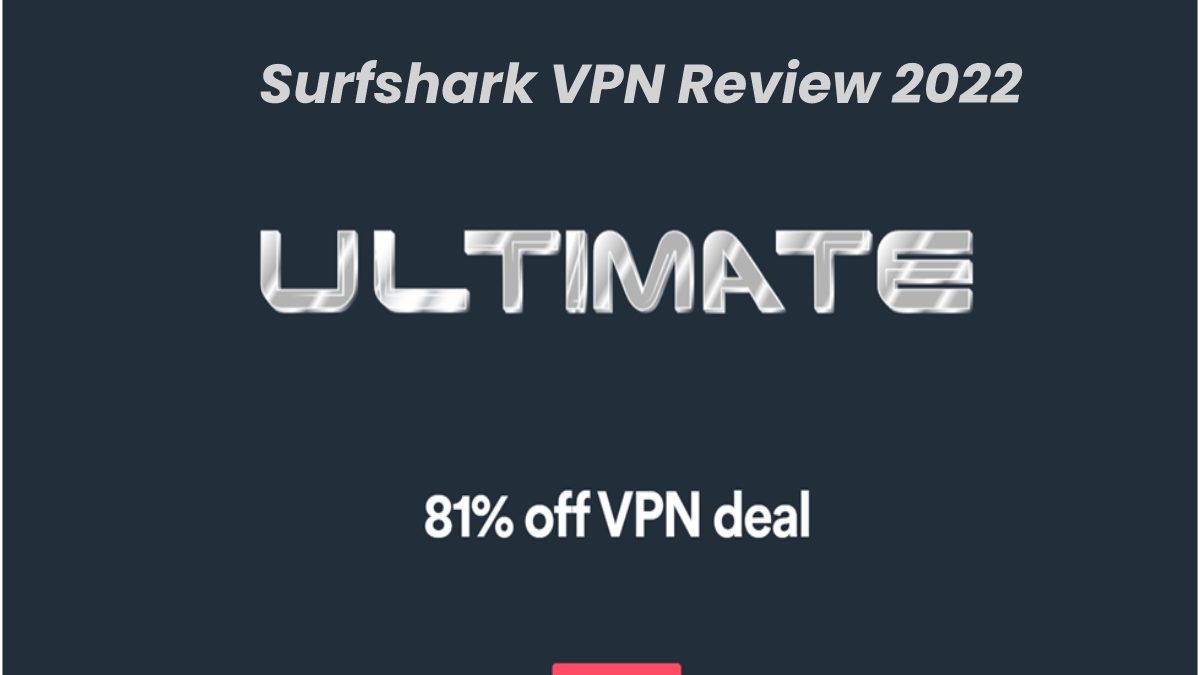 Surfshark's entry into the VPN market is going to turn some heads. Amazing security, anonymity and speed – all the tool needs is a little time!
Everyone knows that the surfing community is welcoming and tolerant. But if there's one thing surfers don't accept, it's a shark. Famous, even vegetarian sharks, are viewed with suspicion on the beaches of Santa Monica. While Surfshark may seem a lot of fun, it's also very tragic, like Romeo or Rorshach. Fortunately, the VPN community will open its arms to him. Our Surfshark VPN review and review will tell you why!
Rarely promising VPN services are worth a review, but there are reasons to keep an eye on Surfshark VPN. It is a very secure tool that uses AES-256-GCM and SHA-512 encryption to protect your data. The letters and numbers pass on to an unbreakable number, which is also faster than the more commonly used AES-256-CBC (more on this later). Surfshark offers its own DNS network and built-in DNS, WebRTC and IPv6 leak protection. Recently, they plugged another hole by introducing their own Kill Switch, making the suite of safety features relatively comprehensive.
Appropriate for its name, Surfshark VPN is registered in the British Virgin Islands (BVI). These sunny Caribbean islands are a British Overseas Territory but are not subject to British laws or control. There are no data preservation laws in the British Virgin Islands, and the territory does not belong to the 5 Eyes or 14 Eyes country groups. This allows us to trust their no-log policy. Even Surfshark won't know what you're doing online! In addition, Surfshark does not limit the number of simultaneous connections that users can have. A Must, then.
The service has impressive speeds, an expanding server list that has grown from 1,700 to 3,200 servers in a matter of months, and a presence in 65 countries that will easily bypass geo-blocking from Netflix and other streaming platforms. The VPN would work in China, it seems. Finally, the app is as simple as A-B-C, and if it wasn't, you could always find out by asking their 24/7 support for live chat.
Surfshark currently has Windows, Mac, Linux, Android, iOS and FireTV apps, as well as Chrome/Firefox extensions, which you can get for $12.95 per month.
Can Surfshark VPN be used safely?
It takes time before we see the VPN subjected to severe testing in the longer term. Nevertheless, the preliminary tests for our surfshark review suggest some promising things.
Surfshark offers strong encryption algorithms that are a little different from the standard. AES-256-GCM sounds like AES-256-CBC, but there is one crucial difference: speed. To protect their VPN from so-called "chosen encryption attacks," those who rely on the AES-256-CBC will use a secure message authentication code (MAC) in addition to the AES algorithm. Meanwhile, AES-256-GCM authentication is integrated, making the process much faster.
Our basic tests indicate that this VPN has no leak problems (i.e. no DNS/WebRTC/IPv6 leaks). The program has integrated DNS, WebRTC, and IPv6 leak protection, as well as a zero-knowledge private DNS network. Simply put, unlike numerous tools on the market, Surfshark VPN keeps your personally-identifying information hidden!
Currently, four security protocols are offered by Surfshark – OpenVPN, IKEv2/IPsec, WireGuard and Shadowsocks (only on Windows and Android). It is always better to have a choice. This is another positive point in this opinion, especially since they are good safety protocols, which give excellent results in most situations. The only concern here is that the selection could harm Chinese users – the OpenVPN protocol is not known for its reliability against the "Great Firewall".
Speed and performance
Let's continue this review on Surfshark VPN by taking stock of its connection quality. Normally, the fastest VPN services have a lot of servers. In this case, our Surfshark VPN review team found that it wasn't true: Surfshark VPN was pretty fast before it even got a huge list of servers. Today, however, their network has grown exponentially and includes more than 3,200 servers in 65 countries. In addition, the type of encryption used by Surfshark VPN is faster than the standard AES-256-CBC with separate authentication.
How do I download and install Surfshark VPN?
In this Surfshark review, we will now focus on installing the software. Users can download all types of apps from Surfshark VPN in the "Apps" tab of the site. Once there, choose your device and where you want to download the app.
Windows users can download it directly from the site, and Android users will either have to download surfshark from the Google Play Store or download the APK directly from the site. The Mac app can be downloaded directly or from the App Store, where users will also find the iOS app.
On the "Applications" page, users will also find a Linux application as well as browser extensions for Chrome and Firefox.
The installation process is simple for all applications – nothing fancy. However, if you encounter any problems, you can go to "Help", where everything is explained.
Before you actually use Surfshark VPN, you'll need to sign up and pay, which you can do like this:
Visit the website and click on "Get Started."
Choose a pricing plan
Use an email address to create your account
Decide which payment method you will use.
Using Surfshark
Surfshark's teams are obviously working overtime. Within a few months, they managed to release apps for Windows, Mac, iOS, Linux, and Fire TV Stick. Until very recently, there was only the Android version and extensions for Chrome and Firefox. The VPN also contains instructions for setting up your router so you can use it to protect your entire home network.
The Surfshark app is as simple to use as it is to install and as you have seen before in this Surfshark VPN review, the getting started process is extremely simple. We ran tests on macOS and iOS but the result is similar with Windows and Android. With Linux, there are some peculiarities that may require following a tutorial made available by the brand in its help section.
Once the account credentials are filled in, the Surfshark app opens and we are pleasantly surprised by the interface which is both clean and modern. The supplier also emphasized simplicity with few complex orders.
So there is a list of positions on the left and the "Connect" or "Disconnect" button on the right. We understand quite intuitively how to navigate within the application.
To connect to a server, you can choose a territory among those offered or establish an automated connection by clicking on "Fastest server" or "Nearest country". These options are great for a quick connection but you won't have control over the geographic location you want to simulate. Use only when the choice does not matter. Surfshark also offers to register the servers that are used the most by clicking on the star. They are found directly in the "Favorites" section at the top of the other servers which allows you to connect to them in one click.
When you click on the toothed wheel, you have access to the settings of the application. The provider gives users the option to open the Surfshark app from the beginning of the connection. This is very convenient because it eliminates oversights and the risks of sailing without protection. This is also where you can activate or deactivate the Kill Switch. That said, we strongly advise you to enable it to protect your data and IP address at all times.
From the settings, you will also be able to check that the version of the application you have is up to date. If not, consider doing so as updates provide useful fixes.
In our opinion, Surfshark has found the right balance between features and ease of use. The application is ergonomic and is not only for computer pros.
Web extensions
Browser extensions are basically proxy services – you can use them to secure your browser traffic and nothing more. In other words, if you want to utilize torrents, try one of the usual clients or run the VPN in another way. If you just want to protect your browser, you'll be happy to know that Surfshark VPN apps have recently been independently audited for security and other reasons. Only minimal vulnerabilities were found.
Customer support
Surfshark is off to a strong start and introduces 24/7 live chat support from the start. It's a great statement of intent – it's much easier than just having an email from support. So a good point!
As with the rest of the support section, there are only pure basics at the moment. Here you'll find installation instructions, FAQ articles, useful technical information texts, and blog posts, but the site still needs a bit of a bit of expansion.
Surfshark VPN Rates in 2022

Surfshark VPN offers three different pricing plans, all of which offer all the functions. Only the duration of the commitment varies and the price. You can get a one-month subscription at $12.95 renewable if necessary, 24 months at $2.49 per month and 12 months at $3.99 per month.
Conclusion on Surfshark VPN's review
After investigating long and thoroughly for this Surfshark test, we can say that we love the road that the VPN takes. They did well to cover the basics – security, jurisdiction, speed, support, etc. and took steps in unique directions.
It's very rare to see a paid VPN with no limit to the number of simultaneous connections and applying a true zero-logs policy. On the infrastructure side, the VPN already provides more than 3,200 servers in 65 countries and its network is expanding. Added to this is an anonymous registration process and the ability to pay in cryptocurrencies, Surfshark is already one step ahead of the competition.
Related posts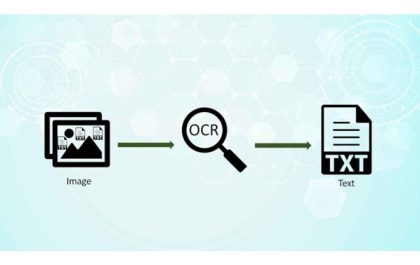 Unlocking the Potential of OCR Technology: Spotlight on OnlineOCR
OCR (Optical Character Recognition) technology has undergone considerable transformation, empowering both enterprises and individuals to transmute varied document types into…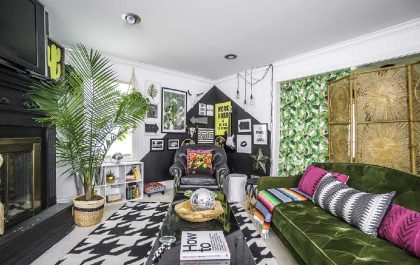 Mixing it up – Embracing Eclectic Interior Design Styles
Having the same design style repeated throughout a house can create a sense of cohesiveness and unity. But there's also…