Starting Your SEO Business Online
The SEO industry has become one of the most profitable businesses of today. With the technology evolving fast and becoming a part of every people's daily lives, companies are now highly considering an SEO Agency's services. These companies are using SEO tools as one of their marketing techniques to improve their website's traffic and reach a wider audience.
How to Get Customers?
Every business starts with this question: how can we acquire clients and customers? Customers are the ones who will make or break a business. They are the most important entity in the business setting. Without customers, the business will collapse.
Here are some  ways to gain customers on your new SEO business:
First, you have to rank #1 within your geographical area on Google for SEO related keywords. Fight you way up to that number 1 spot and never give up until you reach it. The most effective keyword to target customers within your area is SEO + the city you want to focus your service on, such as "Sacramento SEO."
Do not worry if someone already got the number one spot of SEO in your area. Remember, you are just starting up, and the more you work to achieve that spot, the higher the chance that you'll take it and become the Top 1 SEO company in your area.
However, if there are already SEO companies in your area that dominate the first page of Google, don't fret and focus on low profile keywords instead. Try and experiment as many keywords as possible that consist of the word "SEO" plus your city.
Your SEO page's content should be 2000+ words. The more words in your content, the higher it will rank in Google. Many SEO companies hardly do this as this is very inconvenient for them. However, this strategy is beneficial in attracting more customers.
Using the exact keyword in your URL will have a huge impact on your visibility in Google. Be precise when creating the keyword in your URL by adding your city into the keyword.
Optimize your page since Google base their rankings on search results and not the website itself. You can optimize one web page with one or two keywords. You can use a keyword generating tool to suggest keywords that you can use automatically.
Learn the Basics of Digital Marketing
Digital marketing is a marketing strategy that uses technology, such as the internet, various social media platforms, search engines, and other channels where customers can be reached. This new marketing style relies on mobile devices, laptops, or personal computers.
There is a lot of information available about SEO and digital marketing on the internet today. You can educate yourself by doing research and watching videos about digital marketing. Optimizing your own business' website is already a form of digital marketing.
Be Specific On What Niche You Want to Focus On
When starting an SEO company, you should have a specific niche to focus on. Starting as a generic SEO company would be a bad idea as competition in this industry is stiff. There are already various SEO companies that are well established by the time you start yours.
Having a specific niche will increase your chance against your competitors. Choose a niche that you think will market more and have fewer competitors. You are more likely to attract more customers if you market your SEO service on a specific niche than marketing it as a generic SEO agency.
Create Strategic Partnership
In this industry, you'll see many agencies only specializing in one area of digital marketing. Most of these digital marketing agency's clients inquire about SEO services, which they do not offer. This is where your service will come useful. You can talk to digital marketing agencies and ask if you can partner with them and handle their client's SEO needs.
You can offer them a finders fee of 10% for every client they refer to you for an SEO service. However, it would be best to take extra care of the client's your partner gave you. Remember, if these clients are unsatisfied with your service, they will complain to your partners.
Brand your Business
A business name is the identity of a business, so you should think of a name that will reflect what you offer. Do extensive research and play with words. Try to combine words to create a unique name that doesn't lose your business's identity. A business name is also the one that will differentiate you from your competitors.
After finding the best name that your business will carry, the next thing you need to do is create a logo. Remember that your name and logo plays a vital role in your business. These are the most recognizable aspects of your branding. Choose the best logo that will represent your business and provide a glimpse of what your clients should expect from your company.
Takeaway
These are just the basic elements you need to consider when starting up an SEO business. Planning your business plan properly before you operate your business and knowing the essential factors in putting up an SEO business will allow you to have a better grasp of the industry. Just make sure that you're armed with knowledge before you delve into the world of the SEO business.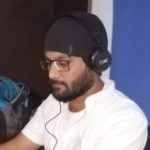 Kamran Sharief
I write about technology, marketing and digital tips. In the past I've worked with Field Engineer, Marcom Arabia and Become.com. You can reach me at kamransharief@gmail.com
Related posts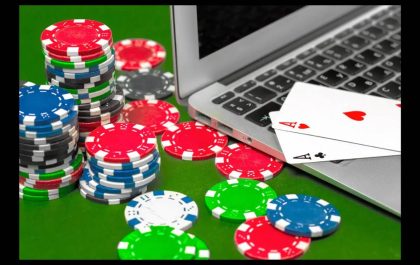 Unleash Your Luck with Online Slots: The Thrills and Rewards of Virtual Gambling
The Thrills and Rewards of Virtual Gambling In the rapidly evolving world of online gambling, virtual slot machines have emerged…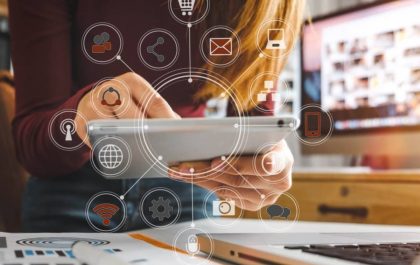 Furniture E-commerce Content Marketing: 5 Tips to Boost It
Introduction In the competitive landscape of furniture e-commerce, content marketing plays a crucial role in attracting and engaging customers. Creating…