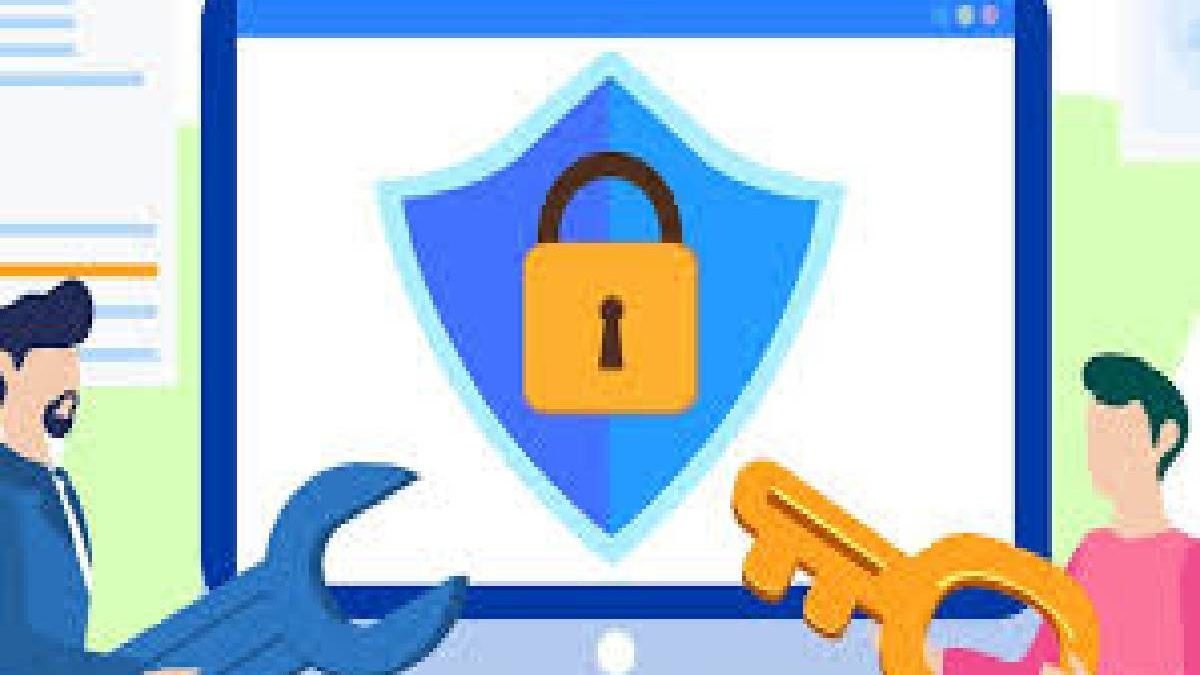 Secure WordPress from Hackers
WordPress is just like any other asset that needs protection from attackers, hackers and anyone lurking around to do damage or steal information.
Around 90,978 websites are attacked by cyberpunks every minute. That indicates how much site owners compromise on their site security.
There's no doubt WordPress is undoubtedly the most popular and secure CMS platform as it powers 33.4% live websites.
The dedicated and expert security team of WordPress monitors vulnerabilities and works effortlessly to keep your site safe and secure from hackers.
However, in most of the cases, site owners are responsible for security attacks because they ignore taking precautions and follow necessary security practices to keep their site safe from hackers.
Therefore you need to take some security measures yourself to keep your WordPress site safe from cyber attacks.
So now let's discuss how you can secure your WordPress site from hackers.
How can I secure my WordPress website?
Adhere to the enlisted below guidelines and find out how you can secure your WordPress site.
1. Schedule regular scans for malware
Sometimes you might experience a sudden and massive drop in site traffic, performance issues or changes in site design which you never made, all of this means it's the time to scan your website for malware.
Even if everything is in order, it's advised to run a malware scan on your site at least once in a month.
Cyberpunks work covertly. These talented but evil folks doge webmasters effortlessly. You may think everything is doing fine, nothing, some immense damage is done.
When a site gets infected with malware, Google takes down that site from search results and sometimes even backlist it. It will be a massive hit not only on your revenues but on your brand reputation too.
That's why we highly recommend you to run malware scans regularly.
There are many security plugins available for this purpose. They not only scan the site for malware but monitor security breaches.
Some popular ones are,
Wonderfence Security
Malware Security
iThemes Security
All in One WP Security & Firewall
If you wish to add more to your site security, we recommend using Sucuri SiteCheck.
Sucuri SiteCheck is a reliable and popular free malware checker available online.
To avoid these discussed consequences, always scan your website for malware regularly.
2. Keep your site back-up
No matter how many security precautions you take the most important one still is to backup your site.
A backup version of your WordPress site should be available on a remote server, so if things go down, you can quickly restore your site without any hassle.
You won't believe even government websites get hacked, even though they take numerous effective security measures.
Sometimes you get WordPress Errors messages this might be because a new plugin or theme you might have activated on your site can cause it so having a full backup of your site will save you from building it from scratch if something goes wrong.
By default, there is no built-in backup option available in WordPress; however, you can choose a hosting server that provides the facility of automatic site backups.
Or you can choose a third-party backup option. You can use backup plugins like,
BackUpWordPress
BackupBuddy
VaultPress
Or cloud services options like,
Set your backup schedules according to how frequently you make changes on your WordPress site. Just make sure to have a backup of your site no matter what.
3. Choose a secured hosting server provider
In keeping your website safe from cyberpunks, server-side security plays a vital role. That's why we recommend you to opt for the best and trusted hosting provider who keeps security on the top of their priority list.
Make sure your hosting provider has a well-planned setup for site security and provides reliable and fast support when something worse happens.
Enlisted below are some features which a stable and reliable host provider must offer.
Regular backups
Server-level firewalls
Frequent malware scans
DDoS protection
Latest hardware, software and operating system
Managing WordPress updates (Core, Themes and Plugins)
There is an on-going debate about whether you should choose an isolated or shared hosting server.
Well, it depends upon the architecture of the server. Sometimes even having a remote server causes security issues. A well-built server will protect every site from various attacks like cross-site contamination.
A reliable hosting might break your budget but will protect from future security breaches which might lead you to create your site from scratch.
Some popular and reliable secured hosting services providers are,
Bluehost
Hostgator
Hostinger
4. Avoid using weak login credentials
Among cyberpunks, Brute force attack is a popular hack technique.
We highly discourage site owners from using weak admin credentials because they might put your site security at risk.
It's a tradition among users to keep common passwords. Studies show people usually choose 'qwerty', '123456' and 'password' as their passcodes. It seems quite stupid, but this is real.
To prevent brute force attacks, we suggest using strong credentials.
Try to follow the CLU framework (Complex, Long & Unique) and build a password. Create a password that includes letters( lowercase and uppercase), digits and some special symbols like *%#@$ also it should be at least 12 to 15 characters long.
Refrain from using your real name, birth dates, pet names etc. Keep login credentials (passwords) like 4Rk&GTuL*@WSX78.
Also never use the passwords you have already used as a login credential on other accounts like Facebook, Instagram or Netflix.
If choosing a password is a hassle for you to make this easier for you by using a free or premium password generator. Some popular password generators available are,
1Password
DashLane
LastPass
These password generators store your credentials, so there will be no need to memorise or jot it down anywhere.
There is also a built-in strong password generator available in WordPress core which you can access from the WordPress dashboard.
We also advise you to change default admin username because they are too easy to guess. So choose a unique username.
5. Frequently update your WordPress( Core, Plugins & Themes)
Android and IOS update their software frequently. These updates come with advanced optimal features, bug fixes and most essentially security patches.
Same goes for WordPress. WordPress core, plugins and themes receive constant updates. They are upgraded to enhance the visual looks, improve functionality and stability but most importantly fixes wordpress security breaches.
There are 74 different versions of WordPress available out of these 11 are invalid. 30.95% of websites are still using a vulnerable version 3.6.
That's why it is always recommended to update your WordPress.
Updating your WordPress regularly diminishes the security risks massively. Minor updates are automatically done; however, for the major updates, you need to do it manually.
Check your plugins and themes regularly
Testing your plugins is the second most crucial thing when it comes to site hacking. Plugins and themes cause majority security issues. Since these are developed by a third-party, there are many chances that these might cause security issues.
Nulled plugins and themes are the prime targets of cyberpunks.
Approximately 56% of WordPress sites were compromised because of using nulled plugins and themes.
You must test each plugin and theme in the staging environment before activating it on your live WordPress website.
Refrain from downloading plugins and themes from obscure and untrustworthy sites. We suggest you download them from reliable sources like Themeforest, Official WordPress, CodeCanyon and many more.
Get rid of unused plugins and themes
You might have a lot of unused plugins and themes, and hackers can inject malicious codes in these because it might have unpatched vulnerabilities. Also, all these new plugins do is slow down your site speed and performance. So it's better to get rid of them and keep your site chic and clean.
According to Wordfence study, if you're able to protect your WordPress site from brute force attacks and plugin exploits, then you're 70% the same from cyber attacks.
Conclusion
To keep your WordPress site safe and secure from cyber-attacks, make sure to follow the above guidelines.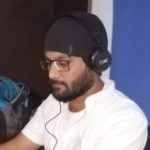 Kamran Sharief
I write about technology, marketing and digital tips. In the past I've worked with Field Engineer, Marcom Arabia and Become.com. You can reach me at kamransharief@gmail.com
Related posts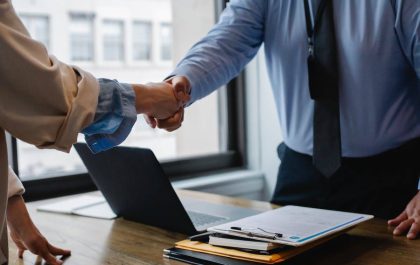 Things to Keep in Mind While Choosing a Corporate Travel Agent
Businesses that require regular employee travel must be careful to select the best corporate travel agent. By effectively managing all…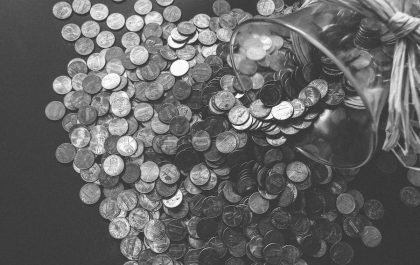 Why Saving Money May Not Always Be the Best Choice
You place your bets at Google Pay bookmakers, but there's that lingering feeling that you could allocate this money for…