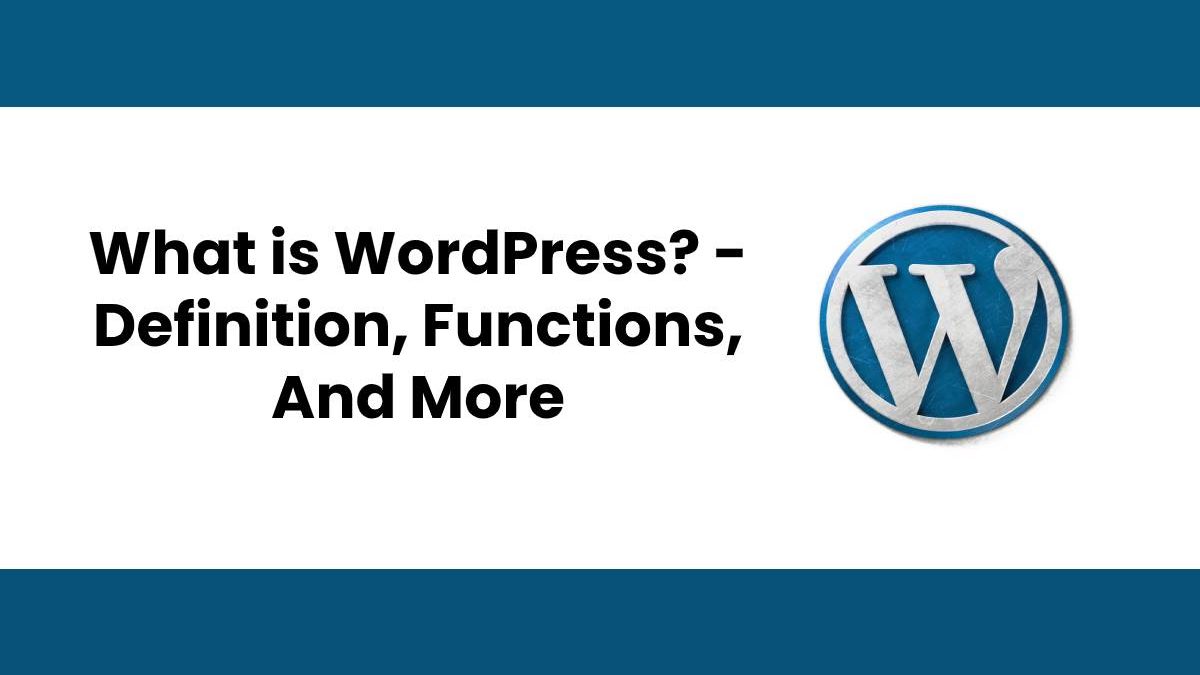 Definition WordPress
WordPress is a content management method written in PHP and paired with a MySQL or MariaDB database; it is open-source and free. Features include a plugin architecture and a template system, referred to within WordPress as Themes.
What is the difference between WordPress the CMS?
Both are closely related to the creation of web pages and blogs, but with such apparent differences that they make the WordPress CMS the most suitable option to create a professional blog or any kind of web page.
While wordpress.com is a platform to create free blogs in the style of Wix or blogger (you can see how to create a free blog, its limitations and what platforms are here), the older brother, WordPress (from the wordpress.org website, which no .com) is a CMS.
How WordPress works: What is a CMS?
A CMS (or content manager) is software that allows a user to manage, administer, and create a website easily. It gives us a great advantage to manage our websites without having to program or know any kind of code.
In the case of WordPress, the CMS is done internally through MySQL databases, which, of course, does not require knowing or touching anything.
Although WordPress is the most used web CMS, there are other CMS such as Joomla, Drupal, Magento, Prestashop …
Why use WordPress the CMS
According to statistics, it is clear that the percentage of websites made with WordPress is very high.
Specifically, more than 30% of the total web pages are made with WordPress worldwide, and of the websites that use CMS. WordPress is the CMS used in more than 60% of these web pages (the following is Joomla with only 6%).
Also read: What is Content Management System? – Definition, Advantages, And More
Advantages
Updated continuously
Unlike other CMS, WordPress gets updated quite frequently so, apart from adding features, it also provides more security to the protected against attacks and viruses. It makes its maintenance also extremely simple, and you don't need to hire any webmaster to do the maintenance of your website.
Optimized for SEO
Web positioning is vital to appear in the top positions of Google, and WordPress makes it easier for you.
You are the owner of your website
The same thing happens with all CMS. However, with free platforms such as wordpress.com or blogger, you must be clear that the web does not belong to you, and you cannot do what you want with it.
Speedy learning curve
If you are concerned with how to create a blog with WordPress (or any other type of web page), not only will you get the platform quickly, but from the first moment, it will seem entirely intuitive.
Endless customization possibilities
Thanks to the infinity of WordPress Plugins and templates that you can find, and even Widgets, it is practically impossible that there are two websites with the same design.
Responsive
Having the web adapted to mobile phones is already an obligation, and it is surprising to see how some CMS does not make their websites look good on mobile yet. Luckily with WordPress, this will not happen to you.
Creation of a blog in two minutes
Apart from being able to create static pages, WordPress comes directly adapted so that you can create entries to have a blog from its side menu.
Scalability
Did you think that only small websites use WordPress? The good thing about it is that your website can be as big as you want. For example, the BBC America website or Beyoncé's website runs on CMS.
Features for EVERYTHING you are looking for, thanks to the number of WordPress plugins you can find. It will be practically impossible to find something you cannot do with WordPress.
Fully translated
If what you were worried about was knowing if you are going to find some way to find it in Spanish, don't worry. Being the most used CMS, you have it directly in Spanish. Of course, if you feel more comfortable with another language, you also have it with a simple Google search.
Practically, with the WordPress CMS and its thousands of templates, «themes» or themes and plugins to install, you can make any type of website.
Types of websites that you can make with the help of WordPress
Corporate web
If you want to make a website for your company where you report on the services it offers, it is the right CMS. From the menu of pages, you will only have to create the pages you need Home, Services, who we are, and Contact is the most used. Put a title, and add the text and images.
Landing pages or sales pages
Let's say you have a star product or that you have written a book, and you just want to sell that book on your website and promote it with social networks. With it, you can base your website on a single product or even to attract customers or subscribers for a course.
Portfolios
It allows you to create this type of unique website for cartoonists, artists, photographers, interior decorators, etc. where they show their works where images prevail.
Online Store (or e-commerce)
Do you want to sell your products online? It also allows you to create your online store, from uploading your products, setting the prices you wish to, and managing the payment channels.
Affiliate store
Affiliate stores are becoming more and more fashionable and arguably one of the most profitable online businesses. If what you want is to promote other people's products with the appearance of an online store and take a commission for every sale you get. It is the CMS that you should choose.
Blog. If it has something, it is its facility to integrate a blog on any website. Whether you just want to have a blog or want to incorporate it into the types of websites on this list with WordPress. It will be much easier.
Also read: What is Common Internet File System? – Definition, Examples, And More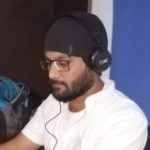 Kamran Sharief
I write about technology, marketing and digital tips. In the past I've worked with Field Engineer, Marcom Arabia and Become.com. You can reach me at kamransharief@gmail.com
Related posts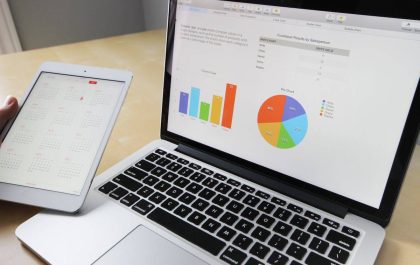 Learn From These Marketing Scandals and Protect Your Business
Volkswagen, a famous car company, faced a massive problem when it was revealed they used a "defeat device," in their…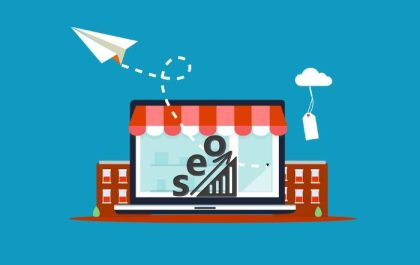 Outsourcing E-commerce SEO: Winning the Online Retail Game
Outsourcing E-commerce SEO: Winning the Online Retail Game In the dynamic world of online retail, staying ahead in the e-commerce…