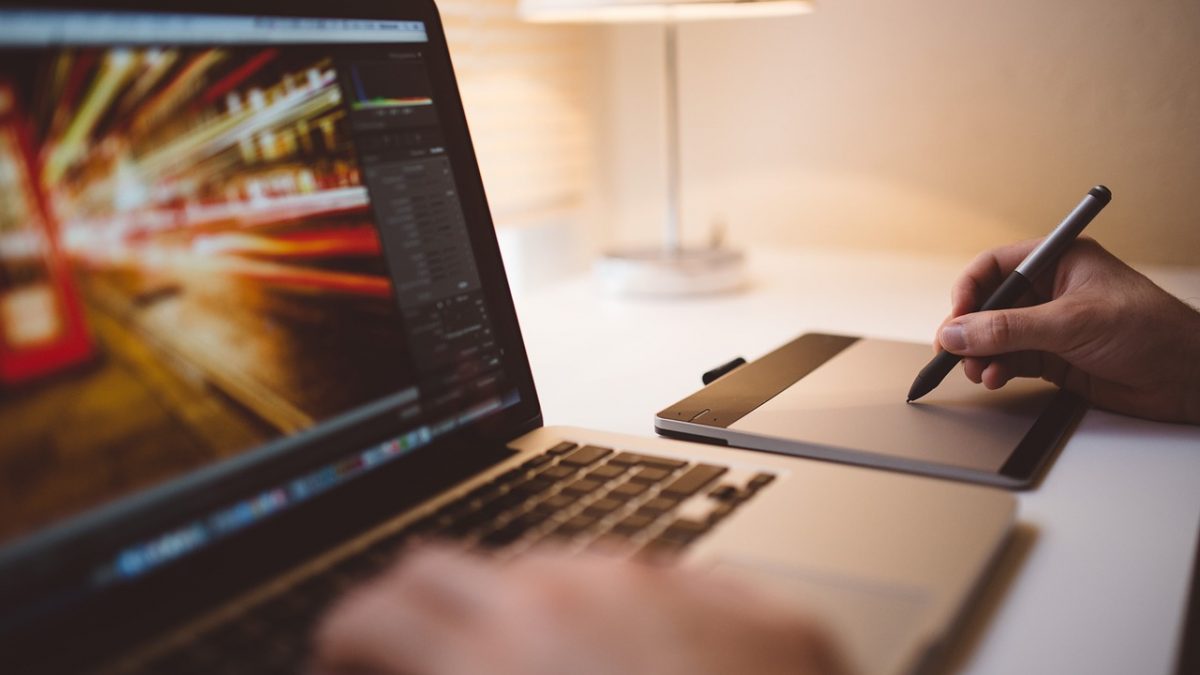 Webp to JPG
Before knowing the various ways to convert or save webp to jpg or webp as jpg, it is necessary to know what exactly is Google Webp.
What is Google WEBP Image Format?
WebP is an image format. In reality, a 'graphic format' as a container, while it can lead to files with compression and loss of quality, or without it. And we find it mainly in photographs and images of the service of the Mountain View company, Google Images because it is Google itself that is developing this technology after having acquired it in the purchase of On2 Technologies.
WebP derives from the VP8 video format, related to WebM, and as we advanced, it is being developed by Google. It was a technology of On2 Technologies, which was bought by the Mountain View company. And this explains why the Mountain View company is using the format in its Google Images service. Among others and also that it is driving website developers to use it. Because it also allows a considerable reduction of the weight of the files against JPG, which already has an aggressive compression against other formats.
How to convert Google WEBP to JPG
More applications and programs increasingly support webp. But, support and compatibility with the JPG format, without a doubt, are more widespread. Therefore, yes, we are interested in this reason knowing how to convert an image in WebP format to JPG format. We have many options, and the most comfortable is through online services that are free and also will not make us download or install any application or program.
Step by step: How to convert an image from webp to jpg
Open https://image.online-convert.com/ and you can find a green box where it gives us the option to select the file. This box will help you to convert WebP to JPG using your computer. You can also do this by using the system file explorer. Or also choosing the image of a URL and services of cloud storage like Dropbox or Google Drive. Regardless of the place from which we 'upload' our image in WebP format, once we have completed this step, the frame in question will expand.

When expanding, we will see the list with one or more images, all of which we have selected. And just below, the conversion settings that allow us to choose the level of quality. Which will also affect the weight of the image in JPG format. And also the size of the resulting image and the color.
Both color and size, if we do not touch them, will remain with the same characteristics as in the original image. Which we have previously uploaded to the conversion service. Precisely the same happens with the sections of DPI and cropping pixels. But also, we can alter the image with quick touch-ups such as 'realignment,' 'stain removal,' 'improved focus' and other options.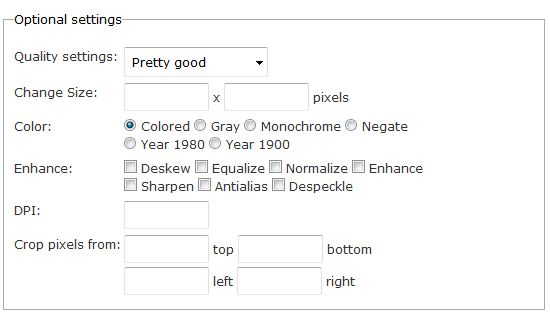 When we have finished with the desired configuration, we will have to click on Start conversion to start the process of changing the format from WebP to JPG. Now, the system file explorer will open so that we can select where to save the images that we have converted from the WebP format to JPG. And also so that we can modify the name with which they will be stored. And ready.
How to save Google WEBP as JPG
The new format of Google WebP images is designed to save bandwidth while downloading web pages in your browser. Since, this type of images is so optimized that you can reduce the size of the pictures up to 30% compared to other formats such as JPG.
Of course, we are not always going to want to download the images in this new WebP format. Because, probably we want to store them locally or maybe we want to work with them in an image editor. And we are more interested in classic formats. Apart from that, it seems that Google often strives to force us to use its ideas without giving us much choice to choose it freely, right?
So let's see some tricks and ideas that allow us to save WebP images as JPG in a simple way:
1. Save WebP as JPG using the URL
Right-click on the image & select "Open image in a new tab."
In the image URL, remove the suffix -rw from the end of the image URL in the address bar. And then, press Enter to reload the image.
Now, right-click and select "Save image as" or drag it to the desktop.
2. Use a chrome extension to save WebP as JPG
There are some extensions such as 'Save Image as JPG ' that allows you to save images in that format easily.
Install the Chrome extension
Click on any WebP image with the right mouse button and select 'Save image as JPG.'
This extension will only serve to save images in JPG format, not PNG.

3. Use a non-WebP compatible browser to save WebP as JPG
A possible and practical option is to use browsers that are not compatible with WebP. This idea is useful if you want to save pictures frequently and want to get rid of the happy WebP.
You can use Firefox, Safari, Internet Explorer or Microsoft Edge or perhaps some less popular browser like Brave or similar. And have the peace of mind that you will not see any images in WebP format. Any representation that you view and save using these browsers will appear in JPG or PNG format by default.
4. Change the agent in your browser to save WebP as JPG
A less radical option than the previous one is to make websites believe that your browser is a different one. And this way images in various formats than WebP will serve you.
The idea is that you may be using Chrome as a browser, but the web pages you visit will think that you are using a different one.
A quick option to apply this trick is to install User-Agent Switcher for Chrome.

Once you have installed it, you can configure it to navigate as if you were using any other browser not compatible with WebP. This way, all the images will appear as JPG.
How to Convert Google WEBP to PNG?
Steps to follow to convert WebP to PNG
Open image in a browser (Google Chrome, Mozilla Firefox or any other). Once we have the image in front of us in the browser, we click on it with the right mouse button & select the Open option image in a new tab.
When the image is displayed in a new browser tab, we have to go to the end of the URL shown in the address bar and there we will see how the URL ends with the -rw characters. What we will do is remove them, that is, remove those last three characters from the URL ("-rw") and press Enter to reload the image.
That is when the image is loaded in the original format. And, now we can see how when you click on the image itself, the Save As option appears in the context menu. Selecting it will open a modal window to indicate the name with which we want to save the WebP image to PNG since we can choose both formats to save the image in any location of our hard disk.
Once we have converted the WebP image to PNG, we can already open it in other browsers &edit it from any image editing tool, since they are two of the formats supported by all of them, without any problem.
How to save Google WEBP as PNG
Use an unsupported browser
Currently, the WEBP format is only compatible with Google Chrome and Opera. And also, both WEBP and PNG formats are loaded into an image to ensure that all browsers can open it. You can use an unsupported browser to load the image, and it will be charged in PNG format.
You can use any browser you want, as well as Firefox, Safari, Internet Explorer, and Microsoft Edge. Save the image as you usually do, and you will see it will be in JPG or PNG format.
How to convert google WEBP to GIF
As we discussed earlier using online-convert tool for converting Google WebP to JPG. Similarly we can use the same tool to convert Google WebP to GIF too.
Step by step
1. Click the "Choose Files" catch to choose different records on your PC. You can likewise tap the drop-down catch to pick online paper from URL, Google Drive, or Dropbox. Picture document size can be up to 200M.
2. Choose the target picture size and picture position. You can utilize the original picture size or select "Change width and stature" alternative and enter your picture size. The arrangement is [width]x[height], for instance: 1920×1080. The objective picture configuration can be JPG, PNG, TIFF, GIF, BMP, EPS, PSD, WEBP, TGA, DDS, EXR, J2K, PNM, SVG or XWD, and so forth.
3. Click "Convert Now!"catch to begin change. It will consequently retry another server on the off chance that one fizzled if it's not too much trouble be persistent while changing over. The yield documents will be recorded in the "Change Results" segment. Click the icon to show file QR code or save the file to online storage services such as Google Drive or Dropbox.
Top 10 Image Conversion sites to Convert Webp to JPG or PNG or GIF
1. Online-Convert
2. XN Soft
3. Cool Utils
4. ZamZar
5. Adapter
6. DVD Video Soft
7. Batch Photo
8. File ZigZag
9. Total Image Converter
10. Fast Stone
Conclusion
We have provided the best options to convert or save Webp to jpg, png or GIF. We have also given you the source of the top 10 image conversion tools. If you need more info, then feel free to comment below.
Also, You can find more helpful resources at Bloomersweb.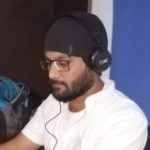 Kamran Sharief
I write about technology, marketing and digital tips. In the past I've worked with Field Engineer, Marcom Arabia and Become.com. You can reach me at kamransharief@gmail.com
Related posts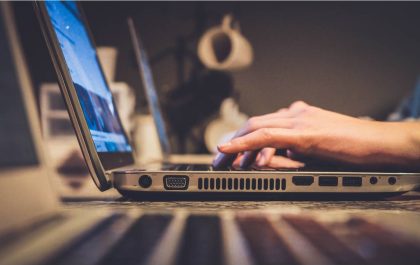 Online Payment Fraud: Navigating the Hazards in the Digital Transaction Era
Online Payment Fraud Navigating the Hazards in the Digital Transaction Era Online Payment Fraud Navigating the Hazards in the Digital…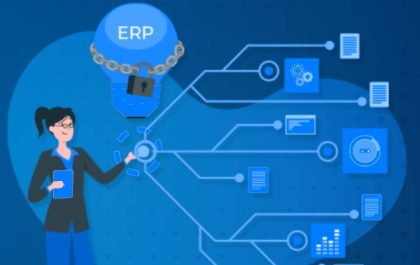 The Singaporean Business Guide to ERP: Tailoring Your System to Local Complexities
Introduction Enterprise Resource Planning (ERP) systems are a key component of any business, and are extremely beneficial for streamlining processes…