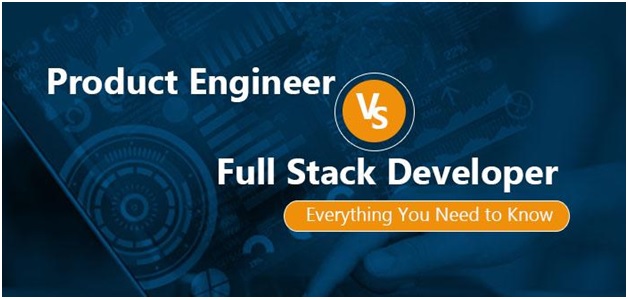 Early Bird Claws the Worm!
Even in the business world, this thought holds much significance. A lot of entrepreneurs and established industry leaders would agree to the fact that the early adopters of new technology are more likely to succeed in that space later, as they are already with products that are meant to dominate the industry later. As users put more focus on adding extra features and functionalities with quick turnaround time,  businesses push their products for superior quality and cost benefits. This has led to creating a completely new service, the product engineering services that are dedicated to focusing on and launching the products in the market the earliest.
Thus Product Engineering Services can be defined as engineering consulting services that deal with designing and developing products using various hardware, embedded, software, and IT services solutions.
Any product that is meant to hit the digital domain either has to be an application or a web solution. For any website to gain popularity among its users it is important that it has a simple backend and impressive frontend. With the digital domain expanding at such a great pace the developers these days excel in backend and frontend development. The developers who excel in both the domains are Full Stack Developers. With the global upsurge in digital transformation and diverse technologies, the market is wide open for such developers.
Thus, Full-Stack developers are the ones proficient in several languages and frameworks for client-side and server-side programming. They are experts in one language or work on various technologies as per client requirements.
Because their roles are being overlapped a lot of people often do not understand the difference between these two pillars of the development firm. Let's discuss here the difference between these two.
Difference Between Product Engineer and Full Stack Developer
As time has evolved and the digital domain has seen various competition points the roles and responsibilities of developers have evolved too. Although both titles full stack developer and product engineer complete the product development process there is a significant difference between the two. As discussed, full-stack professionals are trained and qualified for building frontend and backend any application, and product engineers focus on the complete product development from ideation to implementation. The modifications in the app  Product engineering also includes a continuous change cycle to improve performance, add/remove features, and fulfill customers' expectations.
Due to the difference in their roles, responsibilities, skills, and traits product engineers and full-stack developers function in different environments. Full-stack engineers thrive better in organizations with strong boundaries between different functions within product development. The well-defined deliverables in between functions make Full-stack engineers' task a little different than product engineers. The product engineers thrive better in a collaborative product development team that is more focused on whiteboard decisions. Their skillset is more used in developing customer-facing products that are used in operating at a scale, where product/technical deals are often complicated to make. Thus, product engineering is the blueprint of the developers.
These are the major differences between being a full-stack developer and a product engineer. In a nutshell, a full-stack developer is someone who gives the product its final look and a product engineer is someone who builds the product effectively. As mentioned earlier they share different skill sets and responsibilities. Let's now see the traits of each of these.
Traits of a Product Engineer
Since product engineering services focus on all the aspects of the product from its inception to implementation there are several traits that a product engineer must have to fulfill his responsibilities.
Strong Execution as an Engineer
With a focus on ROI, a product engineer needs to have a pragmatic focus in deliverance.  If necessary he must be ready to adapt to different styles of process execution for various process development stages. Thus, they must be prepared with a scrappy code to iterate quickly or build sustainable systems to help the product stay in the long run.
Strong Thoughts for the Product
It is important that the product engineer dedicatedly thinks of the product and has a strong interest in it to cover its minute details. This means, thinking about the product with users' perspective, how it would work, and what are the complexities in executing the final product. This is achieved by strong intuitive skills, discussions with the user, and a deep understanding of product mechanics that would help increase ROI.
Strong Communication Skills
It is important that the product engineer has good communication skills. He would need to work with various teams in the process of ideation to deployment of the product. As a function in the product development process, one needs to have all the details of different levels of details and technicalities. The product engineer would need to communicate with designers, developers, marketers, and business developers to bring in the market a strong and innovative product.
Strong Understanding of Technical Details
A product engineer needs to have awareness and understanding of constraints, resources, and opportunities available to them. The product engineer needs to be aware of cost implications, speed standards, scalability constraints, security principles, and best practices for developing the product. Also, the product engineer should be aware of the opportunities for the development of the technical aspects of the product to make it stand out in the market. Awareness of the latest trends is going to be of great help here.
Strong Ability of Estimate and Prioritize
When faced with different options to approach a problem, a product engineer's ability to accurately estimate engineering efforts behind different options goes a long way to allow the team to prioritize building the right things.
These are a few skills that one needs to be a product engineer. To be a full stack developer it is important that one has an excellent command of various programming languages. Thus you get extended support along with expertise in one of the programming languages. Let's see what it takes to be an expert full stack developer.
Traits of a Full Stack Developer
 Great Command Over Various Programming Language
A full-stack developer needs to excel in various front-end technologies like JavaScript, HTML, CSS, along with backend technologies like PHP, Node, Java, Python, etc. They also need to have a strong knowledge of database and server management. Thus, these are the all-rounders of web and mobile app development.
Great Time and Cost Effectiveness
A full-stack developer is a cost-effective alternative for your organization. This would reduce the number of people one needs to hire, save communication time, and effectively balance frontend and backend synchronization. Thus letting you have a greater time to market your product.
Great Fit for Your Startup
As startups operate in a limited budget, hiring a full stack developer is a great alternative. They could manage both aspects of the website. Also, since they would be working on the project alone they can time their work as per their ease and come up with solutions that are meant to bring home great profits.
That's All Folks!!!
Wrapping It Up
So, now you know the role of a full stack developer and a product engineer for your product. For a pitch-perfect product that makes a great profit and generates great ROI, it is important these pillars coordinate with each other well. They would hold your organization strong and help you hit the market with solutions that would impress your customers.
Their roles are overlapping and they together drive any product to the peak of its life cycle.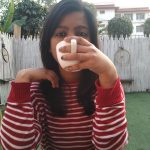 Author's Bio: Scarlett is a technical content writer who has been working with A3logics, a leading name in the product engineering industry. She has been working with the organization for over a couple of years and has been documenting and researching projects related to Full-stack development. In her free time, she is often found enjoying her coffee with her books in the nearby cafe.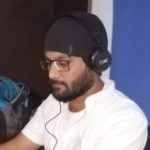 Kamran Sharief
I write about technology, marketing and digital tips. In the past I've worked with Field Engineer, Marcom Arabia and Become.com. You can reach me at kamransharief@gmail.com
Related posts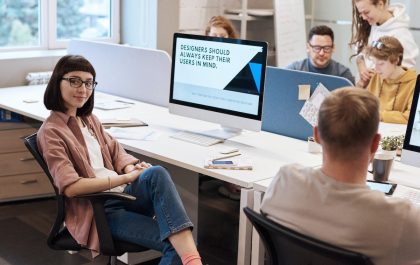 Shielding SaaS: 5 Proven Data Protection Strategies to Secure Your Cloud Solutions
5 Data Protection Strategies to Secure Your Cloud Solutions Software as a Service (SaaS) has become the cornerstone of modern…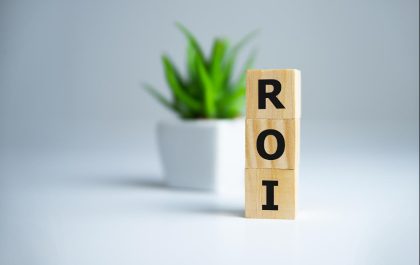 Maximizing Engagement and ROI: The Key Benefits of Event App Implementation
The Key Benefits of Event App Implementation In the age of technology, event management has witnessed a remarkable transformation. Traditional…