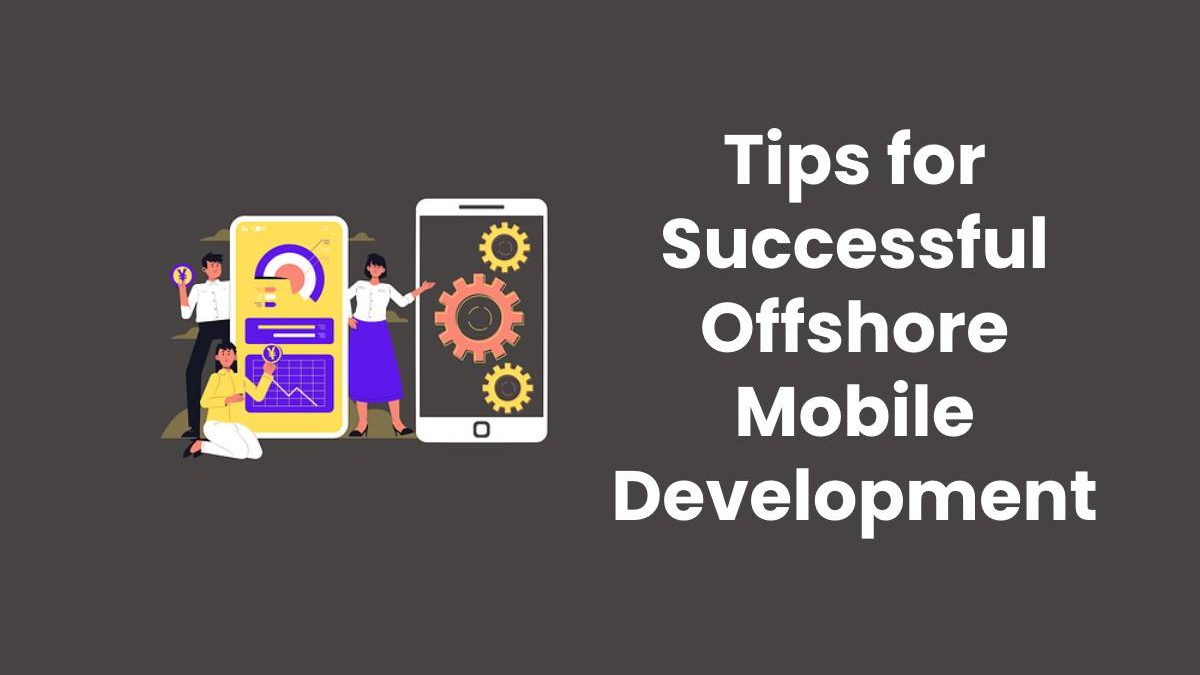 Offshore Mobile Development
The heat of the industrial revolution 4.0 is spreading widely nowadays. We are living in an era where all technological amenities have reached a certain level, human beings no longer have to turn pages of the book looking for information, and after a few clicks we have the item we wish to have.
Realizing the importance and increasing coverage of software technology, applicable to both web application and mobile application platforms, many large enterprises today have been investing a lot of time and money into technology development to adapt and access the increasingly industrialized market. However, it does not mean that small and medium enterprises do not have access to the current industrial market. In fact, both international corporations and small businesses can entrust wholly or partially in the mobile application development segment with professional offshore mobile application development companies.
An offshore mobile application development company would help your business ensure daily business operations while building a technology application platform to enter the industrial market smoothly and most efficient without spending too much time training human resources and investment in facilities.
Abundance of choices? Do not rush – Just stay wise!
Let's take a look at the overview of business today. It can be said that the primary and ultimate goal of every business is to sell products or services and make a profit continuously maintaining and developing its business model, whether it is a longtime business or a newly established start-up, they are always under pressure of balancing costs and profits.
Social networking or rather online life-style now and more than ever is an ideal environment for advertising, selling and PR personal images or any business that wants to attract customers' attention. Besides, we are able to handle work remotely without going to the office, uploading pictures, videos, information that you want to share with your friends or even the world if you want.
7 outstanding tips for successful offshore mobile development
The mobile application development market is excitingly occurring hour by minute. The sooner you join the online market, the more opportunities your business will gain to interact with customers. Among a growing number of offshore mobile development companies present in the market, it will be more difficult to choose a suitable partner for the business to accompany.
And even if you have selected a suitable service provider, everything is not complete; Because during the process of working together, there will inevitably arise a lot of problems that can only be solved when you have prepared yourself with a certain mentality and knowledge about the properties of the product / project that you are involved in. With nearly a decade of experience serving in the international software industry, CEO of Saigon Technology – Mr. Bruce Pham, has gained much experience for himself as well as his team on a few different case studies. He would list out a few tips for successful offshore mobile development, hoping to help businesses easily make decisions when choosing their partners:
Information: To know oneself is true progress, the first and foremost thing is to know who you are working with? How is their capacity? What are their experiences in the field? By carefully reviewing your partner's business information, you will preliminarily assess their capabilities and expertise. Who wouldn't want to work with a professional partner, right? Besides, this helps enterprises to list and localize offshore companies that are suitable for their type of business.
Sharing: when two independent objects begin to cooperate with each other, the most fundamental thing after knowing the names, ages and abilities of the other, then to work in the most effective way, the offshore development partner must be briefly trained on the company's organizational structure, the company's policies, the operating mechanism of the business, the business model, … The enterprise really considers offshore development as a part of itself often through channels such as mail, phone, internal chat channels. Creating a convenient working environment, quickly sharing is one of the important factors to create the foundation for the success of both parties.
No distinction between onsite team v.s offshore team: this is a taboo when working in a group, when you decide to hire an offshore development company to support, it is most essential to consider that they are also members of the company, there is no concept of Customer and Service Provider. "What do we need to do to develop this project?" Not "What do I need to provide you to complete this project for me?"
Long-term cooperation: between enterprise and offshore development companies, there should be a contract with a long-term outlook, thereby bringing values ​​and benefits to each other based on a win-win relationship. Programming an application is not an "in one day" thing, it requires a long-term investment in development, debugging, maintenance, upgrading, the thoroughness in this process is very important so long-term cooperation will keep the job to be smoother and less time consuming.
Transparency: both organizations sit together to come up with a blueprint for the project from the beginning to the steps taken during and after project development, thereby planning cost planning for each stage in the most detailed and transparent way. Avoid unintended items that break the cost plan, respect the other party, and respect the general plan. Regularly exchange problems in the working process, completely solve arising problems to avoid affecting the progress of the project.
Geographical location: an offshore development team that operates effectively even when not in the same geographical position as the enterprise. For the enterprises with representative offices in foreign countries, they can hire offshore partners, this is a little disadvantage but it cannot be denied the benefits. Thanks to the time zone difference, the offshore and onsite team can flexibly support 24/7 technical incidents. For example, when you go to bed – the team will probably be working on software development, so that when you wake up, you will get the results. After that, the two sides only need to do a quick call to brief the core issues and solve the backlog. In fact, you don't need to mess with developers too much either. Let them do their job freely because with their long expertise, they will surely know which is the best solution for both sides.
And finally, be careful with those teams that "never say no": of course, whatever your request is, how difficult it is, how urgent, or unreasonable. whatever … they will always "say yes". But the way they go and the end result is what is remarkable. Will everything go the way both sides want? Or because the complexity of the project cannot be handled completely because their team doesn't have enough talents to do it? Many problems will arise during the working process if the partner is always "saying yes" without being able to consider or think through the problem thoroughly. From there, it easily leads to misunderstandings, loss and waste of time – effort – money is not worth it. So, be very careful with those teams that "never say no".
In short, among the many choices of offshore development companies in the current technology era, it is important to find a suitable partner for businesses that can cooperate in the long term. A reputable offshore company can completely balance benefits and costs to bring value to the enterprise.
The benefits of hiring offshore mobile software development teams
Ø  Inheriting available technology-based utilities from experts: Instead of having to start learning and researching knowledge and skills, as an application developer experience with many different projects, offshore development companies will take advantage of their available facilities to develop in a direction more suitable for each type of business and client.
Ø  Ensuring focus on business activities: when hiring an offshore development company, the development of mobile applications will not cause too many obstacles in normal business activities, such as production, marketing, sales, customer service, production expansion and more. You can completely delegate this task to a third party to fully focus on your business.
Ø  Technical support throughout: businesses will be supported with consulting, maintenance and upgrading regularly to suit the development needs. This is among some of the key benefits of hiring an offshore mobile application development company.
Ø  Time-saving and more effective: Offshore mobile development vendors will take advantage of the available utilities to save time as well as avoid unnecessary risks in the application development process, thereby ensuring the business is "broadcast" on the online market.
Saigon Technology – bring the best service to you!
With nearly a decade of establishment and development with the world information technology industry in general and in Vietnam in particular, Saigon Technology has been holding a high position in the list of 15 best software companies in Vietnam. With the motto of customer service: "Your mission is our success", more than 100 highly skilled and knowledgeable staff of Saigon Technology always make every effort to bring the best products to customers.
Service fields of Saigon Technology range from finance, healthcare, banking, home appliances … to trending e-Commerce and m-Commerce, for programming languages such as ASP.NET, AngularJS, NodeJS, React JS, iOS and Android / React Native.
Thanh Pham (Bruce)
CEO
Saigon Technology
Vietnam
Email: thanh.pham@saigontechnology.com
Related posts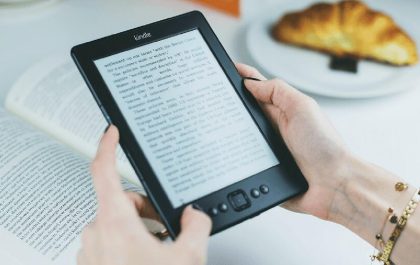 6 Ways to Create an eBook Faster
Discover six transformative methods to accelerate your eBook creation process. Dive into a blend of modern technology and classic strategies…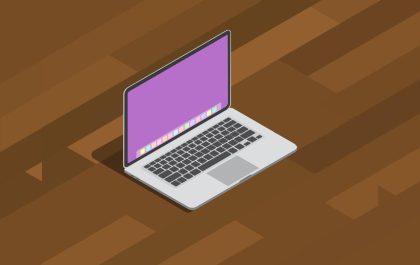 Tips for Choosing the Perfect Desktop Docked Search Utility App
Tips for Choosing the Perfect Desktop Docked Search Utility App In the business world, efficiency is the key to success….