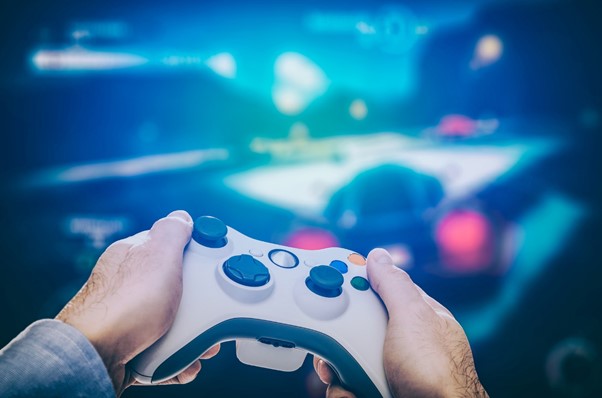 Live Stream Video Game Sessions
There's a fortune to be made in streaming video games if you know where to look: popular Fortnite streamer Ninja made an estimated 18 million dollars in 2018. But even if you're not out for fame and glory, streaming games is a great way to take something you already love and share it with the world.
However, tons of new streamers hit up streaming sites like Twitch and Facebook Gaming every day and fade into the background because they didn't take the proper preparations first. But what are these preparations, and what options do you have for streaming?
Well, you've come to the right place. We're here to tell you all about how to live stream video game sessions for an online audience! So without further ado, let's get started!
Assemble Your Gear
Before you choose a streaming platform and software, you'll want to make sure you have the hardware and accessories required to produce the best stream you can.
If your gaming platform of choice is a PC, you'll want to have a CPU and GPU able to handle the stress of the games you want to play combined with streaming. Otherwise, you risk experiencing pixelation or frame drops in your streams.
You can get a graphics card instead of the GPU, but these tend to eat more power and cost more money than running an onboard GPU. Making sure your computer has proper cooling systems (to make sure it doesn't overheat and break from the strain) is also critical. If you're planning to go all-in, investing in a specific PC for streaming will help keep your game performance up by reducing the number of processes your gaming PC has to handle.
As for other benchmarks, having around 8GB of RAM is a solid place to start for streamers. Internet speed is also vital, as slow Web speeds will lag your stream or make it near unwatchable. Go Ethernet if you can (since it provides a more stable connection than Wi-Fi)
If you plan to stream on consoles, the process varies a little. Both Playstation and Xbox feature apps for streaming services like Twitch, allowing you to stream directly from the console.
The Nintendo Switch, on the other hand, will require you to purchase a capture card and stream it from the Switch dock to your PC. The "streamer standard" is the Elgato HD60, but cheaper options exist if you're willing to risk performance.
Stock up on Software
If a PC is involved, you will also tend to need special broadcasting software to allow your PC's feed to stream online. OBS (or Open Broadcast Software) is the standard, though StreamLabs OBS has a more attractive UI and better integration with chat and viewer features.
Other alternatives like XSplit do exist, but they tend to either have more limited applications or will take percentages of any donations you get on stream. Some even carry an upfront price tag (unlike all the previously mentioned software, which is free but with options for extra features for a price).
Don't Forget the Accessories
You'll also want to make sure you have access to a webcam and microphone before you stream. While you can stream without it, you'll lose out on that "audience interaction" feature that makes streaming so popular. Otherwise, why should people watch you when they can search for a no-commentary playthrough on Youtube and get the same thing?
While these will tend to come built into many PC's nowadays, getting at least an exclusive microphone for your streaming will boost your audio quality. This will give your stream a higher level of production value, drawing more viewers.
However, consoles come with neither (unless you're one of the few souls out there who still have an Xbox Kinect or PlayStation Eye). As a result, you'll need to either get first-party cams and mics that work with the console or get a capture card and run it through your PC (so you can use PC tools).
All these computer parts and accessories can rack up a nasty price tag if you're not careful, so shop around and look for special deals like the Cyber Monday specials at lenovo.com to stay ahead of the game.
Choose Your Platform
Once you've assembled all your stuff, it's time to make the jump to a streaming platform. But which platform is the best fit for you?
Well, the reigning king of the hill is Twitch. Packing the biggest audience of any streaming site, Twitch boasts a clean user interface that can get you streaming with ease and chatbots you can implement to automate different parts of your stream (like providing your social media handles to viewers so they can follow you).
The price of all that popularity comes with the need to stand out: if you want to grab people's views on Twitch, you'll need to hit the ground running. Bigger audiences also mean bigger populations of spammer and trolls to hurl insults and clog up your chat, so stay prepared and find a few people you trust to work as mods for your stream to alleviate this.
The Other Big Guns
Another platform is Facebook Gaming, which lets you set up a streaming account on one of the biggest social media sites on the planet. Plus, you can integrate your streaming account with a pre-existing Facebook account (if you have one) to prevent the hassle of making a new account.
While Facebook Gaming is no slouch when it comes to audience numbers (a pre-existing user base helps a lot with that), it does struggle to compete with bigger platforms. If you add in the program's integration with social media and the Level Up program, however, you've got a solid contender on your hands.
YouTube Gaming offers a similar experience, but with a place to store all the content you create (especially useful if you enjoy creating online content besides game streaming videos).  That said, YouTube is a harsh place to succeed, often forcing popular creators to burn out due to the rapid amount of content they need to make to please the algorithm. Despite the solid features and friendly UI, you'd be better off looking elsewhere if you want to cultivate a big audience without a huge grind.
How to Live Stream Video Game Sessions on Twitch
If your platform of choice is Twitch, the first thing you'll want to do is set up an account with Twitch online. It's important to note that Twitch requires two-factor authentication to stream, so you'll also need a mobile device that can access the Internet.
Once that's done, open your broadcast software of choice on PC (Twitch even has its own beta version for Windows users) and use your stream key (found in the Twitch preferences menu) to connect the two. From there, you'll want to go into the audio and video section of your broadcasting software and add in all the pieces you want to get audio or video from.
After that, you'll need to pick the encoder and bitrate you want in the settings.  There are two main settings for encoders: NVENC (which draws GPU power) and x264 (which draws CPU power). This is where your choice of PC earlier will come into play, as your system settings will determine which to put the load onto.
As for bitrate, the standard is 3000kbps (kilobytes per second) but faster speeds will help ensure your quality stays consistent. Make sure it stays in line with your Internet connection though. If you ask for too much speed, your stream won't get off the ground.
Once all that's calibrated, you're all set to start streaming! For consoles, the process will vary a bit. Instead, you'll want to download the Twitch app onto your console first, then hook up any ancillary equipment you want to use.
After that, you can broadcast your gameplay from the app and use your phone as a way to manage your stream without closing the app!
Facebook and YouTube Gaming Set-up
When it comes to Facebook Gaming, the process won't vary too much from Twitch. You'll want to go to the "Create a Gaming Video Creator Page" option and set up your streamer profile.
After that, link your broadcasting software and set everything up the same way as you would with Twitch. To get your stream key, go to the Live Producer page and click on the settings button for your stream.
To go live, all you need to do is hit the "Go Live" button and perform a once-over to make sure you're good to go. Without a PC, Facebook Gaming is not compatible with consoles.
As for Youtube Gaming, the procedure works much the same way. Youtube Gaming is also not compatible with consoles without a PC intermediary.
Stream Big
And there you have it! Now that you know all about how to live stream video game sessions, you're ready to kick off your very own streaming channel today! And if you need more on the latest webcams and other streaming technology out today, be sure to check out the other articles on our page!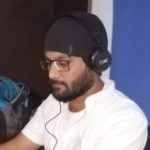 Kamran Sharief
I write about technology, marketing and digital tips. In the past I've worked with Field Engineer, Marcom Arabia and Become.com. You can reach me at kamransharief@gmail.com
Related posts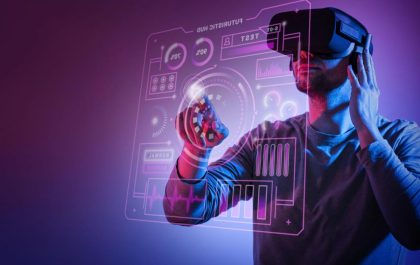 Top 10 Business Tech Trends of 2023
For organizations to succeed in the fast-paced world of technology, being ahead of the curve is crucial. Staying current on…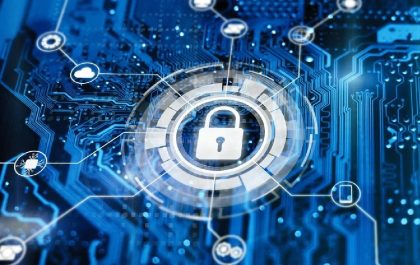 Cyber Security Behind NFTs: Are You Safe?
With the rise of cryptocurrencies, we've seen all kinds of digital assets hit the market. NFTs were a craze a…