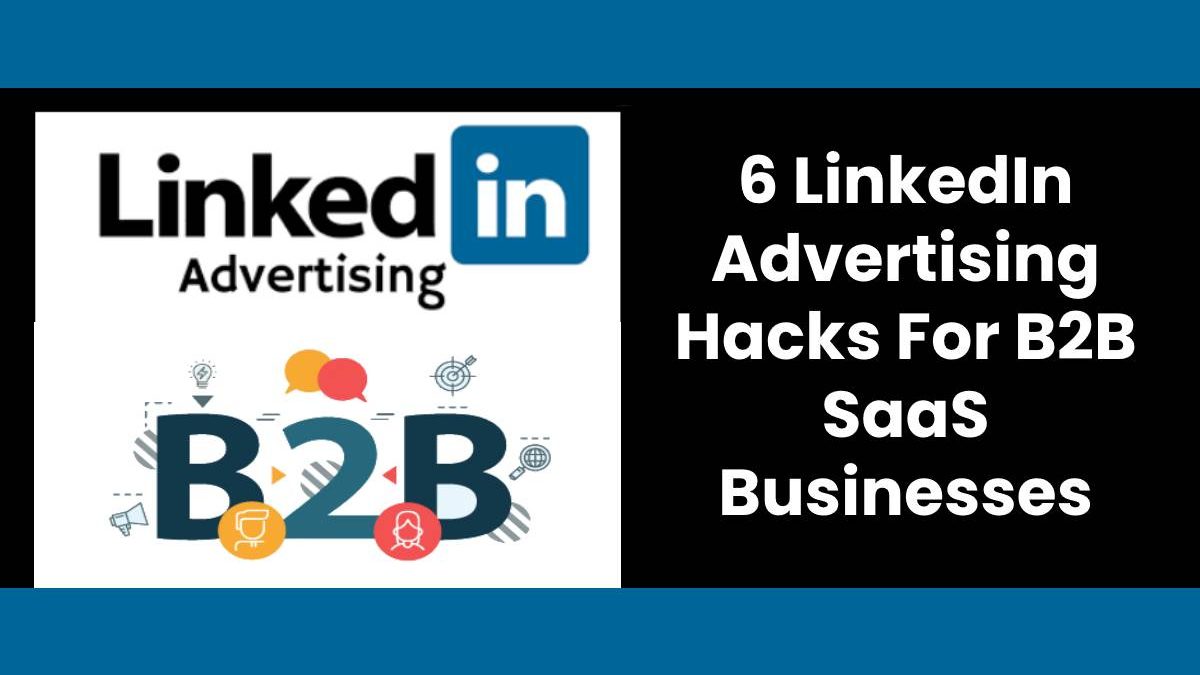 LinkedIn Advertising Hacks For B2B SaaS Businesses
B2B SaaS businesses can get many positive results out of LinkedIn advertising, including getting more quality leads or promoting the brand to the right audience. The LinkedIn advertising platform is easy to use and efficient.
You can always work with a reputable LinkedIn ads agency to get the desired results. Alternatively, you can apply the hacks listed in this blog to get started with the LinkedIn ads platform.
Create a free company page. 
A company page for your B2B SaaS business gives you a strong start to your LinkedIn ads journey. It is the best way to establish brand presence and is one of the prerequisites for certain ad formats. Once your company page is up and running, you can set up a LinkedIn campaign manager account, ensuring proper management of the ad platform. Once you sign in to the campaign manager account, you can set up ads, run campaigns, monitor budgets, and track results.
Develop engaging content. 
Content is king, and this extends to LinkedIn. Like other ads platform, there are specific ad formats acceptable on LinkedIn. These are Sponsored Content, Sponsored InMail, and Text Ads (pay-per-click).
Most LinkedIn users are on the platform to get unique insights about their interests or industry. With this knowledge, you can come up with the best content to captivate your audience's attention. Use appealing and straightforward language in your copy; the goal is to get your audience to take action.
Other recommended best practices for ad copy include introducing a relevant image and a link to a relevant landing page. Addressing your audiences directly also helps, alongside using a solid call to action. Add new images and texts to refresh your ads at least once every month.
Focus on certain audience segments. 
Your LinkedIn ads will only perform as expected if it is tailored to a specific audience. You can target based on the profession or area of specialization. This is LinkedIn's way of ensuring you are spending to get in the face of the right people. You can filter your targets by job title, industry, degrees, and skills. Other filters include years of experience, company name, job seniority, and more.
Another essential and compulsory target facet option is the location, which can be a city or a broader area. For best results, choose the two most suitable filters based on your target audience. Using many filters leads to hyper-targeting, which could be counterproductive.
Most LinkedIn advertising experts recommend an audience size of 20,000-80,000 for best results. Other useful targeting options on the LinkedIn ads platform include Website Retargeting, which allows you to reengage website visitors; Contact Targeting, which helps to nurture prospects; and Company Targeting, which allows you to run account-based marketing campaigns.
Test your ads. 
You are advertising on LinkedIn to ensure your audience gets the right content. But how do you know if you are giving them what they want? This is where testing comes in. You can create about 2-4 ad variations for the same campaign. Each variant will differ in ad copy and call-to-action images and buttons. The best performing of these variants is the type of content your audience finds appealing and engaging.
You can identify the best-performing ads with the number of clicks. If there are ads with lower clicks, pause and review them, rather than discarding them completely. Then test again until they perform as expected.
Make your bid competitive. 
Bidding and budgeting in ads have no universal blueprint. You must be patient enough to test and see which works best for you. But there are a few LinkedIn ads bidding tips you can adopt. For instance, your SMART goals must reflect why you want to use LinkedIn advertising. Your goals often will determine your budget.
You should also factor in long-term potentials when setting your ad budget. Although LinkedIn recommends $100/day or $5000 in total, you can test with $200/week for starters. You are setting a bid and payment method for each campaign, and there are two payment methods to choose from – the Pay Per 1,000 Impressions (PPM) and Pay Per Click. Your bid is the highest amount you are willing to pay for the clicks or impressions.
You stand a better chance of beating the competition if you bid higher than the suggested range. The range is the estimate of what other advertisers are bidding for a similar ad. You can get a discount on your impression or click bid, which means you pay just the minimum to outbid the next advertiser.
Finally, you may not beat the competition if your bid doesn't match the suggested range.
Monitor and interpret your campaign performance.
Suppose you are focused on getting maximum views and interests. In that case, your areas of interest should be clicks, click-through rates, impressions, and average engagement. Conversely, if you are focused on driving leads, your metrics of interest include leads and respective costs and conversion rates.
With your priority set, you can evaluate and optimize. Take advantage of the professional demographic data from LinkedIn to identify and target new audiences. After you have determined the most responsive demographic, adjust your audience to maximize your reach.
You can also leverage LinkedIn campaign insights to assess your ads performance and draw recommendations on how to improve your budgets and bids. All these are necessary to increase your ROI. Always remember to test the variations of your ads and review them based on your findings. It's the only way to improve your LinkedIn advertising strategy.
Finally…
LinkedIn is a great place to advertise your B2B SaaS Company to the right audience. You can effectively capture more leads and position your business for more impressions. Testing and trying is key to successful campaigns, so always practice and make room for improvements.
Related posts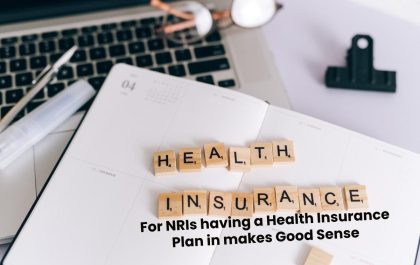 For NRIs having a Health Insurance Plan in makes Good Sense
Introduction Living as a non-resident Indian (NRI) comes with its own set of challenges, and one of the most crucial…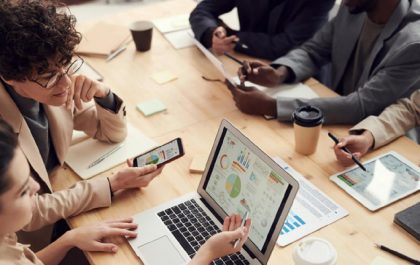 Measuring Success: Assessing the Impact of Collaborative Learning Benefits
Collaborative learning, at its core, is an educational approach wherein individuals work together to achieve shared learning goals. This method…