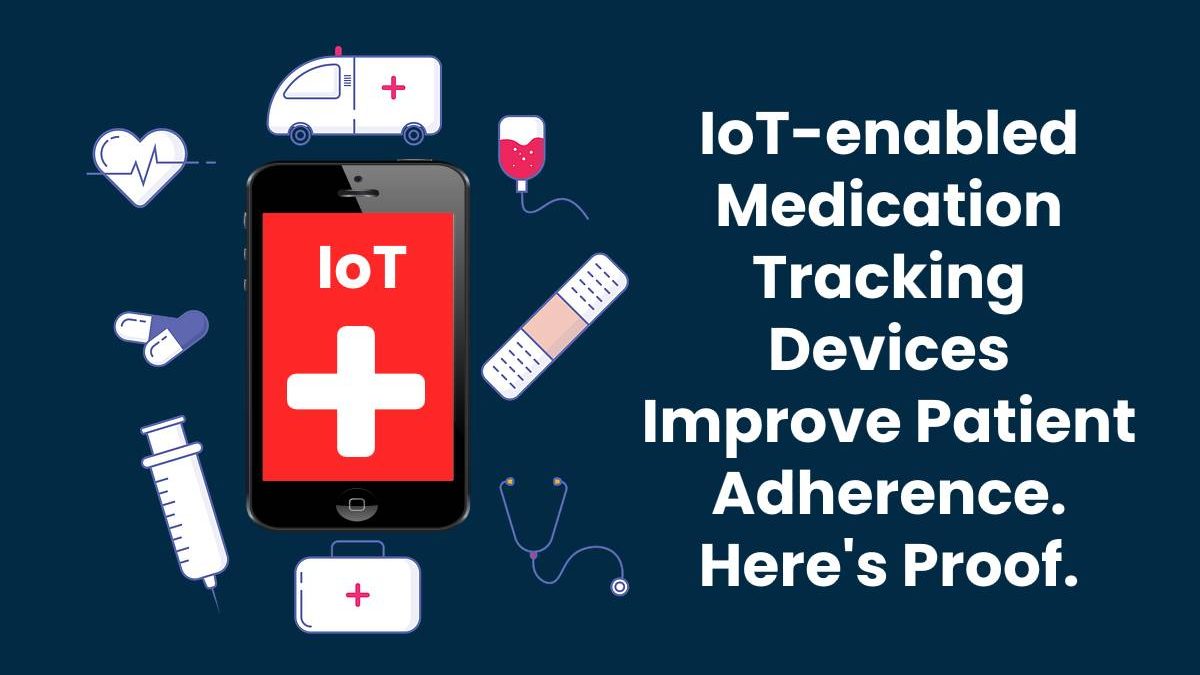 Fifty percent of US patients fail to take medications according to physician recommendations. According to the US Centers for Disease Control and Prevention (CDC), this causes 125,000 premature deaths and up to 69% of all repeat hospitalizations per year, and results in $100-300 billion worth of missed annual healthcare spending.
Recent studies demonstrate that every 1% improvement in medication adherence helps the US healthcare industry save up to $2 billion on treatment for nonadherence, resulting in a pharmaceutical revenue increase of $4 billion.
The main barriers to medication adherence are related to patient literacy and the decision-making process, physicians' role in communication with patients, and the limitations of healthcare systems. This article explains how IoT-enabled medication trackers help improve patient adherence and unlock new opportunities for businesses.
Studies and Surveys: Demand for Smart Devices, Interest from Investors
The global medication adherence market reached $2,529.6 million in 2019 and is expected to top $4,381.0 million in 2025. The list of the key market drivers highlighted by The Business Research Company includes:
The rising demand for smart pill containers, which allow patients, caregivers, or pharmacists to monitor medication adherence.
The increasing use of medical adherence apps that track medication dosage and remind patients to take drugs and refill prescriptions. A Morning Consult survey, which polled 2,201 US adults, showed that 34 percent of respondents track health conditions using mobile apps. Fifteen percent of them adopt health tracking apps for medication management, and if the participants followed through on their stated intentions this percentage might be three times higher.
That's good news for startups and small-sized businesses, which are the leading producers of smart drug delivery systems (70% of all companies), according to the Global Drug Adherence Market report released in 2018. Research also indicates rising investor interest in this domain: from 2011 to 2018, about $2.5 billion was invested in companies that specialize in medication adherence technology.
Smart Medication Tracking Solutions in Action
The use of IoT systems in medicine helps manage and treat various health conditions, such as cardiovascular, metabolic, neurological, and respiratory disorders. Smart drug delivery devices vary by the route of administration—i.e., oral, inhalable, and injectable. The common types of smart medication trackers include:
Smart Pill Bottles
Companies are reinventing pill organizers by adding a tech element to traditional drug storage. Pill monitoring devices incorporate sensors that detect whenever a bottle is opened; some solutions can even calculate the weight of remaining pills.
Smart bottles and boxes can be equipped with an audible alarm and LED indicators. NFC technology or RFID tags can be used for bottle identification and proximity tracking. These solutions transfer tracking data to accompanying mobile apps with the help of Bluetooth or Wi-Fi. Additionally, they can collect and process daily and historical data and alert caregivers, pharmacists, and clinicians.
The Pillsy Smart Cap, for instance, automatically starts tracking patient adherence when the bottle is opened. The solution includes two bottles—one for prescription drugs, the other for supplements. If a patient misses a dose, the smart bottle beeps and blinks, while the dedicated app sends a notification. The synced smartphone also warns about double-dosing when the device is opened twice.
Smart Packaging Systems
Smart packing systems are smart versions of a blister or strip package with a microchip that helps track medication adherence. A standalone pack can contain multiple drugs and sync with a mobile app. For instance, the medicine management kit from CareDose includes prescribed medication packed in pouches. An automated robot sorts all drugs in doses; the dedicated app alerts the patient when it's time to take a pill.
Smart Pill Dispensers
These devices work as home assistants that store, sort, and dispense pills. An example of this is the Hero pill dispenser, which can process and hand over on schedule up to 10 different medications stored for a whole month. The device is sold in tandem with an app for medication management, which reminds patients to take the pill, informs users and caregivers about the missed doses, tracks adherence, and contains drug information like interactions and side effects.
Ingestible Sensors
These sensors are embedded in oral drugs to prove medication adherence. The system can send a message from the sensor to a wearable patch. The patch transfers the information to the synced mobile app and can also inform caregivers. For example, in 2017, the FDA approved Abilify MyCite—the first drug in the U.S. with a digital ingestion tracking system. The solution helps treat schizophrenia, manic and mixed episodes associated with bipolar disorder, and some depression cases.
Smart Inhalers
As one of the fastest-growing market segments, smart inhalers were valued at around $31.92 million in 2018 and are predicted to reach $740.5 million by 2025, with a 56.7% CAGR.
These solutions help people treat respiratory diseases like asthma and COPD by monitoring, scheduling, and managing medication in a smart way. Sensors can control the required dose and track the actual amount of medication that was taken. One of the standard solutions is the Intelligent Control Inhaler from 3M, which automatically releases the prescribed medication dose and records when the patient does an inhalation.
Smart inhalers can incorporate displays and connect to multiple devices, including smartphones. Synced applications introduce data that guide care and share the tracking history with patients, caregivers, and medical staff.
Smart Injectors
These smart solutions are used to treat chronic diseases that require frequent injections such as diabetes, sclerosis, or growth hormone deficiency. Smart injectors vary from handheld to wearable solutions; wearables can release larger volumes of medication during more extended periods.
For example, the enFuse On-Body Infusor from Enable Injections can contain up to 50 ml of medication. To self-administer medication, patients need to fill the device with their prescribed medication, attach the solution to their body, and press the injection button. The smart injector automatically inserts and retracts the needle, while showing the dose has been administered with an indicator.
Smart injectors can incorporate multiple sensors, which identify the human body, ensure the container filled with medication is in place, and check the needle position. Moreover, these solutions can connect to other devices over NFC or Bluetooth to transmit injection data and remind patients about their injection schedule, including missed doses.
Emerging Use of Technology: How Medication Tracking Devices Work
Medication tracking devices can vary by features and complexity levels—from RFID-powered containers filled with pills to complex solutions equipped with LCD screens, control elements, and rechargeable batteries.
A typical complex IoT-based medication tracking solution relies on four components: hardware, firmware, back-end infrastructure, and mobile applications.
On the hardware level, medication trackers can incorporate LCD screens, buttons, LED indicators, batteries, and speakers to remind patients to take their medication on time.
The software components feature embedded systems, mobile apps, web, or desktop applications that display drug adherence information. Firmware and middleware allow IoT-enabled medication trackers to collect, process, analyze and transfer data, and merge solutions with multiple devices (smartphones, laptops, computers) via Bluetooth, Wi-Fi, and USB. NFC and RFID can be used for identification and tracking.
On the back-end level, engineers define where and how to store, process, and relay data to endpoint devices and user apps and develop the application logic. Smart medication trackers can exchange data with cloud services over Wi-Fi and cellular connectivity. Specialists can also conduct big data analysis and apply Machine Learning algorithms if necessary.
How Exactly Do Smart Technologies Improve Medication Intake?
Year by year, multiple studies try to prove whether the spread of different types of medication trackers improve drug adherence.
For example, the study in a clinic in Kerman, Iran, aimed to evaluate the effect of standard, non-tech pillboxes among older adults with cardiovascular diseases. The study showed that pillbox use significantly improved the mean rate of medication intake among patients practicing polypharmacy (taking more than seven pills a day) that previously had poor adherence. The rate of adherence raised from 4.28±1.84 at the beginning to 6.74±2.17 at the end of the study.
Researchers from the University of Pennsylvania's Center for Health Incentives wanted to analyze whether smart reminders combined with financial rewards and social support would significantly boost patient behavior and were disappointed with the results. In the meantime, Dr. Kevin Volpp, the study's author, emphasized in an interview that forgetfulness may not be the root case of non-adherence. Pills remind patients about their illness and can have negative side effects; smart devices alone are unable to solve this largely mental component.
A study in China indicated that using an electronic medication monitor box that alerts tuberculosis patients to take their drugs boosted medication intake. Medication monitors reduced poor adherence by 40%–50%, while text messaging alone did little to increase drug intake.
The data from three small studies conducted by Adherium, the Australian connected inhaler company, demonstrated a 144 percent increase in adherence for patients using their smart inhalers.
A review of research studies analyzed whether mobile apps contribute to improving drug adherence. Published between 2000 and 2017, seven of eleven studies revealed an increase in medication intake. In five of them, using mobile apps showed significant statistical improvements compared to self-reported adherence and missed doses—between 7% and 40%.
Comprehensive research that covers all aspects of emerging technologies used for better medication adherence, is the next logical step in investigation. Since smart devices are on the rise, the broader acceptance of tech-based systems for better medical intake is just around the corner. The new tech-savvy generation is already adopting connected devices in every other aspect of their lives, paving the way for their older parents and grandparents to slowly, but surely join them.
About the Author
Tatsiana Tsiukhai is a Copywriter at Softeq – a full-stack development company and an Inc. 5000 honoree. We help health facilities overhaul legacy IT systems, automate medical image analysis, and monitor patients' well-being, as well as offer custom software development services to tech startups working on medical devices.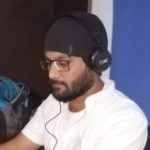 Kamran Sharief
I write about technology, marketing and digital tips. In the past I've worked with Field Engineer, Marcom Arabia and Become.com. You can reach me at kamransharief@gmail.com
Related posts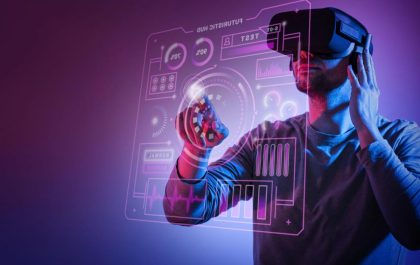 Top 10 Business Tech Trends of 2023
For organizations to succeed in the fast-paced world of technology, being ahead of the curve is crucial. Staying current on…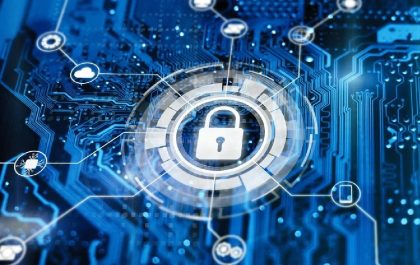 Cyber Security Behind NFTs: Are You Safe?
With the rise of cryptocurrencies, we've seen all kinds of digital assets hit the market. NFTs were a craze a…