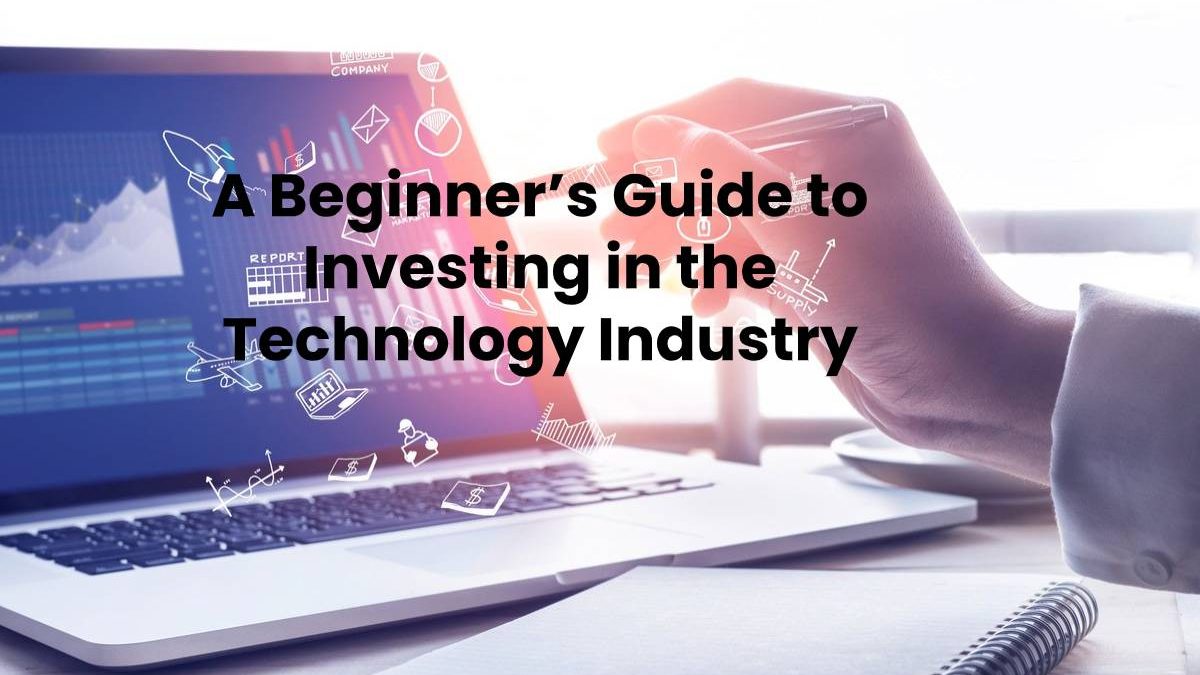 Investing in the Technology Industry
With its swift advancement, technology is becoming an integral part of our everyday life. Over the last decade, it has revolutionized the industry, commerce, and infrastructural development. In recent years, we have seen fundamental changes in the global economy, lifestyle, and standard of living due to it.
Technology has provided us with a lot, starting from hardware like smartphones and self-driving cars to software that helps with productivity and creativity.
Technological breakthroughs like artificial intelligence (AI), cloud computing, 5G, blockchain, the-internet-of-things (IoT), & spaceflight are about to take the world to the next stage of technological excellence.
As technology is developing rapidly, so are the opportunities that it presents. And hence the need for a basic understanding of this sector has become imperative. In this article, we'll be discussing what the technology industry is, how you can invest in it, and the pros & cons of investing in it.
What is the Technology Industry?
The technology industry comprises businesses that manufacture and develop new electronic products, software, computers, and other hardware related to information technology (IT) through in-depth analysis and research. These business organizations offer a variety of goods and services to both customers and other companies.
They provide smartphones, smartwatches, computers, television, cloud services, and other home appliances to customers, while providing "business enterprise software" to businesses that secure their databases, manage their logistics, assist their marketing through big data, and provide cloud solutions.
Since the technology industry is a very diversified sector, investing in it can be a bit tricky. Many people often face trouble while investing, which is why you should have a clear concept of finance and investments. If you want further professional help, you can check out the NoBSIMReviews newsletter reviews on finance and investments.
Subsectors of the Technology Industry
Since the growing tech industry has loads of investment opportunities, it has become the single largest segment of the market. The tech industry is diversified and is always coming up with new products, services, and features. It has mainly four large subsectors —
Hardware
Even though the hardware sector doesn't get as much attention as the software sector, it still is a crucial part of the technology industry. Since the software sector is developing and replicating the hardware components, many people are assuming that there is no need for hardware tech anymore.
But in reality, the software is just a set of instructions that must be processed by a medium. This is where hardware comes in.
Software
From the smallest to the largest components, the software is taking over the world. With its rapid progress, it has become a very demanding subsector.
The stocks of this sector usually go with the flow of the economy. When the economy is progressive, they outperform while during a recession, they underperform.
Semiconductors
This industry is a crucial part of both hardware & software industries, making it a massive industry on its own. All the hardware components and software highly depend on the semiconductor chips. This sector of the tech industry is highly sensitive (extremely cyclic) to the economy.
Network & Internet
Although the network and internet industry requires hardware and software for its implementation, it still is the largest innovating sector among the rest three.
With the emergence of the internet, business and commerce have skyrocketed. Newer technologies like mobile banking & software as a service (SaaS) have taken e-commerce to a new extreme.
What are Tech Stocks?
From hardware and semiconductors to software, all of them that are in the technology-related business is called tech stocks.
Major corporations that are in the tech business sell cutting edge tech hardware, software, and services. The most efficient way to make money off of tech is to buy publicly-traded stocks.
What are Exchange-traded Funds (ETFs)?
Much like the stocks, an exchange-traded fund is a sum total of investments bundled into a fund to be traded on the stock exchanges. An ETF invests and holds stocks, commodities, or bonds to track and outperform the wider market.
How to Invest in the Technology Industry?
There are many ways to invest in the technology industry and gain exposure. The first step is to decide what you want. Do you want to trade or invest? Trading means to speculate the future direction of prices while investing means to buy the shares and receive payouts/dividends.
When you trade, you don't own the shares outright or get any dividends. But you can utilize the leverage to trade future stocks. There are a few ways to go about investing in tech stocks —
Investing in Single Stocks
To buy a single stock of a company is to share ownership of that company. When buying single stocks, it is wise to buy shares of high-end companies that perform best in the stock exchange.
Companies like Alphabet, IBM, Microsoft, eBay, Uber, Alibaba, Visa, MasterCard, AT&T, Verizon, Disney, Intel, Comcast, CISCO, Adobe, Oracle, PayPal, & Salesforce are noteworthy in this regard.
Investing in the FAANG Index
"FAANG" stands for Facebook, Amazon, Apple, Netflix, and Google. These are the largest, best-performing, and usually the most popular tech companies in the stock exchange.
If you decide to take a basket approach and track their performance, it'll help you to spread the risk when trading and gain much exposure.
Investing in Exchange-traded Funds (ETFs)
Since the ETFs give investors a chance to invest in a group of stocks without having to buy each one, they have become quite popular in recent years. When you invest in an ETF, you buy small fractions of multiple companies' stocks within that ETF. Some of the broad ETFs are —
iShares Global Tech ETF
Tracks the performance of the largest tech stocks around the world. It has holdings in the US and Taiwan. It owns stakes in Samsung Electronics, Taiwan Semiconductor Manufacturing, and SAP.
iShares PHLX Semiconductor ETF
Invests in US firms that make semiconductors. It has stakes in US Chipmakers, NVIDIA, Intel, Texas Instrument, and Qualcomm.
Global X FinTech
Invests in stocks that emulates the Global FinTech Thematic Index. It has stakes in Fiserv, Intuit, and Wirecard.
First Trust NASDAQ-100 Technology Index Fund
Aims to match the performance of the NASDAQ 100 Index, which has the 100 largest US-based tech stocks.
First Trust NASDAQ Cybersecurity ETF
Aims to match the performance of the NASDAQ CTA Cybersecurity Index. It has stakes in Palo Alto Networks, VMware, and BAE Systems.
What to Keep in Mind When Investing?
Tech companies are on a stellar growth; thanks to newer revolutionary technologies, they are making billions of dollars. Their shareholders are also earning quite a lot. But before making any investment in any of these companies, it's necessary to keep a few things in mind.
Predict the Future Use of Tech
Due to the ever-changing nature of technology, current tech products and services may become obsolete in the future, which will reduce a company's competitiveness in the world market.
So, as an investor, it's crucial to predict the future use of tech to determine how sudden technological changes may impact the overall portfolio of stakes to better gauge where the opportunities are and which asset or securities face a higher risk.
Hedge Your Investments
With the introduction of newer technologies and the stellar growth of the tech industry, the market is becoming volatile. This is a good indication to reevaluate your investments and tech positioning.
Since the tech industry is a tough market to invest, and since technology is ever-changing, it's better to avoid selecting single stocks for the majority of any portfolio. If you hedge these portfolios, it'll help you avoid uncertain future losses.
Look for High Growth Potential Stocks
Many tech companies perform exceptionally well in the stock exchange by offering high-tech products and services to consumers. They gain market share by increasing their goodwill and, in turn, ensure their growth. It's wise to monitor their customer segments and competitive landscape to get a better return on investments.
Sustainable Companies with Sound Financial Plan
Companies having a sustainable business model, a defined target market, a proper financial plan, and a few large competitors are ideal for investment. It's highly likely that you will receive a stable and steady return on investment if you buy their stocks.
What are the Pros and Cons of Investing?
Technology is universal these days. It is no longer a nice-to-have; it is a must-have. It remains omnipresent in everything that we do. It has become intertwined with every business and investment proposition.
Not only does the tech industry have a high growth rate, but it also has diversification. Tech stocks ensure safety and reliability upon maturity. Moreover, with the recent introduction of artificial intelligence (AI), cloud computing, mobile banking, & blockchain, the industry is skyrocketing.
Even with all of its advantages, this industry has also got some cons. Since the government has increased its regulations and scrutiny, many large tech companies might face a backlash against tech stocks, which could affect their future prospects of the business.
As the tech industry is booming, the competitiveness in the market is also rising. The possibility of investing in the wrong stock might increase with higher competition.
Conclusion
Whether you're extremely busy charting prospectuses or you're just looking to branch out, there is a lot to consider when it comes to investing in tech stocks. It's always wise to calculate your risk factors before making any investment decisions. So, what's the holdup? Get your gear and start investing.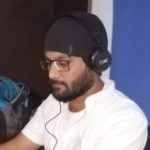 Kamran Sharief
I write about technology, marketing and digital tips. In the past I've worked with Field Engineer, Marcom Arabia and Become.com. You can reach me at kamransharief@gmail.com
Related posts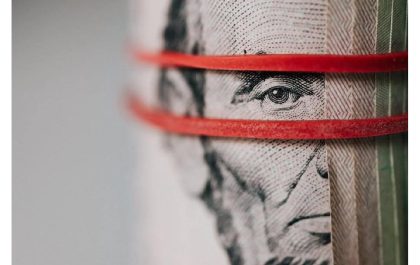 The Transformation of Deal Flow Management Through Specialized Software
Deal flow management, the intricate process of tracking and evaluating potential business or investment opportunities, has undergone a substantial metamorphosis…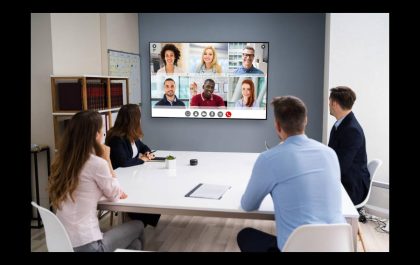 3 Benefits of Using a Good Boardroom Software
Board software, commonly known as boardroom management software, influences how a company's board of governance can access information. It facilitates…