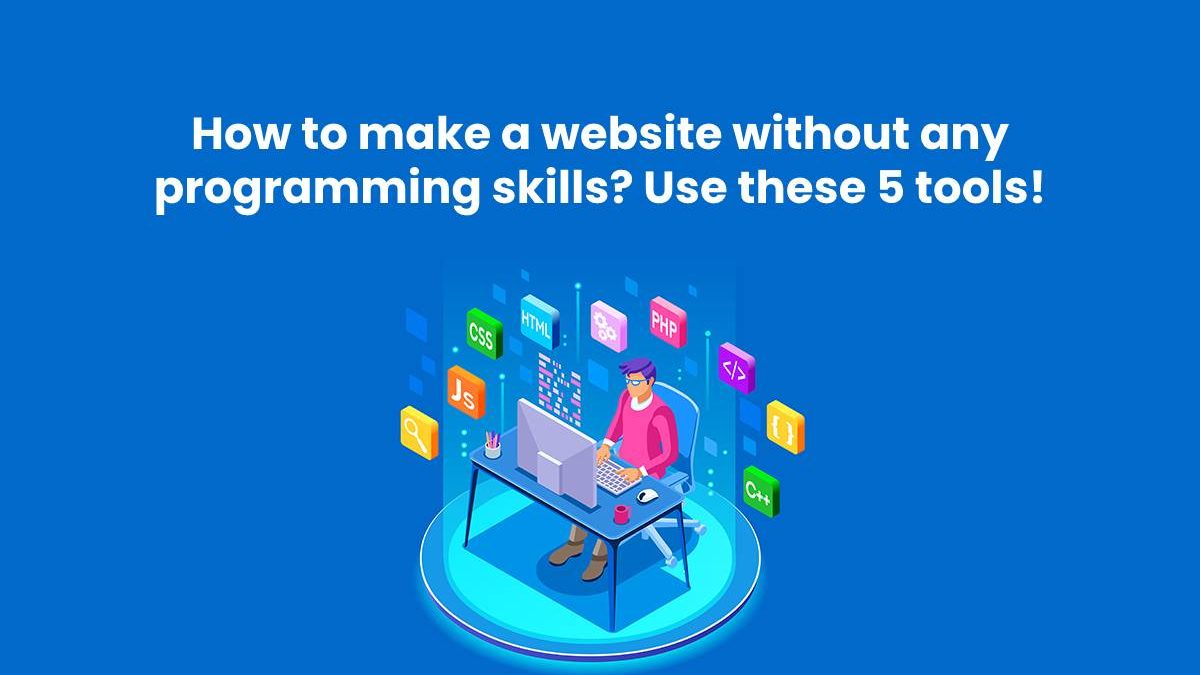 We often think that creating a website is almost impossible without hiring an expert programmer and web developer, which is partially true because some of us lack knowledge in the web design field. However, there is no need to be so critical about it. Nowadays, the advance in technology and accessibility of knowledge around the Internet makes it way easier to make a shiny new web page without years of previous experience. Are you running a startup or freelancing solo without enough extra money for an experienced web developer? Then read on and learn about the five tools that will help you develop a website without any programming experience.
1. WordPress, a classical tool for SEO and web development.
WordPress is truly one of the most popular web development tools in recent years, as it is relatively easy to use and learn for any non-programmer. But the most pleasant part is that it's free, so many companies from all niches opt-in to using this engine to create their corporate and personal websites.
One of the most important aspects of WordPress that users highly value is that it lets them influence the site's SEO by experimenting with different strategies. Still, you need to have more knowledge to make a well-optimized professional site using this tool and improve its search engine result position, but don't worry. Lots of online courses, videos, and guides around the Internet are always here to help you broaden your knowledge.
Still, you need to know that WordPress is more of a blog creator tool, so it may not be suitable for every type of business. There are two versions of it available nowadays:
.Org – the paid version that can be purchased directly from WordPress or through a third party or hosting company. This version has complete functionality that allows you to position your site better and customize it better in terms of functions and design.
.Com – the free version, with limited functionality, but still a good one for beginners. A free version's limits make this platform more used as blog creation and a client interaction tool. However, with proper usage and adequate SEO strategies, you will be able to succeed even without some paid funcrtions.
So, what does WordPress bring to the table of your business?
Better blogging experience: it helps you create texts quickly and synchronize with your social media (Instagram, Facebook, Twitter, etc.). In addition, you can implement the comments function and a contact form to collect feedback from your audience.
Good for business: provides perfect designs for corporate pages, as well as the ability to customize them. It also lets you create web pages in different languages, include valuable tools for your business (like this weighted grade calculator or any other suitable tool for your business field), and maintain better search engine optimization.
2. Wix, another well-known personal site creator
Since its launch in 2010, Wix has been used by many people who want to make their own website without extra knowledge and effort. This is one of the most intuitive tools that helps you create any design, from simplistic and professional to creative and crazy.
No previous experience is needed to create a site with Wix, as even a high schooler can do it in no time. It also has a paid and a free option, just like the previous engine, and the popularity of this tool still stands even after more than 10 years have passed.
Wix is the perfect site for you if you want to design an interactive and visually stunning website. No matter what the intent is, whether it is an art gallery, a personal site of a job seeker, or an official page of a local restaurant, Wix provides various tools to make it unique and attractive.
Why is Wix a good choice?
The number of templates today goes far over half a thousand, allowing you to play with them however you want and make the page more suitable to your (or your business's) style.
It has a drag-and-drop interface, so there is no need to dive into endless source code to make changes, and you have more time for other optimization.
It allows you to create a free website using its subdomain wix.com, making it even easier for your SEO positioning and traffic growth needs.
It allows eCommerce businesses to sell their services and goods online with less effort and extra costs.
3. About.me, a personal page creator for those who need an electronic business card
If you need a digital business card or are just looking for ways to aggregate all your social media contact links, then this creator is just what you are looking for! About.me is an ideal solution for aggregation of your contacts, reference links for your portfolio, or any other work sample that helps you build your professional future or develop a personal brand.
Thanks to this site, you can include every useful link in one place, add your picture and a short description to explain who you are, what you do, and anything else you'd like to tell. And what's more valuable: a short personalized link can easily be included in your social media profile to make it more laconic and professional.
On the other hand, this platform can also show the other business cards of the people you follow to make it easier to find them whenever needed. One of the features of About.me is that you can apply a large background image to your page to give it a unique touch.
Why is About.me helpful?
You can delete the navigation bar in the paid version. A Premium account allows you to remove the site's logo or brand from the business card page you have created by removing the navigation bar at all. This will make your page more professional and build more trust in your brand in everyone who visits it.
Incorporation of Google Analytics. Another important benefit of About.me is Google Analytics, which is already incorporated in a profile. It allows us to monitor and analyze the statistics of user interactions on our profile (visits, clicks, etc.), making it easier to improve the contents and see the results.
4. Brainedpage.com, a web page builder with the ability of Facebook synchronization.
Brainedpage is another decent web page builder that allows to create a page from scratch and, what is more important, synchronize it with your Facebook!
It basically allows you to turn your brand page into a site without any extra effort and care less about constantly filling it with content. Using Facebook also helps with your website's visibility. The interface is user-friendly, the creation process is fast, and it is aimed at helping you get the most, and what's more important: it is completely free.
It also has many templates that you can adapt to suit your brand image better, just as the previous tools mentioned. Still, you cannot use Brainedpage without having a Facebook account and a brand page, so be sure to create them before you start. It will also require access to your profile to allow you to create your website.
5. Sidengo, an intuitive and beginner-friendly platform
Sidengo is very similar to About.me in terms of being intuitive and easy to use, so if you are a beginner without any previous experience in web development, opt-in for this tool. Still, unlike About.me, its functional is way bigger, making it more appropriate for corporative use.
In Sidengo, you can embed a whole gallery, a set of YouTube video clips, or even a presentation if you upload it to Slideshare beforehand. It may be the best tool for businesses and freelancers that rely on the visual presentation of what they can offer.
Now let's look at some of the functions that will help you:
It allows you to create multiple pages, where you can organize a gallery to display your goods, share some video reviews or share your contacts.
It already handles mobile and tablet optimization, so you can handle this aspect in one place without looking for any external services to do it.
Related posts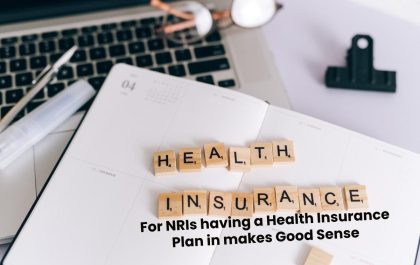 For NRIs having a Health Insurance Plan in makes Good Sense
Introduction Living as a non-resident Indian (NRI) comes with its own set of challenges, and one of the most crucial…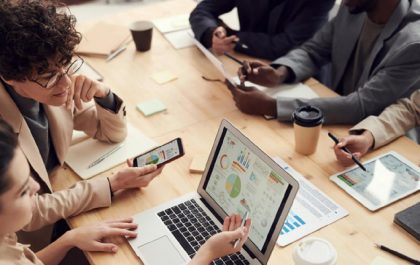 Measuring Success: Assessing the Impact of Collaborative Learning Benefits
Collaborative learning, at its core, is an educational approach wherein individuals work together to achieve shared learning goals. This method…