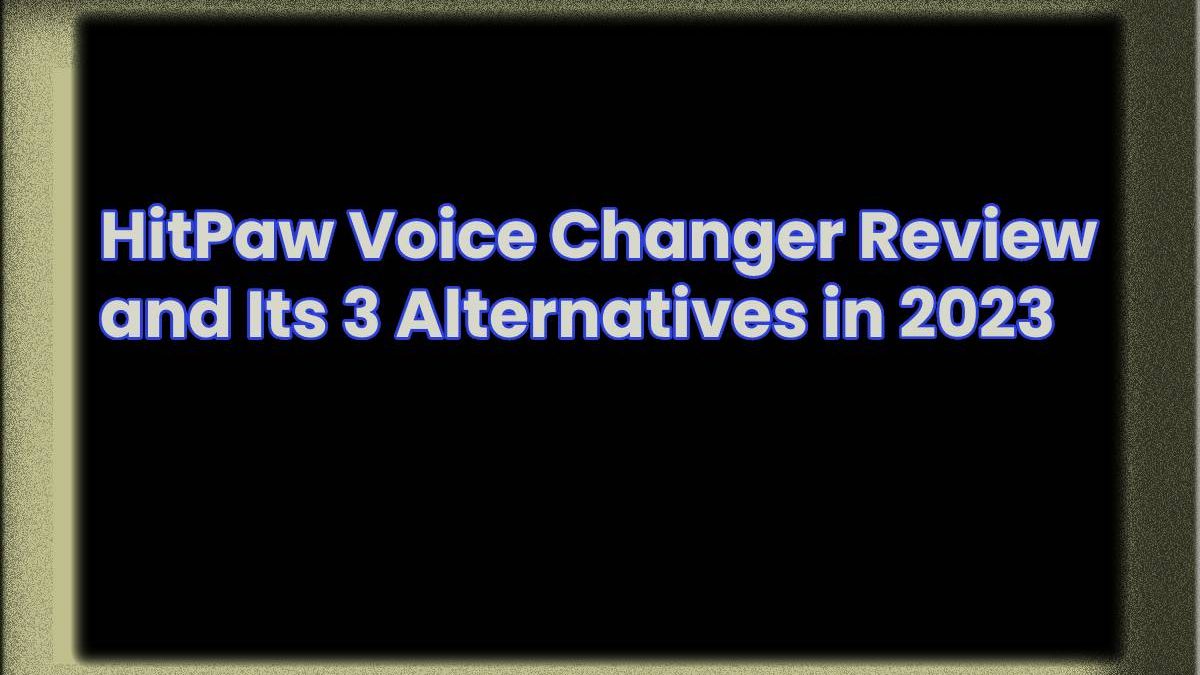 In the fast-evolving world of technology, AI voice changers have emerged as a fascinating tool, offering users the ability to modify their voices in various ways for entertainment or practical purposes.
In this article, we will explore the HitPaw Voice Changer and three alternative voice changer software options available in 2023, delving into their features, usability, and overall performance.
Whether you're looking to add a touch of creativity to your content or simply have some fun with voice manipulation, these tools can help you achieve your desired results.
So, let's get started.
What is HitPaw Voice Changer?
HitPaw Voice Changer is a versatile and user-friendly AI voice changer designed to transform and modify voices using artificial intelligence technology. This tool offers a wide range of features to cater to various voice alteration needs, including W-Okadas real-time AI voice changer, Elon Musk voice changer AI, and more, making it an attractive choice for content creators, gamers, and anyone looking to have fun with voice manipulation.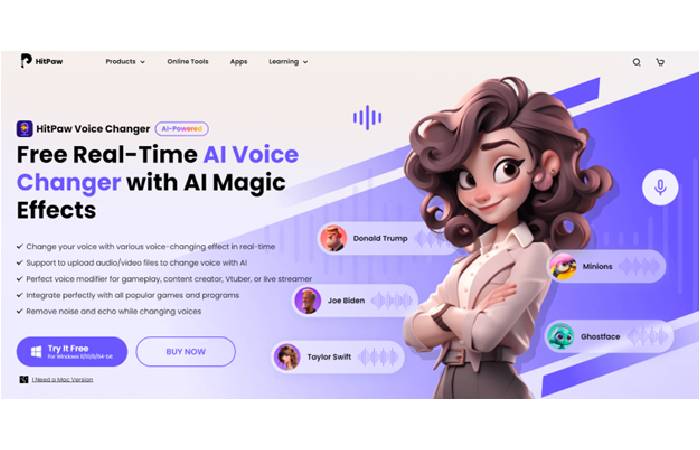 Key Features:
Multiple Voice Effects: HitPaw Voice Changer provides a diverse selection of voice effects, allowing users to transform their voices into different characters, animals, or even robots.
Real-time Voice Editing: Users can apply voice effects in real-time while speaking into a microphone, making it ideal for live streaming, gaming, or online calls.
Customization: The software offers options to fine-tune voice settings, including pitch, speed, and modulation, for precise voice modulation.
Easy-to-Use Interface: HitPaw Voice Changer boasts an intuitive and user-friendly interface, making it accessible to both beginners and experienced users.
Compatibility: It is compatible with popular communication and streaming platforms like Discord, Skype, and OBS, ensuring seamless integration into your existing setup.
Degree of User-Friendliness:
HitPaw Voice Changer is known for its user-friendly design, with an intuitive interface that requires minimal technical expertise. Users can easily navigate through the software's features and apply voice effects without much hassle.
Pros:
Wide variety of voice effects for creative customization.
Real-time voice editing for immediate results.
Compatibility with popular communication and streaming platforms.
User-friendly interface for a hassle-free experience.
Cons:
Limited advanced editing options compared to some professional audio software.
So, HitPaw Voice Changer is one of the best voice AI voice changers available in the market nowadays.
Now, let's discuss how you can use HitPaw Voice changer to have fun with voice manipulation or create different voices for your content.
Here are the 3 simple and easy-to-follow steps that can help you alter your voice with HitPaw Voice Changer.
Step #1: Input and Output Settings:
Start by launching HitPaw Voice Changer. Navigate to the "Settings" menu in the software and click the drop-down button to select the input and output devices you are using for audio.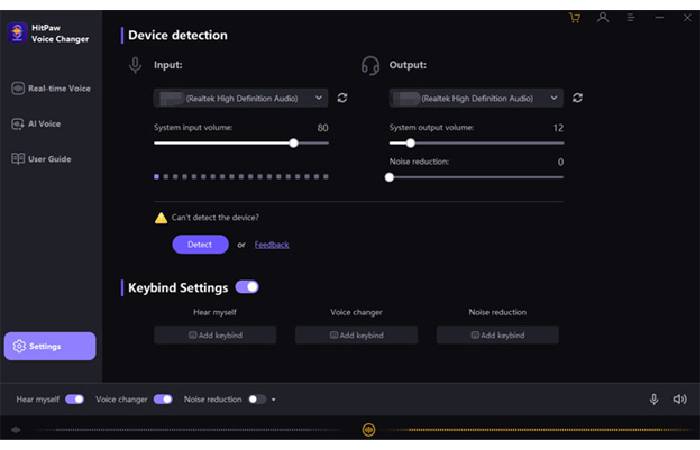 Step #2: Choose "HitPaw Virtual Audio Input":
Now, Open the application or software where you want to change your voice (e.g., a streaming app, a voice chat program, or a recording software).
In the settings or preferences of that application, look for the microphone or input device settings.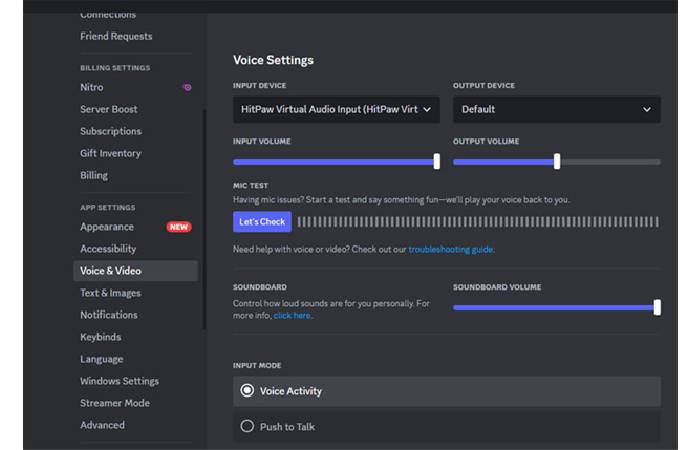 From the list of available input devices, select "Microphone (HitPaw Virtual Audio Device)" as the input device. This step ensures that your voice is processed through the HitPaw Voice Changer.
Step #3: Select Voice and Sound Effects:
After that, return to HitPaw Voice Changer and explore the software's library of voice and sound effects.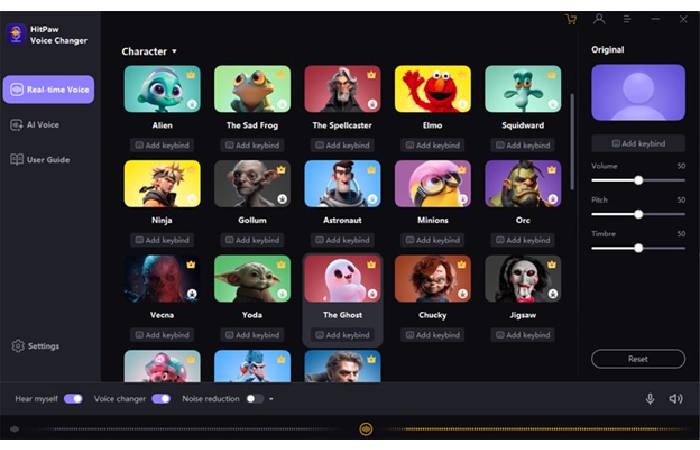 Here, you will have to choose your favorite effects from the available options.
You can experiment and have fun with the selected effects to modify your voice in creative ways.
By following these three steps, you can easily configure HitPaw Voice Changer to change your voice and apply various sound effects while using other applications that require microphone input.
So that's how amazing is our AI voice changer, HitPaw Voice Changer.
Now let's discuss it's three best alternative AI voice changers that you can also consider using this year.
3 Best Alternative Voice Changers
1. MagicMic Voice Changer
MagicMic Voice Changer stands out as a versatile real-time AI voice manipulation tool. It boasts an extensive library of over 225 AI voice filters and more than 600 voice effects, making it a favorite among those looking to spice up their online presence.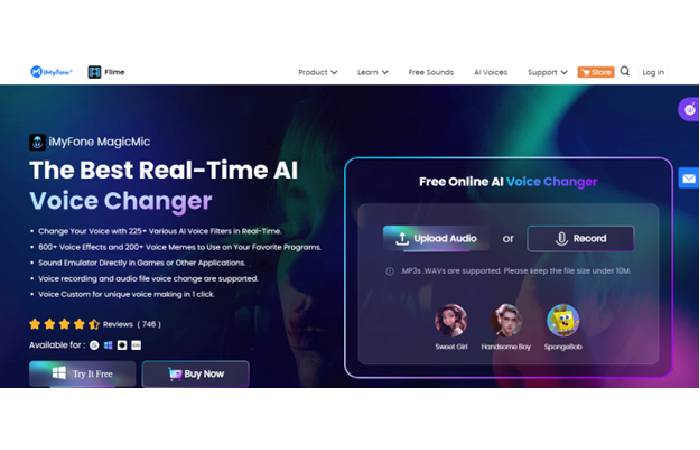 Key Features:
Real-time voice modulation with an impressive range of 225+ voice filters.
An extensive collection of 600+ voice effects and 200+ voice memes.
Seamless integration with various applications and games.
Support for voice recording and audio file voice alterations.
Employs advanced AI technology for voice customization.
Pros:
Offers a wide variety of voice effects for creative expression.
Smooth integration with an array of applications and games.
Empowers users with robust AI-based voice customization.
Cons:
It might have a slight learning curve for those aiming for advanced customization.
2. Voice.ai
Voice.ai introduces a groundbreaking approach to voice modulation with its cutting-edge AI-driven technology. Users can craft custom voices that seamlessly integrate with gaming and online communication platforms, delivering highly realistic voice alterations.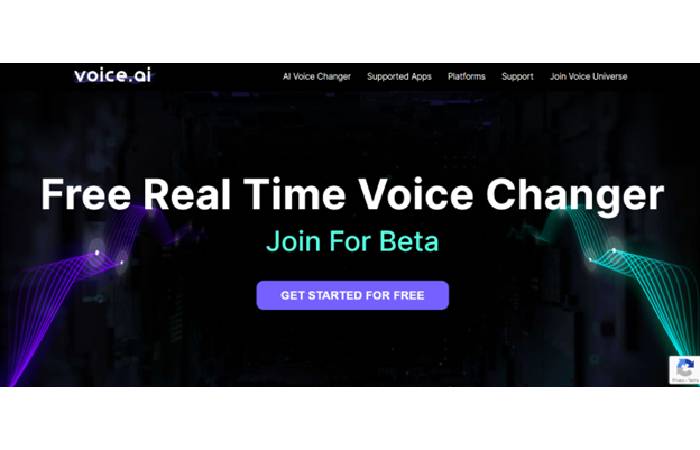 Key Features:
Utilizes advanced AI voice-changing technology for unparalleled realism.
Facilitates the integration of custom voices into various gaming and app scenarios.
Achieves ultra-realistic voice modulation, ideal for content creators and gamers.
Pros:
Provides incredibly realistic voice changes for immersive experiences.
Enables the creation of bespoke voices for unique online identities.
Adaptable for a wide range of applications, from gaming to streaming.
Cons:
Mastery of specific voice customizations may require some expertise.
3. Voicemod
Voicemod has garnered a dedicated following among gamers, streamers, and VTubers. It offers real-time voice alteration and custom sound effects, enhancing the overall gaming and streaming experience. Voicemod is renowned for its regularly updated themed soundboards.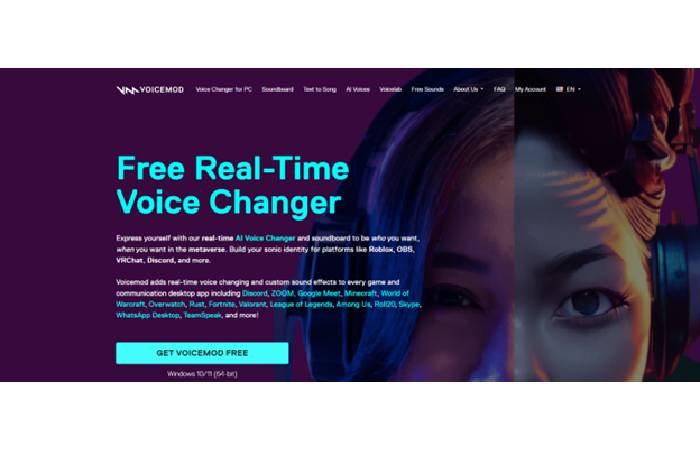 Key Features:
Real-time voice manipulation tailored for gaming and communication apps.
Seamless integration with popular streaming software.
Monthly themed sound updates to stay in sync with the latest gaming trends.
Features a partnership program offering exclusive benefits.
Pros:
Effortless integration with a wide range of gaming and communication platforms.
Regularly updated themed soundboards that complement current game trends.
A partnership program that encourages community involvement.
Cons:
Mac compatibility is still in the development phase.
These three voice changer AI alternatives cater to diverse needs, from creative voice effects to hyper-realistic voice modulation. Selecting the one that aligns with your requirements and preferences can significantly enhance your online presence and interactions.
Conclusion
In conclusion, AI voice changers have evolved into powerful tools for creative expression and entertainment in the digital age. HitPaw Voice Changer, with its user-friendly interface and versatile features, stands as a top choice for many users.
To enhance your online presence and engage in exciting voice manipulation adventures, consider exploring HitPaw Voice Changer. Each of this tool's features brings its unique flavor to the world of AI voice changers, promising hours of fun and creativity.
Related posts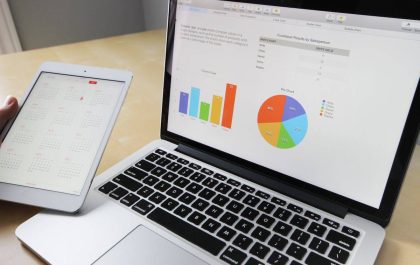 Learn From These Marketing Scandals and Protect Your Business
Volkswagen, a famous car company, faced a massive problem when it was revealed they used a "defeat device," in their…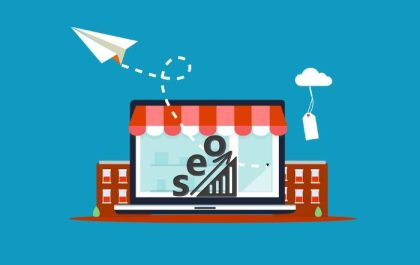 Outsourcing E-commerce SEO: Winning the Online Retail Game
Outsourcing E-commerce SEO: Winning the Online Retail Game In the dynamic world of online retail, staying ahead in the e-commerce…