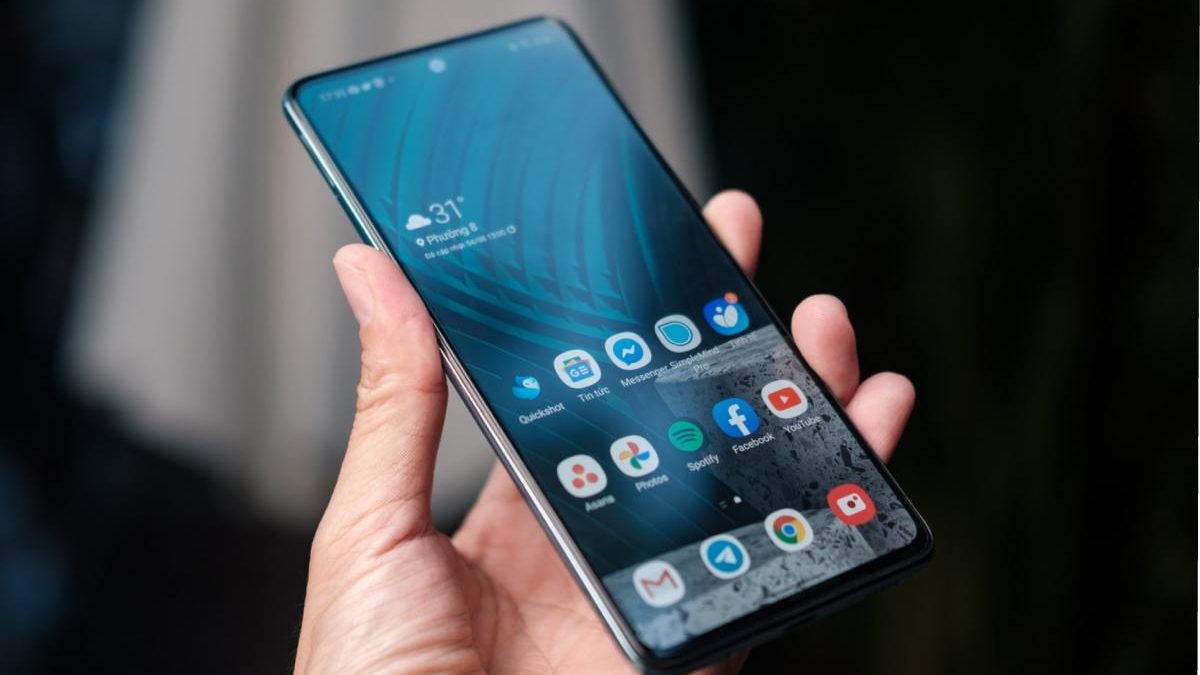 Introduction
Having the best Android repair app is key if you are looking to rescue your Android smartphone from system-related issues like frozen screens, black screen of death, and more. However, there are too many apps to choose from on the internet, which makes the selection process tedious and time-consuming.
To avoid the aforementioned problems, we decided to team with experts in the space to handpick some of the top-quality Android repair apps to invest in. And here in this post, we will reveal the top 5 Android repair solutions to use in 2023.
Part 1. How to Check and Repair Android System
Checking whether or not your Android phone is having software/system issues is crucial, as the hardware components can also cause it to misbehave. In this case, you cannot repair with a system repair software. Here's how to check what's wrong with your device:
Check Android Issue Manually
Confirm the hardware components such as screen, flex, volume buttons and more are not damaged by examining the corresponding physical features. If all is intact, then you can proceed to fix your system using an Android repair software.
Use an Android Repair Software
Android repair software is an application designed to identify and fix or rescue an Android smartphone from system related issues. Some of the problems solved with this software include; frozen screen, black screen, white screen, unresponsive clicks, app crashing, and many others.
Part 2. What Should I Do Before Repairing an Android System?
Prior to fixing your Android system, it's great you carry out the following operations:
Back up data on Android
It's best you export or move your Android data before performing any system repair on the device, as the operation usually results in data loss. You can do this manually by transferring data from the Android smartphone to PC or any other external storage. However, it's extraordinarily slow.
We also have the automated approach which involves using a professional data backup utility like Dr.Fone. This software is one of the top-notch backup facilities available for Android devices. It helps you migrate gigabytes of data at a remarkably high speed without tampering with quality.
Choose a reliable android repair software
Another thing to do prior to repairing your Android system is selecting the best system repair software. The internet is loaded with tons of Android repair suites, however, only a few offer quality services to end-users. Most destroy your phone in the process of repairing it. To avoid such, we've garnered the best 5 system repair software for Android smart devices.
Part 3. 5 Best Android Repair App to Fix Phone Software
Top 1. Dr.Fone – System Repair (Android)
Dr.Fone – System Repair (Android) tops our list as one of the most versatile Android repair utilities to invest in in 2023. This software is committed to fixing over 50+ Android related issues. It handles system issues like the black screen of death, frozen screen, white screen, app crashing, Android stuck in boot loop screen, and more.
Key Features
1-click to rescue your Android smartphone from over 50+ system issues.
Operating Dr.Fone – System Repair (Android) does not depend on your tech proficiency.
Handles system related issues on nearly all Android phones, from Samsung to OPPO, Huawei, and more.
Highest system repair success rate with no data loss incurred.
Complete Android repair software with extra functions like;
Steps to Fix Phone Software with Dr.Fone – System Repair App
Step 1: Install Dr.Fone – System Repair (Android) on your PC/Mac. Launch the software and hit the System Repair tile.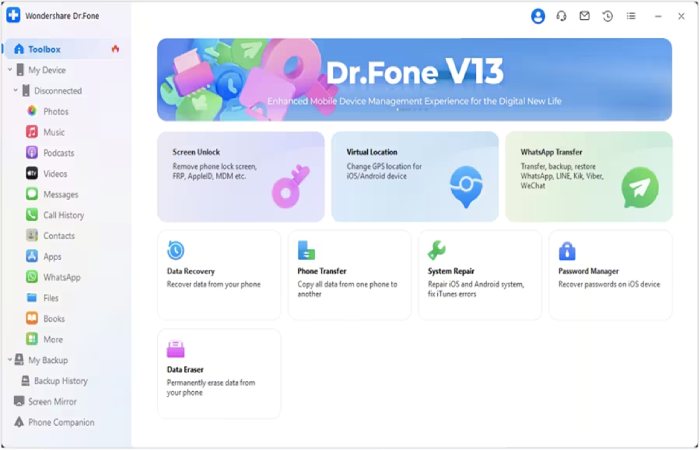 Get a USB cable to connect the Android phone to your PC/Mac, and wait for the screen below to come up: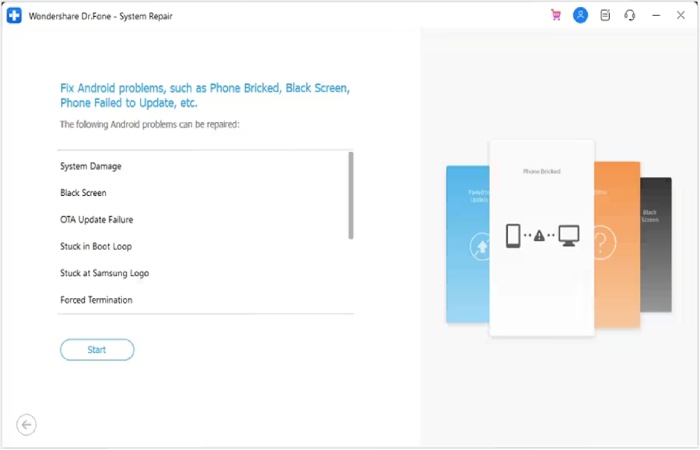 Tick Android Repair from the features displayed on the left hand side of your screen and tap Start to continue.
Step 2: Next, Dr.Fone – System Repair (Android) will scan your phone and display its info. Look through the info shown to confirm it matches that of your device. After that, hit the Next button at the bottom right corner of your screen.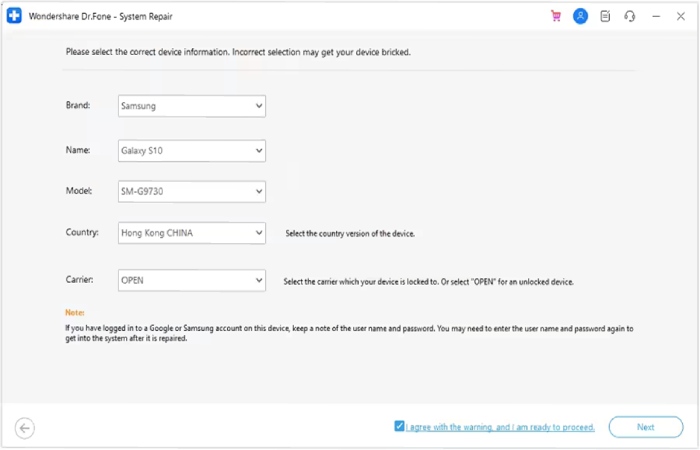 Put the Android phone in download mode using the guide provided on your screen.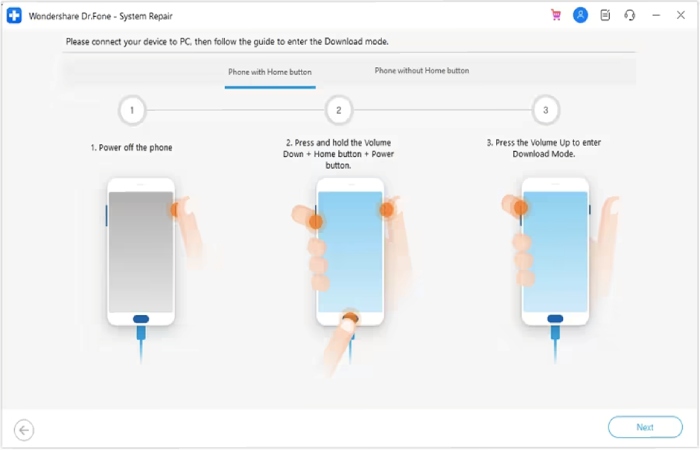 Once the software is able to detect your phone in this mode, it will recommend a firmware package to repair your system.
Step 3: Download the firmware and click the appropriate button to fix your Android phone immediately.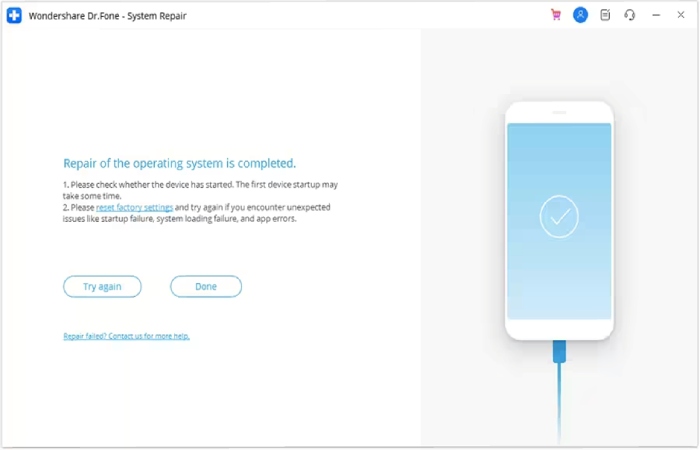 Top 2. Tenorshare ReiBoot for Android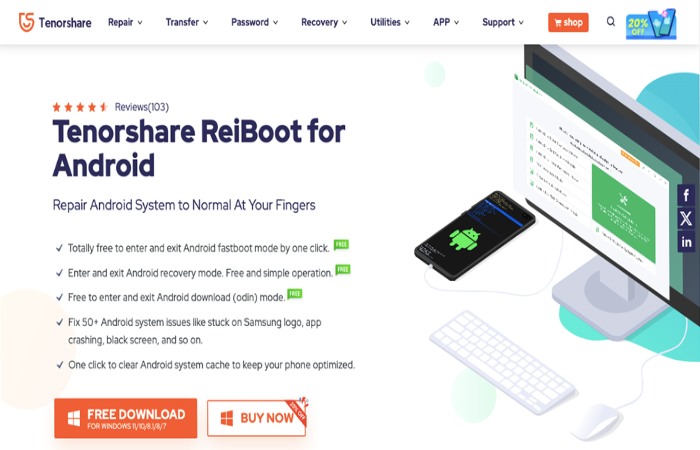 Here is another professional software you can bank on to handle system issues on your Android smart device. It fixes problems like stuckness in recovery mode, black screen, and 20+ more that you may encounter on your phone. This software made it to this list because of the comprehensive features plus simplified UI.
Top 3. EaseUS MobiSaver for Android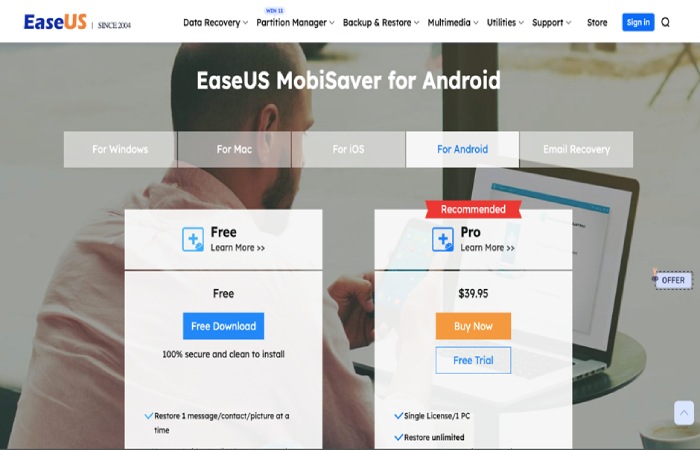 EaseUS MobiSaver for Android is another renowned software that focuses on bringing back a system damaged device to normal. It rescues your phone from over 15+ types of system errors, including app crash, black screen, brightness issues, and more. Just like Dr.Fone- System Repair (Android), this software is also responsible for data recovery operations as it can retrieve lost or missing Android data
Top 4. iMyFone Fixppo for Android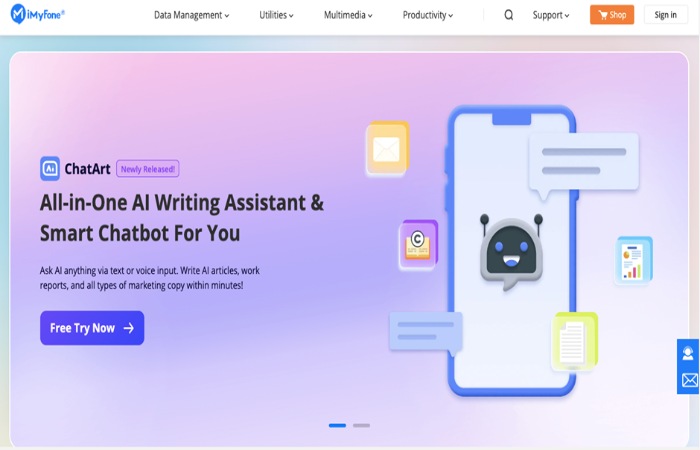 We present to you another highly professional and meticulous system repair solution to restore health to your malfunction Android smartphone- iMyFone Fixppo. This simple software clears and refreshes your system from screen freezing, app crashing, black screen, and more. You can also use it to fix bricked Android devices from the comfort of your home.
Top 5. DroidKit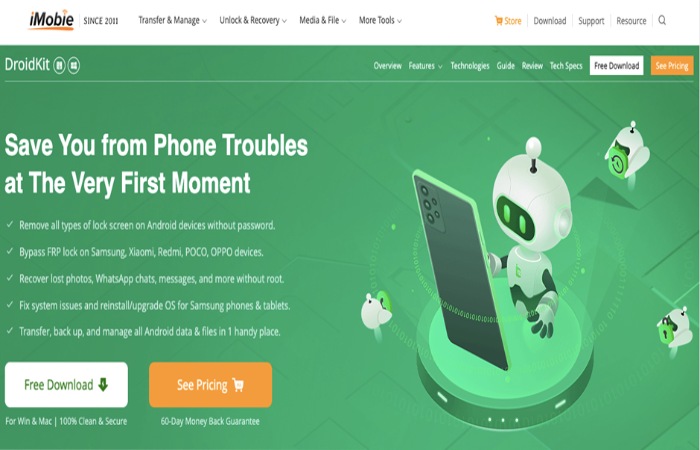 Lastly, we suggest the DroidKit to handle software issues on your Android phone. The software handles over 10+ types of Android system problems, from stuck in boot loop screens to the black screen of death and more. Using this software is easy and doesn't require rooting.
Conclusion
Android system issues aren't a new thing anymore. When your device starts malfunctioning, just download any of the 5 Android repair software recommended in this post. Dr.Fone – System Repair is the best option from the list provided. The software packs everything needed to revive your Android smartphone from system errors.
Related posts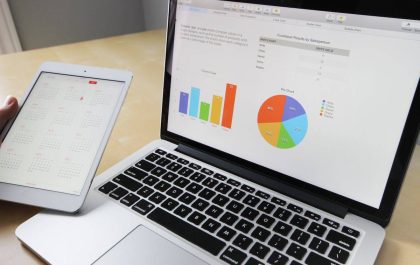 Learn From These Marketing Scandals and Protect Your Business
Volkswagen, a famous car company, faced a massive problem when it was revealed they used a "defeat device," in their…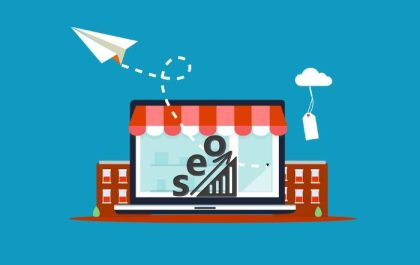 Outsourcing E-commerce SEO: Winning the Online Retail Game
Outsourcing E-commerce SEO: Winning the Online Retail Game In the dynamic world of online retail, staying ahead in the e-commerce…