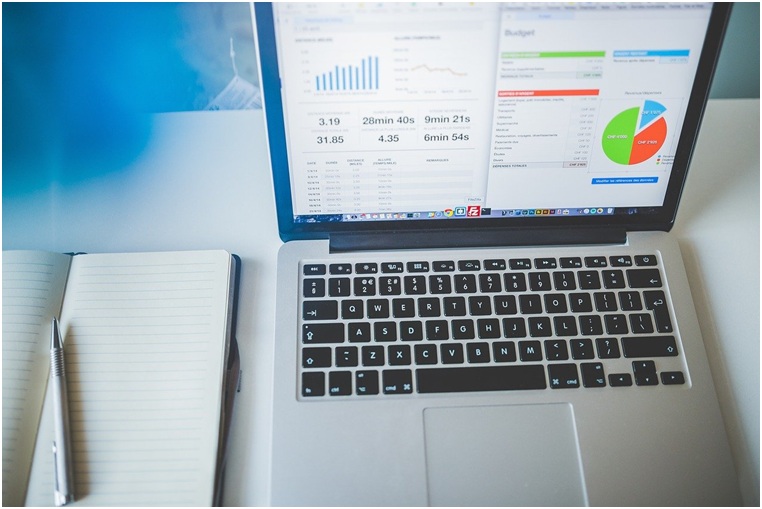 eCommerce Metrics
Without tracking the metrics, you can't measure a website's performance. From a school teacher to digital marketer we all track metrics to measure the improvement or to make any decision.
To measure Ecommerce performance, you need to track a couple of number metrics. Google Analytics, Social Media, AdSense, Shopping Cart, Search Console are the best sources that provides most important metrics for Ecommerce sites.
How often you should Track the Metrics?
Actually, the answer depends on the specific metric. Some metrics you need to check weekly like visitors, impressions. Some metrics should check monthly like add to cart abandonment rate and email opening rate. Even some metrics should check quarterly like subscription rate, customer lifetime value.
It is important to setup the analytics the right way so that you get a very clear and deep insight about your customers or potential customs behaviors on your site. Unless the setup is correct, many actionable insights will not reveal themselves. Google Analytics is fairly simple to implement even to track complicated visitor behavior and ecommerce metrics. However, if you needed any technical assistance, you can always consult a reputed Seo agency in Brisbane to do that for you.
Now let's take a look at the metrics that you need to track: –
#1. Impressions
Impressions are the number of times your product, page or ads appeared to visitors. The visitors may come through social media, search engines or from ads.
Impression does not have any relation with click through rate or conversion rate. You can easily increase the impression by spending money on ads or putting effort on organic ranking on search engine.
How to increase impression rate?
The more your page will get impression the number of click through rate will increase automatically. So, it's important to increase impression rate.
Here are the ways of getting more impression on different source:
If you want to increase the impression on organic search then you must have to rank your page on top 3 based on your high-volume keywords.
If you want more impression on paid ads like Google Ads then you have to do a couple of things like: changing your bidding strategy if your ads are losing ranking positions, checking your location targeting is perfect or not, etc.
If you want to increase the impression on social media sites like Facebook then you have to publish engaging content regularly, use hash tags properly, focus on your target audience & book the most engaging feed like the news feed on the desktop that are visible with long size image and description.
#2. Engagement
The number of visitors clicks or engage with page are measured as engagement rate. Some other activities (Like: share, like, comment) also counted as engagement. It has a huge impact on the product promotion.
How to increase engagement?
 The first step for increasing engagement is getting impression as much as possible. Because a less percentage of people click the link after seeing it. If you publish evergreen and catchy content that attracts people then there is a huge chance of getting more clicks on your page link or ads.
Especially for product pages that contains a review section or offering discounts are getting more clicks than other pages.
#3. Cost Per Acquisition
As a business owner probably, you have invested a lot on paid advertising, social promotions and SEO to drive traffic. So, it's very important to measure the cost of acquiring a customer and the revenue. If the CPA is greater than the AOV (Average order value, that a customer spends when placing an order) then it's a good sign.
You can improve the CPA by conducting a proper analysis of your customer and targeting the right audience.
How to maintain a healthy CPA?
There are several things you need to do for maintaining a CPA rate.
Stop running the low performing campaigns.
Choose keywords wisely when creating paid ads campaign.
Create the product page user friendly with complete product description, review sections if possible. Otherwise a visitor will leave the page without purchasing who came through click your paid ads.
If you think that your paid ads campaigns are not so effective then go for organic visitor from search engines.
#4. Organic Traffic
Without investing too much on paid ads campaigns, this is the only way of getting continuous traffic from search engines. From the Google analytics tool you will get to know the complete details of organic traffic.
This process takes time, a continuous and determined effort on your on-page content and SEO tactics can leads to a good amount of organic traffic.
Ways to increase organic traffic?
Target to increase your keyword ranking first. If the high-volume keywords are not working go for some low volume long term keywords.
Don't publish contents that are only friendly to search engines, at the same time you have to publish the contents that are attractive to users.
Publish content about how to or complete guide theme that solves the readers problem.
If possible, make some authority backlinks for the targeted page.
Don't stop publishing if your first few blogs are not ranking and you don't receive any traffic from it.
 #5. Social Media Engagement
It plays a vital role in an eCommerce website's success. In USA, people spend more than 2 hours on social media every day. So, there is a huge opportunity to attract people to your site by maintaining an engaging social profile. Nowadays many business owners are investing more on social media promotion than organic traffic or paid promotions due to its high conversion rate.
Below are the top social media metrics: –
Likes on Post
Clicks on Post
Share per post
Comments per post
As all these things are available on social media, one can easily decide that the product should be purchased or not.
How to increase Social media engagement?
Follow the below steps to increase engagement on Social media.
Know your audience first.
Create evergreen contents that catch audience's attention easily.
Respond to all feedbacks.
Request your audience to like, share & comment.
Select a catchy headline.
Publish regularly.
#6. Shopping Cart Abandon rate
Tracking this metric is very important for eCommerce sites. Cart abandon rate means the percentage of people who add the product to cart, but leaves the site without purchasing anything. Cart abandon rate indicates some important things like, there may be any hassle on cart system or they got cheaper price for the same product on another site. By analyzing this rate, you can fix some issue on site.
How to reduce cart abandon rate?
 Check your carting system carefully, if there is any problem then fix it.
Compare the price with other sites, if some other sites are offering the same product at a cheaper price then reduce your price.
Offer a return and money back guarantee to clear the hesitation of the visitor.
Take a look at the page loading time, if it takes more than 3 seconds, then make the page fast loading.
Offer different payment option.
 #7. Checkout Abandonment
This rate is the percentage of people leaving your site without purchasing after beginning the checkout process. It indicates that there may be issues on the payment checkout system or the buyer changed his mind at the final moment.
How to reduce checkout abandonment rate?
If there is any issue on payment checkout option then fix it.
Offer several payment options.
Show that the transaction is made via a trusted verifier company.
 #8.Average order Value (AOV)
AOV means the average cost a customer spends when placing an order from the cart. To analyze the ROI (Return on investment) this metric is very important. AOV indicates how effective your marketing campaigns are? Let your CPA (Cost per acquisition) is $50 and AOV is $150 then it's a good sign but AOV is $55 for a $50 CPA does not look good.
How to improve AOV rate?
 Offer a discount for bulk order placement.
Try to deliver within less time and charge a minimum shipping charge.
Build trust and reputation of your brand can help the customer to place an order on your site without hesitation.
#9. Sales Conversion rate
This is another important metric for eCommerce. It is the ration of total number of sales and total sessions in your store. If you have a target of sales, then from this metric you can calculate the number of traffic you need to reach your goal. The sales conversion rate will not be the same for all the traffic sources and product categories. so, you need to classify it.
You may set conversion on different channels like Facebook, paid ads, email marketing, etc. As all the product category do not have the same sales conversion rate, so you can set it by product category. Focus more on the campaign that generates the most sales conversion.
How to increase sales conversion rate?
A client testimonial & review section can entice a customer to click the buy button confidently.
Update your product price if it is not purchased after being viewed by many visitors.
Improve your sales scripting.
Offer return and refund option.
#10. Returning Customer Rates
Focusing on new customer is important, but a returning customer indicates the quality of products. A higher number of returning customer mean you are providing good service to customers. Also, you can separate the products which are gaining returning customer and take care the rest products specially.
How to increase returning customer rate?
Reward your customer with points and the facility to redeem the points during the payment.
Special discounts for loyal customers.
Free shipping for plus membership/ VIP customers.
Use email retargeting to send updates about new products.
 #11. Customer Lifetime Value
CLV is the total amount of money a customer spends on your site. It is calculated by the AOV, the number of repeat transaction and the retention period. It is important to track because it helps to increase your service quality over time.
How to get the most of a customer lifetime value?
Send them gifts on their anniversary of first buying.
Respond to their valuable feedbacks and give them credit for sharing their thoughts.
Make the quality your first priority.
Even customize the product depending on the customer's specific requirements.
 #12.Return and Refund Rate
The return rate is important to measure the overall health of your store.
You must need to include this return and refund facility to your system. As it entices the customer to buy the product without any hesitation.
How to reduce the product return rate?
Mark the products that are returned the most. Inspect the specific section if there is any problem.
Deliver product carefully such that the product is not affected badly.
Make sure the product is same as it is described on product details.
Check the other sites, if the product price is cheaper on other platform then it's the time to adjust the price of your products too.
#13. Subscription Rate
Still email marketing is one of the most effective marketing tactics. So, you always want to havemore people in your subscription list. The more people in your subscription list the promoting of new products be easier.
Also, take a look at the unsubscribe rate. If it increases make sure you are not bombarding on people's mail with spam content.
How to get more subscriber?
Make an easy form to submit visitors' email that doesn't need several data.
Try to configure the form such that visitors can subscribe within a click.
Acknowledged them immediately with thank you page after the subscription.
14. Net Promoter Score (NPS)
It is the measurement of the percentage of customer who refers your products or recommended your company to their friends or colleagues.
This score indicates a lot of things like your service quality, support to the customers, customer experience, etc.
How to improve NPS?
You can't increase NPS immediately. It depends on these below things.
Product quality.
Your support to your customer.
Always response to your customer in a humble way.
Endnotes
Focusing on your products quality and effective marketing tactics are the main things of an eCommerce website's success. You should track the metrics and measuring the performance to ensure you are investing in a right path. There are more important metrics to track for an eCommerce site. Among them we have mentioned 14 most important items here. If, you found that we have missed something important then please leave your comment. We would be very happy to add your suggestion in our list.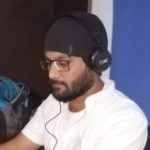 Kamran Sharief
I write about technology, marketing and digital tips. In the past I've worked with Field Engineer, Marcom Arabia and Become.com. You can reach me at kamransharief@gmail.com
Related posts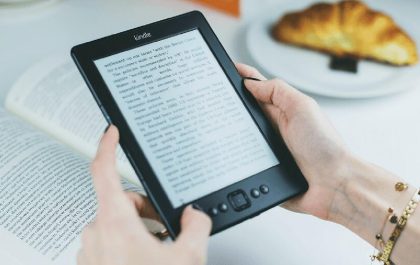 6 Ways to Create an eBook Faster
Discover six transformative methods to accelerate your eBook creation process. Dive into a blend of modern technology and classic strategies…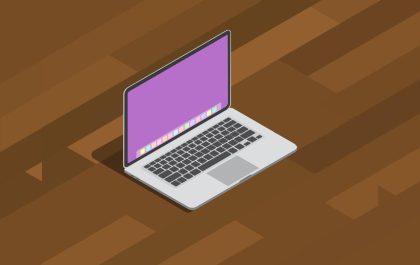 Tips for Choosing the Perfect Desktop Docked Search Utility App
Tips for Choosing the Perfect Desktop Docked Search Utility App In the business world, efficiency is the key to success….