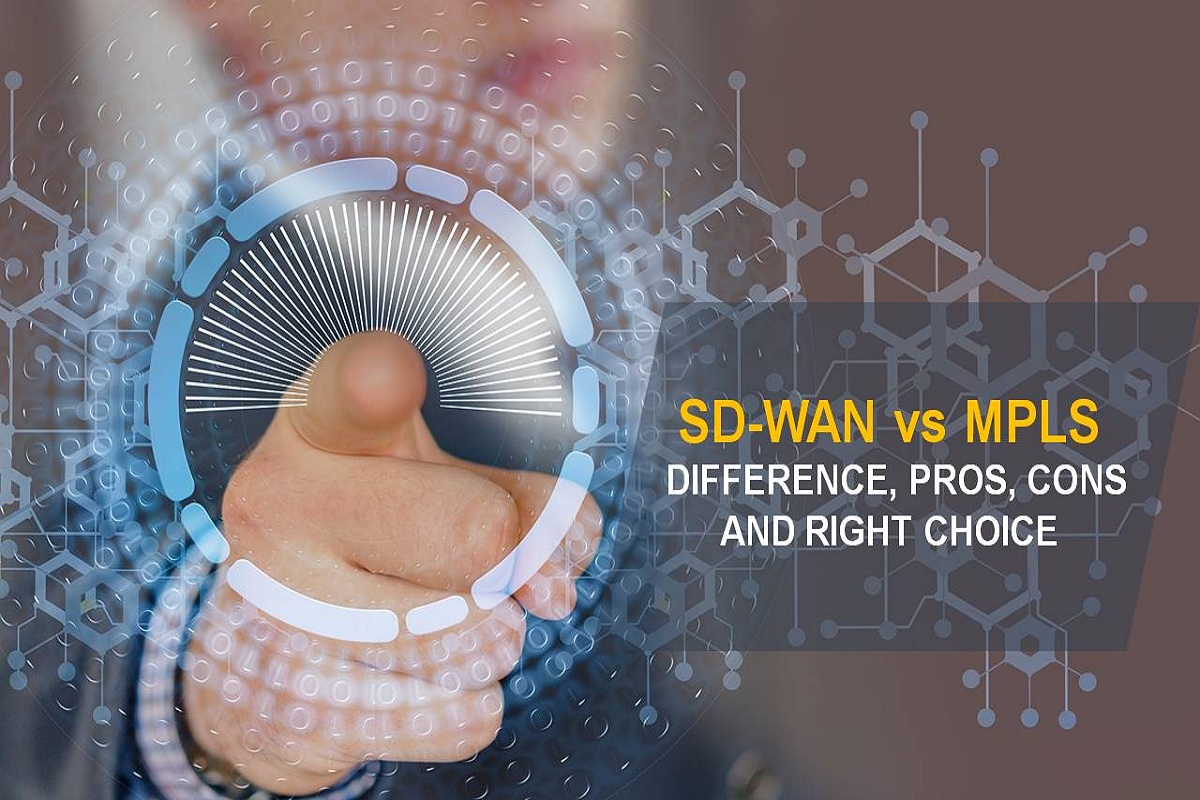 SD-WAN vs MPLS
SD-WAN vs MPLS – In today's fast-paced environment, where businesses have staff working from multiple locations and remotely. Users are not worried about what type of wide-area network (WAN) they are using, but only if they can access the systems and data when they need higher speeds.
It doesn't matter if they access the systems through their central office, a data center or through the cloud. Your network needs to deliver the right systems and applications at the right time, right people, without delay.
As this is in high demand and the growing need for network-connected critical business systems. Today's WANs are being stressed beyond capacity. Consequently, network teams seek to expand network capabilities by implementing technologies such as Multiprotocol Label Switching (MPLS) and software-defined wide area network solutions (SD-WAN).
But which of the technologies allows you the best return on your investment, and how do you select the right one?
To know what to choose for your business and the difference between SD-WAN vs  MPLS, you need to have a clear idea about it.
Also Read: Study Your Target Audience To Gain High Ranks and SEO
What is MPLS [Multiprotocol Label Switching]?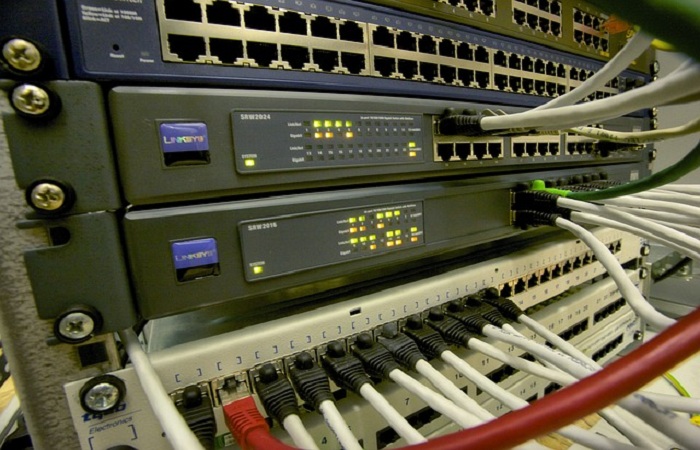 MPLS is a technology used for IP traffic management. The solution helps differentiate VPN (Virtual Private Network) traffic. The system creates a protocol that prioritizes traffic within the IP network, directing it accordingly.
This is done through labels, with information on what to prioritize, which is added to IP packets. This way, the network has a lower overhead because its traffic is balanced.
The goal of MPLS is to minimize and even solve problems that a company's computer networks might face, such as:
Velocity
Scalability
Quality Of Service Management (Qos)
Need For Traffic Engineering (Te)
For many years MPLS has been the only available and viable solution on the market. Businesses can now count on other options, such as SD-WAN.
MPLS (Multiprotocol Label Switching) Pros
Prior to the creation of SD-WAN, companies used Multiprotocol Label Switching (MPLS) to manage and operate the network. Now that both solutions exist, how do you know which option is best? Knowing the difference between MPLS and SD-WAN will help with this decision.
MPLS is often implemented in high-performance networks. In the debate against which it is better, SD-WAN vs MPLS, MPLS has a notable advantage:
its ability to deliver packages reliably and provide a high quality of service (Quality of Service). This is an important benefit for companies that rely on real-time protocols such as VoIP, virtual desktops, and video conferencing since these systems can operate without loss of signal or quality in an MPLS framework.
MPLS (Multiprotocol Label Switching) Cons
Here's a better understanding of how each solution works, what the business benefits, and how the two services differ.
However, MPLS comes with an important warning; the Cost of bandwidth. This is becoming a growing problem for organizations that eat bandwidth as if there were no tomorrow, and they must pay the price for their systems to function efficiently.
What is SD-WAN (Software-Defined Networking in a Wide Area Network)?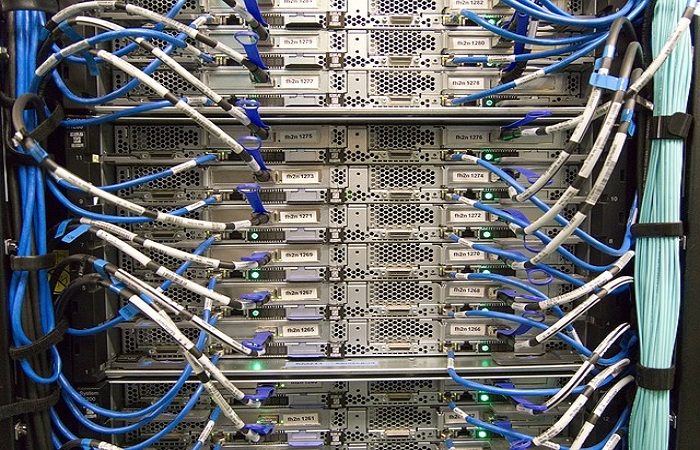 As the cost of MPLS continues to rise, organizations have begun to look for better and more affordable alternatives. SD-WAN is the perfect solution for companies that want a more open, flexible, cheaper, and cloud-based WAN.
Software-Defined Networking in the Wide Area Network has emerged as a solution to facilitate remote network management or allow the system itself to perform the best network routing path automatically.
With this solution, traffic is automatically sent over the best WAN path. For this, the software uses information about the quality of the links, the response time and prevents the routing being done only by dynamic protocol.
SD-WAN (Software-Defined Networking in a Wide Area Network) Pros
The benefits of SD-WAN speak for themselves. The most notable are scalability, global availability, visibility, advanced controls, and high performance. It is also extremely fast to implement and can be increased and reduced when necessary.
However, the biggest advantage of SD-WAN for many organizations is its cost factor, especially when compared to MPLS. In general, the more SD-WAN you use, the cheaper it will be and can be easily updated without making changes to the network or infrastructure.
SD-WAN (Software-Defined Networking in a Wide Area Network) Cons
Security is another huge selling point of SD-WAN; Perfect for a business that needs to make sure that it chooses a network system that integrates performance, security, orchestration, and policy in one solution. SD-WAN unifies secure connectivity while offering end-to-end encryption, both through the WAN and over the Internet.
Both services appear to operate similarly. So how do you know which option is best? Here's the difference between SD-WAN vs MPLS.
Also Read: SD-WAN Benefits Explained
What is the difference between SD-WAN vs MPLS?
Although they are similar in the purpose of facilitating network management and traffic, the two solutions differ at several points.
MPLS has high packet delivery capability and offers a high quality of service (QoS). The solution is satisfactory in managing and preventing packet loss while maintaining the most important traffic flow.
Services such as VoIP and video conferencing, for example, can be used with the assurance that signal quality or connection quality will not be impacted. MPLS also uses end-to-end encryption, providing greater security for sending information. On the other hand, the service has a high bandwidth cost.
In the case of SD-WAN, the company has global availability, increased visibility, scalability, control, and performance. Implementing an SD-WAN service is easier and faster, and bandwidth can be added or reduced whenever the business deems it necessary.
With SD-WAN, internet broadband has a much lower cost compared to MPLS solutions. In addition, it can be easily updated with new links without having to change infrastructure or network.
Businesses prefer SD-WAN primarily for security. Demand for networking systems that integrate security, policy, and orchestration is virtually a rule in the corporate world.
Secure connectivity to an SD-WAN can meet this requirement, and of course, end-to-end network and internet encryption. SD-WAN is viewed as the best service for anyone who wants to increase corporate connectivity securely and cost-effectively. For all these reasons, this solution has shown greater demand and interest in the market.
Which one is Right for your business?
When it comes to agility, flexibility, scalability, and cost, SD-WAN is a worthy winner for the legal sector and is quickly becoming the preferred option for many companies. However, for organizations with specific connectivity requirements that depend on the quality of real-time protocols, such as VoIP, an MPLS solution may be the right choice.
The SD-WAN functionality that is included with Fortinet's New Generation Firewall addresses the challenges modern businesses face today by reducing network costs without compromising performance, agility, or security. Fortinet's solution combines the latest SD-WAN technology and allows you to scale your network easily and access cloud-based applications and business systems in a secure and efficient way.
Also Read: Top 11 ExtraTorrent Alternatives + 12 Mirror Sites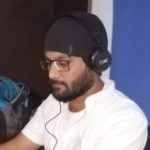 Kamran Sharief
I write about technology, marketing and digital tips. In the past I've worked with Field Engineer, Marcom Arabia and Become.com. You can reach me at kamransharief@gmail.com
Related posts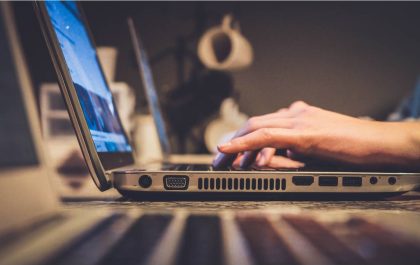 Online Payment Fraud: Navigating the Hazards in the Digital Transaction Era
Online Payment Fraud Navigating the Hazards in the Digital Transaction Era Online Payment Fraud Navigating the Hazards in the Digital…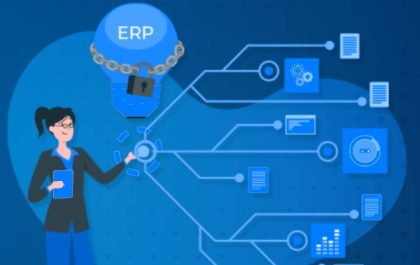 The Singaporean Business Guide to ERP: Tailoring Your System to Local Complexities
Introduction Enterprise Resource Planning (ERP) systems are a key component of any business, and are extremely beneficial for streamlining processes…