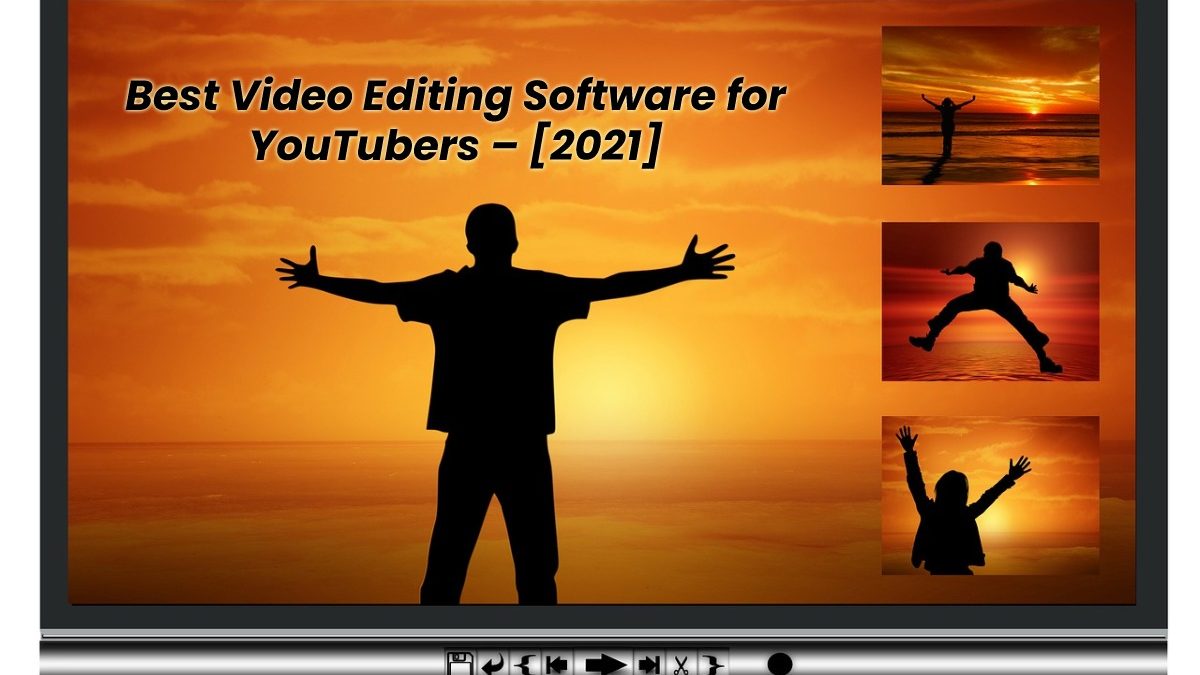 Video editing programs are becoming increasingly important, mostly they are being used by the YouTubers, and there are a few options. Wondershares Filmora X video editor shows that it can work powerfully and efficiently and even comes with motion tracking.
Video editing programs are in demand like never before – not least via Instagram and YouTube, but also for training videos or the editing of webinars, corresponding applications are required. While the front runner's Adobe Premiere, Finalcut Pro, or DaVinci Resolve have a steep learning curve, Filmora X relies on simple learning without foregoing professional functions such as image stabilization or 3D LUTs for color correction.
Filmora X has the typical interface of all NLEs (Non-Linear Editing) in the video sector and is divided into clip management, preview monitor, and timeline. This enables up to 100 video tracks, which should be more than sufficient even for demanding video projects.
Features of Wondershare Filmora X
Very Easy Motion Tracking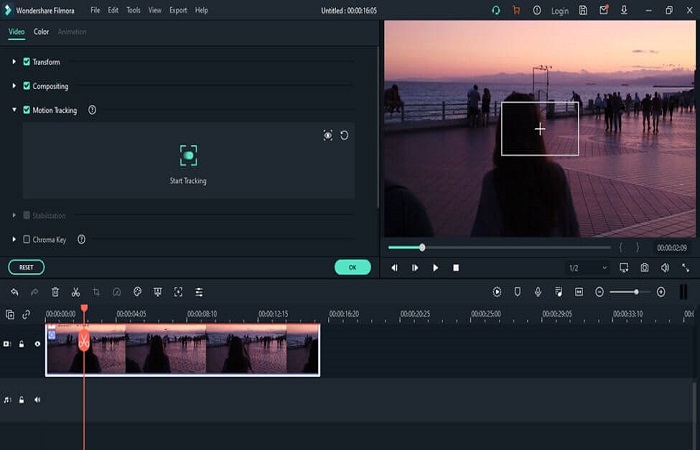 The highlight is the new Filmora Motion Tracking. Highlight an area to track and analyze the video. From this, Filmora generates data with which another element can be animated, and the marked area can be followed. It's very easy and quick, and Filmora's motion tracking delivers very impressive dynamic results.
Overlays, Split screen, and Lens Corrections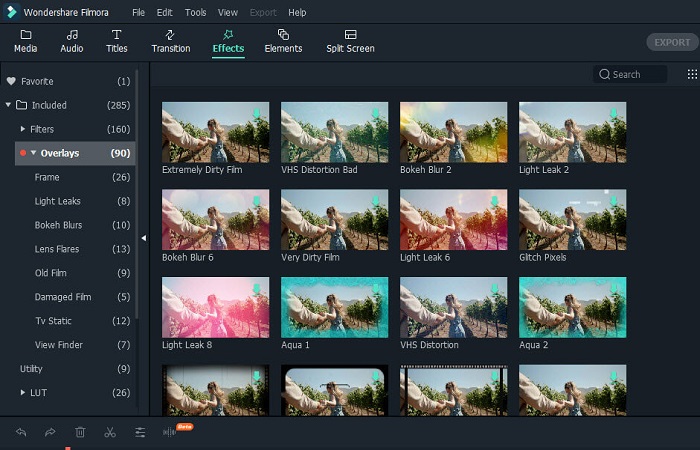 I really like the different overlays. These are animated overlays like lens flare, film grain, changes or effects like VHS errors, or old films' simulation.
The split-screen function is very well resolved because you can choose from a variety of different departments. Just set the clips for the different areas and sizes, and you have a really cool and even animated split screen that is extremely easy to implement. I would wish it from other manufacturers, and it's one of my highlights on Filmora.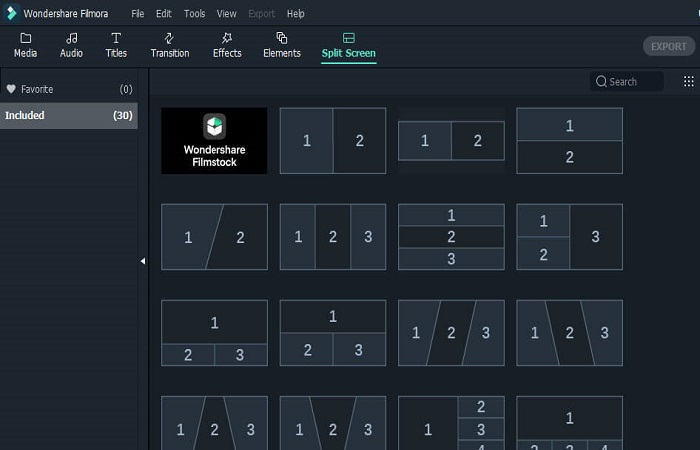 Anyone filming with action cameras like a GoPro can correct the severe fisheye curvature in Filmora, which works very well, and the video stabilization ensures a smooth recording. The analysis works quickly, and the result is convincing.
The numerous elements such as arrows or speech bubbles are also beneficial. This is a great way to edit tutorial videos or e-learning content and provide understandable feedback and instructions. With motion tracking, these elements can automatically track a specific area.
Audio Features in Filmora X
In the audio area, there is a suppression of background noise, equalizer presets, and a 10-band graphic equalizer, as well as a pitch change. Filmora has also thought of a simple dubbing or voice over option. The audio ducking function is also helpful. This lowers z. B. Background music (bed) as soon as it is discussed, making a comment easier to understand.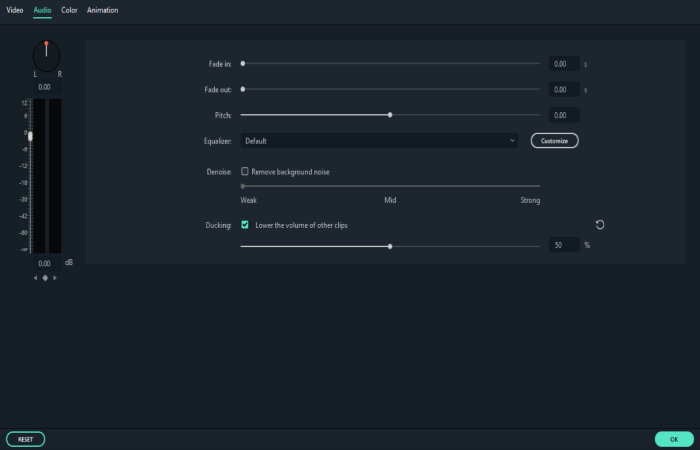 Different audio mixers can be mixed and distributed in a stereo panorama with an audio mixer.
How Do you Create a Video with Filmora X?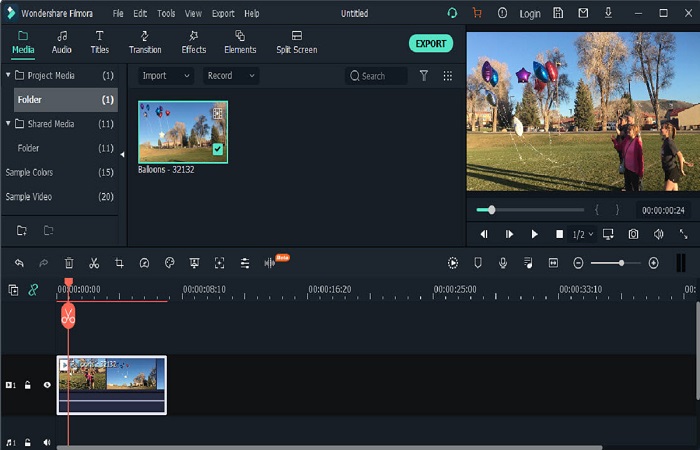 After starting the program, you can simply drag and drop your video clips into the media management. Then, drag the clips onto the timeline and trim them. You can simply move the ends of the clips (trimming). Transitions and overlays are simply placed on clips from the Effects Browser. It works with transitions and dissolves, too – just place the effect you want in the cut between two clips, and the dissolve is perfect.
Titles and lower bands are placed on one or more tracks above the video clips and adjusted in length and appearance as required.
Background music is also first dragged into the media management and then stored on an audio track. Once you've cut and edited your video, you can upload it directly to YouTube or export it to your hard drive. Furthermore, if you want, you can burn a DVD directly from Filmora.
Pricing
Wondershare filmora X offers three different plans for enhancing your video, and they are as follows
Individual
Monthly Plan – $7.99/month
Annual Plan – $39.99/year
Business
Annual Plan – $155.88/year
Educational
Monthly Plan – $7.99, and in this Plan, students can save up to 28%
Conclusion
With wondershare filmora X, you get an easy-to-learn video editing software that shines with some professional features. Thanks to the numerous templates, clips, and effects, as well as the movie library, you can quickly create a stunning video for YouTube, Instagram and business.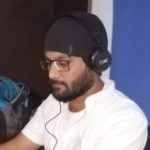 Kamran Sharief
I write about technology, marketing and digital tips. In the past I've worked with Field Engineer, Marcom Arabia and Become.com. You can reach me at kamransharief@gmail.com
Related posts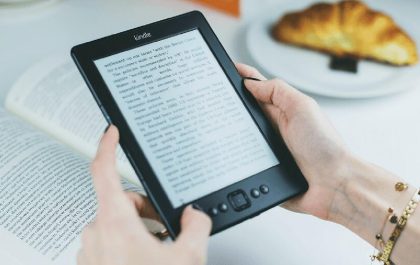 6 Ways to Create an eBook Faster
Discover six transformative methods to accelerate your eBook creation process. Dive into a blend of modern technology and classic strategies…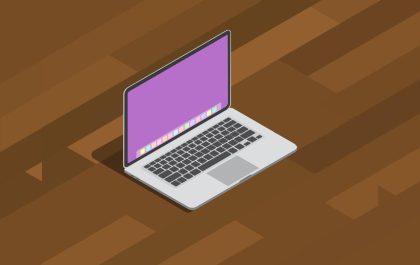 Tips for Choosing the Perfect Desktop Docked Search Utility App
Tips for Choosing the Perfect Desktop Docked Search Utility App In the business world, efficiency is the key to success….