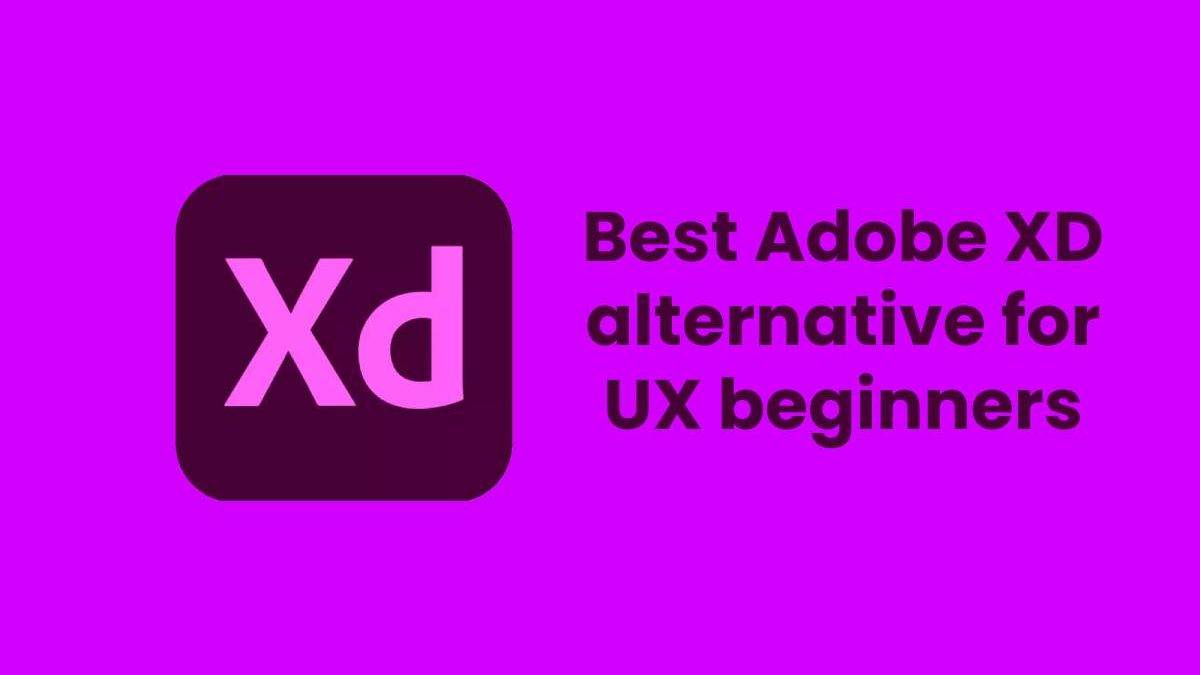 Adobe XD alternative for UX beginners
Introduction
Adobe XD has been proven to be among the main prototyping tools in the market. This is because it has incredible features that transform the way you do your prototyping. Although Adobe XD has been around for some time, it is no free of drawbacks and this explains why scores of people look for Adobe XD alternatives. Fortunately, Wondershare Mockitt heavily covers Adobe XD loopholes and is thus the best Adobe XD alternative. Before diving into some of the reasons to illustrate Wondershare Mockitt's superiority, let's first get a rough picture in their introductions below.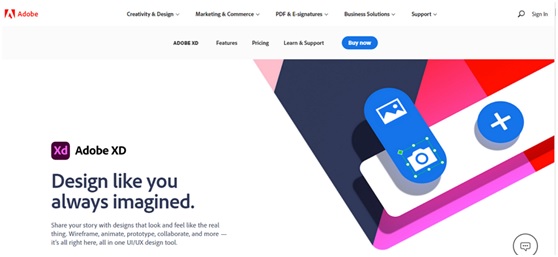 Adobe XD is a fast, powerful vector-based UX design tool. This program is suitable for doing prototypes, wireframes, mockups, and working together with your team in real-time. It is a high-fidelity prototyping tool and thus, users can add animations, interactions and turn static designs into interactive prototypes. The major concern for users is the steep learning curve and expensive subscriptions.
Features
Users can add animations and interactive elements to their prototypes.
It allows users to handoff designs, collect feedback, and collaborate with built-in sharing tools.
It offers several reusable templates and widgets.
It provides the repeat grid feature that helps users spend less time doing duplication.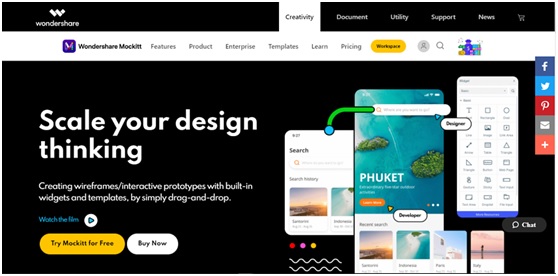 Wondershare Mockitt is a powerful all-in-one web-based prototyping, design, and collaboration tool. as you would expect from a top-notch tool, Wondershare Mockitt is packed with a plethora of features that make prototyping not only easy but full of fun. There are plenty of templates, widgets, and icons that avoid building designs/prototypes from scratch. The intuitive user interface, ease of use, speed, affordability, compatibility, and collection of amazing features make Mockit the ultimate tool for scores of people across the globe. You can download the free trial version then upgrade it to the affordable pro version for unlimited use.
Features
Wondershare Mockitt offers plenty of templates, widgets, and icons to accelerate the design process.
This program supports complex animations and interactive features.
Users can directly preview their prototypes on the native app.
Wondershare Mockitt supports real-time collaboration and thus good for teams.
This program has a handoff feature that enables users to seamlessly handoff their prototypes to developers.
It supports a wide range of devices because it is cloud-based.
Comparison
To understand why Wondershare Mockitt is the best Adobe XD alternative, let's dig into several aspects and compare them as illustrated below.
1. Easy to Use
Wondershare Mockitt beats Adobe XD as far as ease of use come into place. Mockitt has an elegant, user-friendly interface with every single element strategically placed so that users can easily identify and use target components. Also, the editing area is not congested and users seamlessly drag and drop design components then edit them without hurdles. In simple terms, Mockitt has a super-low learning curve. If you are a newbie, you can get started immediately without an expert's guidance because everything is straightforward.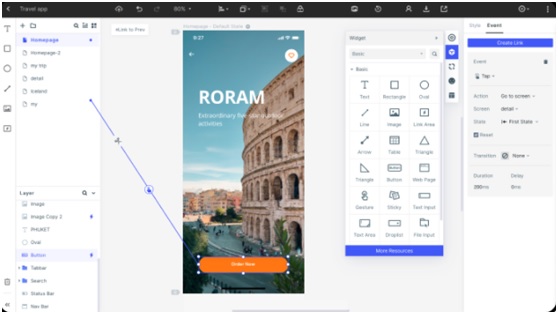 On the other hand, Adobe XD is a bit complicated, especially if you are an amateur. Often, Adobe tools are so much packed with features on the interface. The downside is that the interface looks congested and users find it difficult to navigate.
2. Interface
The interface plays a crucial role in defining the overall user experience. Adobe XD offers a clean canvas to design and edit your project. Because it is available as a desktop app for Windows and Mac, the overall interface may vary slightly. The canvas would traditionally feature things like design components and various elements often placed on either side. With the help of drag and drop, you can conveniently place these elements into your design and customize the properties. While this might look okay, the problem comes with advanced features. Finding advanced features is a complicated process and hence you have to do some research.
This explains why you need to consider a good Adobe XD alternative Wondershare Mockitt. This application offers an intuitive user interface. Everything is well-organized and you can't struggle to identify and pick the needed component. You only drag components on the side into the canvas and change priorities to fit your need. Whether you want to add primary or complex properties, you don't struggle to find them because everything is well placed and crystal clear. Besides, you can preview your design on the native app and see whether it is okay or need to make some changes.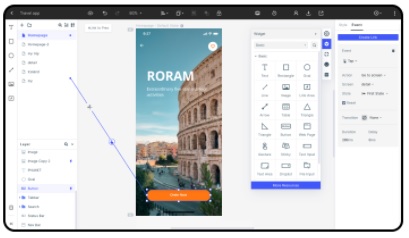 3. Templates and widgets
Free of bias, both Adobe XD and Wondershare Mockitt offers a plethora of design resources like templates and widgets to pick from. More often, the choice would depend on the nature of the project at hand. However, a closer look shows that Wondershare Mockitt offers better templates and widgets. For example, Mockitt gives plenty of templates that suit diverse industries. Also, you can select categories of widgets suitable for your project. You can pick categories like built-in, iOS, Android, and web widgets, among others. The good thing with Wondershare Mockitt is that you can create your own library of templates, icons, and widgets then reuse them without limit.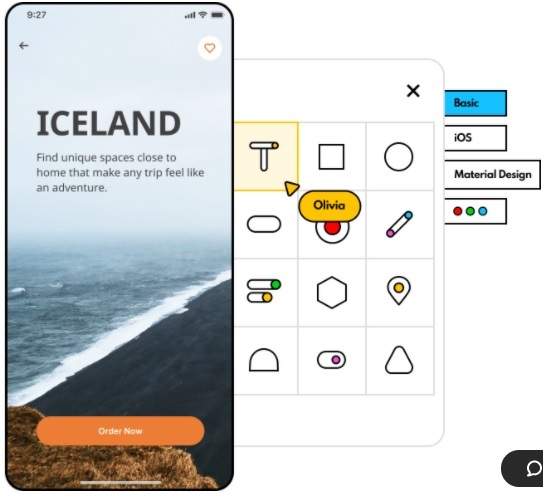 4. For Teamwork
In terms of teamwork and collaboration, Wondershare Mockitt stands out. This is because Adobe only runs on Windows and Mac while Wondershare Mockitt is web-based. This means you only need a browser and an internet connection on your device. It doesn't matter the type of operating system you are using. Therefore, Wondershare Mockitt is a good Adobe XD alternative for Linux, iOS, Windows, Mac, Android, and other platforms. Also, Wondershare Mockitt supports Olympic Games Cloud infrastructure that allows team members to work and share their projects seamlessly. Also, the 128-bit SSL protocol ensures a high-level of data protection and thus you can exchange information/work without security concerns. Furthermore, you can keep your work history and check them any time you need.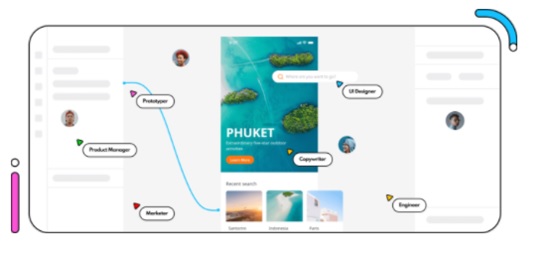 5. Price
While both Adobe XD and Wondershare Mockitt offers free trial versions. Adobe XD's free trial version requires a monthly subscription of $9.99. Wondershare, on the other hand, does not require any fee to access the free trial version. You can access the pro version for just $69 per year.
Conclusion
This article has highlighted some of the most important aspects that help you choose the right UX design tool. If you were caught between a rock and a hard place in choosing between Adobe XD and Wondershare Mockitt, then this article has eased everything for you. You don't have to think further but rather pull a trigger and get yourself Wondershare Mockitt. With this tool, you are going to take your prototyping experience to a top-level. The only requirement is a browser on your device and an internet connection. Just visit Wondershare Mockitt, create an account, choose a suitable plan, and get started.
Related posts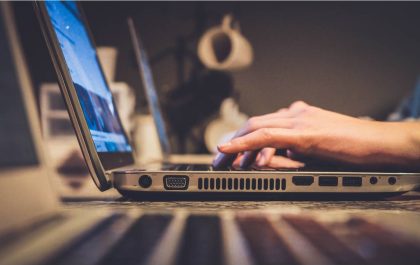 Online Payment Fraud: Navigating the Hazards in the Digital Transaction Era
Online Payment Fraud Navigating the Hazards in the Digital Transaction Era Online Payment Fraud Navigating the Hazards in the Digital…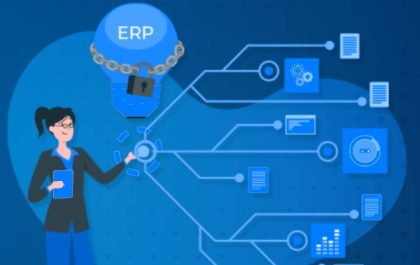 The Singaporean Business Guide to ERP: Tailoring Your System to Local Complexities
Introduction Enterprise Resource Planning (ERP) systems are a key component of any business, and are extremely beneficial for streamlining processes…