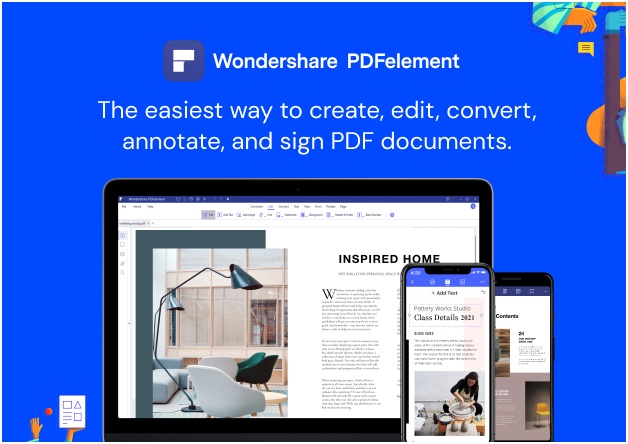 Guide of Wondershare PDFelement
Wondershare PDFelement is an all-in-one PDF software that has a very smooth interface, allowing users to easily create, edit, convert, annotate, protect, merge, watermark, compress, and sign industry-standard PDF files. This software will help you to completely change the way you work with PDF. You can do a lot of things to your documents while using PDFelement Pro. Furthermore, here is a list of things you can do with this software;
Create A PDF File from Any Document
The software is compatible with more than 300 formats which include Word, Excel, Power point, and image files. The files that are created by using this software can be 100% accessible with Adobe Reader, Acrobat, and other popular PDF readers. Want to merge more than one file into one single PDF document? Wondershare PDFelement has got you covered in every PDF aspect! All in the PDF files can be accessed with Adobe Reader, Acrobat, and other PDF viewers. Combine several formats into a single PDF format.
Easily Edit All the PDF Contents
You can easily add, delete, or edit the text as well as the images of your PDF contents with just a click of the mouse. Wondershare PDFelement gives you the option to freely insert, delete, as well as update the watermarks. Did you think this was the end to what Wondershare PDFelement could do? Keep on reading to find out!
Convert PDF to Any Software With 100% Originality
Convert your PDF document to Word, Excel, Text, PowerPoint, EPUB, HTML, RTF files, and the images like JPG, JPEG, PNG, TIFF and etc.
OCR Digitalizes Text without Breaking a Sweat
This software includes a top-of-the-line OCR Technology that can transform a scanned, image-based PDF file into usable text again – while retaining the file's appearance.
Wondershare PDFelement Supports Multi-Language System
Users can work with scanned PDF text in almost any language, including:
English
Korean
Italian
French
German
Russian
Czech
Turkish
Portuguese
Polish
Romanian
Ukrainian
Japanese
Greek
Croatian
Bulgarian etc.
Apart from that, users that are using PDFelement can personalize their very own signatures without having to leave their PDF files. The software includes one of the provided industry-standard encrypted digital signatures that the customers can use. they can even create one specifically for their own handwritten signature.
Protect PDFs with a Password
Are you afraid that your files will be exposed to others? You can easily prevent them from printing, copying, editing, and extracting by setting permissions for your document. Therefore, by setting an encrypted password to your files you secure them and keep them in use for yourself to access.
Powerful PDF Form Templates and Editing Function
PDFelement software allows the users to create PDF Forms which include six interactive field options such as text, buttons, checkboxes, radio buttons, list boxes, and dropdown lists.
In addition to that, Users can also edit their Forms from templates. They also have the option to download PDF form templates to edit and transfer their own PDF forms with no issues at all.
Review and Annotate Save & Print
You can create an electronic copy of your file, by printing to PDF and also make it easy to store, search, and send to others for review, and keep 100% of the original layout and quality.
Here are the PC Minimum System Requirements need if you wish to install PDF element on your Personal Computer
Processor:   1Ghz
RAM:   512MB
Hard Disk:   500 MB
Video Card:   NO
Supported Software:   Windows ten, Windows eight, Windows seven, Windows Vista, Windows XP, Windows
Don't think that this software is only available on PC, you can install and/or download PDFelement on your tablet, smartphone, iPad, etc. There are two types of software that come along with the PDFelement.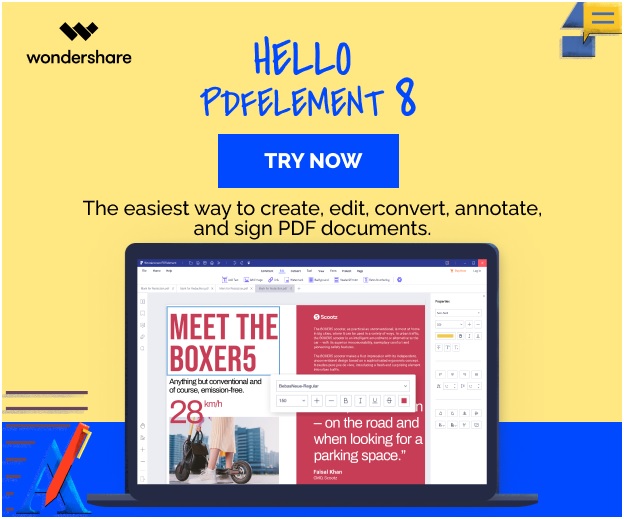 Prices and discounts for the PDF element Software
You can buy WonderShare PDFelement standard now at only $60 per year with a some sales discount or you can buy WonderShare PDFelement Pro for only $70 per year with a huge sales discount. We would recommend that you buy the PDFelement Pro which includes every feature discussed in this article
What is not offered in the PDFelement Standard Software
On the other hand, when we talk about the PDF standard Software, it does not include said features mentioned below;
You cannot use Optical Character Recognition which allows the users to transform a scanned, image-based PDF file into usable text again – while retaining the file's appearance.
You cannot scan paper into Editable PDFs unlike the PDFelement Pro
Compress and Optimize Documents
Create and edit form fields
Extract data from PDF forms
Add Bates Numbering
Save PDF as a flattened Copy
Redact sensitive information
Batch Process Documents
Archive with PDF/A format
Add digital Signature
But, by Buying the PDFelement Pro Software and you will be able to use all the features available in pro version and,
OCR
Data Extraction
Batch Process
So, what are you waiting for? Buy PDFelement Pro and check out discount on #PDFeditor and then complete your work without any troubles in just a short amount of time!
Related posts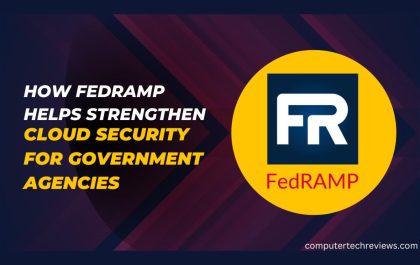 How FedRAMP Helps Strengthen Cloud Security for Government Agencies
In an age where digital transformation is reshaping the way governments operate and deliver services, cloud computing has emerged as…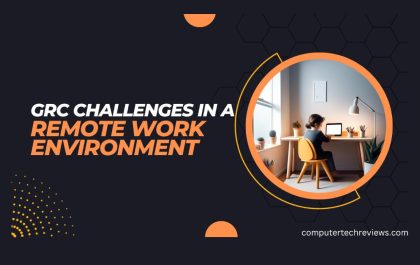 GRC Challenges in a Remote Work Environment: Navigating New Risks and Opportunities
The global workplace landscape underwent a seismic shift in 2020 when the COVID-19 pandemic forced organizations to rapidly embrace remote…