Axie Infinity made quite a splash, primarily last year when more people on the street learned about the fact that it is possible to earn by playing video games legally via NFT passive income. A new breed of game was introduced then, and AI proved to the world that this breed has the right to exist and can be commercially successful. If you're a long-time gamer like us, then you remember what games were like 15-20 years ago. They were primarily single-player games with a well-defined beginning, middle part, and finale. Just like any good book, these games tell a story, letting us become someone else. By 2010, the world still hasn't heard about NFT games. However, more and more games have started to get a multiplayer element to them. At first, the multiplayer mode was an addition to the main single-player campaign. At around the same time, online multiplayer games had their own evolution. Then came the live-service games. This is still not the NFT crypto-infused games that introduced commerce to gamers. Now, you can buy anything from cosmetics to make your characters look unique to progress (which everyone immediately hated). Do you remember the loot box controversy?
The meaning of it all
Live service games were also made to be infinitely relevant. They are structured in such a way that allows them to continue to offer new content for dozens of years in a row. All in the hopes of retaining the audience that would spend the money on loot boxes, seasonal passes, etc. And now we're finally getting to the NFT games' meaning. You see, up until recently, the game industry only changed the ways we pay for games. At first, it was the "buy and play" type of deal. Then it was a "pay monthly to play" deal. The newer option is the "you can play for free, but you will pay to enjoy it" deal. And then, at last, came the phenomenon of NFTs. And someone figured out that these unique tokens that prove that you own something very special can be used in video games. So, what are the NFT games? It's the kind of game that instead of paying to play the game, you can actually play it to earn money! How does it work? Well, it's not that simple, as it does actually require a more or less substantial investment to get started. That investment is needed to obtain the NFTs using NFT rankings or just by joining the game project that seems interesting to you. Then you play the game and do some operations on your NFT that increase your value. It could be anything the developers have programmed-from horse racing to battles against other players. Every project has its kinks. But how do you make money when you own NFT? reselling the NFTs that have become more valuable since the time you bought them.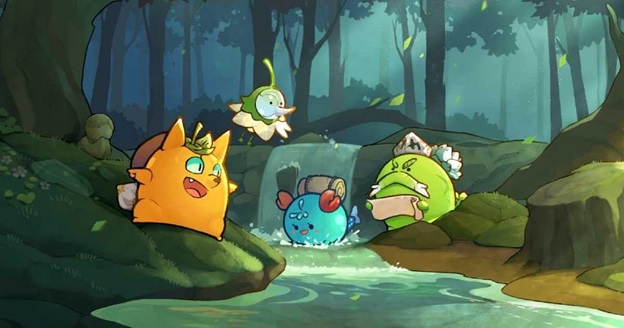 Success and failure at the same time?
Yes, it might sound a bit complicated, but the general premise is simple: with some money and time investment, you can profit by playing a P2E game by interacting with NFT game crypto. And Axie Infinity is the king of these NFT card games. It wasn't all clear sky and rainbows for the developers, though. It's important to understand what happened to this game over time to be able to fully appreciate its own path today. Since the game's release, it has experienced both an incredible rise and a tremendous fall.Despite being the largest and most successful P2E project on the market, the price of Axie coin was bound to fall over time due to a variety of factors:
The initial idea was to make the game decentralized, but this has still not been achieved.
Over 20 seasons, players have always been quick at finding and exploiting bugs to speed up the income.
The oversaturation of the axie market reduced the value of their token.
There was no way to use the tokens in any other way than for trading.
There was no marketing campaign, which made it difficult for regular gamers to even find out about Axie Infinity.
These are just a few of the reasons why Sky Mavis had big issues with the game. Some would even say that the game was destined to fail because of it all. Little did they know that the devs had an ace up their sleeve-Origin. What is Axie Infinity without Origin? an outdated game.
A secret weapon
All the Axie Infinity news was screaming about it. Origin was announced a while back when the developers were still working on resolving the more pressing issues regarding the game's economy and creating the Axie Infinity stock, which is called the Treasury. Origin was planned as more than just another update. As a result, any Axie Infinity guide written prior to Origin is obsolete!So, what is it then? You can think of it as a major overhaul of the game, or the remastered edition. You can also call it Axie Infinity 2.0. All of these definitions fit because Origin solves most, if not all, of the problems of the previous versions of the game.
Let's try and count everything it improves on:
Gameplay and battles
Cards
New items
Upgrade graphics
Mainstream features
New and improved ways to make money
Each of these improvements is massive in its own right. Everything that is tied to the gameplay and combat system is already big enough to make it into a separate update. It makes it more interesting to see your nft collection in action. Everything about combat was changed and made more engaging. From the way you position your axes to the class balance, all of this was either simplified or rebalanced to make the combat more thrilling and easier to get into. which is great for potential Axie staking. Some would say that there's now less tactical freedom. Although the battles have become quicker, which means you can win more games and make more money.
More to come
It goes without saying that the value of AXS Crypto has skyrocketed since the update went live.And don't forget, this isn't even the full release yet. We're playing an early access beta test that is only available on one platform: the PC. Once all of the bugs are fixed and the balance is tested, the update will become the main version of the game, and that's when exciting stuff will really start to happen. What is NFT gaming? It's a new genre of game, and there aren't many successful projects in this genre. This is why people that do NFT investing aren't spending their days farming Arena wins. Soon enough, it will all change. There'll be more NFT jobs tied to this game. It is possible that the biggest success for this project will come after Origin. Players who have been playing this game have had their passion reignited. At the same time, more and more gamers are starting to learn about it. And guess what? They can all come and try it for free. No NFT purchase is needed to test-drive the game. Isn't that amazing? Right now, it's just a question of time when the new version will get to its final stage. There are many more plans for Axie World as well. Origin is but a part of a grander universe.
If all of this seems like a good time for you to try out the game and learn how to make money from it (something that a lot of kids in the Philippines have been doing already), you should go to LFCARRY, where professional managers will give you a plan of action and lots of options.
Related posts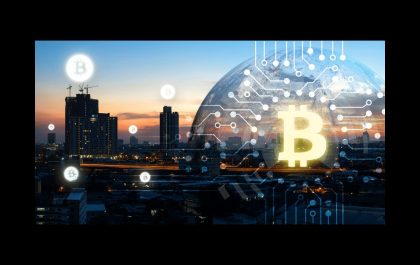 Empowering Bitcoin Users in DeFi: Harnessing the Potential of renBTC
The world of decentralized finance (DeFi) has been revolutionizing the financial landscape, providing individuals with unprecedented control over their assets…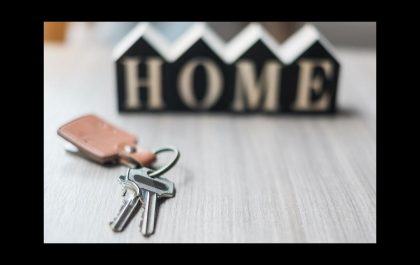 5 Tips When Purchasing Your First Home
Home ownership is a big financial commitment and there is a lot of information to take in. These 5 tips…