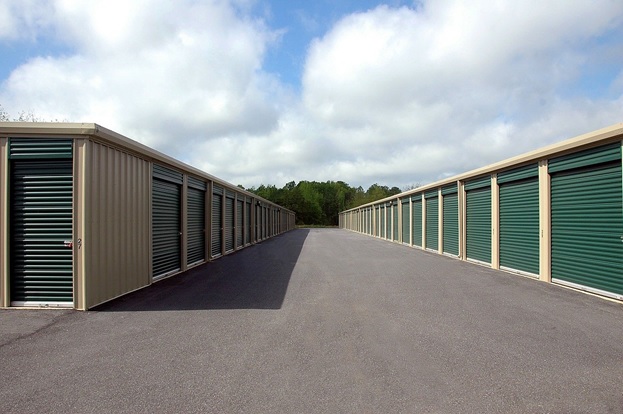 7 Ways Automation Is Transforming The Self-Storage Industry
Moving to a new place is often a hassle due to all the packing, organizing and assembling that goes into the process. It's a stressful task, to say the least. Your troubles are multiplied if your new place doesn't have enough room for all of your belongings.
Some would sell their belongings in order to get rid of them. But then you can't get rid of everything, can you?
The need to store some of your belongings off at a safe place, if you don't have enough room at home, has given rise to the self-storage industry: a renting business that rents out storage units to individuals for storage. Businesses, too, can use storage units to store items until they need to be delivered. Once a space is rented, tenants are provided with a lock and a key to their unit, which comes with the understanding that the owners of the facility are absolved of any responsibility in case of damage to the stored items.
The greatest appeal of the self-storage industry is its guarantee of providing safe storage, a development that has really been made possible only by the use of technology. Additionally, automation, which is the latest incarnation of the technological revolution, has also transformed the way the real-estate business is conducted.
Instead of hiring teams of security and logistics experts, all you have to do is to rely on fail-safe automation technology to provide the storage units with the security and logistical needs it requires.
Let's take a look at some brilliant innovations in the self-storage industry.
Complete Automation of the Operations
Self-storage units employed whole teams of staff to manage operations before automation took over. With the latest advancements in automation, we now have self storage access control systems which are systems that allow for remote management, making the on-ground managers obsolete. In small self-storage facilities, automation has taken over completely, overlooking every aspect of the operations, which has translated into more cost savings for the owners.
Keyless Entry
In the past, renting a space at a storage facility meant buying a sturdy lock and key to secure belongings. Automated access control systems have not only made efficient management possible, but it has also helped put to rest the customers' fears about theft and damage and allowed for easier access.
With a few taps on their smartphone devices, and with the help of latest Bluetooth technology, the tenants can access their storage facility anytime they want, without needing anyone in person to open up their storage unit for them.
For business owners, the keyless entry has made it easier to revoke someone's access to a specific unit in case of long-standing dues. Non-paying renters are simply blocked from accessing the storage unit unless they pay up, a scenario which would have been quite a hassle in the times before automation.
Online Ads
The online advertisement space is pushing TV and print ads to the sidelines. You no longer need to put half of your revenues into making ads or renting ad spaces. With online, for a fraction of the cost of mainstream advertising, you can let people know about your business. Areas, like social media websites, are where all your target customers gather anyway, so why waste your time and resources on cumbersome ad campaigns that not many people will see.
Remote Booking and Payment
Tied to the online advertisement option is having a smooth and efficient website for your storage business. Automating services like rental bookings and payment methods can increase your sales as well as make it a lot easier for the customers to avail services. From the comfort of their homes, the tenants can now look at a storage space online that they like and register themselves on the spot with a few clicks and taps of the keyboard.
Online Auctions
In case tenants fail to pay for their storage space, their rented space is locked and their access restricted until they pay up. However, if a tenant still doesn't pay for their space or move their items out of the unit within due time, the business is free to auction off the stored goods to prevent incurring losses on the space. Automated control systems will let the tenants know of their pending dues or notify them of the time period by which the storage unit is to be emptied. Failing to comply, the tenants will be revoked from accessing their unit.
Auctioning, too, can be done online without the need to have a physical auction or setting up stalls. Online auctions certainly save a lot of time and cost for the business and can reach out to a wider audience.
Tagging Items
Though it's not necessary, tagging stored items can add another element of security to the facility in addition to electronic locks. Tagging stored items (like in shopping centers) can help you log and keep a check on the items stored.
Whenever a tenant requires an item, they can scan it and take it out, so the system can have the updated information of how many items are still in storage. Tagging allows for better storing as well as tracking of the items in a storage facility, leading to added security, always an advantage with the customers, and updated reading of what is still in the stores.
Conclusion
Technology is revolutionizing the way we do things in our everyday life. Businesses are trying to stay ahead of each other by incorporating new and exciting technologies to provide better customer service. They are also cutting their costs by adopting these technologies as well as improving business efficiency. Automation is leading the change and transforming the shape and nature of the jobs in the market. For the self-storage industry, specifically, the adoption of automation has streamlined the workflow with innovations like smart locks and keys, online advertising, remote customer services, online auctioning, and ease of doing business. It has cut the middlemen, the managers and the manual labor and helped save costs. Businesses cannot survive without automation, in today's world, and the current technology is only barely scratching the surface of what might be possible with automation in the future.
Related posts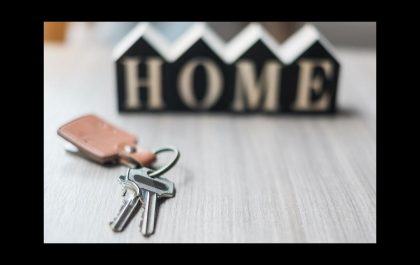 5 Tips When Purchasing Your First Home
Home ownership is a big financial commitment and there is a lot of information to take in. These 5 tips…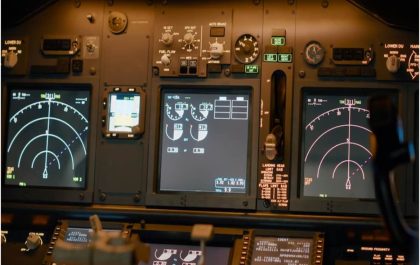 The One you Think is Most Important to Spotlight "Flight Sim Panels"
Flight sim panels are hardware devices that replicate the controls and instruments of a real aircraft cockpit. They can be…