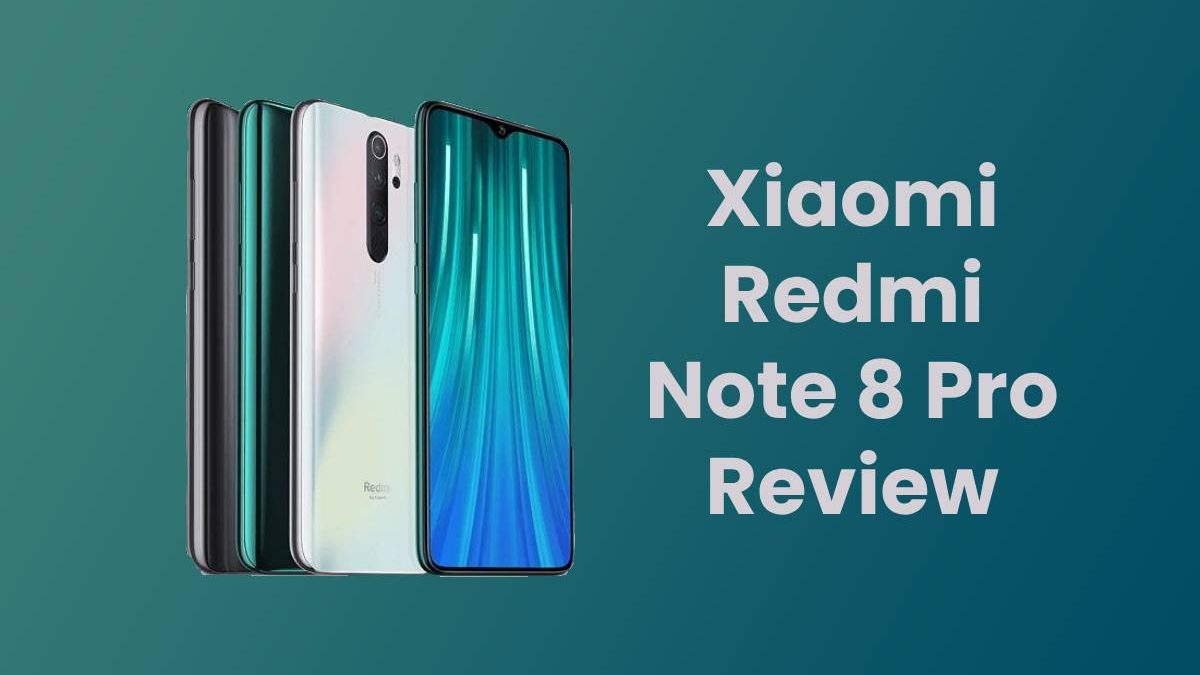 Xiaomi Redmi Note 8 Pro Review
As we go farther and farther into the twenty-first century, electronic devices have become more and more common in our lives. It is even getting to the point where we have become dependent on technology.
For better or for worse, this is the world we live in. At this point, some electronic devices have become necessities instead of luxuries. From being able to find where you need to go in a quick and easy manner, to being able to receive important information, to possibly even saving someone's lives with a single phone call, cell phones have fallen front and center in our technologically driven lives.
Now, of course, just like everything we humans have invented, they have their good and bad sides. Some people might use them to get their Intertops poker bonus for some at-home entertainment, or pass the time by scrolling through Instagram all day, or – to the "bad" site…goof around during class.
Despite this, the tremendous benefits that cell phones and technology have given us are undeniable. But, where am I bringing this? Why am I going on this long tirade about cellphones and technology?
This is because, as these devices have become more and more necessary, the prices of such devices have also gone up and up. Flagship cell phones from Apple and Samsung can cost over a thousand dollars.
That is why I'm here to talk about the larger area of budget cell phones. Phones that won't break your bank, but will do everything you could want them to. Specifically, I am going to review the Xiaomi Redmi Note 8 Pro.
Overview
When you receive the phone, it will come in a rectangular white box. This will contain the phone, a case for the phone, the charger, a manual, a warranty card, and a pin to open the SIM tray.
When it comes to the phone itself, it is a very sleek design that will make you disappointed to have to cover it with a case. It comes in 3 different colors. Blue, black, and white. These colors all have a pearlescent look to them and shine a separate color in the light. I personally have the white variety, and it shines a pinkish-red in the light. Although, some parts of it seem to look blue.
As for the layout of the phone, the speakers, headphone jack, charging port, and microphone are all located on the bottom of the phone. On the right side when looking at the screen are the volume rockers and the power on and off switch.
On the front of the phone, it features a teardrop bevel for the selfie camera and a small LED light that flashes to inform you of new notifications. Just above the bevel is the second speaker for phone calls and such that is meant to be held to your ear.
On the back, you will find the three back cameras and a fingerprint sensor on a raised black 'platform' on the back of the phone. Underneath that, it sports some text, and at the bottom of the phone, it has some legal garb and the Redmi logo.
Also on the back are two more things. To the right of the raised black platform for the three back cameras is an LED flashlight, and a depth sensor. Both of these are flush with the back of the phone.
Software
The Xiaomi Redmi Note 8 Pro runs the Android operating system and Xiaomi's interface called "MIUI." MIUI sports a rather stock android feel, and I find it to be very smooth and good looking.
Currently, the phone only supports Android 10 and has not gotten an Android 11 update. However, it is currently running MIUI 12 and seems to continue being updated by Xiaomi. The phone is over a year old by this point, and I haven't noticed it slowing down, or stuttering even under load.
Despite this, it does seem to heat up rather a lot when doing intensive tasks. I've found this mostly when doing things such as playing games, or using the phone for a long period with many tabs open.
However, during normal everyday use, the phone seems to stay cool, and I have not had any problems with it. This will be a personal choice for you. It has more than adequate hardware for gaming, but if you like to game a lot, you may prefer to look elsewhere.
Display
The Xiaomi Redmi Note 8 Pro sports very respectable hardware, and will be more than adequate for most people's use. As I said before, it may not be perfect for gaming, but it will chew through everyday use like it's nothing.
To start, the Xiaomi Redmi Note 8 Pro sports a 6.53 inch IPS LCD display at a resolution of 1080 x 2340 pixels. This gives the display a pixel density of about 395 pixels per inch. On this display, I find this gives things a crisp enough look, and I have never personally taken issue because of the display's resolution.
However, the thing that may discourage some people is the LCD display. LCD, or Liquid Crystal Display, has some disadvantages to modern AMOLED displays.
The main drawback to LCD displays is power consumption. LCD displays are always 'on' in a certain sense. They have a backlight that lights up the display showing colors. This has the negative effect that even when your screen has a dark background it will still consume power in those areas.
The second negative to an LCD display is the color quality. This is, however, somewhat subjective. Despite this, AMOLED displays in my opinion have a nicer look. The fact that black areas on the screen are just turned off makes the blacks more black and sharp than an LCD could ever be.
It also used to be however that LED displays wouldn't have as great bright colors as LCD. LCD displays used to be brighter, and whites looked 'whiter'. Nowadays, however, this is a non-issue. Technology has advanced enough where there is no benefit to having an LCD display rather than a nice LED display.
The last thing I will say about the display is that it sports Gorilla Glass 5. This is a wonderful technology. Gorilla Glass 5 is very durable and scratch-resistant. I have had my phone for over a year, and don't have so much as a noticeable scratch on the screen. And this is without a screen protector!
Hardware
In terms of the internal hardware of the Xiaomi Redmi Note 8 Pro, it sports a Mediatek Helio G90T chipset for the CPU. This is an Octa-Core processor and will be able to handle almost anything you might need.
In addition, the phone sports a Mali-G76 MC4 graphics board. This along with the CPU will be able to run most games you might like, however, some modern games may have a bit of stutter. The phone will also most likely heat up quite a bit.
For RAM, or Random Access Memory, the phone comes in two varieties. It can either be 6 Gigabytes or 8 Gigabytes. With this, the 6GB version can have 64 or 128 Gigabytes of internal storage. In contrast, the 8GB version comes in only 128 or 256 Gigabytes.
In terms of battery and charging, the Xiaomi Redmi Note 8 Pro sports a beefy 4500 mAh battery. It also comes with 18w fast charging. Both of these things have been wonderfully convenient for me.
I have heard some reviewers say that they didn't like how thick the battery made the phone, but for me, I found it to be plenty sleek. Besides, the wonderful battery life more than makes up for any amount of inconvenience it may get from being a bit thicker to accommodate the battery.
For instance, I recently went on a two-day overnight trip. I brought my phone and started the first day at one hundred percent. I was using it quite often during the trip, and I even forgot to charge it before I went to bed.
It wasn't until I got home from my trip that I realized I was still on 30 percent battery life! Indeed, I didn't do anything super-intensive like video calls, gaming, or movie streaming, but I was still rather impressed with this.
And, in addition to all of this, the phone is already over a year old! I have heavily used this phone during that year. Watching videos, texting, video calling, regular calling, emails, movies, even a bit of gaming, you name it! I have been thoroughly impressed with how the battery has held up.
Almost like a little cherry on top of this delicious bowl of ice cream, is the 18w fast charging. There have been many times where I have forgotten to charge my phone before a busy day. So, I have to set it to charge in the morning before I leave, and have it charge during the hour until I leave.
During this hour, I have been able to have this phone go from almost dead to nearly full. Compared to many regular electronic devices I've had in the past, this is immensely quick. This fast-charging could definitely save you if you needed some juice in a pinch!
Cameras
To keep it somewhat short and sweet, you won't be using these cameras for professional photography. If you want to do that, buy an actual professional digital camera.
After getting that out of the way, I will say what it is good for. The front-facing 20 MegaPixel selfie camera I have found to be great if you want to just take some pictures with friends. It will capture the detail well enough, and I find colors to be rather real to life.
On the back of the camera, there are three lenses. One is the main 64 MegaPixel camera, the second is the 8 MegaPixel ultrawide lens, and the third is the 2 MegaPixel macro lens.
I find that the 64 MegaPixel camera looks great! It captures immense detail, and the colors look superb. I do have to say though, that it can look a bit strange sometimes, as it seems to over sharpen the images. This can make some pictures seem a bit 'wrong'.
In addition to 64 MegaPixel pictures, the phone can also take smaller more standard pictures, and they also look great. I've used it for taking pictures of friends, pets, and flowers, and they all seem great if there is enough light.
For the macro and ultrawide lenses, they are exactly what they sound like. The ultrawide lens is similar to the standard pictures but wider, and the macro lens is used for very close up pictures. Personally, I don't use either, and I think the 64 MP lens is great for closeups also.
Finally, when shooting video, the phone supports up to 1080p at 30 FPS. This looks crisp enough, though the stabilization leaves something to be desired. It also seems to have the strange sharpening problem, and in bad lighting, it can look strange.
Connectivity
The Xiaomi Redmi Note 8 Pro supports Bluetooth and a 3.5mm headphone jack for sound. It also comes with a USB type C port for charging. The wifi and cellular connectivity are great so long as you are in an area with a signal.
I currently use 4G, and it works great. With the up and coming 5G, the Xiaomi Redmi Note 8 Pro will not support it. It simply does not have the hardware.
One last note for connectivity is that there is support for NFC, or Near Field Communication. So, if you have NFC cards for a bus or banking, you will be able to use them with your phone.
Sound
Finally, we come to sound. The phone supports a powerful bottom facing speaker and a 3.5mm jack for connecting headphones. In addition to this, the phone supports Bluetooth and Bluetooth headphones. There is also another speaker at the top of the phone for calls.
When it comes to the two speakers, they both sound rather nice. During calls, the other person's voice sounds nice and clear, and It does not seem to be distorted.
When it comes to the bottom speaker, it is also nice. The sound is clean to my ears, but its position can lead to distortion. Since it is not facing you, you will most likely have to reflect the sound off of something like your hand or an object to hear it best. This might distort the sound quality.
Finally, we have the microphone. It is located on the bottom of the phone, and I find it to be rather good for a phone. I sound clear when I've recorded myself, and I've never had anyone complain about the audio quality based on anything but a connection issue.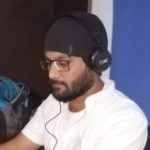 Kamran Sharief
I write about technology, marketing and digital tips. In the past I've worked with Field Engineer, Marcom Arabia and Become.com. You can reach me at kamransharief@gmail.com
Related posts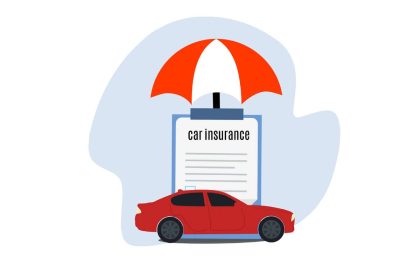 Is Zero Depreciation Car Insurance Worth the Investment?
When it comes to safeguarding your vehicle, insurance stands as a pivotal consideration. Among the multitude of insurance options available,…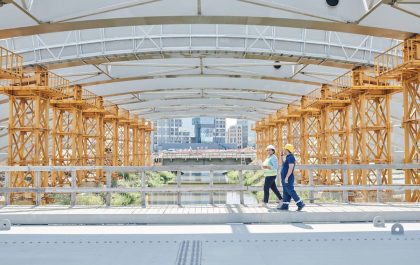 Streamlining Construction Projects with Managed IT: A Game-Changer for Efficiency
In the fast-paced world of construction, efficiency isn't just a buzzword—it's the cornerstone of success. Imagine a world where project…