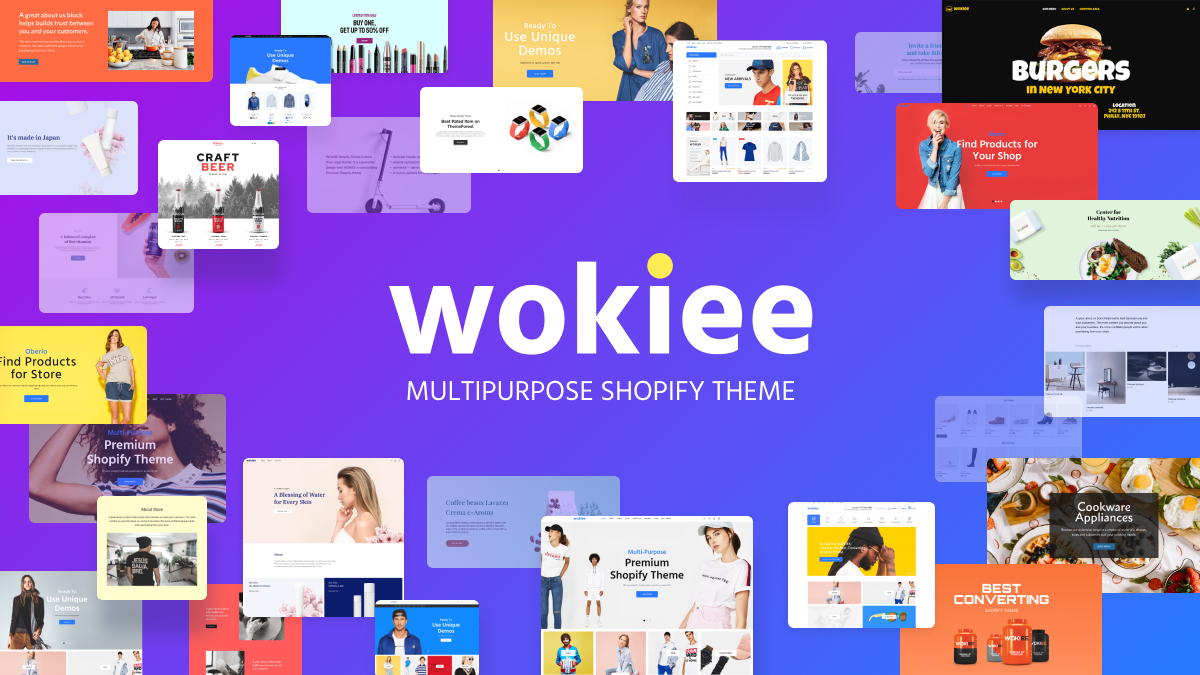 Your search for the best multi-purpose theme is over because Wokiee is more than a theme. Likewise, suppose you prefer a website design that's attractive, catchy, creative. In that case, Wokiee is the best option available for your next Shopify store.
From a designer and client perspective, Wookie's designers have included responsive UX. In addition, you will get a variety of layouts and styles and the ability to create custom arrangements.
Since you know that the best e-commerce theme is all about a powerful content management system (CMS). More so, you'll be able to build a store without spending too much money. All in all, it enables you to control your store with the CMS more easily.
What Is CMS?
A content management system (CMS) allows you to manage the content of your website, including images, videos, products, and much more.
Wookie – Main Features
Following are the main reasons/features that push you to click that purchase button.
Mobile Responsive Design:
Nowadays, people love to shop on mobile as compared to desktop, which increases the mobile traffic. Therefore, the developer has kept keen attention towards the mobile responsiveness of the theme. Also, you'll experience a self-created mobile view for almost all layouts.
Performance:
The tendency is to follow the principle mentioned above. Since mobile traffic is increasing daily, the creators place weight on mobile performance. Although Wookie offers excellent customization tools, you can develop a mobile mode for faster performance and keep the user engaged.
Amazing Admin/Control Panel:
To control your Shopify store, its developers incorporate a powerful admin panel to make the design more accessible. At the same time, you will experience an incredible Shopify control panel to customize your content at will.
A vibrant combination of colors and block designs makes Wookie the perfect choice for your next Shopify store.
Further, to get the full attention of a user and attract more traffic from SERP to your web store, the developers include all essential elements to boost your business.
Pop Up:
The theme allows you to create attention-grabbing pop-ups for exclusive sales and shopping deals.
Multiple Page Layouts:
There are over 21 layouts and unique skins, which will turn your website visitors into your loyal customers. You'll also find every design to suit your niche in this theme, so you'll have everything you need as a business owner.
Among the layouts, all have one thing in common: "high quality."
The multi-layout capability means, if you've chosen an electronics theme and the niche you are targeting is fashion, don't worry! You are good to go! All of these themes are created to support any eCommerce store.
Wookie Theme Team Support:
If you face any problem while installing the theme or your website is down, don't worry! A 24/7 team has your back. In addition, a genius team will kill all errors of your website to get it back to working conditions.
Ecommerce Features:
The best theme for Shopify and Ecommerce provides an eight shop page layout. It enhances the UI and shows your product in a better manner. Additionally, the 8 product pages allow a visitor to see every aspect of the product before making a transaction.
Also, you'll get to see some other essential features, and we've included some of them below.
Wookie comes with a set of Mega Menu that allows you to manage the desired menu easily. Also, you can view a Demo of this feature.
With this all-in-one multipurpose theme, you can easily integrate media such as 3D designs, YouTube videos, and other platforms to your product pages for more clarity of your product.
Keeping the mind that a great start to any website attracts more visitors, the developers created an easy-to-customize section for the banners.
Ajax Filter, Filter, and Load More Buttons:
This allows your site's users to review live search results without having to reload the page. It also increases search speed and is more sensitive than the standard search bar.
Using the filter option means that the page doesn't have to be reloaded every time the product is filtered. And, you might be aware that changing pages every time can be tedious.
Finally, the load more buttons allow customers to look at additional products without loading a new page, which increases the chance of making more sales.
The lookbook feature allows you to create sets of similar products in an order. After that, you can offer them to customers to choose the whole package, which increases the chance of getting more leads.
Pricing:
Till now, Wokiee offers two licenses:
Regular License: $99
Extended License: $1750
With a regular license, you can create a single website for yourself or a client. Content can be accessed for free.
Alternatively, the Extended License allows for the creation of a single website for your business or client. However, you can charge those who wish to access the content.
In conclusion, this pricing includes Wokiee Multipurpose Shopify Theme 6 months of support. However, if you want to extend the support, you will need to pay some extra money for both regular and extended licenses.
Related posts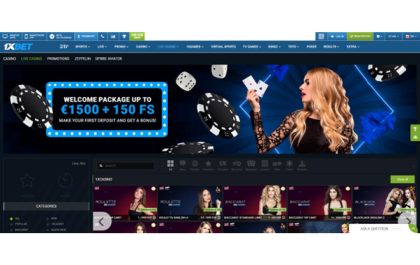 Go to 1xBet and play live casino
You should visit a specialized platform and create an account there to immerse yourself in the atmosphere of gambling. You…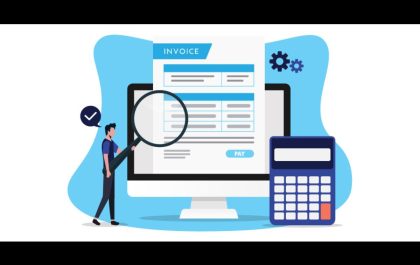 How To Manage Your Inventory With Billing Software?
Running a profitable business depends on effective inventory management. It may optimise cash flow, cut costs, and raise client satisfaction…