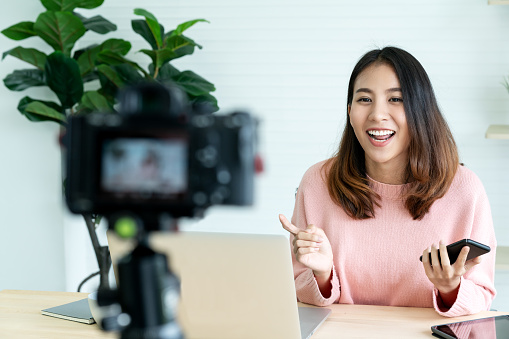 Influencer marketing is a type of advertising that focuses on employing important influencers to motivate a target audience's behaviour. Utilizing the influencers' online presence, such as their social media followers, can achieve this. By collaborating with an influencer marketing agency, you can make sure that your company engages with the appropriate social media platforms and influencers. You can learn influencer marketing by doing an online social media marketing course.
There are a few reasons why influencer marketing has become such a well-liked social media strategy.
The first is that influencers can now reach a huge audience more easily thanks to social media. There is a wider pool of potential customers available to be targeted as people spend more time on social media. Influencer audiences are very engaged and receptive to brand and product recommendations, which promotes website traffic and conversions.
Additionally, customers are putting more faith in the advice of influencers. Within their specialised domains, influencers are regarded as professionals. They have taken the effort to comprehend their specialty, the pertinent trends, and what their audiences appreciate. As a result, an influencer and their audience now have a solid sense of trust in one another. Brands may exploit this trust to entice customers to discover more about them, go to their website, buy something, download something, and more.
Last but not least, companies can utilise influencer marketing to target particular demographics like millennials, parents, or Generation Z. More specialised influencers will have a hyper-targeted audience base, whilst some influencers' followers will span a wide spectrum of demographics. Typically, these audiences are the most interested in and receptive to influencer marketing.
Also Read: Best Digital Marketing Courses In Delhi
How can companies begin utilizing influencer marketing?
Before implementing influencer marketing, organizations must complete a few tasks. They must first decide which influencers to collaborate with. Second, companies must produce content that influencers may distribute to their audience. Finally, companies must monitor the outcomes of their influencer marketing programs and revise their plans as necessary.
Before using influencer marketing, firms need to take a few factors into account.
Working with an influencer marketing agency should be the first thing that businesses think about. An influencer marketing firm will have the know-how to assist companies in identifying the best influencers and producing content that appeals to their audience. Agencies can also assist firms in tracking the results of their campaigns and making adjustments as necessary. Influencer marketing agencies may assist brands from beginning to end, from creative proposals to briefing and campaign reporting.

Budget is the second factor to think about. Influencer marketing expenses range widely. While some companies only spend a little sum on influencer marketing, others spend a great deal more. Businesses should adjust their influencer marketing expenditure to fit their unique objectives. For instance, a company will probably require less funding to launch a one-time influencer marketing campaign than to develop a long-term influencer marketing plan.

Brands should ask themselves a few questions to clarify their goals before beginning any influencer marketing effort or contacting an influencer marketing service.

What objectives do we have for influencer marketing?

Do we want a one-time campaign or a long-term influencer marketing strategy?

 What kind of influencers are we looking to collaborate with?

What kind of content should influencers share with their followers?

How will we monitor the effectiveness of our influencer marketing initiatives?
Brands can clearly define their goals for a campaign or plan involving influencer marketing by providing answers to these questions. If they approach an influencer marketing agency with a defined strategy in place, they will be able to give the agency a clear brief, which will aid in all subsequent actions. An online digital marketing course is best if you want to learn how influencer marketing works along with other social media marketing techniques.
Author's Bio


Karan Shah
Founder and CEO at IIDE

Karan Shah is an Edu-preneur, Tedx speaker, Harvard alumnus specializing in eCommerce, and the founder of IIDE – The Digital School.

He is a reputed author on the topics of education, digital marketing, and Ed-techs. Over the years he has penned a plethora of articles in leading news outlets such as Entrepreneur, BusinessWorld, Education Times, and Youth Magazine to name a few.
Related posts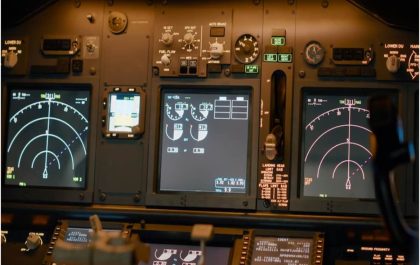 The One you Think is Most Important to Spotlight "Flight Sim Panels"
Flight sim panels are hardware devices that replicate the controls and instruments of a real aircraft cockpit. They can be…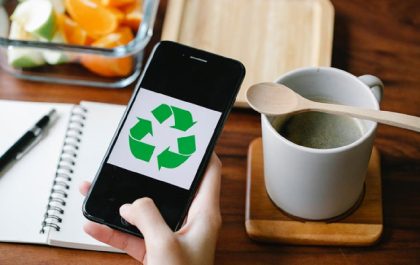 6 Great Apps for a More Eco-Friendly Sustainable Life
In the age of technology, sustainability is more than just a buzzword. With growing concerns about climate change and environmental…