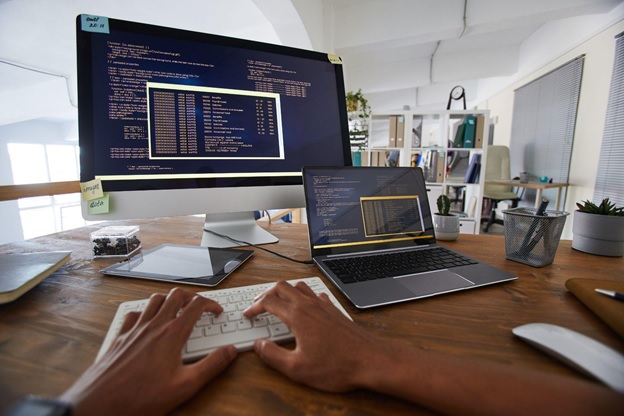 Why do Developers Choose Shopify for Ecommerce Business Startups
Are you eager to start up your very own eCommerce store?
Are you unsure of which eCommerce store development platform to host your online retail store?
If you have no prior eCommerce store development skills and you do not know where to start with building your online store, you should know now that there are professional eCommerce developers that you can hire.
As a startup online business, you should also know now that the most commonly used eCommerce store development platform that professional eCommerce developers use is shopify integration.
But why do eCommerce developers choose Shopify to build eCommerce stores for clients? – This is the question that this guide seeks to answer.
However, we begin with a brief description of Shopify to educate the uninitiated. We then explain why Shopify is a preferred eCommerce store development platform for developers looking to build online startup businesses. This is then followed up by highlighted reasons why you should hire Shopify Developer for your startup eCommerce store.
What is Shopify?
Simply put, Shopify is a web-based platform that offers developers a variety of eCommerce store development solutions. These include useful functions, features, and tools that they can use in building fully functional and efficient eCommerce retail shops.
Shopify is a safe and highly secure eCommerce platform with a simplistic, intuitive, user-friendly interface. Shopify allows startups to market and sell their products to possible buyers from all over the world.
Shopify provides developers with an built-in online editor that enables developers create truly personalized and custom eCommerce online businesses. Shopify offers integrated language support that allows you to host your store in a number of foreign languages.
As a matter of fact, there are over 500,000 eCommerce businesses currently operating under the Shopify eCommerce platform. These businesses are also spread across more than 170 countries making Shopify one of the top global eCommerce store development brands.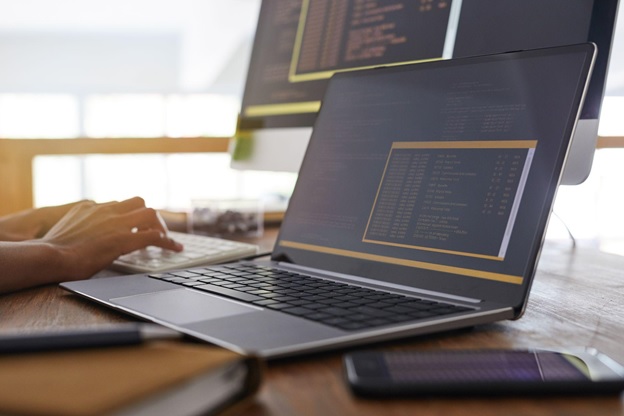 Why is Shopify a preferred eCommerce Business Startup Platform?
Many owners of eCommerce business startups are keen to hire Shopify Developer to build and host their online retail store on Shopify for the following reasons:
#1. Shopify offers built-in Marketing Features:
Unlike other eCommerce store development platforms, Shopify offers built-in marketing features and tools. These functions allow developers to include exquisite URLs, page titles, meta titles, and also brief descriptions. Developers can also enable (make visible to visitors) or disable (make invisible to visitors) specific web pages in your Shopify online store if need be. With these built-in marketing features, the visibility of your online store can be optimized in order to reduce operation costs, increase your leads, conversion rate, customer base, and profit margins.
#2. Shopify offers Hosting Options:
It is one thing to build a startup online business, but another thing to have the online retail store hosted. But with Shopify, hosting your startup business is a breeze with different hosting options to choose from. Shopify is also a cloud-based eCommerce store development platform that guarantees database safety and security. Developers and owners of Shopify stores can access their retail business from just about anywhere by simply providing their admin login information while on the Internet. There will be no need for a new device setup if you want to access your Shopify store on a device different from the one used in building, hosting, and launching the Shopify online store.
#3. Reliable Technical Service Support:
Developers prefer building startup eCommerce businesses on Shopify because of their highly reliable technical service support system. Shopify offers 24/7 support via a variety of communication methods. Developers and owners of eCommerce startup businesses can reach the support team of Shopify through email, phone call, live chat or by a ticketing system after submitting an enquiry form. The technical service support of Shopify is also very responsive and quick to resolve glitches, bugs, or any other reported issue with an online store.
#4. Speed, Safety, and Security:
Shopify provides developers with speed, safety, and security. These are three very important needs for any online store. Shopify uses advanced firewalls and 128-bit SSL encryption technology in ensuring that outsiders cannot hack into the admin (backend) of online retail stores. Visitors to a Shopify store do not have to worry about any sluggishness in the opening of the store pages and features. This is also a great marketing tool as a fast retail store will increase conversions, customers, and margins.
#5. Availability of Advanced Tools:
Developers will have no problem customizing your online store to meet your needs. Shopify offers advanced developer tools that can be used by a competent Shopify Developer to build a unique startup retail store. Shopify offers plugins that can be downloaded, installed, and customized to your taste. In addition to this, Shopify provides business reports and inventory management for a complete developer and user experience.
Why you should Hire a Shopify Developer
Apart from the highlighted reasons why developers prefer building and hosting startup businesses on Shopify, here are some other reasons why you should hire Shopify Developer.
Shopify is cost-effective: Shopify is an affordable eCommerce store development platform. Shopify also has a comparably lower cost than many other similar eCommerce development platforms. A monthly fee is paid by owners of Shopify stores and keeping your costs low is essential to the success of your startup business.
Aesthetic User Interface: The User Interface (UI) of your Shopify store is aesthetic, very attractive, and appealing to visitors. Developers can customize your store to meet your need for fora visually stunning store that will attract more visitors and hopefully increase sales.
Availability of effective SEO tools: The marketing of your Shopify store is very important if the store is to succeed. To this end, Shopify offers advanced analytics and SEO tools for your online store. This helps you to analyse the way visitors and customers behave when they visit your store. You will know which of your product(s) is being searched for the most amongst other things.
In Conclusion
Shopofy offers a safe, secure, speedy eCommerce platform with hosting options and a great technical service support system. You have advanced features and marketing tools to provide a pleasurable online store and user experience.
Shopify also provides many other SEO and marketing integration tools including; social network integration, coupon engine, store statistics, discount codes, custom gift cards, and targeted email marketing.
Huptech Web is your go-to eCommerce business development company if you want to hire a professional Shopify Developer today. All our Shopify developers are skilled, well-trained, and experienced in building customized eCommerce startups. You can reach us now for more information on how we can help build, host, launch, and manage your Shopify store.
Related posts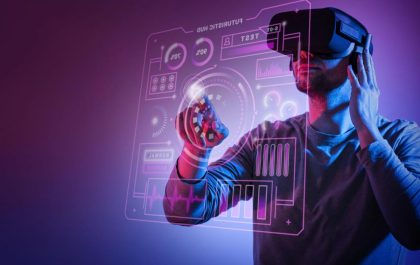 Top 10 Business Tech Trends of 2023
For organizations to succeed in the fast-paced world of technology, being ahead of the curve is crucial. Staying current on…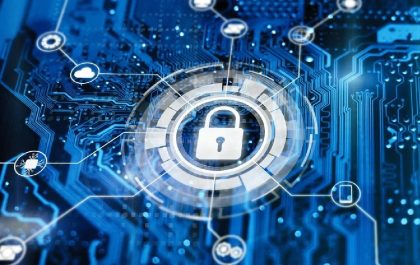 Cyber Security Behind NFTs: Are You Safe?
With the rise of cryptocurrencies, we've seen all kinds of digital assets hit the market. NFTs were a craze a…