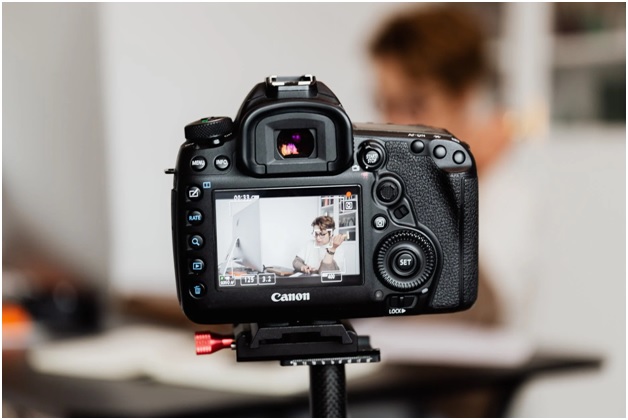 Video Marketing Tips
Video marketing can drive tons of traffic to your ecommerce website, engage your audience, and entice them to buy your products.
93% of marketers even say they've acquired new customers because of a video posted on social media.
However, using videos for your marketing efforts is more than just embedding a Facebook video on your WordPress website.
You need the right approach and tools to optimize your video marketing strategies and get the best returns.
Learn these five tried and tested video marketing tips to boost your ecommerce sales.
1. Establish your goals
Without setting clear objectives, you could be wasting your marketing resources on creating videos that don't help you get your desired results.
Do you want to use videos to increase your subscribers, engage audiences to boost social shares, or educate them about your products to improve direct sales?
Answering these questions helps you identify the right approach, including the metrics to measure your video marketing efforts' performance.
Do you want to establish your brand as an industry authority? Then you can publish videos that help your audience build, launch, and grow a profitable online store.
Or if your goal for a specific video marketing campaign is to raise brand awareness, create content that showcases your product's value.
BarkBox's video about the Best Toys Ever is a great example of this.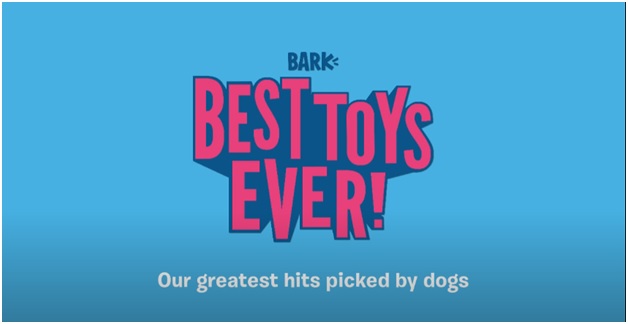 The video showed actual dogs playing with the brand's best-selling toys. It's a fun way to catch your audience's attention while displaying the benefits viewers can get from your products.
It also shows a bit of your brand's personality. This helps your audience know you more, fostering trust between you.
Establish your goals to help you find the right video marketing strategies, content, and tools that draw in sales for your ecommerce business.
2. Choose the optimal video length
If your videos are too long or short, they might not properly convey your message to your audience.
You could miss out on engaging your viewers and sales opportunities.
However, the ideal video length depends on the type of marketing video and what your audience responds to best.
Follow these video length best practices.
Capture your viewers' attention quickly. Include the crucial part of your message within the first quarter of your marketing videos.This tells your audience quickly the benefit of watching your videos.
It also ensures you get your message across even if your audience only makes it halfway through your videos.
Keep it short and crisp. 66% of viewers prefer watching short videos to learn about products and services, and only 25% will finish an entire 20-minute long video.
These stats show general audience preferences when it comes to marketing video lengths. Make your videos short to sustain audience interest.
Perform A/B tests. Use tools such as Wistia to compare two different versions of the same video.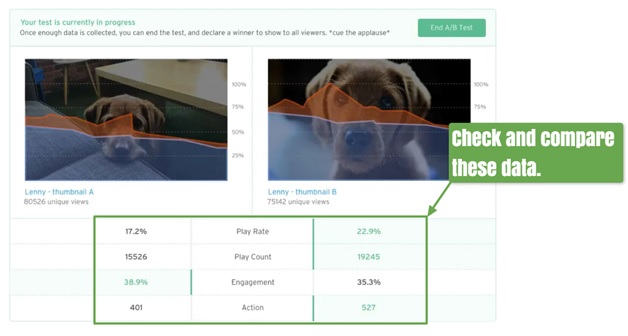 The tool helps you check the stats for which thumbnail, video length, etc. get better play rates, engagement, actions, and more.
If you're new to video marketing and don't know a ton about optimal marketing video lengths, check out reliable posts online, such as a YouTube video editing beginner's guide and other comprehensive resources.
3. Create different video types
Videos are excellent formats to break monotonous content descriptions. They can also convey information in a more interactive way than your images.
Create various marketing videos, from explainer videos to tutorials, that help your audience understand your products better and encourage them to act on your offer or purchase.
Consider creating these different kinds of marketing videos.
Videos that tell stories and evoke emotion
Good storytelling translated in your marketing videos can arouse your audience's emotions, making them relatable.
Use videos with emotional content to help you create a powerful brand image as well.
Tell stories that contain a strong message or entertainment value to appeal to your audience's emotions.
This prompts your audience to share your videos, increasing your brand's exposure, and making the customer experience more memorable.
Interactive video ads
Make interactive content to show customers your products' unique value and provide them with distinct brand interactions.
Doing so helps your business stand out from competitors, which can prompt your audience to patronize your products.
Take inspiration from the Boursin® Sensorium 360 Virtual Reality Experience.
The video allows viewers to change the camera angle as they go on a roller coaster-like tour inside a refrigerator.

It's a fun and interactive way to promote your products and provide engaging experiences for your potential customers.
Additional tip: Find the best ecommerce platforms that let you easily embed your marketing videos.
4. Include a call-to-action (CTA)
You could publish highly-engaging content, but without a CTA, you'll miss out on boatloads of conversion and sales opportunities.
Tell viewers what to do and where to go next along with your marketing videos by including a CTA. This helps you convert your viewers into paying customers.
Add it verbally within the video or the description section the way Warby Parker did with their CTA.

Make it easy for your audience to purchase or convert by including clickable links at the end of the video that takes them to your landing and product pages..
CTAs are vital to your ecommerce marketing strategies because they help compel your audience into converting and buying.
Include CTAs in your marketing videos to help drive ecommerce sales.
5. Publish videos across various platforms
Get maximum returns for your marketing videos by sharing them on various platforms, including your website, social media networks, and others.
This helps widen your reach, allowing you to engage with more audiences.
Repurpose videos to feature them on your site and include them in your email marketing campaigns.
For instance, to help you drive more website traffic, publish a "How to" blog post and embed a video that shows a summarized version of your content.
Another strategy is to feature your product demos/videos on your product pages.
Use marketing project management software to help you stay on top of your content creation and publishing.
Doing so streamlines your video marketing and other campaign efforts, and ensures you don't miss any deadlines for publishing content.
With this, you'll generate the best ROI and sales for your ecommerce business.
Final thoughts
The video marketing strategies mentioned in this guide are just the tip of the iceberg.
Use the tried and tested methods in this guide to create videos that promote your products, educate your viewers, raise brand awareness, and engage with your audience.
Related posts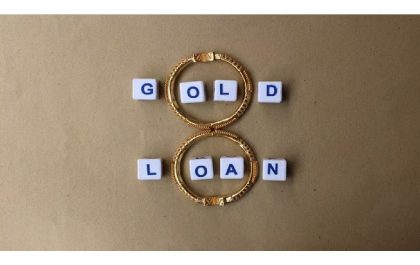 Benefits of Using a Gold Loan Calculator
Are you looking for a convenient way to secure a loan without sacrificing security? A Gold Loan Calculator can provide…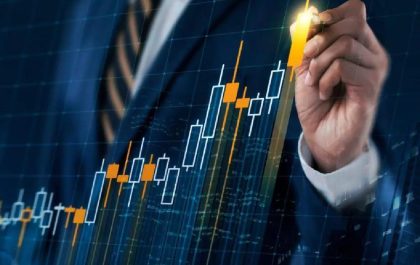 TechBerry Review: A New Way Of Social Trading
From the recent coronavirus outbreak that we just experienced a few years ago, one can learn how important it is…