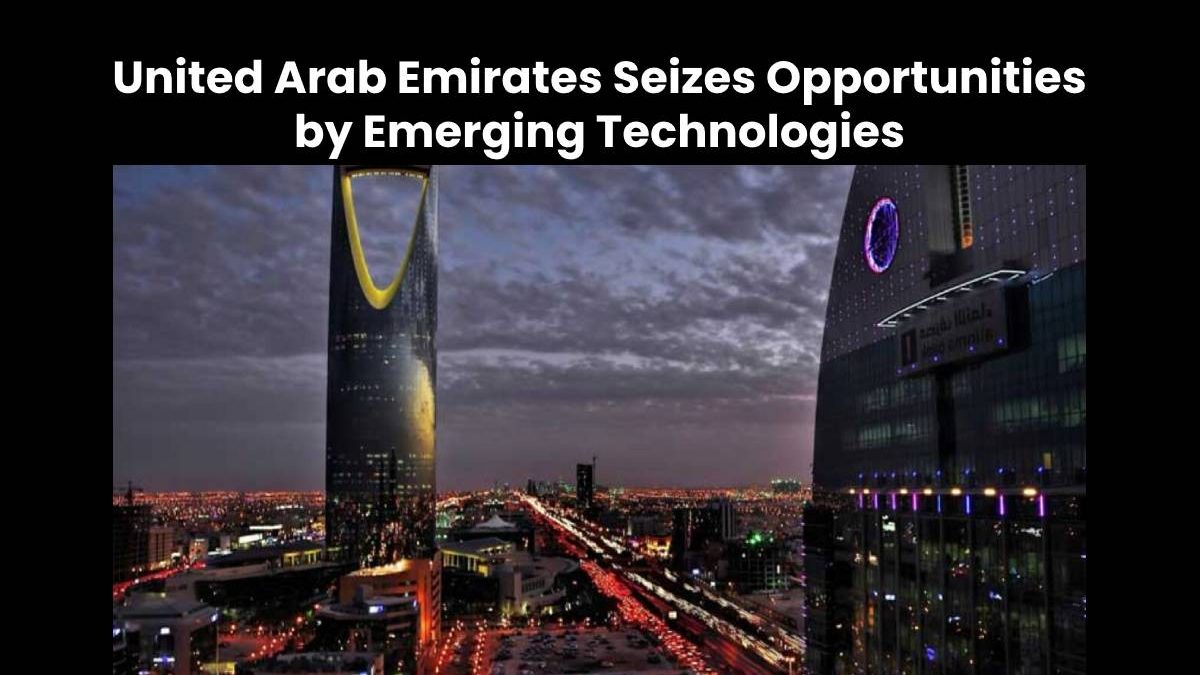 United Arab Emirates Seizes Opportunities by Emerging Technologies
Emerging technologies, such as the Internet of Things (IoT), artificial intelligence (AI) and blockchain, has grown at breakneck speed. The many restrictions imposed on the public by the COVID-19 pandemic has deviated attention toward emerging technologies.
It cannot be denied that the pandemic has perpetrated a change in the way people live, work, play, shop and socialize. It has pushed companies worldwide to innovate to keep up with this sudden change, shifting the focus from traditional business growth to a more creative way of development that will cater to the pandemic-adapted public.
Many countries have been on the cautious side in dealing with these new technologies and products, such as digital currencies and assets that are built on blockchain, working hard to find ways to regulate them.
On the other hand, the United Arab Emirates (UAE), has not been afraid to fully embrace these emerging technologies and capitalize on being one of the pioneer adapters. And this is why blockchain in the UAE is flourishing, with the emirates of Dubai and Sharjah leading the way.
The Emirate of Sharjah
The UAE is approaching blockchain as a new industry that is rapidly growing. And in order to support it, the desert nation is developing and utilizing blockchain-based solutions and ensuring that its citizens are educated and equipped with the skills to be able to join the blockchain workforce.
Blockchain has provided an efficient solution within the education sector by recording all of the citizens' academic credentials on a public and scalable distributed ledger. The University of Sharjah has formed a partnership with the Bitcoin Association to develop a blockchain-based academic certification and accreditation platform.
"With a firm mandate from the government to build and implement world-leading blockchain technologies for the benefit of all of its citizens, UAE represents one of the most forward-thinking and innovative destinations for blockchain and data technologies globally," His Excellency Mr. Jimmy Nguyen, Founding President of Bitcoin Association, said when the partnership was made official.
"We are very excited and pleased with the partnership with a premier institution in the UAE such as the University of Sharjah to develop an innovative solution that can help current and former students in the UAE and across the world to enable fast verification of their academic and professional credentials, plus prevent fake certificates circulation," Nguyen added.
The signing of the research and development agreement between the University of Sharjah and Bitcoin Association is in line with the proposal of the Federal National Council (FNC) to enact a federal law that will fine up to one million dirhams and imprison for at least three to 24 months anyone who uses falsified education certificates for employment.
Bitcoin Association is a Switzerland-based global industry organization that advances the adoption of the BSV blockchain, the largest public blockchain that is capable of limitless scaling. At present, BSV blockchain is already capable of mining 4GB data blocks at 50,000 to 100,000 transactions per second (tps) with an average fee of $0.00105 per transaction.
Popular blockchains BTC an ETH, which are both unscalable, are only processing seven tps and 45 tps at average fees of $1.93 and $10.31 per transaction, respectively. With these figures, it is obvious why the University of Sharjah has chosen to partner with BSV.
"We have chosen our project to be implemented on BSV Blockchain due to its powerful features and capabilities, i.e., its massive scaling power, significant data capacity, low transaction fees and its public transparency, which makes it the perfect choice for the use case for our study," Dr. Mohamed Al Hemairy, one of the two leaders of the project together with Dr. Manar Abu Talib of the University of Sharjah, explained.
The Emirate of Dubai
Likewise, the University of Dubai is also developing a blockchain wallet that will not only be used as a digital wallet for bankless transactions, but will also allow the validation and storage of an individual's academic credentials.
"The government said that once every student from nursery school should have everything recorded using blockchain technology. So, you don't need to worry about your first-grade results because it's all on the blockchain—you just have it in your wallet," Dr. Eesa Bastaki, President of the University of Dubai, revealed.
"The whole drive of the country is towards having everything available on a blockchain wallet that will give you all your credentials, as well as other things, of course. Transactions are going to happen without using banks, without using credit cards – directly from the buyer to the seller, from the seller to the buyer, and so on," Dr. Bastaki added.
The University of Dubai is also offering courses in Information Technology (IT), Data Sciences and Cybersecurity. It will also soon offer a Bachelor's Degree specializing in AI and a professional diploma in blockchain in ecommerce and digital marketing.
Dr. Bastaki believes that all of these academic courses will equip students to be able to become productive members of the sector of emerging technologies. Not only will these students be prepared for the future, but with blockchain in the UAE, the country as a whole will become a global technological leader.
"We think that for Dubai, and the UAE in general, implementing blockchain will be a start towards the 10X vision, which we're looking at. We want to be ahead of the world by 10 years and have blockchain implemented completely in the country. So, everything and every transaction will be on the blockchain," Dr. Bastaki said.
Related posts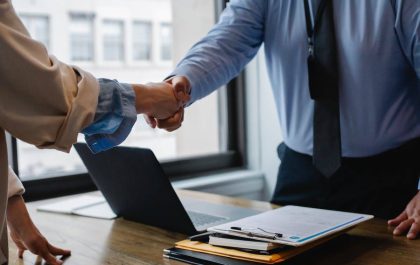 Things to Keep in Mind While Choosing a Corporate Travel Agent
Businesses that require regular employee travel must be careful to select the best corporate travel agent. By effectively managing all…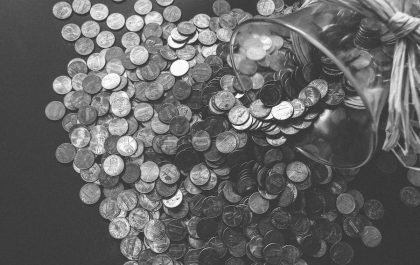 Why Saving Money May Not Always Be the Best Choice
You place your bets at Google Pay bookmakers, but there's that lingering feeling that you could allocate this money for…