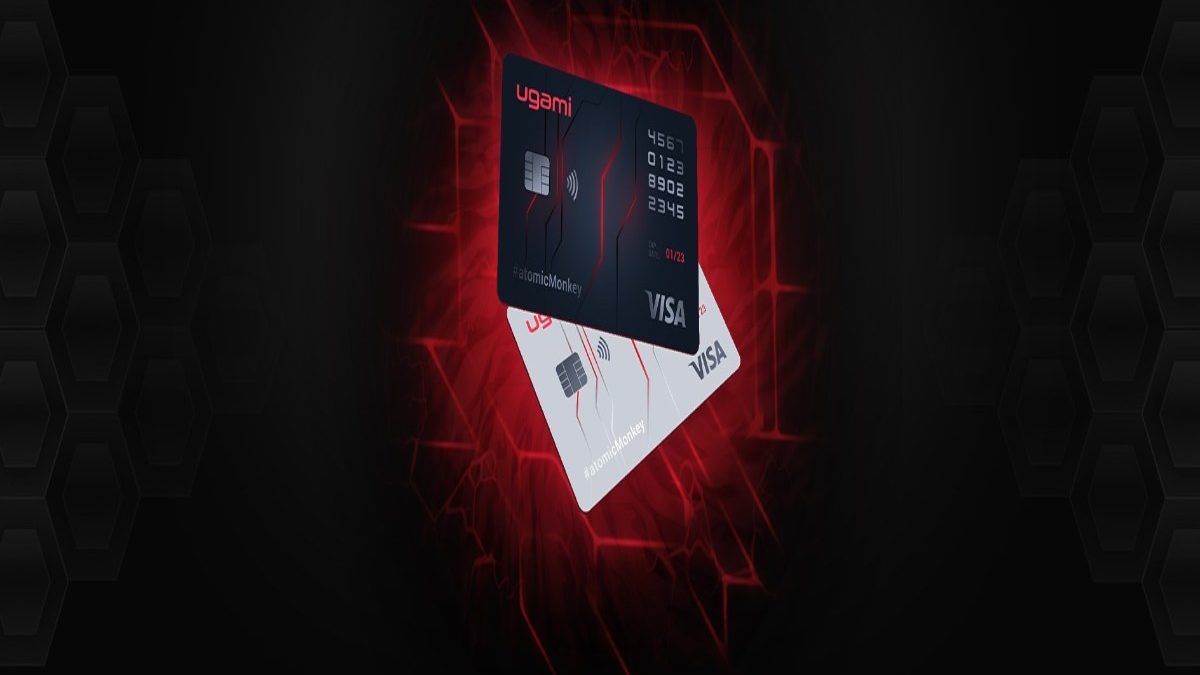 Although the Ugami card for gamers is not the first card for gamers, it is currently the most popular for all its benefits.
There are four debit cards for gamers on the market (Ugami, Mana, Buffpay, and TiV). But, for us, without a doubt, the number #1 is Ugami Debit Card for gamers.
And not only do we say it, but thousands of people also confirm it through the popularity of downloads, which it has in the AppStore and Play Store. In addition to the thousands of benefits that it offers, especially for the gamer community.
In addition, the use of credit card casinos UK has become common among players who are looking for the most convenient way to enter the world of online gambling.
Do you want to know more? Read on and find out why ugami is the N°1 Gamer Debit Card in the USA!
What is ugami?
Ugami is a Miami-based fintech startup founded in 2021. The Ugami team is formed by passionate technology entrepreneurs, finance professionals, and gamers who are dedicated to building an innovative and strong financial solution.Furthermore, Lead investors include Harlem Capital Partners and ULU Ventures, with participation from FJ Labs, Origins Fund, and Top Corner Capital. Blue Ridge Bank provides Banking Services, N.A. Member FDIC.
The company focuses on improving how players experience credit and debit card rewards programs. The debit card for gamers has a rewards program that will allow gamers to redeem rewards for gaming products, hardware and software, exclusive game sessions, and even crypto.
Players will earn "Ugipoints," which they can redeem in the Ugami store to purchase products from top brands, including Best Buy, Nvidia, Steam, Xbox, PlayStation, Nintendo, and many more.
The more Ugipoints a player earns, the higher the level and status. Players can redeem "Ugipoints" for cash back, gaming systems, software, gift cards, GPUs, cryptocurrencies, and more. Although it is necessary to clarify that the changes in cash are not yet available, very soon they will be, as indicated on their website.
They also have a mobile application that allows you to play games to get rewards, get more information about personal finances, and manage your funds safely. It is important to note that Ugami is not an actual bank but is backed by Blue Ridge Bank, a financial institution that is a member of the FDIC (Federal Deposit Insurance Corporation).
Why is Ugami the N°1 Gamer Debit Card in the USA?
While the Ugami gamer card isn't the first gamer-focused debit card, it's now potentially the biggest and most popular, boasting over 10,000 downloads on the Ugami Play Store and Ugami App Store.
During their waiting list period, the card and the application registered more than 26,500 people! And it is that its rewards system, ease of use, and benefits make it the gamer's card
Also, you don't have to be 18 years old to access the debit card for gamers! Teens ages 13-17 will be able to use the Ugami Debit Card through a Teen Account that allows parents or legal guardians to register their teens for a personal debit card and manage to check accounts.
Features of Ugami Gamer Card App
Master Financial Play: By Using your physical and virtual Ugami debit cards for all your bank transactions without commissions.
Boost and Score: You can boost your debit account to get a 4x Ugipoints bonus on all your purchases.
Shop the Store – Redeem your Ugipoints for cashback, game systems, software, gift cards, GPUs, cryptocurrencies and much more.
Level up: The more Ugipoints you accumulate, the higher your level and status will be!
Complete streaks: Get more rewards by completing daily, weekly and monthly streaks.
Collect cool badges: With each completed achievement, you can unlock new badges.
Daily spin: Feeling lucky? Login every day to spin the wheel and get more Ugipoints.
ATM Locator: Find cash without fees by using Ugami's ATM Locator to locate any of the 55,000 ATMs in our network.
What kind of Cards for Gamers does Ugami have?
They currently have two types of debit cards for gamers already available: a regular and a "Boosted." The regular card is 100% free, gives you 500 welcome "ugipoints," and has a 3X Ugipoints earning rate.
On the other hand, the Boosted Card will allow you to have an accelerated Ugipoints earning rate of 4X. Likewise, you can also enjoy different experiences and exclusive access to benefits within the application. The monthly fee for the Boost card is $9.99.Ugami physical Cards may take about 7-10 business days to arrive after the application has been Approved.
Another great thing about the Ugami Debit Card is that you can pay your bills with it! If the bill payment is processed as an ACH debit, you can add your account details for bills (such as your phone, utility, cable, credit card, etc.) by entering your information on the particular company's site. Some bills (like your cellphone bill) may also allow you to use your debit card to pay a bill.
You can use Ugami cards almost* anywhere Visa is accepted, online and in-store. Furthermore, the use of Ugami cards may also be internationally in over 150+ countries, with no foreign transaction fees.
What are Ugipoints, and how can I redeem them?
Ugipoints are the rewards currency of the Ugami app. Every debit card spending transaction and almost every action you complete in the app earns you a certain amount of Ugipoints. If you have enough, you can redeem them for merchandise in the store, and very soon, you will be able to exchange them for cash as well.
But, how can you earn Ugipoints? There are so many ways to get them! You can earn Ugipoints by using your Ugami Card, participating in daily offers, and almost every action you complete in the app makes you a certain number of points you can exchange for prizes.
And speaking of prizes… What exactly are those prizes or rewards? Well, at Ugami, they have thought of all the gamer's needs. That's why you can redeem your points for video games, gift cards, PC equipment and components, gaming chairs, and much more. You can see all the prizes they offer from the Ugami app, available on the App Store and Play Store.
You can also earn points for referring a friend to Ugami. From the Friends section of the app, you can invite your friends and family to become UGamers. Under the "Friends" section, you will find a "Refer a Friend" button. Once your friend deposits $25, you will get 2500 Ugipoints (UP). You can refer unlimited friends to Ugami!
Neobanks for Gamers: The New Financial Future
Neobanks for gamers are a reality that seeks to satisfy the financial needs of all gamers or video game lovers. We can say that it is an excellent proposal, that now the neobanks include this public that was not taken much into consideration before.
So, if you are a gamer looking for a card that allows you to manage your deposits quickly and safely and also rewards you for playing your favorite video games, then the Ugami debit card is ideal for you!
Remember that you can purchase the card for gamers ugami totally FREE. Or also if you prefer you can change to the improved version (with more and better benefits) for only $9.99 per month
Take advantage now and get your boosted card FREE until October 31! And take advantage of all the benefits of debit cards for gamers.
Do you already have yours? Tell us in the comments!
Related posts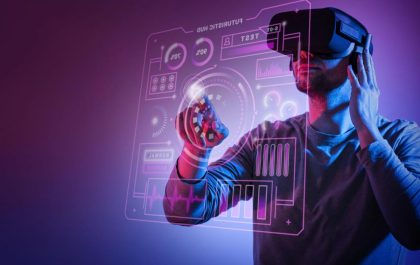 Top 10 Business Tech Trends of 2023
For organizations to succeed in the fast-paced world of technology, being ahead of the curve is crucial. Staying current on…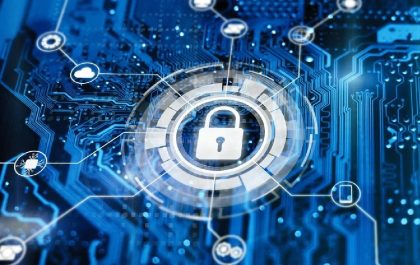 Cyber Security Behind NFTs: Are You Safe?
With the rise of cryptocurrencies, we've seen all kinds of digital assets hit the market. NFTs were a craze a…