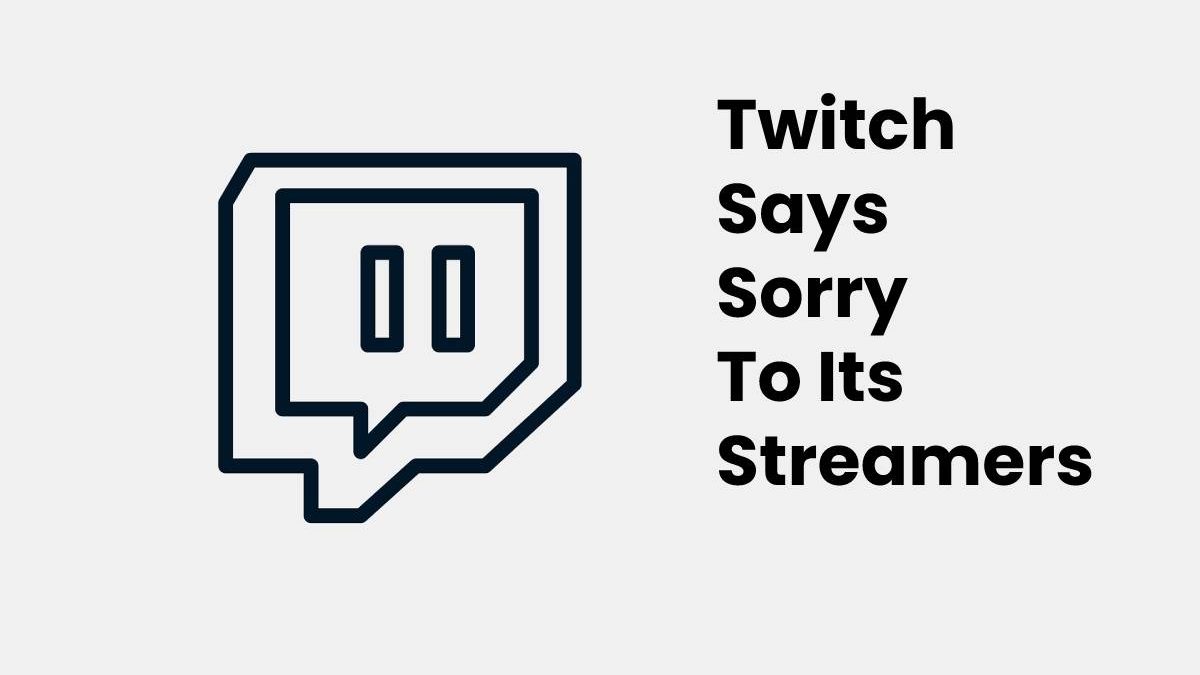 Twitch Says Sorry To Its Streamers
It's been a rough month for Twitch. The Amazon-owned streaming platform started October by getting into a massive argument with the music industry and ended it getting into an even bigger argument with its own users. At the start of the month, the platform angrily defended itself against accusations that it was willfully allowing streamers to break music copyright laws by playing music on live streams without a license. Four weeks later, its position changed completely. Twitch assured the music industry that it would start taking its complaints more seriously and started handing out DMCA notices to streamers. In some cases, it even took down videos without warning, giving streamers no chance to back up or preserve their work.
Unsurprisingly, users who have been affected by Twitch's decision to perform a sudden about-face and start deleting content have been less than impressed by the platform's actions, leading to some threatening to take their business elsewhere. As Twitch is in fierce competition with YouTube and Facebook when it comes to attracting viewers to streaming services, that's the last thing they want to happen. Perhaps with that in mind, this week they've issued a sincere apology to their users – albeit an apology that comes with a caveat.
In a statement that's been published on the Twitch website, the platform acknowledges that it failed to provide all the information that ought to come with a DMCA notification, including details of the claimant and the specific content responsible for the strike. They now accept that this was wrong and that they should have provided more information at the time of the notices and takedowns. The statement goes even further, apologizing for not providing users with any tools to deal with contentious content other than to delete their entire archive. They've pledged to do better on this front going forward – but there's still bad news for anyone who still wants to use music in the background of their streams.
The statement signs off by saying that users should immediately stop playing any recorded, copyrighted music of any kind and also advises them to check their archives and delete any videos that feature music. For many users, following that suggestion would mean deleting almost every video they've ever uploaded. Despite the obvious problems that would cause for those users, this appears to be a permanent change in policy. Twitch says that it's "speaking" to record labels about creating a new licensing agreement but warns that it might not make financial sense to do so. Twitch would have to pay a significant fee if it wanted to obtain an open license for any track by any artist to be permissible for use on its platforms and wouldn't gain anything from doing so. That would eat into its profit margins, and unless there's a wide-scale rebellion from users, it doesn't currently look like Twitch has any intention of going down that road. The reason that the music isn't covered by the license that Twitch believed it had back at the start of October is unknown.
The question of what is and isn't classed as "background music" in videos is yet to be addressed. Not playing music from Spotify or Amazon or from the television while streaming is an easy enough instruction to follow, but in some cases, DMCA notices have been handed out for music that's come from the game that the streamer is playing. Video game streaming is the foundation of Twitch's entire business. While other popular genres do exist on the platform, the majority of streamers play video games while interacting with their audiences. If the music in those games creates copyright problems, it might make Twitch a no-go area for video game streamers – and that could be a bigger hammer blow to Twitch's business model than forking out big money for a license to cover the music. This might be the nature of the conversation that Twitch is having with record labels at the moment, but we won't know that for sure until further updates are provided.
The first signs that a large-scale battle between Twitch and recording artists was on the horizon came last year, but things escalated in early October when the Artist Rights Alliance accused Twitch – and its ultimate owner Jeff Bezos – of ignoring its obligations in terms of ensuring that royalties get paid to recording artists. Their ire was drawn not only by the fact that artists weren't getting paid for their work but also by the fact that Bezos had recently given an interview in which he admitted that he had no idea whether Twitch was or should be paying royalties to musicians or not. That amplified the pre-existing issue and brought things to the boiling point that resulted in the run of DMCA notices and takedowns.
The music industry isn't making itself popular with everybody by clawing for royalties and fees everywhere it might be able to find them, but that's unsurprising when you consider how much money has dropped out of the market in the past two decades. Because of music streaming, sales of physical albums and singles have dropped to almost zero. That's why we're seeing new initiatives by musicians and the labels that represent them, including Travis Scott playing a virtual concert in Minecraft and artists like Deadmau5 releasing their own games at online slots websites like Kong Casino. Deadmau5 was actually a little late to the party when it comes to musicians moving into online slots. Rock and heavy metal bands got wise to the idea several years ago, with Guns n' Roses launching their own licensed online slots game followed in short order by Motorhead, KISS, and Alice Cooper. Such deals probably wouldn't have been agreed upon ten years ago, but for musicians in the 2020s, it's become a case of taking money wherever they can find it if they want to earn a living.
Only time will tell if Twitch's angry users accept this belated apology or not. It might have been easier for them to accept had it come with a solution to the problem, but that isn't the case. It appears that the nature of streaming is changing, and music will no longer be part of it unless something changes in terms of licensing and rights. If you're a regular Twitch viewer, you might want to prepare for your favorite streams being a lot quieter than they used to.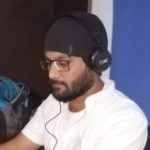 Kamran Sharief
I write about technology, marketing and digital tips. In the past I've worked with Field Engineer, Marcom Arabia and Become.com. You can reach me at kamransharief@gmail.com
Related posts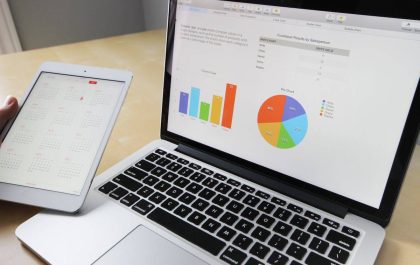 Learn From These Marketing Scandals and Protect Your Business
Volkswagen, a famous car company, faced a massive problem when it was revealed they used a "defeat device," in their…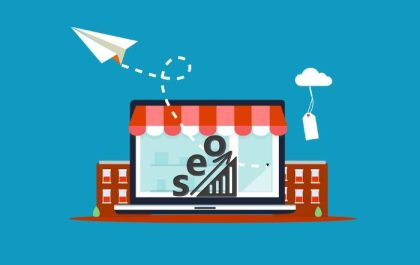 Outsourcing E-commerce SEO: Winning the Online Retail Game
Outsourcing E-commerce SEO: Winning the Online Retail Game In the dynamic world of online retail, staying ahead in the e-commerce…