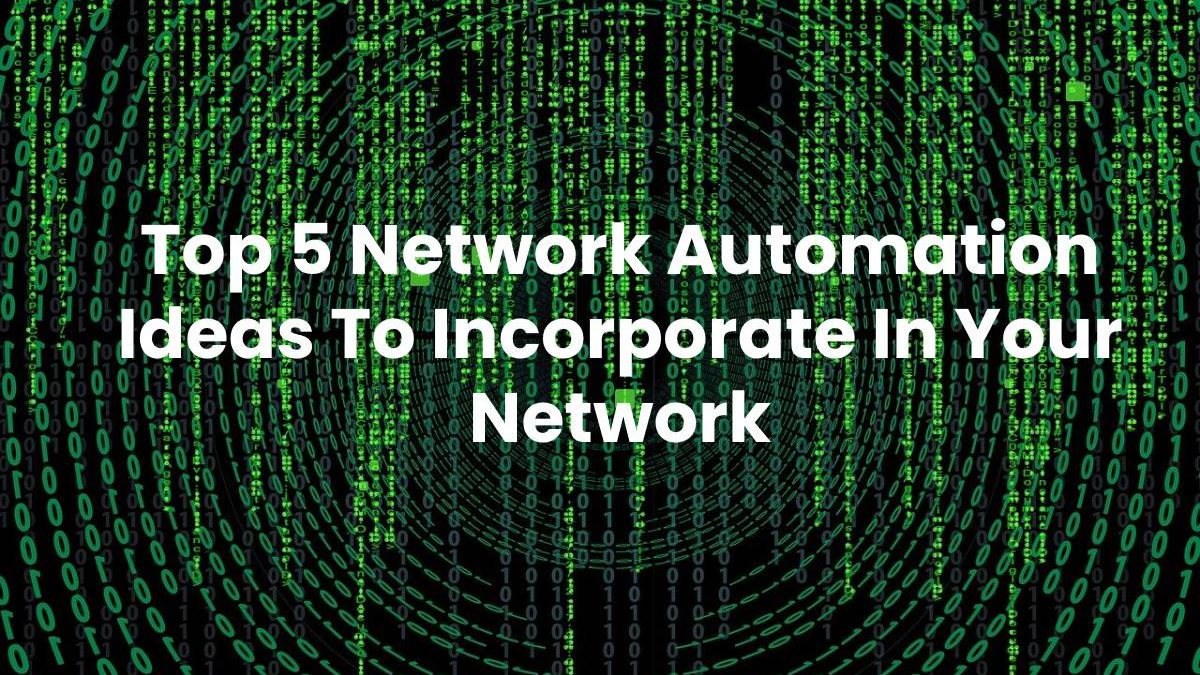 Top 5 Network Automation Ideas To Incorporate In Your Network
Introduction
Network automation can remove manual and repetitive processes, reduce downtime, and give you back many hours in the day. Some network automation tasks will be more compound than others, and some will be dependent on the technologies you are familiar withwith.
If you're looking to execute network automation and need some inspiration, you've come to the right place! Here are the top five ideas to get you started.
1. Device Location
To determine where your device is connected to the network, use its name, MAC address, or IP address. Assume you have a report that identifies malware on a specific endpoint and you need to locate it. Subtasks can be created in which you use the device name to find the IP address, then recognize the correct subnet, mapping the IP address to the MAC address. The switch port will then be accessible.
2. Connectivity
Network automation can aid in the verification of connections such as router-to-switch, switch-to-switch, or EtherChannel groups. Do you have a database that lists all of the network devices and their connections? If so, you can program a check through network mapping to ensure that all of your devices, whether routers, switches, firewalls, load balancers, or otherwise, are correctly connecting. In some cases, connectivity may have been unsuccessful, or the initial setup may have been flawed.
3. Password Management
How frequently do you need to reset passwords for your clients, and how do you ensure that they follow best practises? By implementing rules that mechanize password resets, including two-factor authentication, policies for user activity, and a secure way to store passwords, automation can be your best friend in this situation.
4. Security
Consider network automation if you have manual and repetitive processes that you complete for visitors or guests to your client locations. Set up a WiFi scheduler, for example, that allows you to select the date and time to generate a guest PSK, email the guest with a unique password, and then enable and disable the guest account as needed.
5. Checks for Lock-out
A script that sends an email when any service accounts or admin are locked out of service is a great idea we've seen. Because some accounts are not used by users and are instead used by systems to check for updates, for example, the right technician is always aware of any issues.
6. Eliminate Code
When you use an automation solution, your automated tasks are no longer dependent on code. This decreases errors as well as the costs and difficulties of developing and maintaining code, batch files, and scripts. It also reduces machine and employee downtime caused by process errors or delays, as well as any code maintenance errors.
Conclusion
A search shows 56% of global infrastructure technology decision-makers have implemented/are implementing network automation software or are expanding/upgrading their implementation. It is critical to understand that automation does not imply the replacement of individuals. Instead, it can benefit IT workers by offloading routine and time-consuming aspects of network management to machine learning models, which can reduce the noise from a large number of alerts and notifications. For organisations looking to scale, a combination of people and process automation will produce the best results. To know more, schedule a demo with one of our experts.
Related posts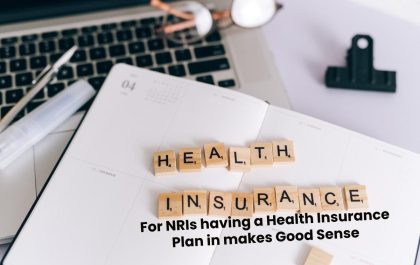 For NRIs having a Health Insurance Plan in makes Good Sense
Introduction Living as a non-resident Indian (NRI) comes with its own set of challenges, and one of the most crucial…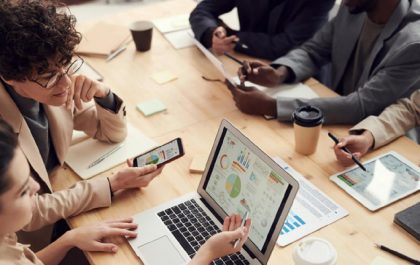 Measuring Success: Assessing the Impact of Collaborative Learning Benefits
Collaborative learning, at its core, is an educational approach wherein individuals work together to achieve shared learning goals. This method…