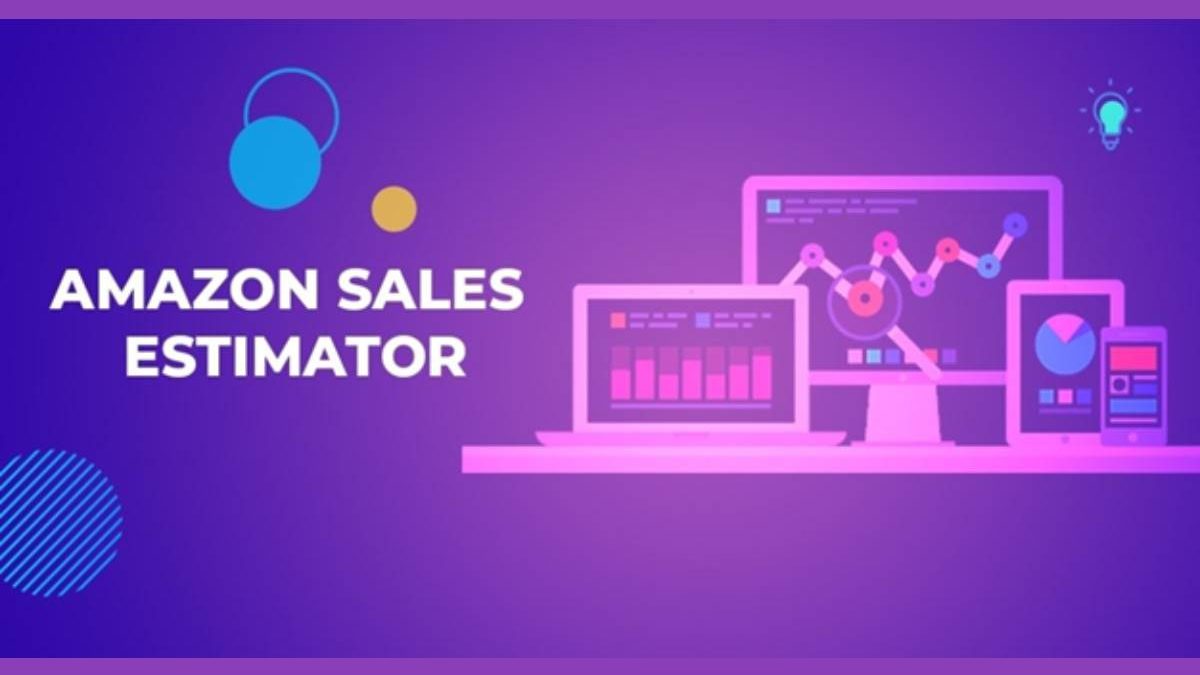 If you are a seller on Amazon FBA (Fulfillment by Amazon), then you at least need 1 Amazon Sales Estimator for your business. Product research is almost FBA's most time-consuming job, and it can also be quite frustrating.
Amazon's sales estimators make all this analysis much easier, additionally, you get plenty of important information to work with. It will help you find data-backed opportunities to help you mitigate risk and increase profits.
As a seller on Amazon FBA, you need every kind of help you can get to optimize your trade. Using Amazon Money Calculator tools to facilitate product labels, keyword searches, etc. is a splendid first step. This will help you see what products you need to be selling as well as how much returns you can expect.
However, along with the advantages of Amazon Money Calculator, there are some disadvantages as well. Let's learn in detail about the pros and cons of using an Amazon Money Calculator Tool.
What Is Amazon Sales Estimator Tool?
Amazon Sales Estimator or Amazon Money Calculator is a tool that helps you to check the overall sales number within a particular Amazon Product Classification for a specific Amazon Marketplace.
This tool even estimates the potential revenue for sellers working in a similar product category. So, you can even spy on your competitors and find compelling new product fields to break into.
These tools use an algorithmic process for deciding the potential sales of a product. By combining data the tool can supply a close estimation of everything you need to know.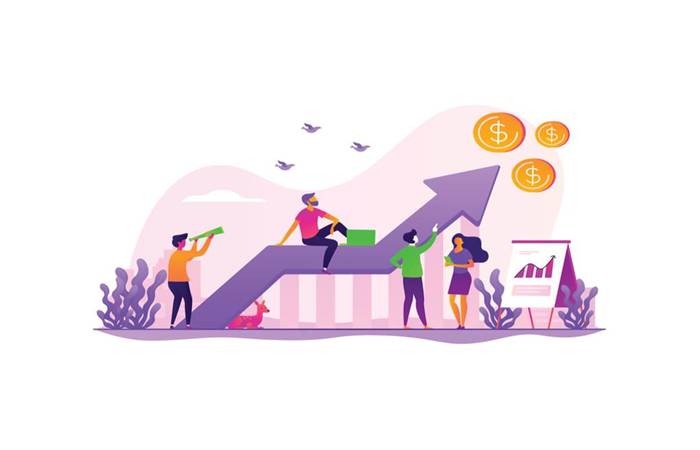 How Does Amazon Sales Calculator Tool Work?
Most Amazon sales calculator tools are simple. These tools work by estimating your BSR (Best Sellers Rank), the Amazon Marketplace of your country, and the item category you are working in, which then will be utilized to estimate your sales number per month.
These tools provide a much more state-of-the-art look into your sales by using the data of keyword search volumes, keyword rankings, calculated conversion rates, etc.
Amazon does supply certain key information, and that is where it begins. To use the Amazon sales calculator you need the following detail from Amazon.
UPC– It is a special 12-digit product code in barcode format used by Amazon's platform.
Amazon Sales Rank – It unlocks the real deal of sales research.
ASIN – Amazon's special product identifier code (important for tracking)
ISBN – This one is the international formal ID code for books
EAN – It is a European version of the UPC, with 12 to 13 numbers of barcodes.
Once you collect these details, you can go to any Amazon Sales calculator tool to search the deal and know every fee for your business on Amazon.
Advantages of Using an Amazon Sales Calculator: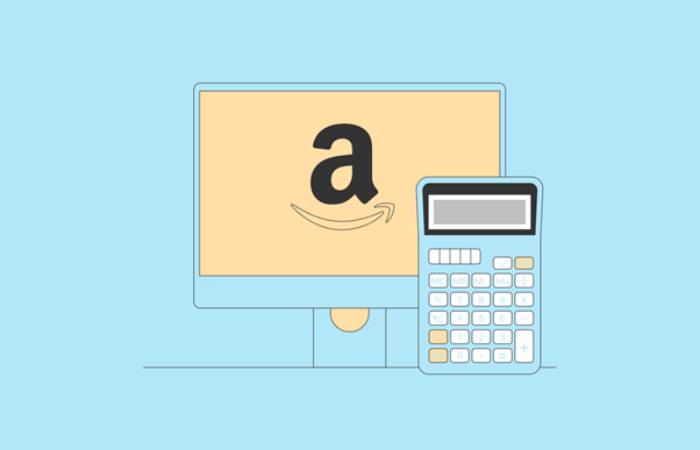 These sales estimates will be your guide to making informed decisions based on actual product rankings and historical data. This is not a guarantee that you will sell millions, but it certainly allows you to make a smart investment. So, let's now check out the benefits of using the Amazon Sales Calculator here:
Helps you get a way better idea of your product's performance
You can track similar products from your competitor for pricing details
Track product sales of competitors for several products sold in different territories.
Get sales forecasts
Maintain better product listing
Disadvantages Of Using an Amazon Sales Calculator
Here are a few disadvantages of using Amazon Money Calculator tools
Can be costly
Free tools do not offer advanced features. To get the advanced features you need to take subscriptions
Not everyone's cup of tea. You need to know a few basic internet usage skills to use the estimator
Top 5 Amazon Sales Calculators
Here are the top 5 best Amazon Money Calculator tools you can use for your business.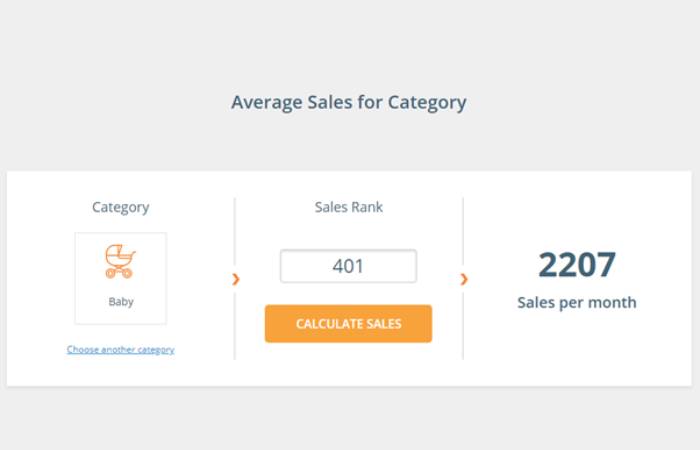 Jungle Scout
It is undoubtedly the #1 product search and sales estimator tool depending on the huge number of users all around the world. Jungle Scout runs in the cloud. Thus, you don't have to install any extra software. Along with the web app, there's also a Chrome extension that provides you with quick access to complete sales data for more than 20 million items.
AMZ Tracker
AMZ Tracker may be the right tool for you if you enjoy the Jungle Scout user interface but want something more robust. As this's a paid alternative, you receive access to many features and tools that, in comparison with certain free tools, can help you predict sales more precisely.
Helium 10
Among the best Amazon FBA estimator tools one can use is the Helium 10 tool to analyze Amazon sales. It provides you with all the depth and breadth you need to identify the most profitable things on Amazon, with access to almost fifty million products.
Helium 10 includes a free plan with restricted capability where you can test out the features and see how they function for you, even though it is a premium product.
AMZ Scout
The wonderful thing about the AMZ Scout tool is that it combines a paid version with plenty of choices with a free version that only includes the necessities, and its sales forecast is covered by the free security that several of the Amazon solutions it provides.
You may view Amazon sales projections directly in your browser, similar to Jungle Scout. Simply choose your Amazon nation and sector, type in your sales rank, and the program will figure out how many sales you can view per month.
Zonbase Sales Estimator
Zonbase is a powerful suite of tools designed specifically for Amazon sellers, and one of the most popular tools within this suite is the Sales Estimator. The Zonbase Amazon Sales Estimator tool helps sellers make better-informed decisions by providing them with an accurate estimate of their potential sales and profits for any given product.
The Sales Estimator tool takes into account a variety of factors, including the product's category, its sales rank, its reviews, and its pricing, to provide an accurate estimate of the product's potential sales volume and revenue. With this information, sellers can make data-driven decisions about which products to sell, how much to charge for them, and how to market them effectively.
Overall, the Zonbase Sales Estimator tool is an essential tool for any Amazon seller looking to increase their sales and profits. By providing accurate and up-to-date information about the potential sales volume and revenue, the Sales Estimator enables sellers to make informed decisions about their products, pricing, and marketing strategies, leading to increased success on the Amazon platform.
FINAL WORDS
Even the allegedly best Amazon Money Calculator tool can't assure you success. Since Amazon is a powerfully competitive marketplace worldwide, it adds to the already volatile nature of profits and sales, especially in the e-commerce world.
So, be careful while choosing a suitable Amazon Money Calculator tool for your business. You can choose from our given list for your business' safety.
Related posts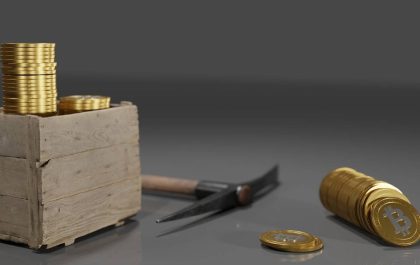 Crypto Mining 101: Everything You Need to Know
Crypto Mining 101 Everything You Need to Know If you're interested in cryptocurrencies, you've probably heard of mining. It's the…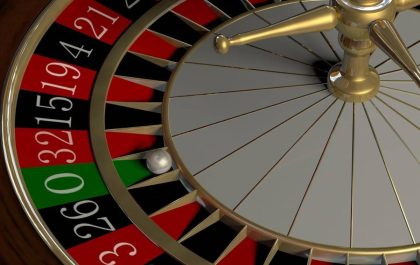 Which is the Best Online Satta Game App?
Satta games have gained immense popularity in the online gaming world, with players seeking excitement and the chance to win…