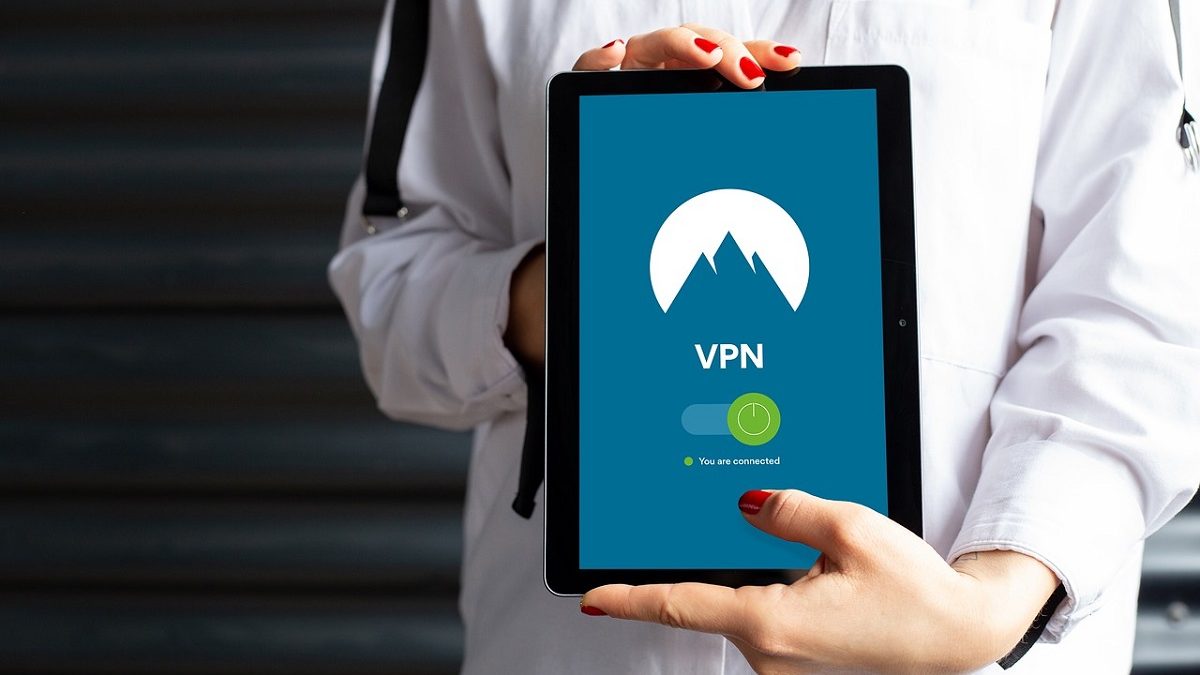 Do you torrent content online, or are you interested in torrenting? With the right software, this is a great way to get free media of all kinds…but it also has its risks. For those who want to stay safe and anonymous while torrenting, a VPN is a simple, effective solution. We'll go over some of the most common questions about torrenting, and what torrent-friendly VPN options are available for those downloading.
What Exactly Do People Mean By Torrenting?
Torrenting is a particular type of file sharing that people can use to help others download their media – digital files containing songs, games, movies, eBooks, and so on – usually through BitTorrent. Torrenting goes through phases of popularity and was particularly common in the earlier years of the internet, but more than 3% of all internet traffic still involves torrenting, so it remains a popular practice.
Technically, torrenting is a "P2P" technology or a direct peer-to-peer connection with someone else. However, in practice torrenting is much more complicated than just one person sharing their file with someone else. Torrenting includes:
Seeders
Seeders are typically people torrenting who are offering their own torrent files to be uploaded by others. Torrenting is usually spread over many different seeders at once: In other words, when you torrent a single file, it is being seeded by many people with that same file who are sending the data to you. This helps large files download more quickly since the data can be collected from many different sources at once. The more seeders online, the faster a download usually is.
Swarms
Swarms are large numbers of seeders working together to upload and download the batch of torrent files. They are common among the most popular files.
Leechers
These are basically people who download a file using torrent software but don't seed or offer any of their files in return. They aren't really interested in torrenting itself, just getting the files they want.
Indexers
How do you find the right files to download, avoid fakes or malware, and find the seeders you need for torrenting? Indexers help with this: These are sites that help you search available torrent files and download them. Piratebay, for example, is a very popular indexer.
Client
A torrenting client is a software that actually does the work, gathering bits of data from all the seeders and recombining it into the file that you want. There are a number of popular clients that handle this, and some have been in operation for many years.
Trackers
Trackers are certain servers that work with indexers to make torrent files available. Essentially, a tracker is any server that's used for torrenting. However, trackers don't usually have much built-in security or encryption.
Why Do People Torrent?
Torrenting does seem more complicated than the average download, doesn't it? But it remains popular for several reasons.
It's free: Torrent files are shared freely between peers, and any necessary BitTorrent software can be downloaded for free, too. This makes it a very attractive option for those who can't afford to pay for content that they still really want.
It's very flexible: Torrenting is designed to be as flexible as you need it to be. People can download a single file, or a whole batch of different files at once. Anyone can pause their downloads and resume them at will if they have to move to a different spot or if they're freeing up internet access for something else.
It's not as restricted: There aren't really any limits on what torrents can offer. This means that people can download a torrent file if that content isn't available in their region, is banned by the government, is too expensive in their local currency, etc. This makes torrenting quite popular on an international level.
Is Torrenting Explicitly Illegal?
When people talk about "pirating" content online, they're usually referring to illegal torrenting. You see, torrent files can be either legal or illegal to download, depending on the laws in your country and other factors. Generally speaking, if the content is copyrighted or restricted in your region, it is illegal to download. Needless to say, this doesn't stop a lot of people from doing it anyway.
The next question is usually, "Will I get arrested for torrenting files?" This is more complicated. It's not exactly to track illegal torrent files and find everyone who has downloaded them. There have been cases where organizations have pursued lawsuits and orders against torrent downloaders or demanded fees for torrenting. These are frequently internet service providers that don't want to get in trouble with governments themselves.
Of course, if torrent files aren't copyright or restricted by any law, then they are perfectly legal to download.
Why Should Someone Torrent With a VPN?
Now that we've covered the ins and outs of torrenting, it's time to turn to the big question: How does a VPN help with torrents. A VPN (a virtual private network) does several things designed to increase privacy online and make using the internet safer and more versatile.
A VPN creates a "tunnel" between a device and an internet connection that encrypts all the data, making it much harder to track for anything outside of the VPN. VPNs typically have servers in many countries around the world and let people choose which server or country to access, making the internet "think" that they are from that location.
Other various maskings, firewalls, or filtering services are also included on many VPNs. This is all-important when torrenting because:
VPNs can help prevent malware and viruses
A good VPN can help newcomers avoid malware and viruses from untrustworthy sites, a common pitfall when people are first looking for torrent software or searching for a particular file. Keep in mind the downloaded file itself may still have malware on it that can infect a computer when someone opens it – there's not much a VPN can do about that, but it can make browsing safer.
VPNs can make an access and downloading certain files easier
Switching servers isn't just about switching an online location. Moving to different servers also makes different seeders and swarms available. This is great when someone is trying to locate a particular file
VPNs can minimize legal risks
VPNs can hide all sorts of internet activity, including from ISPs (internet service providers). Since ISPs are typically the ones that bring legal action against torrenters, this makes it less likely that torrenters will be fined or experience other legal problems. It's not always a get-out-of-jail-free card, but VPNs are popular among torrents for this reason.
Sometimes they make torrenting unnecessary
VPNs are famous for allowing people to bypass regional restrictions for streaming content. On services like Netflix and many others, content can change based on what country you are in. If a VPN allows someone to stream content they couldn't watch before, torrenting isn't need (and it helps save space on the computer). Even if you still need to torrent, VPNs can help you access torrent services that may not otherwise be available in your region.
What VPNs are the Best for Torrenting?
There are many different VPN services of varying quality, anywhere from totally free to requiring monthly fees. This can make picking the best VPN for torrenting, even for a simple task, a bit of a challenge. Overall, here are a few VPNs that do a good job of helping out torrenters.
Surfshark
Surfshark is a very friendly VPN that's designed to work particularly well with uTorrent and similar P2P activities. It helps ensure privacy from ISPs with more than 1000 servers in more than 60 different countries.
In addition to encryption, it also offers a kill switch that instantly disconnects a device if the VPN drops for any reason. Thus protecting users' personal information if anyone is trying to watch. Surfshark also has whitelist capabilities, which allows people to choose certain services to skip the VPN and access the internet in the normal way.
This is useful because a user can set certain services and apps to access normally. So, they won't suffer from any reduced speeds while using the VPN for torrenting files until they are ready.
ExpressVPN
This VPN service is another that particularly focuses on torrenting and protecting torrent users from ISPs, governments, and hackers. It offers unlimited bandwidth for downloads and more than 3,000 different servers around the world. Services include a kill switch for extra protection and zero activity logs, which means Express VPN guarantees that it doesn't keep activity logs of user activity. Which may be sold or used in legal investigations otherwise.
NordVPN
NordVPN is a popular VPN that works to provide fasting speeds for torrenting and allows you to connect up to six devices at once if necessary. It's a particularly large service with more than 5,500 servers around the world in about 60 different countries. They also offer some good deals for a multi-year contract if the price is something that customers are worried about.
Windscribe
If someone really can't afford to pay for a VPN, then they could do far worse than Windscribe. This offers a free version of its services but also allows you to upgrade to pricing plans that include more servers and features. It offers a few more technical options for those who like to customize their VPN. Including the ability to block IPs or domains that you don't want and generate configs on demand for your devices. This service also offers to whitelist for sending some apps past the VPN and the ability to create a proxy server. Of course, some capabilities may require higher-tier plans to use.
CyberGhost
CyberGhost has a particularly wide range of servers available in more than 90 countries. Giving customers all kinds of choice for location, along with support for up to 7 devices and a kill switch. The service also comes with a particularly useful interface that's very intuitive while also showing a lot of useful information. And also, it's compatible across a wide range of devices, including FireTV. They also offer a 45-day money-back refund option if you decide you don't need this particular service.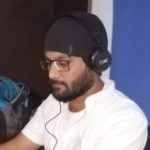 Kamran Sharief
I write about technology, marketing and digital tips. In the past I've worked with Field Engineer, Marcom Arabia and Become.com. You can reach me at kamransharief@gmail.com
Related posts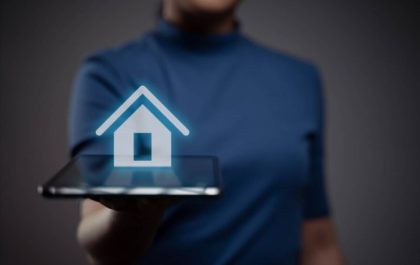 Revolutionizing Home Buying By Embracing Technology in the Modern Real Estate Market
Embracing Technology in the Modern Real Estate Market The landscape of homebuying is undergoing a seismic shift, propelled by technological…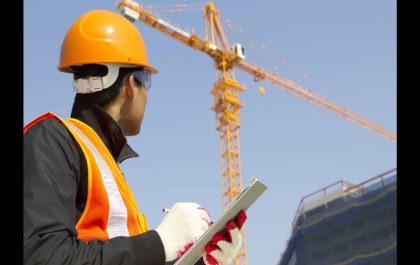 Why Engineering is a Promising Career Choice for The Future
5 Reasons Engineering is a Great Career Choice Engineering is a growing field in the U.S. with high demand due…