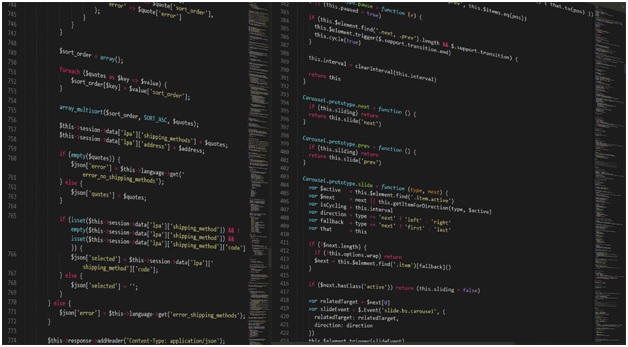 Regardless of the project size, many software developers nowadays need to test their software or applications before releasing them to the market. After all, software that is not tested cannot be trusted. On the other hand, implementing a test management tool provides an opportunity for the development team to ensure quality and rectify any defects. With this, it gives the company a higher chance of satisfying customers, gains their trust, and more importantly, improves their revenue in the long run.
Test management tools like Practitest are essential, in order to streamline processes to carry out comprehensive software testing. It allows companies to avoid releasing faulty and unreliable software in the market, often resulting in a unsatisfying results
While manual testing is still useful, there is a need to ensure that the performed Test Cases results are well documented to avoid a situation in which no one else, aside from the one who does the test, can tell what changes have been done.
What does a test management tool do?
A test management tool allows software developers and QA testers to integrate several testing aspects into one place, which can significantly lessen the testing effort, speeds up the development process, resource utilization, and ensure the quality of the tests.
However, not all tools are the same and differ depending on their scope. While some companies settle on one testing tool, some opt to invest in more types of tools. However, getting all the testing tools in the market would be very inefficient, so we highly recommend getting a test management software tool that can deliver most of your business needs. And as your business grows, your test load might increase as well, so you should make sure you choose a tool that is scalable and can grow with you.
Asana simplifies project management and team collaboration. The application permits you to create projects, assign work to teammates, set deadlines, and communicate directly within the application. on the other hand, you can also find many tools like asana on the internet.
Moreover, a typical testing management tool will do the following:
Capture the basic test requirements.
Assist your QA team in creating the test cases.
Align the test cases to the requirements and founded issues.
Enable execution of both manual and automated tests.
Display the test execution reports.
Benefits of integrating a test management tool
Ease of access
Any type of information, when presented visually, is a lot easier to interpret and understand. For instance, a graphical representation is more straightforward to show information compared to a list of numbers. This is the reason why the graphs and charts in Microsoft Excel and Google spreadsheets are so useful. QA managers can easily interpret graphical representations about the progress of the on-going test, software performance as well as incident rates.
Cost-effective
If you still choose to test your software manually, you have to consider the cost of testing your app since it would require people or a team to handle the data for testing. Not to mention also the need to manage them and organize individual workflows. Integrating the process to a testing management tool can cover all the necessary needs for easy implementation.. With this, it becomes a more cost-effective alternative since it would require too much manpower and efficiently manage your whole software project.
Improve quality
The competition in the market is getting fiercer as time progresses since every company aims to provide high-quality software and application in the market. Having a test management tool is essential in developing quality products since it significantly helps your testing team to polish every aspect of your software.
Organize using a single dashboard
Instead of gathering information from every department of your team, the test management tool allows you to customize all the necessary information and display them all in one place called the dashboard. With this, you can easily access all the vital pieces of information in real-time as well as which team is currently handling them. You can also see the progress of each test and monitor the QAs performance.
Scalable environment
Like any software currently in the market, you need to enhance your software functions continuously to keep up to the ever-evolving market trends. Test management tools allow you to perform unlimited test cases and test runs, to create a scalable environment. With this, you can have foresight on things that need improvement for the customer to have a great experience.
Manage team permissions
For larger projects, there can be lots of teams from multiple divisions that are involved in the development process. These include coders, interface designers, QA testers, senior programmers, content creators, and many more. However, not all of them need access to all the processes and information in the software development process. With a management tool implemented, you can set restrictions and permission to every one according to their respective roles.
Avoid repetitive processes
Without a test management tool, the risk of having one or more persons on the team resolving the same task at the same time is high, often resulting in a waste of time, effort, and resources. On the other hand, a test management tool will avoid assigning the same task with two or more people in your QA team. So when a bug is detected, using the test management tool will enable you to redirect the task to a specific person involved in fixing the matter. Removing the risk of duplication will save the time and effort of your team.
Easy integration with other platforms
Test management tools are also created to easily integrate and adapt to other testing platforms to provide better test results. Moreover, it also helps to track issues easily as well as helping to create quality test cases.
Identify program bugs
Program bugs can either be destructive or distracting. While the presence of bugs can occur and are often avoidable during the software development process, your team still has to spend time and effort to identify the bug and fix it. However, with the use of a test management tool, identifying potential bugs becomes more effortless and can be quickly done by your team.
Real-time reports
Software development is not just a one-off task. It requires a tremendous number of tests to find any fault in the program and prompt an immediate notification whenever an issue is detected. With real-time reports, team leaders, as well as the higher ops, can anytime analyze and understand the current situation of the development process and enable them to intervene when needed.
Things to consider when choosing a test management software tool
Naturally, startup software and application companies need a test management tool to manage and track the progress of each phase of the development process throughout the testing cycle. However, since there are many test management tools out there in the market, it is essential to know which one suits perfectly with their needs as well as considering the features and cost. Moreover, aside from comparing the functionalities, features, and cost, one should also consider customer feedback and reviews.
Below are some of the things to check when choosing the right test management tool for your project.
The test management tool software – check carefully how the software works. To do this, one can use the free trial version and try to create a test project and see if it fits all your requirements.
Test planning. The test tool must be able to create test plans and test cases as well as user stories and test scenarios.
Option to generate reports about defects, issues, and quality of the software.
Tracking defects and bugs.
Final Thoughts
A test management tool is a perfect collaboration of the project testing process. Having this tool is an excellent way to make quality software before they hit the market.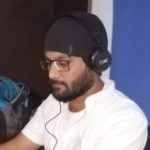 Kamran Sharief
I write about technology, marketing and digital tips. In the past I've worked with Field Engineer, Marcom Arabia and Become.com. You can reach me at kamransharief@gmail.com
Related posts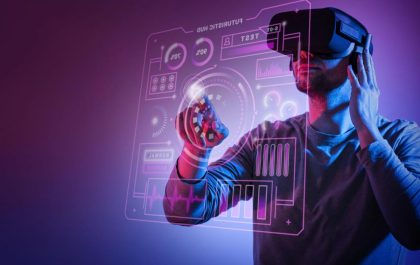 Top 10 Business Tech Trends of 2023
For organizations to succeed in the fast-paced world of technology, being ahead of the curve is crucial. Staying current on…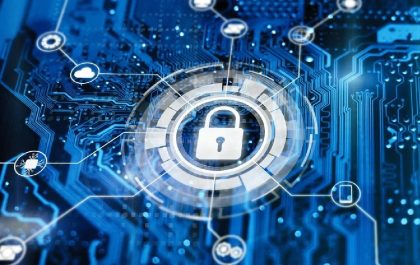 Cyber Security Behind NFTs: Are You Safe?
With the rise of cryptocurrencies, we've seen all kinds of digital assets hit the market. NFTs were a craze a…