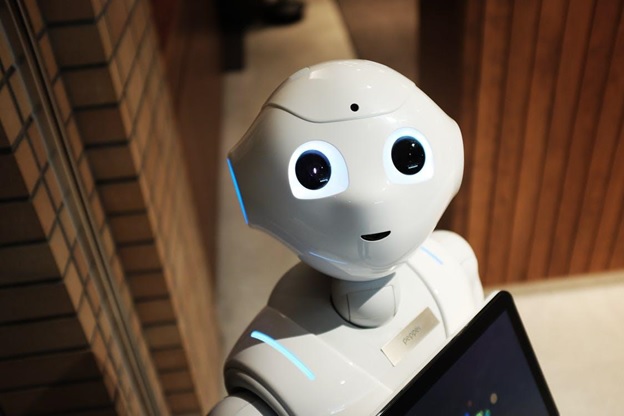 Technology Will Assist You In Growing Your Business
Technology is the tremendous rumbling engine of change. When used correctly, technology has the power to increase your organization's success significantly. Today, it's improbable to step into an enterprise and not be blinded by the relentless force of digital transformations.
Companies, big or small, are now using technology to enhance customer experience, save money on business expenses, and skyrocket employee satisfaction. It is vital to develop a strong business that can survive even in fluctuating customer cases and economies as a business owner. With that in mind, are you wondering how you can make strategic use of technology within your business? Today, we'll be putting all of this into perspective by describing how you can assimilate digital solutions and technology into your overarching evolution strategy to achieve tremendous results.
So without further ado, let's walk you through some ways technology can help change your business for the better.
1. Be more agile and more informed:
It is essential for every business owner to know the ins and outs of their company and make crucial business decisions. Incorporating cloud-based accounting such as QuickBooks, Freshbooks, or Xero Online, could help you keep track of your finances from anywhere in the world.
Furthermore, integrated sales systems like Shopify make it easy to view sales and track inventory, whether online or in your brick-and-mortar location. The point is, simplifying your business with these technological movements can skyrocket growth.
On the other hand, if you're not the most tech-savvy person, considering the potential benefits of earning a certified degree in technology, an MBA technology management degree would suffice. It is a two-for-one program, which means you can learn the ropes of administration with IT management.
2. Communicate creatively
Communication is undoubtedly one of the essential factors that separate prosperous businesses from the rest. To communicate effectively with your customers and teams alike, you will want to consider investing in technology created particularly for that purpose. For example, VoIP/Hosted PBX Phone systems offer the following advantages:
Numerous communication possibilities even when in-person cooperation isn't possible
The chance for employees to hot-desk
More streamlined management than traditional phone lines
3. Improve outreach with a solid social media presence
Digital marketing should be at the borders of your growth stratagem, as it can be one of your most lucrative tactics over the long haul. Since the world is now a global village, people have more access to digital content than ever before. Now, you have the global opportunity to grasp the attention of a worldwide audience and shift your business from traditional to global with ease.
Yes, it will help if you use all digital marketing tactics to guarantee growth. Still, you might want to pay extra attention to social media. Social media is rising like crazy. With it comes a unique opportunity to create a loyal brand following and develop a strong inbound marketing tactic. It will lure in quality leads to your business and inspire conversions. Hence, you won't have to pour money into paid advertisements over time because you'll create lifelong customers effectively.
4. Enhance employee satisfaction
A proficient team is at the core of any over-qualified business. For your workers to be productive, it is essential that they are happy with their jobs. That is because a happy worker will be fair, more loyal, and motivated to your company. In comparison, workers who are unhappy with their working environment are most likely to be less focused and might look elsewhere for job opportunities. For this, your HR team is held accountable. If it means they must use an HRIS tool to implement effective management, they should do so because it would be worth it.
A tremendous staff turnover rate will have an evident negative effect on your company, both in revenue and productivity. Luckily, business owners can now implement technology to assess employee satisfaction and discover ways to enhance morale in the workplace. Therefore, technology can help simplify employee work tactics and streamline business operations, thus taking the load off of employees.
5. Empower Big Data analytics
Your growth stratagem should get backed up by verifiable and relevant data, which means that you have to use big data analytics. With a butt-load of information floating around the web nowadays, it is impossible to get a hold of everything. However, you can only hope to do this effectively by combining artificial intelligence with big data analytics. It will help to gather and collate numerous amounts of data without wasting money or time. Some companies are even using artificial intelligence to make marketing campaigns more effective. Pudding.ai for instance, can give you actionable insights in real time to improve your ads performance. When you have the correct information in your hands, you can immediately adapt your strategy and your entire line at a moment's notice.
Conclusion
If you think you can run a business without automation and digitization, you're dead wrong. Technology is one of the best and quickest ways to take your organization to the next level. When you know how it feels to safeguard, back up, and keep track of your data, you will wonder how you've ever worked without it.
So weave these technological solutions and take your business forward and beyond.
Related posts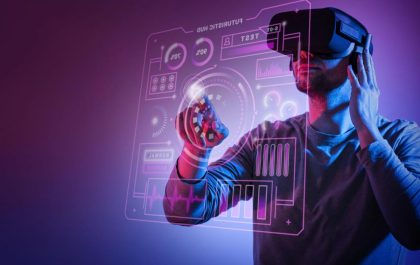 Top 10 Business Tech Trends of 2023
For organizations to succeed in the fast-paced world of technology, being ahead of the curve is crucial. Staying current on…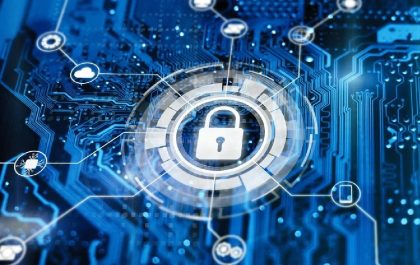 Cyber Security Behind NFTs: Are You Safe?
With the rise of cryptocurrencies, we've seen all kinds of digital assets hit the market. NFTs were a craze a…