There are many reasons why corruption occurs in Microsoft Access databases. The following are some possible causes of corruption in Access database.
Sudden power failure or system shutdown
Software problems
Database design issues
Apps and programs conflict
Hardware problems
Whatever be the reason behind the corrupted or damaged Access database, your main priority is to repair it as soon as possible. To quickly and easily repair the corrupt Access database, you can take the help of a specialized Access database repair tool, such as Stellar Repair for Access. This tool helps users repair MDB and ACCDB files in no time. Let's know more about this software.
About Stellar Repair for Access
Stellar Repair for Access is a powerful Microsoft Access database repair tool to repair corrupt Access database files and recover all the data. It can also recover deleted records. The tool is compatible with Access 2019, 2016, and earlier versions.
Key Features of Stellar Repair for Access
Now let's turn our interest to some of the main features of this excellent Access repair tool.
Recovers deleted records from the database
This tool is known to recover deleted records from corrupted Access database. This is useful because Microsoft Access does not have an option to recover deleted records.
Recovers all types of data
This tool allows users to recover all the database components, including records, tables, macros, forms, indexes, linked tables, and modules.
Find option
Stellar Repair for Access provides the "Find" features to find the database on the system in case the users don't know the file location.
Preview function
One of the finest features of this tool is the option to preview all the recoverable files and components. This feature allows users to check the recoverable data before saving it.
How the Stellar Repair for Access Software Works?
Repairing corrupt MDB/ACCDB files is very easy with this software.After downloading and installing the tool, you just need to follow the given simple steps.
Note: To save the repaired files on your system, the software needs to be activated with the license key provided after the product purchase.
Launch the tool on your system.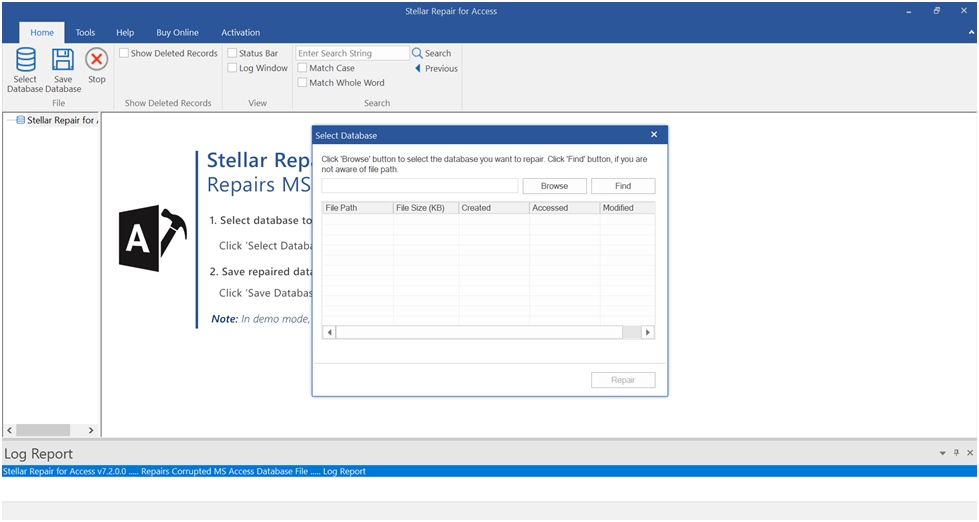 Here, click Browse and select the corrupted database file that you want to repair. After adding the database file to the software, click on the Repair option.
The file will be repaired in no time.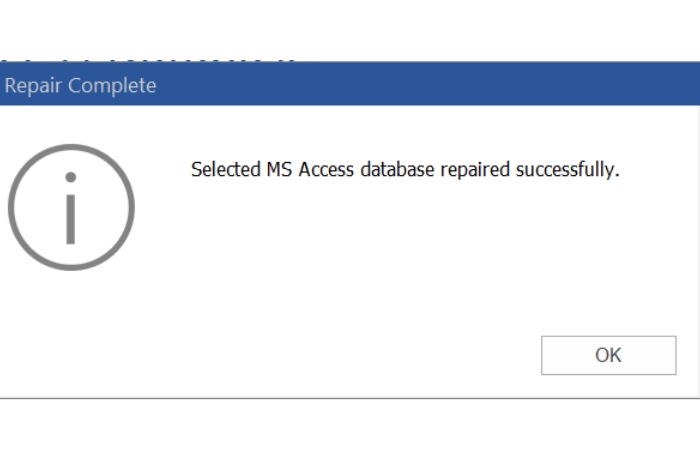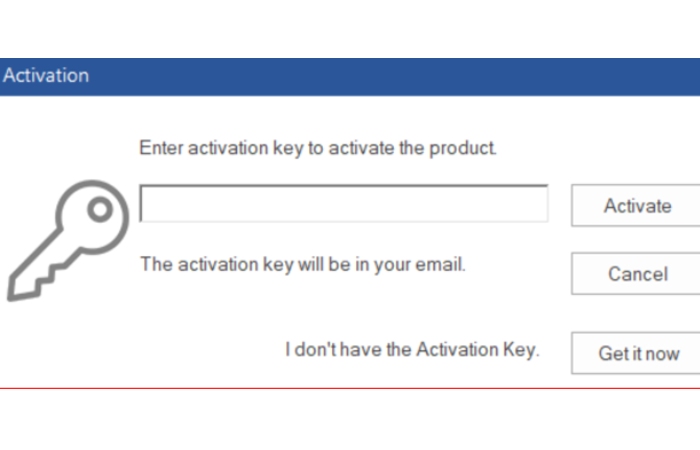 Next, just click Save Database File and choose an output folder to save the file. You can choose the default file location or a different location.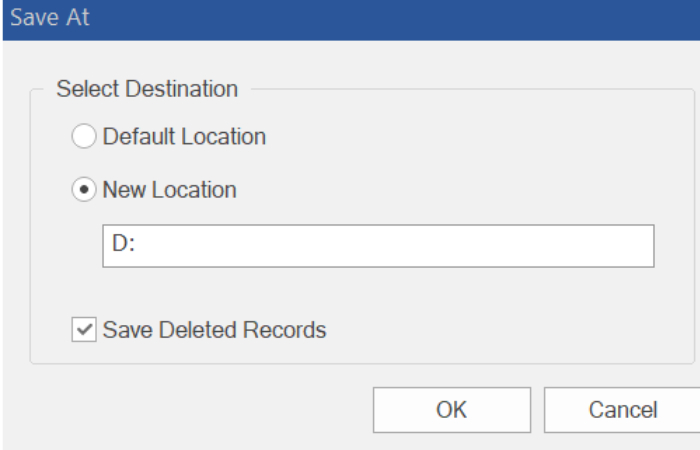 Once the file is saved, the Saving Complete message box appears.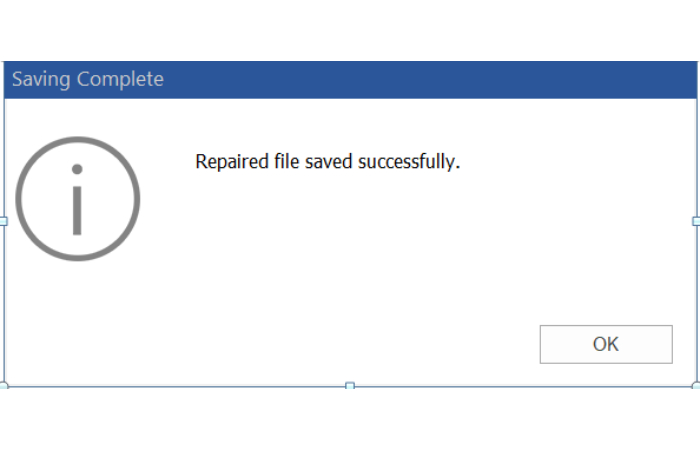 The software also generates alog report. The log report shows the status of the data repaired and recovered.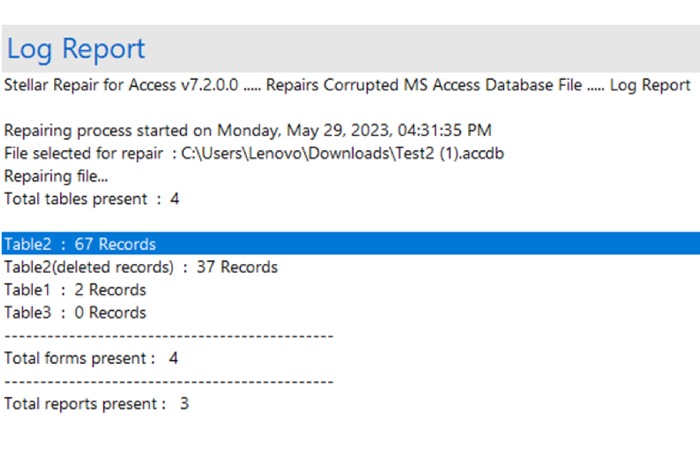 Pros and Cons of Stellar Repair for Access
Here are some pros and cons of this tool.
Pros
Comes with a simple user interface, which makes it easier to use for those who are not familiar with the technology.
Allows to repair corrupted MDB and ACCDB files and recover all the data.
Automatically locates the Access database on the system using the Find feature.
Helps to repair all damaged or corrupted database components.
Cons
The only drawback of this tool is the limited functionality of the free version. The repaired database cannot be saved without first activating the software.
Editions and Pricing
Let's take a look at the prices and versions of this tool.
There are two main editions available for users -Technician and Professional.
Professional Edition
The plan costs $99 per year. This program can only be used on a single system.
Technician Edition
It costs $149 per year and can be used on multiple systems.
Customer Service
Customer service is exceptional in all aspects. However, customer support is available 24×5.
Verdict
Stellar Repair for Access is a powerful tool that can help organizations and individuals recover data from corrupt or damaged Access databases. The software is easy-to-use and offers a range of features that make it a reliable solution for repairing Access databases. Its ability to recover deleted records and support for all versions of Microsoft Access make it a valuable tool for anyone who works with Access databases.
Furthermore, as per my experience with this software, I would rate this powerful tool 4.8/5 and recommend to use this tool if you want to recover data from a corrupt Access database.
Related posts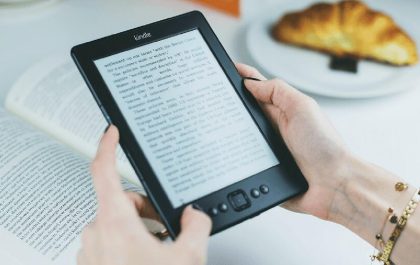 6 Ways to Create an eBook Faster
Discover six transformative methods to accelerate your eBook creation process. Dive into a blend of modern technology and classic strategies…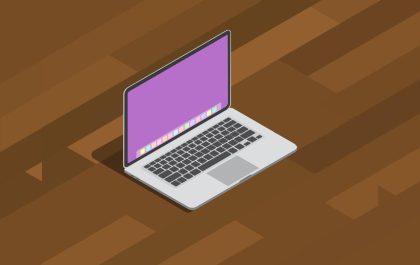 Tips for Choosing the Perfect Desktop Docked Search Utility App
Tips for Choosing the Perfect Desktop Docked Search Utility App In the business world, efficiency is the key to success….