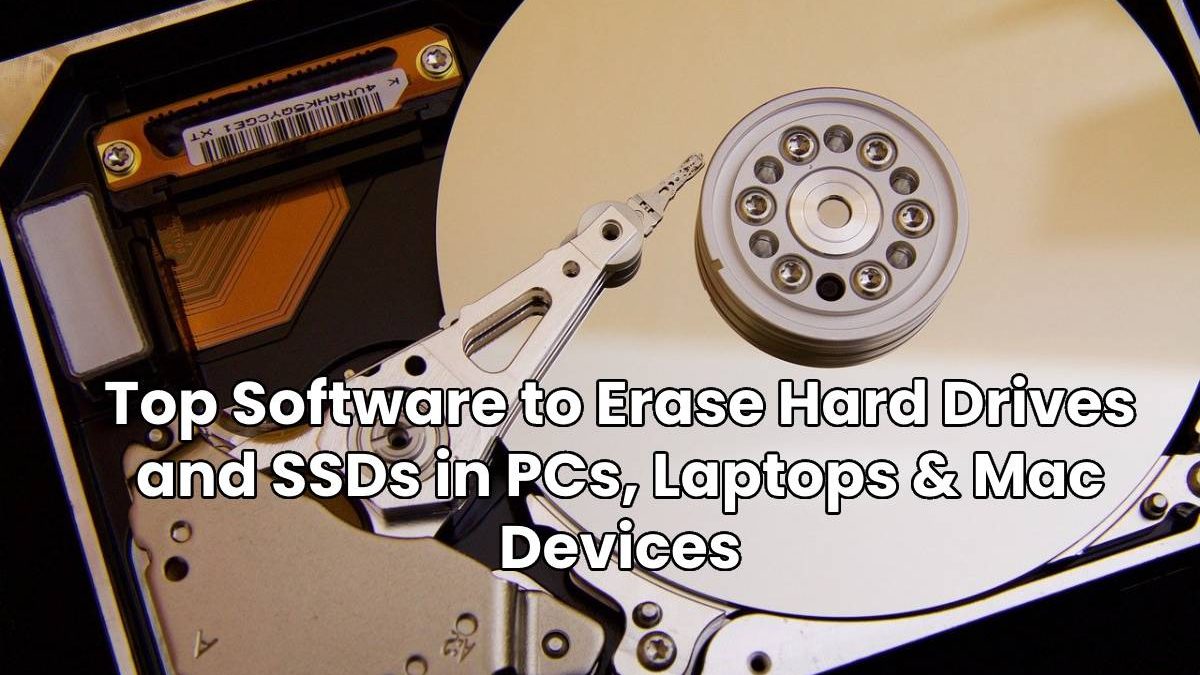 Software to Erase Hard Drives and SSDs in PCs Laptops Mac Devices
Today, data is everywhere – and forgetting to properly erase your laptop's hard drives can be devastating for you professionally or personally! Knowing how to erase hard drives securely will ensure that the information on your computer's hard drive is completely gone and unrecoverable. In addition, securely erasing your hard drive will remove all traces of sensitive information that could compromise your privacy. It also makes it harder for someone else to access your personal files. For added security, you may also want to consider hard drive shredding in Atlanta to physically destroy your old hard drive and ensure that the data on it is irretrievable.
Using this guide, you can better understand the importance of securely erasing your desktop, laptop, or SSD's data no matter what operating system it has. It will also help you in choosing a solution that suits your requirements.
What is Data Erasure & its Importance?
Data erasure is often confused with data deletion and drive formatting. When you delete or format a drive, all it removes are the data pointers. The deleted or formatted data can be recovered using a free DIY data recovery software. In contrast, data erasure is an irreversible process. It can be defined as "The process of logically removing data from a storage medium so that it can no longer be read." Data erasure utilizes a software-based approach for overwriting all the data stored with binary 1's or 0s or a random character, making data recovery impossible even in a laboratory setting. Therefore, you need to know how to perform data erasure on a hard drive or SSD if upgrading, selling your electronic device, or simply transporting or transferring it.
The importance of securely erasing data is manifold, and knowing them will help you decide your approach towards data erasure:
Regulatory & Compliance: Data privacy and protection laws mandate safeguarding your business and customers' sensitive data. These laws also require secure data erasure once they have reached the end of their usefulness and when customers request the removal of their data. Hence data erasure helps in achieving compliance with regulations and laws.
Promotes Reusability: End-of-life IT assets may be unsuitable for businesses, but they can generate immense value if resold in the second-hand market or refurbishers. Data erasure is a secure method to ensure that these devices don't contain any residual data that can lead to a data breach or data leakage.
Reduction of E-waste: Most old IT assets end up in landfills or are destroyed. This puts a significant burden on the environment that can be reduced significantly by reusing old devices. Data erasure ensures that these devices are entirely wiped off any sensitive information and can be reused or resold with complete peace of mind.
Erasure Certificates: Proof of erasure is required to meet compliance with regulations and audit purposes. These certificates are essential for fulfilling the burden of proof required by regulatory and auditory bodies.
Popular Tools for Performing Data Erasure
Both paid and free tools can help you perform data erasure for whatever your reasons. Although all of them have their benefits and drawbacks, this list will help you decide on the best tool as per your requirements:
Paid Software
BitRaser is one of the most advanced software tested and approved by NIST for securely erasing data from hard drives, SSDs, desktops, laptops & servers. It provides 100% tamper-proof certificates of erasure that are accessible through a cloud repository. It also offers free 24/5 technical support and software updates.
Benefits
Supports 24 erasure standards, including NIST 800-88
Cloud integration for easy management
Erasure for facilities both with and without internet
Capable of wiping up to 65,000 drives over a network
Quick and secure data wiping
M.A.R.T diagnostics for gauging drive health
Single license type for wiping SSD and hard drives
Disadvantages
No free trial for individual users
No SSO/SAM Authentication
Subscription-based plan not available
Blancco is a popular brand in the data erasure segment. They provide secure data erasure solutions supporting multiple erasure standards.
Benefits
Automation of erasure tasks
Erasure of multiple drives
RAID dismantling & false positive identification
Disadvantages
No single license type for hard drive and SSD
Free technical support is not available
Free cloud console not available
Free product updates are not supported
Free Software
DBAN is popular free software that is more suited for individuals than businesses. It can erase data from HDDs, PCs, laptops, desktops, or servers.
Benefits
Free to use
Permanent Erasure
Supports 6 erasure standards
Disadvantages
No reports or certificates of erasure
No technical support
No Guarantee of complete erasure
Cannot erase SSDs
MHDD is another popular freeware that works in MS-DOS bootable through floppy or CD. This software is well suited for low-level HDD diagnostics and formats.
Benefits
Supports IDE, Serial ATA, and SCSI drives
Can repair bad sectors
Performs S.M.A.R.T. diagnosis
Helps in managing HPA (Host Protected Area)
Disadvantages
Hard to use
Only low-level erasure of HDD
No Erasure certificates
I hope this analysis has made it easier for you to decide how to approach your data wiping needs; free software might be more suited for individual and home users. However, we recommend using certified and tested software for business requirements. Paid software's also suited for individuals who want complete peace of mind that their data has been erased beyond the scope of recovery; free software cannot guarantee that.
Points to Ponder
Protecting your data is of immense importance. For example, personal computers have private images, banking details, social security numbers, text messages, emails, contacts, addresses, chat history, browsing history, etc., that can be misused if they fall into the wrong hands. On the other hand, professional computers have lots of sensitive information like crucial business data, strategic reports, and marketing campaigns that can be detrimental to businesses.
Before choosing an erasure software, you must clearly understand your personal and business requirements. We recommend using data erasure as a part of your overall data management strategy for enhanced data protection and safeguarding against data breaches, data leakage, and reducing the impact of a cyberattack.
Related posts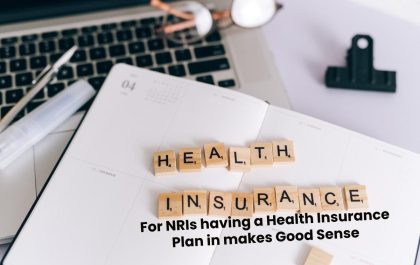 For NRIs having a Health Insurance Plan in makes Good Sense
Introduction Living as a non-resident Indian (NRI) comes with its own set of challenges, and one of the most crucial…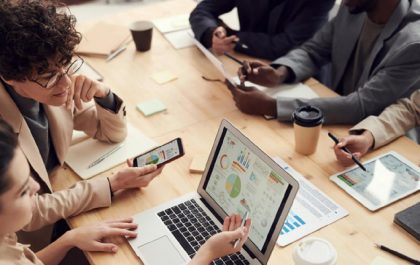 Measuring Success: Assessing the Impact of Collaborative Learning Benefits
Collaborative learning, at its core, is an educational approach wherein individuals work together to achieve shared learning goals. This method…