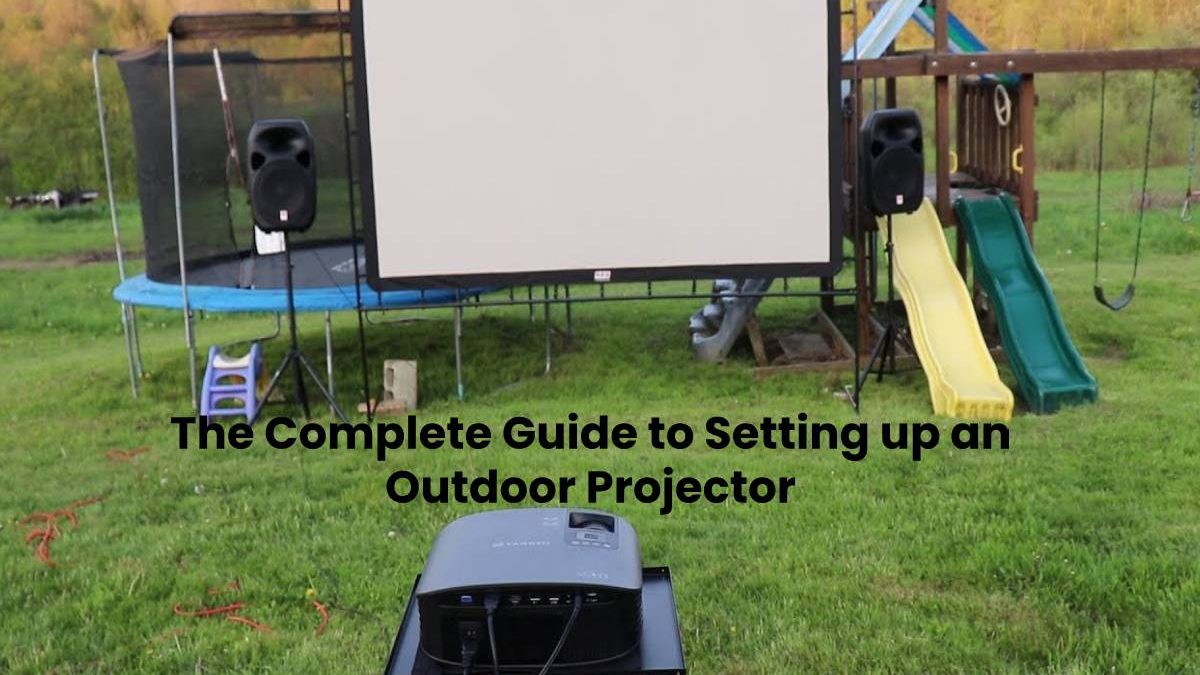 If your fan of watching movies and the outdoors, then you might have thought of setting up a projector outdoors. However, such a feat can be challenging to do, especially when you have no idea of where to begin. But, worry not because, in this article, we will be guiding you on how to make an outdoor projector setup. We will talk about the equipment and materials you need as well as the steps required for the installation. So, shall we begin?
A Few Things to Consider before Setting up an Outdoor Projector
Setting up an outdoor project requires more effort than just popping in a cd into your DVD player at home. That said, there are few considerations you must take before beginning the setup. Here they are:
If you live in a neighborhood with neighbors who are not a fan of noise, then setting up an outdoor projector in your backyard may not be a good idea. However, if you do decide to set it still up, you may sacrifice the sound quality of your viewing, which is not enticing for any movie fan.
To avoid inconvenience, it is best to ask your neighbors first if they don't mind you doing what you plan. Also, if you have another location where noise would't be an issue then, setting up your projector, there is a better idea.
Moreover, make sure that the location where you're set up will be has a provision where you can hang the screen. If you are doing it at home, the driveway is an ideal location. However, if using the driveway is not possible, it is okay to build your screen stand as well.
When the purpose of setting up a projector outdoor is to have fun and relax with friends, make sure that you will be comfortable. This means that no insects such as mosquitos or frogs will interrupt your view. Also, make sure that there is a space for comfortable lounge chairs.
Setting up an Outdoor projector would require the use of electricity. This means that there could be safety concerns that you such anticipate. An example of this concern is electrocution or tripping on wirings.
To avoid such unfortunate events, make sure that all the electrical that you will be using are safe to use for outdoors. Also, have a contingency plan in case of the weather change as water and electricity do not mix well together.
What are the Equipment and Materials needed for the Setup?
Now that you have a clear idea of the different considerations you must take, let us move on to the equipment and materials that you need to prepare for the installation. Here are what you would need:
An essential component of a backyard theater is the quality of a projector. Several types of options are available, depending on what you are looking for.The brightness it has is more important than the resolution. No need to go for a 4k projector because they can be very costly.
The wirings are what will make your project unit work as it connects to the power supply. For some people, what they do is that they put their wires in a plastic gearbox. They do it this way so that it does not look messy, and it is protected against the elements of the weather.
Of course, the sound system is essential for any theater. It makes the films more intense and exciting. Since you are in an outdoor area, going for a speaker with higher capacities is suggested.
A 2.0 sound system is highly recommended for backyard theaters. It is easy to set up because it requires minimal wiring. Also, there are plenty of affordable options as well that will fit your budget.
Your speakers must do well with the outdoor weather. Checking out brands such as JBL who manufactures all-weather loudspeakers is a good idea. Their speakers are resilient, and the sound quality is excellent even when in an open space.
Moreover, the idea of investing in HTiB or Home Theater in a Box may sound tempting, but don't bother. It is better to go for simple two-channel systems the can process pleasing audio quality than to overspend.
This plain white backdrop will serve as your projector screen. It is as essential as the quality of your choice of a projector as it affects the overall viewing quality of the film. These white backdrops can either be plain white cloth or weatherproof screen.
However, weatherproof screens can be expensive and cumbersome. This makes it challenging to hang compared to plain white cloth. Moreover, they can be very costly as well. Aside from that, if you have more money to spare, you could also opt for an inflatable screen.
These inflatable screens are what you usually see in concerts. They are convenient and easy to setup. But, it can be more expensive compared to plain white cloth and weatherproof screens.
To enjoy whatever you are watching, it is crucial to have comfortable chairs. We suggest you use lounge chairs. They are not too high and not too low. They have sufficient back and leg support so that you will not have any aches and pains after watching a film.
Last, an outdoor project set up will not be complete without some snacks. Whether your preferred movie snacks are barbecues or the traditional popcorns, make sure to have plenty of it for your viewing. Also, a steady stream of your preferred beverage will further elevate the experience.
What Kind of Projector is Ideal for Outdoor Setup?
The most costly and essential part of an outdoor movie setup is, of course, the projector itself. However, there are different kinds of projectors available in the market. So, to help you decide which one fits your requirements, you must first know what they are and what to consider. Here are the three common types of projectors:
Using polarized mirrors is the major characteristics of an LCD projector. It only allows specific colors of light to pass.
As a result, the channels of blue, green, and red are separated. They are then reconverged using a prism that passes through the LCD panel. This is why LCD projectors have better picture quality and sharper images.
On the other hand, DLP projectors are rated as three-chip or one-chip. These chips houses millions of mirrors, which catches the light a thousand times per second.
This is why the images from DLP projectors are lifelike and more natural. It can be challenging to see any separation in the pixels, which creates more crisp imaging compared to LCD ones. However, DLP projectors can be more expensive than LCD.
LED projectors have a lifespan of more than 20,000 hours. Among all of these types, it is said to be the one that delivers more vivid images and lower consumption rates. Although their buying cost can be high, they require little to no maintenance over time.
Between these types, here are the factors that you must consider:
When selecting a projector, you must consider its brightness. The higher the lumen is, the brighter the images are. However, the surrounding where the projector will be placed will affect the quality of the image. Moreover, the screen size should also be considered. If you plan to use a larger screen, opting for a minimum of 3000-lumen projector is a good idea.
The lensesof your projector will determine how far the projector should be placed away from the screen. If you want to put it at the back, then go for a long throw lens.
How to Make an Outdoor Projector Set Up?
Now that you know the things that you have to prepare let us dig into how to install the outdoor projector and set up a backyard movie theater system.
Step #1: Purchase a Projector
Purchase a projector that is within your budget. As much as possible, make sure that it at least have 1080 resolution for quality viewing. But, if you have more cash to spend, going for 4k projectors is a great idea. This article tells you all you need to know about a good quality projector.
Usually, backyard film viewing is done at night, so the brightness of your projector does not matter. But, if you live in an urban area with bright lights, then going for the minimum 3,000 ANSI Lumens is highly suggested.
Step #2: Install Your Sound System
The speakers that usually come with projectors are not ideal for outdoors. This is why it better to opt for Echo Tap or Bluetooth speakers. However, if your projector set up is permanent, going for all-weather speakers is a good investment. Although they can be more costly than portable speakers, you will be sure that the sound quality is excellent even for a large group. 
Step #3: Setup Your Screen
Once the purchase of the projector and installation of the sound system is made, it is now time to put up your screen. There are several ways to do this:
Metal frame screens are usually compact. You can take it anywhere with you and set it up. Or, you could make your own to save money if you happen to be a fan of DIY.
As mentioned above, inflatable screens are usually used in concert. Just like metal frames, they are also compact. However, the drawback of this type of screen is that it can be costly.
If you are planning to install your outdoor projector setup permanently, it can also be a good idea to invest in white paint on the wall of your house. This way, there is no need to set up frames and inflatables or hand cloth.
Moreover, when setting up the screen, make sure that it is standing straight. Slanted screens may result in the images looking distorted, which can be annoying to the eyes.
Step #4: Choose a Film
Once the three steps mentioned above is done, it is now time to set up your film. If you have Wi-Fi connection in near your projector, then you can easily plug your streaming stick to the projector's HDMI port.
If the projector that you purchased does not have an HDMI port, you could use a portable drive and plug it into the USB port. However, this would mean that you have to download your films ahead of time. Also, this is not ideal if you intend to watch live streaming of sports games or entertainment events, hence why it is essential to select your projector correctly.
Step #5: Power it up
Now, all you have to do is provide your projector and sound system power supply. You can do this by using an extension wire outlet from the inside of your house. However, it can be dangerous if the outlet that you will be using is not compatible with power the project and the sound system or if it comes near a water source.
To prevent this, check the voltages of your outlet and devices. Make sure to place the wire away from water sources. Also, make sure that they are not situated near the walkways to avoid people tripping over it.
Aside from using extension wires, you could also opt for a generator unit to give you projector some power. These can be either bought at local hardware shops or rented. However, they can be noisy to the point which they might interrupt the sound of your movie. So, to avoid that, opt for units that have minimal noise.
However, if your projector and sound system is battery-powered, then you can just disregard this step. You can immediately hit play, take a seat, and enjoy your film.
Final Thoughts
There you have it! Those are everything that you need to know about how to make an outdoor projector setup. An intimate movie viewing outside with a couple of friends and family will undoubtedly be fun. Make sure that your outdoor projector is safe and properly installed so that the fun goes without any interruptions.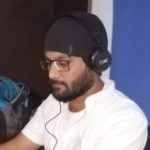 Kamran Sharief
I write about technology, marketing and digital tips. In the past I've worked with Field Engineer, Marcom Arabia and Become.com. You can reach me at kamransharief@gmail.com
Related posts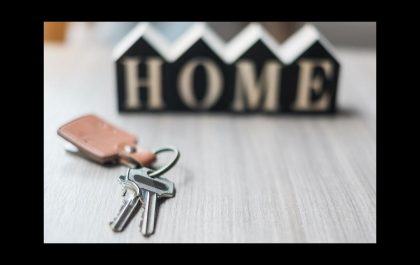 5 Tips When Purchasing Your First Home
Home ownership is a big financial commitment and there is a lot of information to take in. These 5 tips…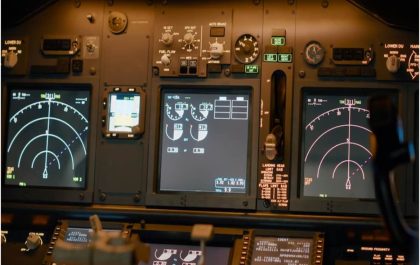 The One you Think is Most Important to Spotlight "Flight Sim Panels"
Flight sim panels are hardware devices that replicate the controls and instruments of a real aircraft cockpit. They can be…