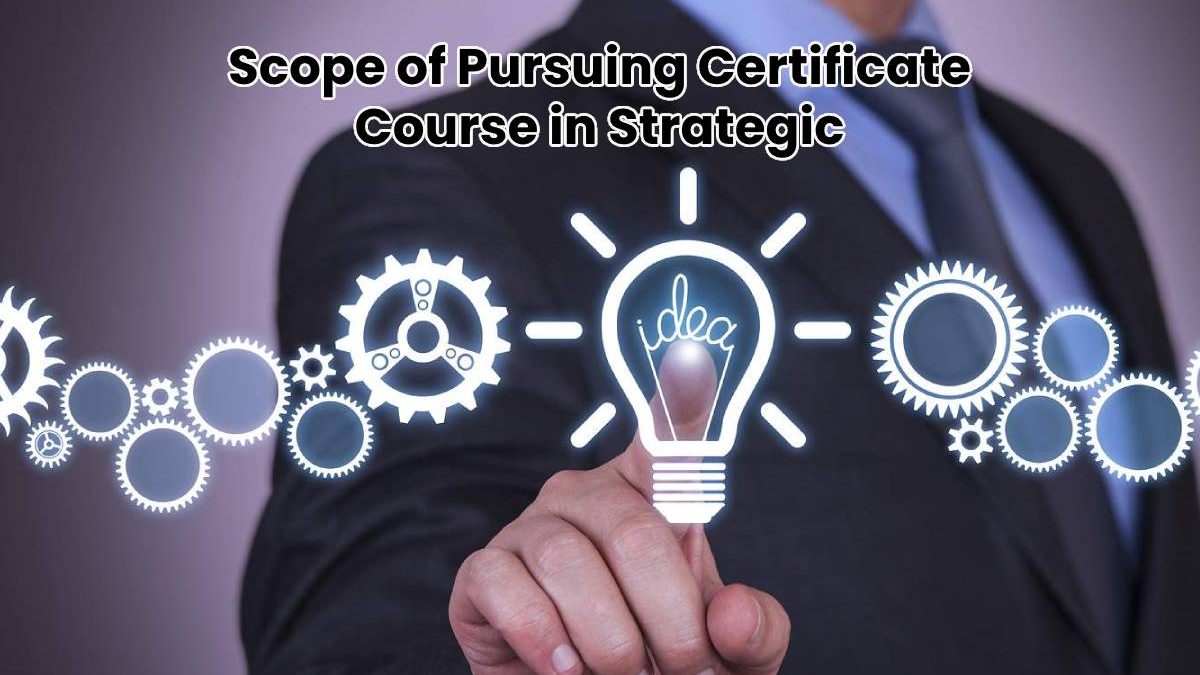 Organizations need to use practical business methods in this rapidly changing business environment to achieve their organizational goals. Managers need to upgrade their skills to give better ideas to give a business a competitive advantage in the market. One of the essential functions that define the organization's growth is its strategic management. In much official research, it is stated that strategic management not only helps to realize the organization's vision but also works fundamentally to achieve that vision.
In India, strategic design management is a hot topic among graduates and postgraduates. Even working professionals already engaged in any work, especially in the management departments, are eager to join an online certificate program in strategic management to upgrade their skills to achieve promotions.
Now the question arises – Why is it that this subject attracts such enormous attention from candidates of all ages? What are the advantages of pursuing a certificate course in strategic management?
In this article, we will brief you with a comprehensive introduction to the Strategic management course and its future scope.
What is Strategic Management?
Before going further, let's get a quick introduction to strategic management. As advancement is a never-ending process, customer preferences are changing rapidly, creating a cycle of ever-changing business objectives. The strategic design keeps this process seamless by creating management designs to solve the technology, business, and customer needs.
Strategic management incorporates inputs from all of a company's departments to develop plans that handle today's challenges while remaining relevant in the future. It has replaced traditional management, in which managers are only concerned with finding workable solutions. Managers are now aware of new trends in future relevance or, to put it another way, the organization's vision.
With the current rate of innovation and digital trends, products and solutions are becoming obsolete in less time. Unfortunately, traditional design methodologies are insufficient to provide immediate consumer needs solutions. By aligning multiple departments in the process, businesses can streamline efforts from the beginning and create more accurate solutions to meet business objectives and user needs.
The Process Of Strategic Management
The process of strategic management has seven basic steps which help businesses thrive.
Setting Goals  – Firstly, companies need to decide the long-term and short-term goals they want to achieve to attain their vision.
Initial Assessment – As much information as possible is collected about the market and industry during the initial assessment to help the company identify its mission and vision with maximum clarity.
Situation Analysis – Collecting and analyzing details about the external and internal factors that affect a specific organization.
Strategy Formulation – In this stage, the most viable strategies and plans are formulated to achieve a firm's goals and objectives.
Strategy Implementation – Once a plan has been formulated, the implementation procedure has started in such a way that it provides the company with a competitive edge.
Strategy Monitoring – After the successful implementation of plans, the monitoring procedure considers evaluating the firm's internal strengths and external factors.
SWOT Analysis – The strengths, weaknesses, opportunities, and threats are analyzed to take corrective actions.
Scope of Pursuing Certificate Course in Strategic Management
The scope of the strategic management course is enormous. There are many job opportunities in almost every organization for individuals with a comprehensive knowledge of strategic design management. The course helps you excel in your career as a strategic manager.
A strategic management course teaches how to advance and execute effective business and corporate strategies. One must determine the aspects responsible for formulating the firm's strategy, considering its long-term objectives and goals, SWOT analysis, and the approval of resources, along with managers' objectives and ambitions.
A strategic management certification program trains individuals on how to observe functional aspects of the industry deeply, which is required in decision-making situations. The course also allows students to carefully examine the situation, industry, competition, and cost.
An individual with various skills like creativity, administration, marketing, technology, arts, and culture can grab good job opportunities in the domain of Strategy and Design Management. Students can join internships just after completing the certificate course to take command of all these skills. Also, the internships help them get industry experience, and employers prioritize the students having industry experience exposure and good academic performance.
Job Profiles For Strategic Management Certificate Holders
After completing the certification course in strategic management, students are open to applying for many management jobs related to their fields. They can join various job positions such as administrator, organizational manager, marketing manager, business consultant, planning specialist, brand manager, corporate service manager, development manager, or executive assistant as per their interest and career goals.
Conclusion
A strategic management course online is the best subject to choose if you are keen to make your career in management. It is an industry-oriented subject as every organization needs a professional who can make designs according to market trends and help organizations achieve their goals. Hero Vired and INSEAD have collaboratively designed a program on Strategic Management to equip you with the conceptual knowledge of core business functions and hands-on learning to help you lead and contribute to corporate-level strategies.
Related posts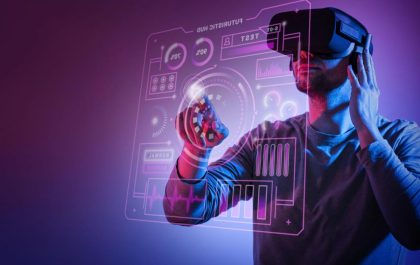 Top 10 Business Tech Trends of 2023
For organizations to succeed in the fast-paced world of technology, being ahead of the curve is crucial. Staying current on…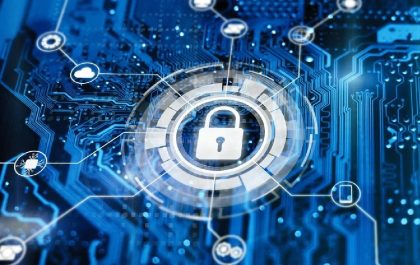 Cyber Security Behind NFTs: Are You Safe?
With the rise of cryptocurrencies, we've seen all kinds of digital assets hit the market. NFTs were a craze a…