What is Popcornflix?
Popcornflix is a streaming platform where you can watch movies and t.v for free as the site makes money through ads.
Since it's a subsidiary of Screen Media Ventures, an established company, there are no issues of copyright violations, like other streaming websites. The content you watch get legally streamed.
Popcornflix Supported Devices
Popcornflix offers extensive device support to the audience. You can watch any content from your computer or smartphone on their official website. There are apps available for both Android and Apple users for the smartphone-centric experience.
List of devices which can play your favorite movies on the app:
All the Roku devices
Xbox
Apple TV
Android smartphones and tablets
Apple smartphones and tablets
Amazon Fire t v
Popcornflix Review
Popcornflix is the premier destination to stream free full-length movies and television series that make you cry, laugh, jump out of your seat, and inspire you.
It features blockbusters, award-winning cinemas, cult classics, independent films, binge-worthy shows, and more!
Popcornflix began as a distribution site for independent projects, but now it also features movie classics and films with the most famous Hollywood stars.
You need to create an account on the site and more than 1,500 movies (and some series too) will be available to you.
Also Read: 5 Reasons your Business Should Consider A Data Protection Officer As A Service
What is Quality?
Popcornflix streams pretty smoothly. Picture quality, however, is another matter entirely. Popcornflix streams had a lower resolution in the web app. It is pixelated, blurry, and worse than a typical standard definition.
On the mobile and Roku channel, the resolution seems a little low. The picture quality is probably the most disappointing thing about Popcornflix.
What are the Platforms of Popcornflix?
Popcornflix is available through a browser-based web as well as on iOS, Android, Amazon Fire TV, Roku, Xbox 360, Samsung, and BlackBerry World. The mobile apps support Chromecast. We tried it out in our browser and on iOS, Android, Roku, Chromecast, and Xbox.
The experience was pretty similar across the platforms, except the web application. We found that the web app interface was less elegant than that of the other apps, mainly due to the ad placement. On top of that, the web app seems to give us low-quality streams for some reason.
The web app doesn't make a content discovery or searching that much more comfortable, so there doesn't seem to be much of a right to use it unless you have to.
Is Popcornflix Legal?
It is a streaming site that broadcasts independent films and from the Screen Media Ventures distributor. It is one of the most popular in the United States, with a catalog that also includes television series.
The bad? By territories, it restricts some of its titles, although you can avoid these obstacles with VPN access.
The good? Although it accompanies each viewing with initial publicity, its access is quick. He doesn't even ask you to register.
What is the Price of Popcornflix?
It has one massive advantage, of course, and that is its price. Popcornflix is entirely free.
The default there is, of course, the ads. Popcornflix ads run about once every 15 minutes, which is pretty standard for these types of services.
But the ad breaks on Popcornflix were noticeably less than those on Crackle, or Tubi TV sometimes runs as little as 30 seconds.
Some contents are available to rent ad-free for $0.99. It doesn't seem to be a significant focus for Popcornflix
Top 10 Trending Movies to watch on Popcornflix | 2020
#1. The Score
#2. The Firm
#3. Down To Earth
#4. Anomalisa
#5. The Double
#6. Drinking Buddies
#7. 13 Assassins
#8. Tucker & Dale Vs.Evil
#9. Centurion
#10. Hello I Must Be Going
Top Trending 10 TV Shows to watch on Popcornflix | 2020
#1. Thanksgiving
#2. Animal Tales
#3. Kitchen Nightmares
#4. Hunter
#5. Queer As Folk
#6. Underbelly
#7. Deltora Quest
#8. 21 Jumpstreet
#9. Hell's Kitchen
#10. Dance Academy
Top 13 Best Alternatives to Popcornflix | 2020
#1. Hulu
Global Google Trends analysis of Popcornflix in the past 12 months
Country Wise Popcornflix Search
Disclaimer – Computer Tech Reviews do not intend to encourage piracy in any way. Piracy is an act of crime and is considered a serious offence under the Copyright Act of 1957. Our page goal is to inform the viewers about piracy and support them to be safe from such acts. Computer Tech Reviews request viewers not to support or connect in piracy in any form.
Also Read: Fmovies | Watch Free Online Movies, TV shows, and More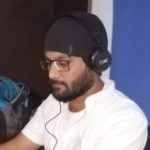 Kamran Sharief
I write about technology, marketing and digital tips. In the past I've worked with Field Engineer, Marcom Arabia and Become.com. You can reach me at kamransharief@gmail.com
Related posts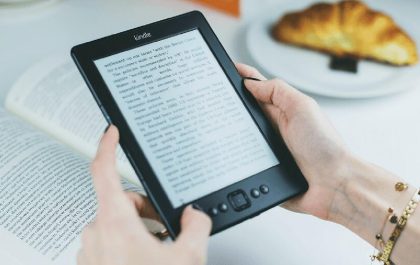 6 Ways to Create an eBook Faster
Discover six transformative methods to accelerate your eBook creation process. Dive into a blend of modern technology and classic strategies…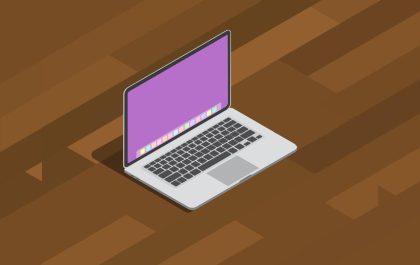 Tips for Choosing the Perfect Desktop Docked Search Utility App
Tips for Choosing the Perfect Desktop Docked Search Utility App In the business world, efficiency is the key to success….