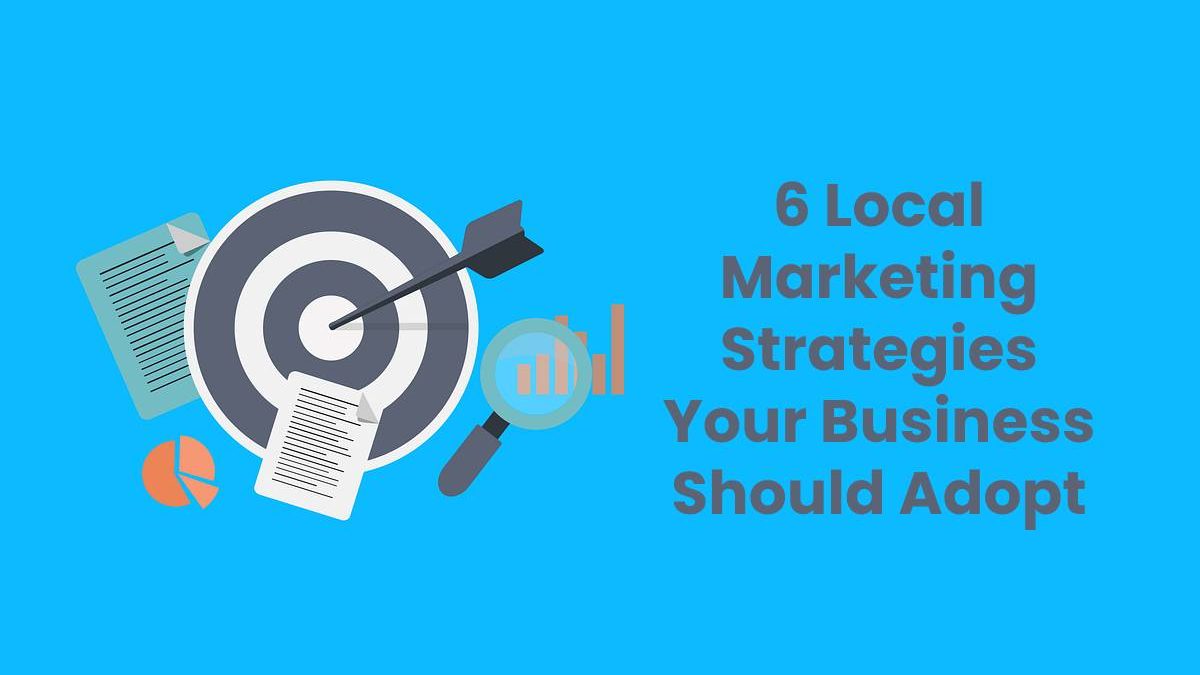 Local Marketing Strategies
Businesses focus on a large number of aspects to run their operations efficiently. While they also invest a considerable sum into marketing, not everyone has much luck with their strategies.
Even if you have seen some return from your marketing campaigns, you obviously want more. Therefore, you must utilize all the right marketing methods, including local marketing.
Imagine a family moves to a new city where they have yet to find businesses that offer goods or services they frequently use. Google will definitely help them find every type of business they are looking for, or they may see ads, online and offline, around the city. Wouldn't it be great if they were able to find your business instead of your competitor?
For businesses mostly or entirely catering to the local population, local marketing is a must. But before getting into the strategies, let's take a more in-depth look into local marketing strategies.
Local Marketing
Simply put, local marketing is an excellent marketing strategy that is specifically for the local target audience of a business.
The businesses that generally take advantage of local marketing strategies have physical locations. It doesn't matter whether it's a chain or a local business. The strategy can work for any brick-and-mortar location.
Like most marketing strategies, this one may cost you money. Considering you may need to hire a professional as well, the costs can add up. But you need to put up capital to compete with others in local marketing. In this case, you can try to look at, for instance, printer leasing services in Melbourne and reduce your capital investment in the business.
Now, let's take a look at how you can get into local marketing.
Have a Localized Business Website
Localizing your business site means doing things a certain way to make your website appear in the local searches. To do that, you will have to make your content more relevant to the local audience and your consumer base.
For instance, instead of referring to your business as "electronics store," you could go about saying "best electronics store in Melbourne." Alternatively, you could use "best electronics store near me" to rank for "near me" searches.
For better results, you should note down specific keywords and use them across all your social media accounts, sites, and ads.
Your website also probably has a contact us or some similar page. On that, you can add the location of your office or store. This can help you rank in the local search engine results pages as well.
Furthermore, you can make your website mobile-friendly and include relevant local links in your content to rank higher for local searches.
Get Listings on Local Directories and Third-Party Websites
Have you ever used a review site like Yelp to find a highly-recommended business nearby? See how easily they made themselves visible?
There are plenty of review sites, directories, and other websites on the internet that people frequently visit to find various businesses. If you make your way onto these websites, you can get more traffic and customers.
For SEO and search purposes, you should give NAP quite a lot of importance when listing on these sites. Here, NAP stands for name, address, and phone number.
To start, you can get a listing on Google My Business. This might be the most crucial one of them all.
Invest In Search Engine Optimization
The term SEO was dabbed in the above topics lightly, and now let's talk more about it.
If you have a business website, you're probably familiar with the concept of Search Engine Optimization. Therefore, you may understand the importance of using the right keywords in your content.
To optimize your business site for local searches, you must use terms and keywords that are locally relevant. To find those keywords, you can use Google Trends. This tool can show you the popular terms in your location and for your industry particularly.
Furthermore, you can take this to another level and promote local events or gatherings. You can also promote industry listings in your area to establish yourself as a local authority.
Utilize Social Media Channels
If you already have social media accounts with a reasonable number of followers, you only need to post and keep the people engaged consistently. But whether you have many followers or not, posting ads and working with relevant influencers can always help.
Social media can be worth your time and money because all or most of your audience may be on them every day. Also, these sites have a lot of options that allow you to localize your business.
For instance, you can use geotagging in your posts to add your business location. You can also use a variety of local and relevant hashtags in the captions or the comments section.
Localize Your Paid Advertising Strategies
With SEO strategies, you get an excellent long term plan. But, those keywords and terms may not necessarily get you to the top of the searches soon.
Therefore, among the fastest ways to reach your local audience is through paid advertising. Specifically, PPC or pay-per-click advertising. This is the kind that appears on the top and bottom of a results page.
PPC strategy allows you to target a specific audience by using relevant keywords in your ad. You can use your city or neighborhood's name and add your location to these ads for the best results.
Don't Forget the Local Media
Your website, other sites, and social media may seem like enough. However, there are always more things you can do to take your business to newer heights.
The local news channels, radio, and newspapers, among others, are still alive. They even have plenty of viewers or listeners. Therefore, why not use them to excel your business as well? You can also use your printers to print posters and put them around town. A famous quote from a comedy series says, "You miss 100% of the shots you don't take." While that may sound ridiculous, it also makes plenty of sense.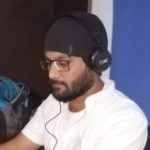 Kamran Sharief
I write about technology, marketing and digital tips. In the past I've worked with Field Engineer, Marcom Arabia and Become.com. You can reach me at kamransharief@gmail.com
Related posts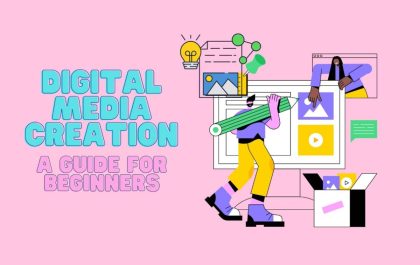 Digital Media Creation: A Guide for Beginners
Digital media creation is the process of producing and distributing content in various formats and platforms for different purposes. Digital…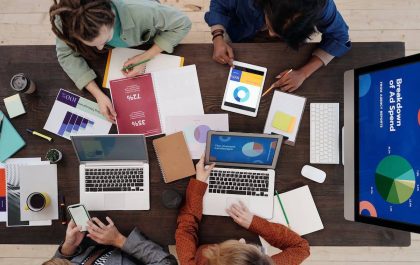 Reasons to Outsource Your Bookkeeping
In the dynamic and competitive business landscape, small and large enterprises alike are constantly seeking ways to streamline their operations…