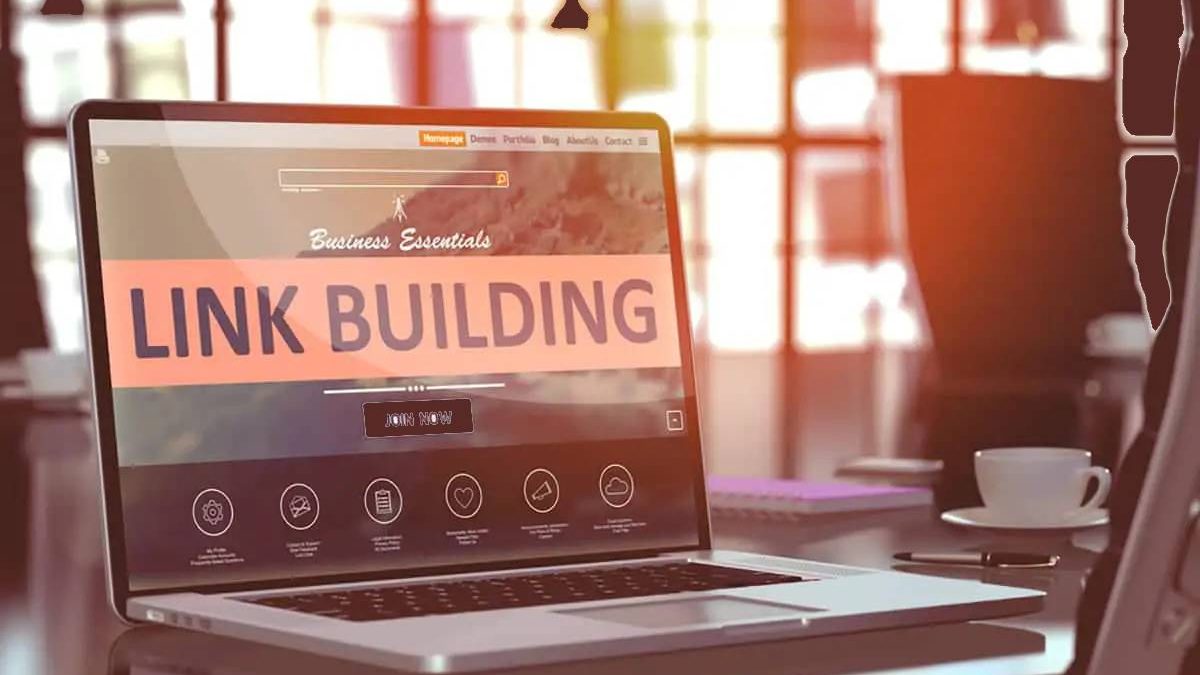 Dear small business owner, please pull your chair a little bit closer. You will want to read this very timely article. You see, we understand the challenges of marketing for small businesses. Your money goes into other core areas of keeping the business open. That means you may have little left over for marketing purposes.
But we have a fantastic solution in the form of link building. Not only is it an excellent way to get brand visibility. But you will also be able to generate excellent, high-quality leads.
Look at the following statistics to show why organic link building is essential. The experts say that link building comes in the number three position as an SEO ranking factor. The number one and two spots go to content and keywords.
Up to 40% of companies put aside anywhere from $1,000 to $5000 for link building every month. That should be a clear testament to the effectiveness of such tactics.
58% of brands agree that link building impacts their SERP rankings in a positive way. This is critical for ensuring brand visibility. The more people know about your brand, the higher the chances of generating leads.
Our article will share some link building strategies for small businesses to generate leads. But first, let's define what link building is.
Understanding Link Building
You may have heard about or tried search engine optimization (SEO). This is any process to improve your rankings on the search engine. And one powerful tactic is link building.
Link building is a strategic process of acquiring links from other websites to your site. Let's take the example of a guest blog on a high authority site. You can include an anchor text with a hyperlink back to your site. Every time a reader clicks on the link, it brings them back to your site.
Link building is critical for awareness generation. Indeed, it will have a direct impact on lead generation. Remember, 81% of online shoppers will research a company before buying.
So what are some effective link building strategies for small businesses to generate leads?
Buy Backlinks
Organic link building can be challenging and time-consuming. It could explain why so many marketers struggle with SEO link building. The reality is generating good content is not enough. Indeed your competitors and so many other people are doing it. Getting placement on higher authority websites is also quite challenging. That is why your link building consultant may suggest buying backlinks.
But the concern is that you may be breaking the Google Webmaster Guidelines. The search engine has strict guidelines and penalties for link building schemes. And, indeed, buying links fall on this list.
Well, it is legal to buy backlinks if you follow the proper steps. So, here is how to buy backlinks. The first step is to contact the high authority domain you want to place the link in. You can then negotiate for a link in two ways.
The first is niche editing, where the site owner places your link on an existing page for a fee.
The second is through paid guest posts. You write an article and then pay the owner to publish it on their websites.
Please note that if there is an exchange of money, the site must acknowledge the same. That means the linking site must show that it is a sponsored link.
Please work with a link building agency that understands white hat link building services. Google penalties can be tough and will impact your brand visibility efforts.
In determining where to buy backlinks, domain authority is critical. Domain authority looks at the likelihood of a website ranking in the search engine pages. The higher the domain authority, the better the ranking on the search engines. Remember, it is vital to link to a website with high traffic. That way, you can get organic audiences to your site if they click on the backlink.
Generate High-Quality Content
No SEO article will ever be complete without talking about high-quality content. The benefits to a brand are so many. It is an excellent way to showcase your industry authority.
If you provide solutions in your content, audiences will seek you out. It is an effective way of increasing organic traffic to your website.
In link building for lead generation, try the following tactics.
Guest Blogging
Guest blogging is a fantastic link building tool. Determine the site you want to link to, then see what is relevant. You can go the route of cold pitching to get the site interested. The other option is to buy backlinks, as we shared above.
Come up with interesting, engaging content that incorporates plenty of relevant keywords. Please pay attention to the anchor text because it should encourage readers to click on the link.
Videos
Create exciting videos and share them on video-sharing sites. Online users interact with a lot of content. You can achieve more engagement and traction with relevant, solution-providing videos. So much more than you would with text that no one has time to read. Please make sure you embed the necessary links in the videos.
Social Media Posting
Social media has the advantage of reaching a broader audience base. You must maintain an active person so that you build organic audiences. Like all other content, make sure your posts are relevant and engaging. Remember to link them all back to your site.
Linkable Assets
As the name suggests, beatable assets are any content to put out to attract clients. Some good examples are Infographics, original research, 3D animations, etc.
What you will see about such content is how engaging it is. Audiences will find it easy to interact with such.
But beyond that, they will have no problem sharing it with their connections or followers. That means they work especially well for social media. Indeed, linkable assets are a powerful strategy for organic link building on such platforms.
Maintain an Active Presence on Social Media
Social media has the power to boost your link building efforts. But, the trick is to maintain an active presence on the platforms. It is about more than posting and sharing new content. Rather you must engage with audiences. See what they say in your comments section, and make sure you respond.
It doesn't hurt to take part in conversations relevant to your niche. Build your profile by joining groups with people in your niche.
Make sure you're an active participant so that people start to know more about you. That way, if you post anything, they will engage with it and even share. Remember to embed links so that it redirects people to your website.
Connect With Bloggers and Influencers
The power of bloggers and influencers is that they already have a large following. You can partner with them to drive content to readers. But please note you must show how partnering with you gives value.
It could be by sharing relevant content. Content that their followers seek. The strength of the connections lies in building relationships. There is a level of reciprocity that you must be willing to be part of. If you share their content, they will be more than willing to do the same for you.
The same applies to getting guest posting opportunities on the platforms. With increasing awareness, you will get more people to your site. The best part is this is organic link building. Such people are easier to convert into customers.
Outsource Link Building Services to the Experts
Some link building tactics we have highlighted above may seem pretty straightforward. But it is only when you try to do it that you will see the difficulty.
The reality for most marketers and brands is that link building is pretty complex. It can take a pretty long time before you see any ROI. Consider it an investment to your brand to partner with link building service providers.
Such professionals specialize in quality link building services. They can either buy backlinks or use organic tactics.
The result is high-quality backlinks that will increase your brand visibility. The impact will also extend to better rankings on search engines.
As stated above, many people will research online before buying from a brand. If you appear in the top search results, it increases the chances of people coming to your website. The teams can then take the appropriate action to convert the visitors into leads.
Directory Submissions and Classified Ads
Do not ignore the power of directory submission and classified ads. Join as many as possible for higher visibility. You also get the advantage of high-quality no-follow backlinks to your website. These are critical for getting more people to your site.
Classified ads are cost-effective and a fantastic way to reach potential customers. Further, you take your brand right to those who need your products or services. You also increase the chances of appearing in search results for those looking for such. Indeed they may not even know you exist. They could stumble upon your company information by a stroke of luck.
Take time in crafting the directory and classified ads submissions. Make sure you have links back to your site. It frees the reader from logging into another page to search for your company.
Final Thoughts
There you have it, effective and practical link building strategies. We reiterate the fact that organic link building is difficult. There is the option of buying backlinks.
You can also outsource link building services to the experts. Good luck with your lead building for lead generation strategies.
Related posts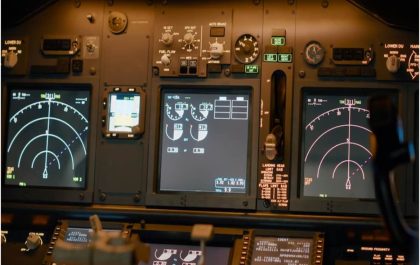 The One you Think is Most Important to Spotlight "Flight Sim Panels"
Flight sim panels are hardware devices that replicate the controls and instruments of a real aircraft cockpit. They can be…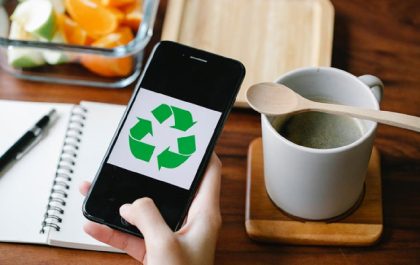 6 Great Apps for a More Eco-Friendly Sustainable Life
In the age of technology, sustainability is more than just a buzzword. With growing concerns about climate change and environmental…