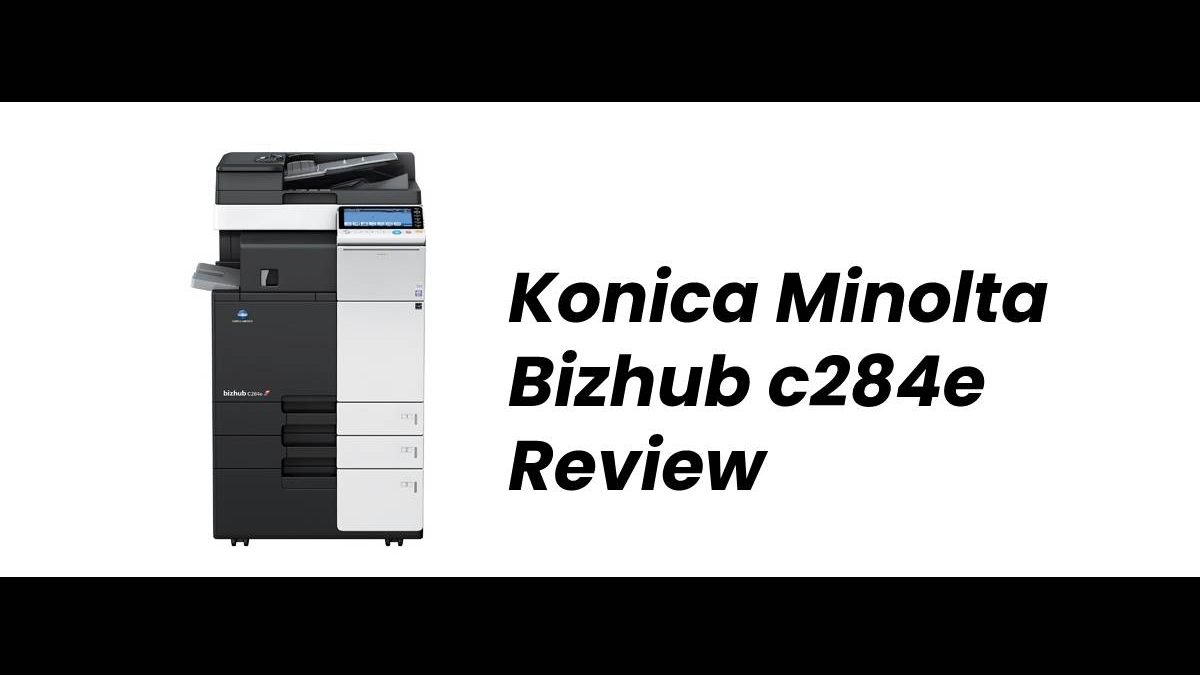 Konica Minolta Bizhub c284e Review
Back in 1873 in Tokyo, Konica first came into existence when its founder began selling photographic materials. By the time it was 1900, the first camera was developed by the company and 1971 saw their introduction of Japan's first paper copier. Konica kept forging ahead and in 2003, merged with Minolta. Now, Konica Minolta is a global brand with their presence in over 160 countries.
Boasting of a comprehensive product line, Konica Minolta caters to a diverse range of businesses, be it small, medium or giants. They also lead many industry sectors like K-12, healthcare and higher education.
Their most popular product continues to be the Konica Minolta Bizhub MFP monochrome and colour devices. They have been the recipient of a host of awards with consistent positive reviews from experts and users.
The 5 top reasons to consider Konica Minolta copiers or printers are –
User-friendliness is a big criterion that pushes Konica Minolta to the top. They are very easy to use with their big touchscreen and prominent buttons that facilitate simplicity in copying. Also, their Bizhub open platform is used in all copiers which necessarily states that if you know how to use one copier, you can use any other without any fuss.
Another big factor is the convenience – without a doubt, it is very convenient to use any Konica Minolta copier. Some of their models come with an i-Option add-on which effortlessly transforms a basic copier into a smart one, enabled with internet access. The LED display turns into a web browser allowing uploading of documents to a web page or database.
A Konica Minolta machine is an efficient machine – no doubt about that. The print management features let you stay on top of how much is getting printed, restrictive use of colour printing, and mandating authentication for printing of sensitive documents.
An environmentally conscious company, Konica Minolta has a very good repute. In 1992, it became the first company to be the recipient of the Blue Angel ecolabel in the copying business. In 2009, its announcement of EcoVision 2050 declared their goals to minimize 80% of CO2 emissions over the period of a product's lifecycle.
As a company, Konica Minolta has always focused on innovation. Its IT platform 'Workplace Hub' is an all-inclusive device which deftly collates a business's all IT-related needs into one, centralized platform. What the Hub does is tantamount to combining a MFP, modern cybersecurity features, data storage, Wi-Fi access points and an HP Enterprise server into one device.
Truly, Konica Colour copiers are a beast when it comes to performance. The new Konica Minolta Bizhub c284e is a successor of the Bizhub C364 series. It has updated features which include upgrades to the Konica INFO-Palette Design control panel which contains the functionalities of drag-and-drop and tap-and-toggle. There is also access to the downloadable apps of the Bizhub marketplace.
As a MFP, Konica Minolta Bizhub c284e performs all of the standard functions – printing, copying and scanning with an option of faxing as well. The model is equipped with a 800 MHz processor along with 2 GB memory space and 250 GB hard disk drive. There are standard PostScript and PCL printing support and USB and Ethernet support are available also.
The Konica Minolta Bizhub c284e also comes with an optional Fiery IC-412 image controller that has 2 GB of memory, a 2.6 GHz processor and a 160 G hard disk drive. Inclusion of Adobe PostScript, colour management tools and workflow tools are added advantages.
Konica Minolta continues to stay ahead of the game and is forerunner when it comes to advanced copier/MFP lines which are often upgraded to dish out more detailed outcomes. The features are powerful, thoughtful and push the buttons of innovation – making them popular among most small to mid-sized businesses.
Related posts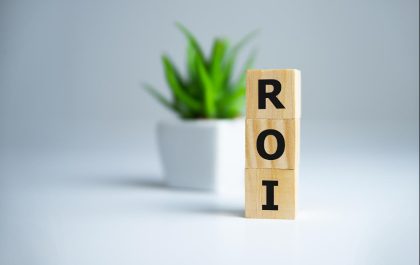 Maximizing Engagement and ROI: The Key Benefits of Event App Implementation
The Key Benefits of Event App Implementation In the age of technology, event management has witnessed a remarkable transformation. Traditional…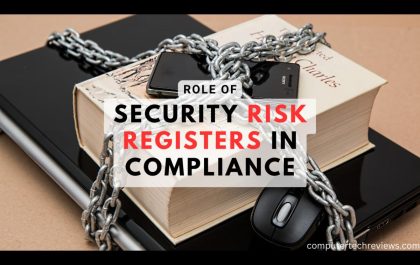 Role of Security Risk Registers in Compliance with Industry Standards and Regulations
In today's rapidly evolving technological landscape, businesses face an ever-increasing array of security threats and regulatory requirements. To navigate this…