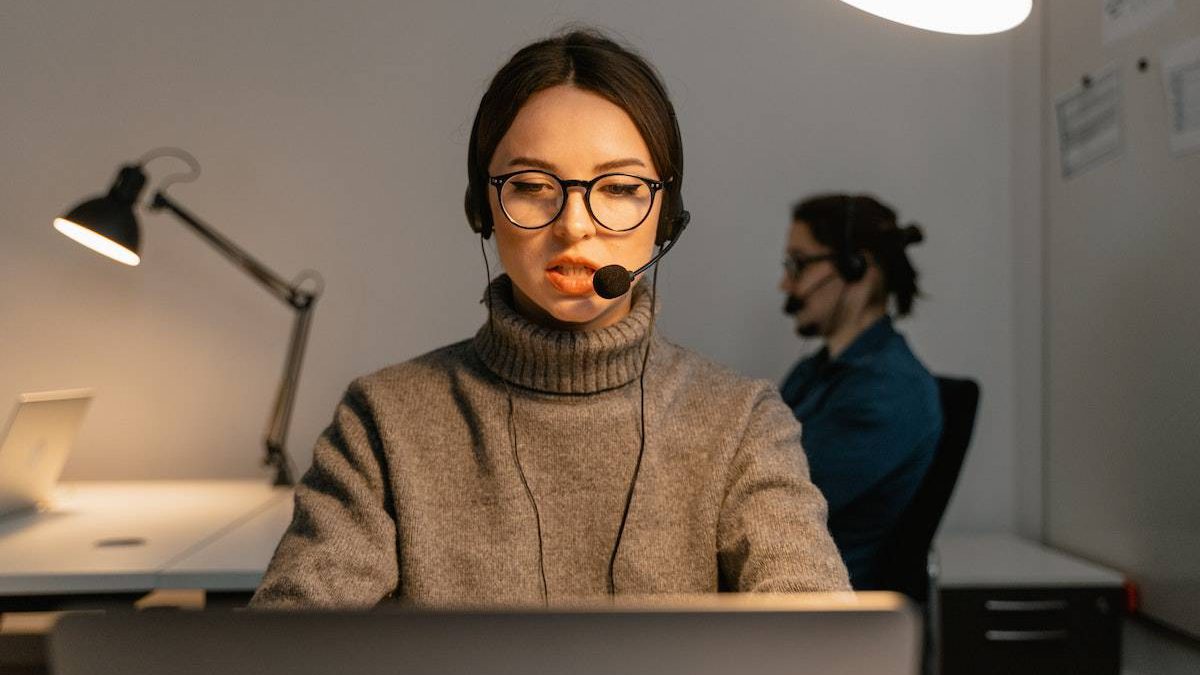 Interactive Voice Response software has both supporters and opponents, but the fact remains – it is one of the most advanced and efficient self-service features on the market. Yes, there are many statements and generally accepted opinions that IVR software annoys customers, the IVR menu is nothing but a reason for people to hate your call center, and contact center IVR just interferes with customers from interacting with human agents. Are these statements factual? Or some companies just don't use IVR system properly and the system itself isn't guilty in a poor performance?
Let's find out.
What are the IVR systems?
IVR systems are a telephony technology that allows clients to get information as pre-recorded messages in different IVR menu sections which can be navigated via DTMF technology (by pressing buttons) or a voice recognition system. Thus, IVR is a self-servicing tool that works automatically without agents' involvement. Moreover, the IVR system is also vital for call routing as it gathers information based on customer menu selections and sends it to the Automated Call Distribution system to provide relevant routing to an appropriate agent.
How does it work?
As we have already mentioned, a hosted IVR solution works based on DTMF (Dual-tone multifrequency) or voice recognition technology. As it follows from the names of these technologies, DTMF is linked to buttons on the phone – 0-9, #, and *. These buttons are linked to each menu section, and when a client presses each button he is switched to a menu section connected to the button pressed. Voice recognition algorithm specifics are obvious and follow from its name – when a customer says something, the system recognizes the essence of his request and links to an appropriate agent.
Additionally, a hosted IVR solution is a cloud-based technology that is integrated with a cloud-based contact center. Thus, a contact center IVR processes all the data in the cloud, as well as stores it virtually.
Contact center IVR system benefits
IVR software offers many benefits, and we will describe them to convince you that there are no ineffective solutions or "bad" IVR systems – there are only poorly designed ones, and we are going to prove it by real cases.
Less call volumes
IVR system is the greatest tool for call queue management. If you want your customers to not abandon calls, don't get frustrated, or leave the call queue before even being linked to an agent, you need the IVR software.
Why? A few reasons. Firstly, the hosted IVR solution is a great self-service tool for common customer questions – no one will no more disturb agents with questions like "What are the working hours?" or "Where is your office?". Secondly, IVR improves call routing – it collects data based on what the customer is looking for in the menu, and then sends this data to a call routing system.  Finally, IVR can be used in call queue management to remind customers about their queue position, and estimated time of answer, or just to order a callback – a great option for people who can't wait, but really need help.
Feedback collection
Have you ever known that IVR systems can help you in gathering customer feedback? If not, then listen to how it works – IVR solutions can send automated calls as pre-recorded messages recorded by real agents. These messages can be used for advertising purposes, but the most efficient field of their use is feedback collection – send such messages as follow-ups after each customer interaction to get fresh and timely feedback about each stage of the customer journey and receive needed data for customer service improvement!
Improve customer experience
More than 65% of customers want to use self-service tools instead of classic agent servicing. On the other hand, 30% of respondents from the US said that they don't want to interact with the IVR systems in any case – they want a direct link to an agent. What can we learn from these two stats? Firstly, you have to design your IVR menu in accordance with customer expectations, which are generally accepted across the world – short menu sections, a minimal number of ads, and easy access to the "call the agent" option. Secondly, let customers bypass the IVR system or use the voice recognition system to improve customer experiences.
How to choose a great IVR system
Ease of setup and configuration
No software has to be difficult to set up and use, and an IVR system too. Choose the software that doesn't require a weekly configuration period, or, moreover, pick up a tool that will be set up and configured by the vendor in accordance with your requirements list. Moreover, ask about maintenance and support – are they available 24/7 or not?
Functionality and cost balance
Think of efficiency but don't forget about cost savings. IVR system has to work fast, be cloud-based, integrated with a contact center solution, and have all needed features for your business – automated calls, call routing, linkage with the ACD system, and, finally, a wide range of menu sections customization. Compare also prices and feature lists of various vendors to make the right decision. Those who offer cheaper price don't always offer comparable quality and functionality – and this may harm your business more than 20 dollars per month you would have to pay for a better tool.
Compatibility and integration with other systems
IVR system has to bear options of integrations with such systems, such as ACD (Automatic Call Distribution system) for a fast and relevant call routing, CRM system for personalized customer service, and call scripting tool to let agents process calls without any problems. IVR solution without third-party software integrations is useless, as it has to work only in a structure of the entire call center solution.
Conclusion
As you can see, IVR software is a powerful tool for self-service and call center performance improvement. Anyhow, it has to have enough features, be wisely designed, and be integrable with other systems – and it also has to be cloud-based. To save you time from spending on finding solutions that gather all these characteristics, we can give you just one link that separates you from the ultimate hosted IVR solution – come on, use it and get what you need.
Related posts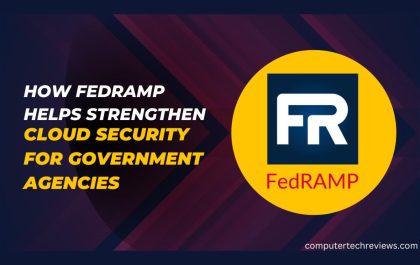 How FedRAMP Helps Strengthen Cloud Security for Government Agencies
In an age where digital transformation is reshaping the way governments operate and deliver services, cloud computing has emerged as…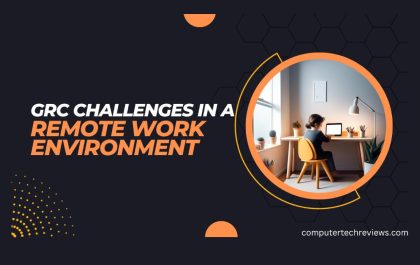 GRC Challenges in a Remote Work Environment: Navigating New Risks and Opportunities
The global workplace landscape underwent a seismic shift in 2020 when the COVID-19 pandemic forced organizations to rapidly embrace remote…