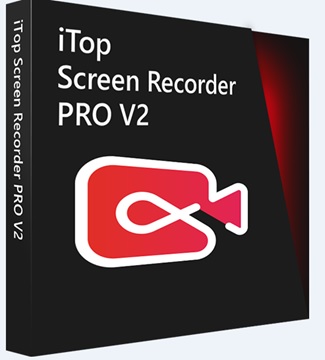 iTop Screen Recorder Pro License Key Giveaway
Do you want to know about a fantastic tool that has revolutionized screen recording for PC? It is none other than your own iTop Screen Recorder. It is a feature-rich but extremely easy-to-use tool that enables you to record the precious and wonderful moments you want to capture.
There are dozens of screen recorder for PC available across the internet. However, not every tool is developed equally. You need a screen recorder for a PC that doesn't only record the screen but also offers some advanced features to help you record your best moments in the best possible way. And, iTop Screen Recorder does exactly what you need.
iTop Screen Recorder Pro License Key Giveaway
First 500 users can get the license key. Download the latest program, copy and paste the key in the program and click "Register". Enjoy the freebie!
Download the app: https://recorder.itopvpn.com/
License key: 55E9B-78378-3C811-72F42
iTop Screen Recorder – what does the smart tool bring for you?
The biggest promise of the iTop Screen Recorder is the flexibility and limitless possibilities it brings for you. You don't need to worry about recording full screen, recording a particular area of your screen, or a featured screen. You also don't need to worry about recording time and lagging when recording HD videos. iTop Screen Recorder does everything you expect from a quality screen recorder for PC. It records full screen or a specific area of the screen, it offers unlimited recording time, and it doesn't lag while recording HD videos. Mesmerizing, isn't it? But wait, because the story of iTop Screen Recorder's features doesn't end here. There are more outstanding features for your recording.
1. Endless possibilities
iTop Screen Recorder empowers you to record every precious moment in your daily life. It allows you to record your video conferences, self-made tutorials, online courses, movies, music, or whatever you want it to record for you.
2. Game Mode
The iTop Screen Recorder is also a phenomenal tool for gaming enthusiasts. The Game Mode empowers gamers to capture the most enjoyable and highlight game moments they want to capture and save. It is amazing to know that iTop Screen Recorder keeps recording in the background without lagging your game. The tool offers the best performance while keeping CPU usage extremely low. Additionally, it records games in 4K Ultra HD up to 4096 × 2160 resolution. Another plus point is that you have a variety of file format options to save your video.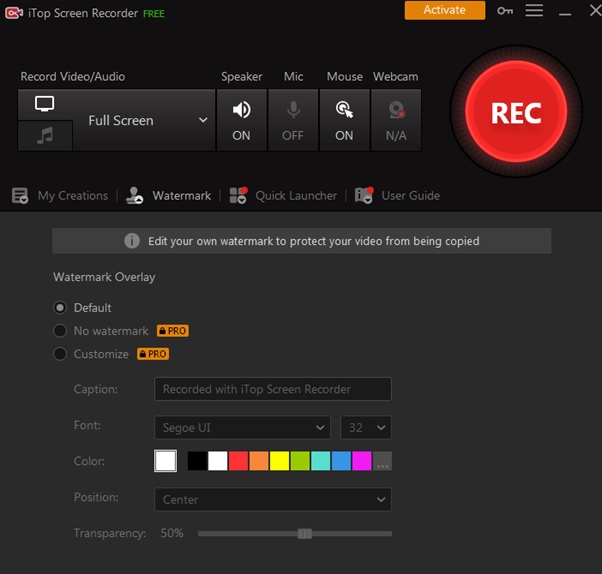 3. Facecam Recording
iTop Screen Recorder doesn't only record your PC's screen but also enables you to record your face in a video with a Facecam Recording feature.
4. Record the screen with audio
Another huge advantage of iTop Screen Recorder is that it perfectly records the screen with audio. It records audio including every syllable of the inside background, speaker, and headset.
5. Other features
iTop Screen Recorder offers other mesmerizing features like multiple output formats, screenshots while recording, and much more. It brings such astonishing features and yet is extremely easy to use.
The wrap-up
Simply stunning! Yes, the iTop Screen Recorder is undoubtedly a spectacular tool. It brings numerous features for you and makes screen recording easy for you. The fact that it is totally free serves as icing on the cake. So, what are you waiting for? Download and install iTop Screen Recorder because it is a super-cool tool, it is your very own screen recorder for PC and brings endless possibilities.
Related posts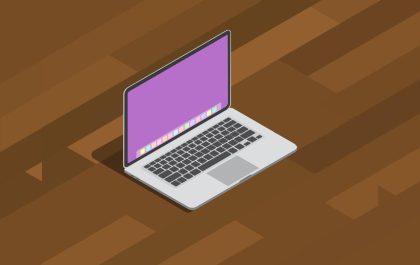 Tips for Choosing the Perfect Desktop Docked Search Utility App
Tips for Choosing the Perfect Desktop Docked Search Utility App In the business world, efficiency is the key to success….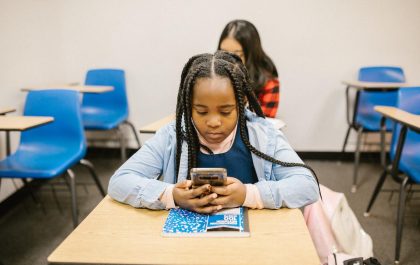 How Technology is Transforming Assignment Writing in Education
In today's educational landscape, technology is not only revolutionizing assignment writing but also giving rise to innovative solutions like the…