Industrial Manufacturing Is Up To Big Changes
Industrial manufacturing is a specific field that cannot exist without automation solutions nowadays. While robots are already present in the field, technology is developing fast. Thus, many changes are coming. Here, we will check more info about the possible solutions of the future and see what we can expect from them.
Industry 4.0 – Have You Heard About It?
Industry 4.0 is a term used for many processes, among which is the application of big data and the automation of many processes. This technology is just on its way. We do not expect that it will be accepted within the next year or two. However, there is no doubt that it is one of the developments in industrial manufacturing.
Robots Will Be Increasingly Smart
There is nothing new in the fact that robots are applied widely in manufacturing. However, they are becoming smarter, and they learn. While now, robotics is applied mainly for repetitive processes or processes based on standard situations, in the future, robots will learn to make independent decisions.
Robotic integration is also one of the trends that are being developed. Now, robots mostly work in an isolated environment. But now, works are performed to make robots integrated into the manufacturing processes to make them work along with people.
It will lower the costs of automation. It will happen because no special infrastructure will be needed for robots. They will be able to work with people in the environment that already exists in the enterprise.
Wearable Devices
Right now, we are observing how they are being introduced in our daily lives. In the industry, however, such wearable devices as:
Head-up displays;
Headsets, etc.,
can bring more benefits. For example, the data exchange can be faster does not matter where you are located. Also, people are becoming less dependant on devices to get the needed information. It means that some work can be done does not matter where the specialists are located.
Virtual and Augmented Reality
It is still far till the moment when these technologies are applied widely. The main reason for that is the cost of equipment. Quality equipment for VR and AR at a user level can cost several hundreds of dollars. You can imagine the costs when it comes to the industrial level.
However, there is no doubt that the wide implementation of VR and AR is just a matter of time. The main application field for these technologies will be training and maintenance:
VR will allow performing any training directly in the enterprise, without any need to go anywhere. It means additional comfort, safety, and, of course, savings;
It will be possible to perform maintenance remotely. Specialists don't need to go to the premises and equipment also doesn't need to be moved.
Skills Will Be not so Crucial
This trend can be already observed. Robots can perform many tasks that used to be done by skilled workers. For example, QA tasks are done by machines more efficiently than by people.
With automation advancement, it is easier to implement changes in the processes. If some procedure or technology changes, humans require training. Sometimes, such training sessions are organized for a long time. In all cases, they need additional costs.
In the case of robots, you just provide new information or hire a specialist to write a new code. That is it. Robots will follow a new procedure immediately and with no errors. Skills will be replaced with coding and algorithms in many cases.
IoT Will Grow in Importance
The Internet of Things is already important for manufacturing. However, in the future, its importance is going to increase. This technology will allow to connect different components or operations and processes. Thus, it will be possible to get insights like it was never before. The availability of the cloud will allow to make all the processes accessible from any part of the world.
Final Thoughts
There is no doubt that technology will be advancing. Machines are already important in many manufacturing processes. But with time, their importance will grow.
All the processes will become available via a cloud to ensure their accessibility. VR and AR will change completely the approach to training and maintenance. Wearable devices will allow collaboration within any project just from anywhere.
Will though machines replace humans one day? Most likely, once, it will happen. However, at the current stage, it is still difficult to say that machines can work just like humans do. Robots are good for repetitive tasks or operations based on a specific algorithm. While for non-standard situations, creative solutions are needed. This is something robots cannot handle for now.
However, even if once, robots will be able to replace people in manufacturing facilities, it will open new opportunities to people. instead of performing monotonous work, people will be able to develop themselves. Thus, new technological advancements are highly welcomed.
About Author
Hayley Mann is a technology enthusiast specializing in automation methods of ergonomics devices. Her engineering background helps her to create interesting articles on technical topics, making them understandable for all readers.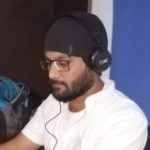 Kamran Sharief
I write about technology, marketing and digital tips. In the past I've worked with Field Engineer, Marcom Arabia and Become.com. You can reach me at kamransharief@gmail.com
Related posts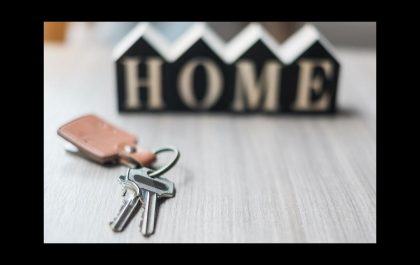 5 Tips When Purchasing Your First Home
Home ownership is a big financial commitment and there is a lot of information to take in. These 5 tips…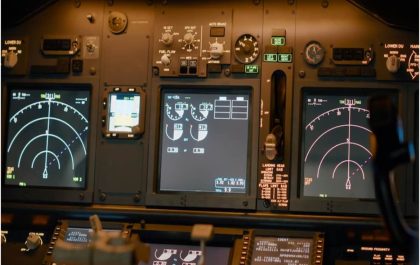 The One you Think is Most Important to Spotlight "Flight Sim Panels"
Flight sim panels are hardware devices that replicate the controls and instruments of a real aircraft cockpit. They can be…