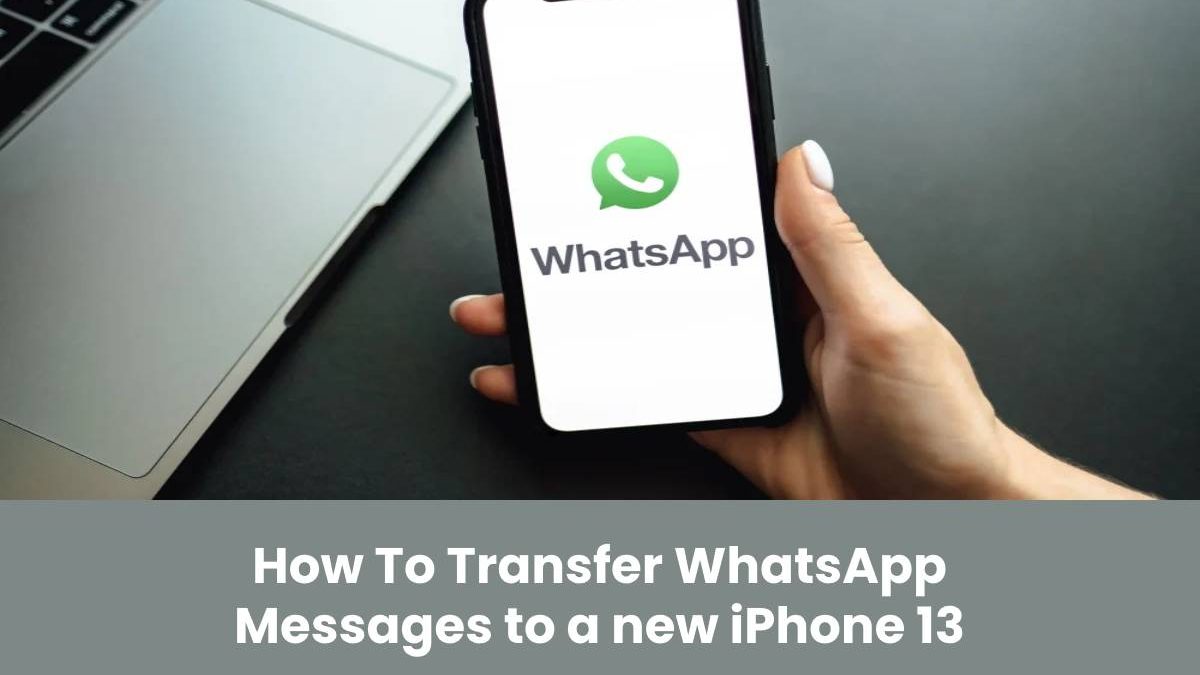 How To Transfer WhatsApp Messages to a new iPhone 13
In this article, you will learn how to transfer WhatsApp chat data from Android to your new iPhone 13 device. Plus, we will be sharing some tips and techniques that you can use to transfer the data without worrying about data loss. Continue reading to find out some interesting information.
Part 1: Does WhatsApp Support Transfer WhatsApp from Android to iPhone Now?
Transferring data from Android to iPhone has always been difficult because WhatsApp doesn't support this process. Yes, that's right. If you want to transfer WhatsApp data, including chat history, from Android to iPhone, you have to select different ways or require the help of a third-party application. The reason why there is no way of transferring data via WhatsApp is because both the devices have different backup procedures that can be the biggest hurdle. However, you don't have to worry anymore because, in this article, we will guide how to transfer WhatsApp from Android to iPhone 13. Without wasting any time, let's see how you can effortlessly transfer data from Android to iPhone 13.
Part 2: What's the Easiest Way to Transfer WhatsApp from Android to iPhone?
You can also use Tenorshare iCareFone for WhatsApp transfer. It's a user-friendly application created by Tenorshare that allows transferring WhatsApp data from one device to another. If you are planning to download this application, make sure you know everything about it. The important features of this tool are as follows.
You can easily import and export WhatsApp chats, media files, call history and much more.
It has a simple and user-friendly interface.
With just one click, you can migrate data from one device to another.
It is available for macOS11 and Windows 11.
You can backup and restore data without worrying about the complicated steps.
It works for almost all old and latest devices.
Pros and Cons
It is easy to handle
This tool has a good success rate
You don't have to worry about data loss anymore
It transfers almost all the details
It costs at least $19.95
Make sure to follow the steps correctly if you want to see some instant results. Let's see how this tool transfers the data for you.
Step 1: Download and Install on PC/ MAC
Make sure to download the latest version of iCareFone software from the official website. You can easily download it on your PC or Mac. Once you have installed it, connect your Android and iPhone devices. After the connection is established, click the "Transfer" button on the screen.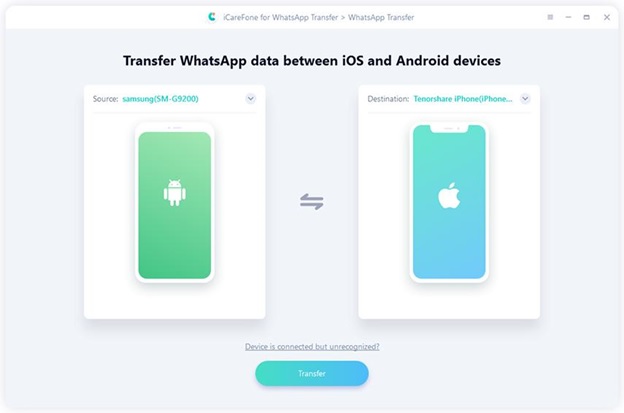 Note: Make sure that USB debugging is on; otherwise, you won't be able to connect the devices. If you don't know how it can be done, you can follow the instructions available on the screen.
Step 2: Create a Backup File
Before moving the data, it is essential to create a backup file so that you can avoid data loss. In order to create a backup file, follow the directions on the screen. You have to select "Create New Backup" to start the backup procedure. Once you are done, hit the "Continue" option.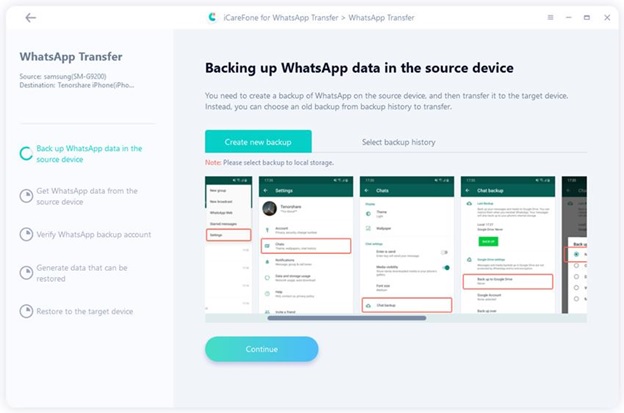 Step 3: Verify Your WhatsApp Account
The next step is to verify your WhatsApp account, and for that, you have to submit your mobile number. Make sure to verify the account where you have created the backup. After adding your contact details, click the "Verify" button. You will get a pop-up message, so read it and click the "Continue" option. You will be asked to enter 6 digit code, type it and click "verify" again.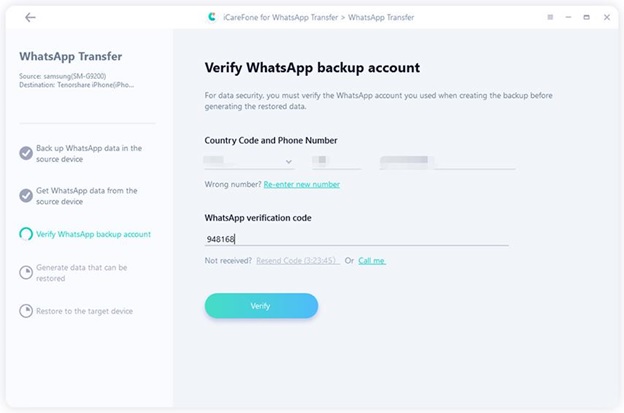 Step 4: Transfer Data to iPhone 13
Once the verification process is completed, your device is ready to restore the WhatsApp data. All you have to do now is follow the instructions on the screen without skipping any step and transfer the data to your new device. Make sure "Find My iPhone" is turned off; otherwise, you won't be able to transfer the data.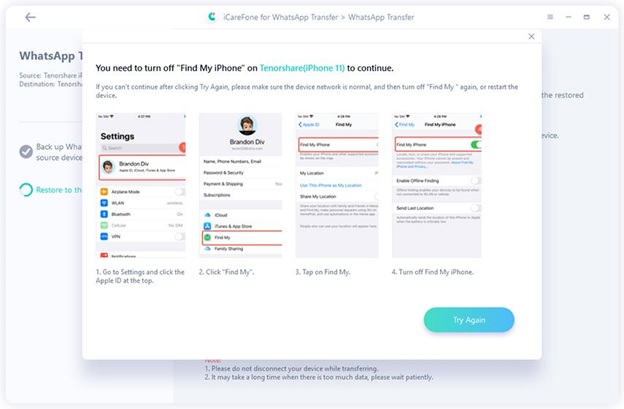 Within a few minutes, your data will be transferred, and you will be able to see all the details on your new device.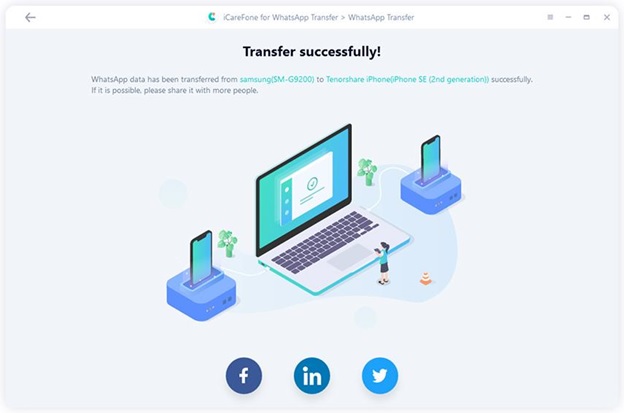 So, by following these four simple steps, you can easily transfer WhatsApp from Android to a new phone.
In case you don't want to use any third-party application, don't worry; you can try two other ways that we have mentioned below.
Part 3: What's the Other Way We Can Transfer WhatsApp from Android to iPhone?
We know how complicated it is to transfer WhatsApp from Android to iPhone, but here are two more ways that you can try to make it possible. Let's see how these ways work.
Way 1: Via Email
Open your WhatsApp settings and click the "Chats" option.
Now, look for your Chat History and select the chat that you want to transfer.
Choose the "Export Chat" option and send this file via email. You can't export all the chats, so make sure to select the important ones.
Way 2: Restore WhatsApp from Google Drive to iPhone
The second way is to transfer whatsapp messages from android to iphone using
google drive . This method is simple because you can easily restore the data from the
backup file that you have created. However, to try this procedure, you first have to
create a backup and upload it on Google Drive. But keep in mind that you can't open
Google Drive on iPhone because it is not compatible with iOS devices. You have to
use any third-party application to restore the backup file.
Final Words
To conclude, these are three useful ways that you can use, if you have changed to a new iPhone, you can choose the appropriate methods mentioned above to realize WhatsApp data transfer.
Related posts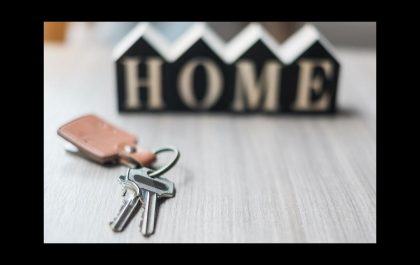 5 Tips When Purchasing Your First Home
Home ownership is a big financial commitment and there is a lot of information to take in. These 5 tips…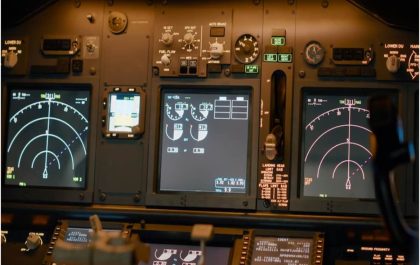 The One you Think is Most Important to Spotlight "Flight Sim Panels"
Flight sim panels are hardware devices that replicate the controls and instruments of a real aircraft cockpit. They can be…